Although 2020 has not been an easy year for China (or the world), it has been able to effectively control COVID-19 cases and experience one of the strongest economic recoveries of any country affected by the pandemic. Partially because of the "C-word" and also due to the country's rapid technological innovation, China's society and economy have been transformed in 2020. The country has seen an acceleration in the adoption of existing trends, such as live commerce and 5G, while others have emerged as a reaction to COVID-19 and its impact.
China's health-crazy consumers
COVID-19 has resulted in Chinese consumers becoming more concerned about their health. As well as an increased demand for medical products, the trend for a healthier lifestyle has manifested itself in a surge in healthy eating and increased exercise.
As a result, the market for plant-based products has boomed this year with many domestic and international brands launching plant-based meat products in 2020. These include Shuangta Food's protein products, leading fungus supplier Xuerong and HEYTEA, as well as festive plant-based dumplings from Omnipork and Starfield's mooncakes. One of the world's largest plant-based food brands, Beyond Meat, also entered the Chinese market this year with partnerships with KFC, Starbucks and Alibaba's supermarket Freshippo.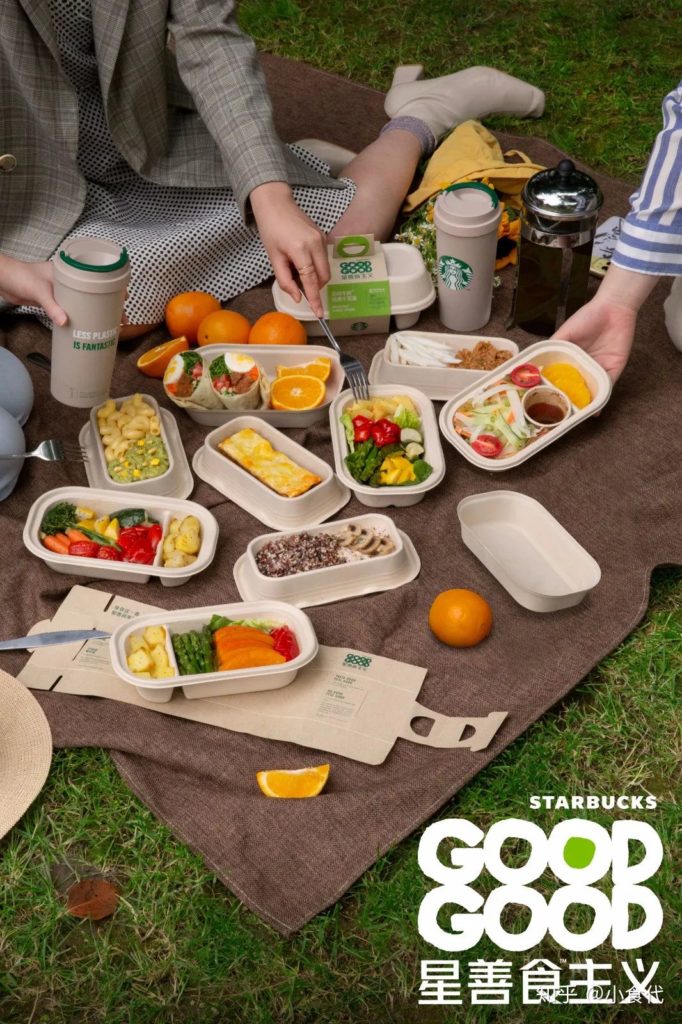 China's health-conscious consumers have spent more money on fitness and healthcare products and demand has grown exponentially. In September, Australian healthcare and beauty brand Swisse saw its GMV on JD increase by 1535% compared to the same period the year before.
COVID-19 has also advanced the digitalisation of China's medical profession which has increased the ease and availability of accessing medical services. JD Health, the healthcare subsidiary of e-commerce platform JD, launched a "family doctor" service which offers a 24/7 online medical consultation service. The platform received an average of 120,000 e-consultations per day and helped 5 million patients online between January and March.
Apart from JD, several other online medical consultation platforms have been developed or have expanded, such as Dingxiang Doctor, Haodaifu (Good Doctor) and Pingan Doctor. Many consumers have embraced the growth of digital health and would rather opt for an online medical consultation than offline appointments.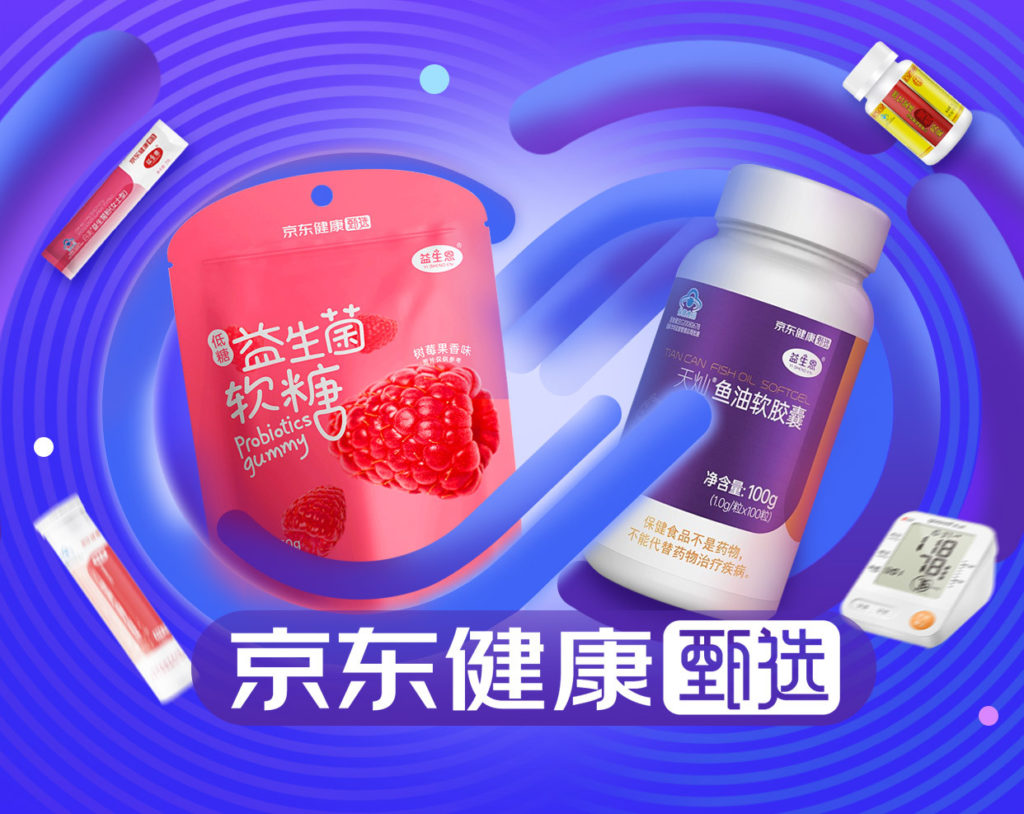 Livestreaming industry skyrockets with 562m users
Livestreaming has become THE channel to promote sales in 2020. By bridging entertainment and online shopping, livestreaming has proved its huge potential to attract China's 710 million online shoppers. As of June, China was home to 562 million livestreaming users (59.8% of China's total internet users), trumping marketing research consultancy iiMidea's estimate for the entire year of 526 million.
As a result of livestreaming's popularity, almost every big Chinese social media platform sought to incorporate the trend into their platform by launching livestreaming channels. Among others, WeChat launched WeChat Channels and its mini store this year to help merchants conduct livestreaming and Xiaohongshu launched a video channel function.
E-commerce livestreaming, where broadcast hosts and KOLs sell products and engage with their online audience, has dominated. As of June 2020, the e-commerce industry accounted for 54.9% (309 million users) of China's total livestreaming users and its market scale is predicted to surpass 961 million RMB by the end of 2020.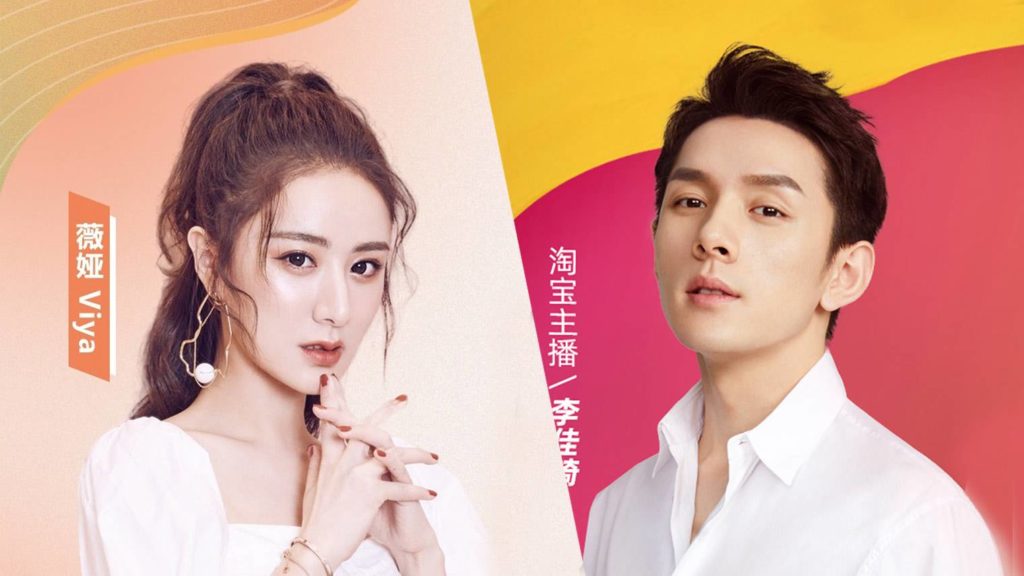 While expanding at an incredible rate, the livestreaming industry has also evolved with new forms of stream being launched throughout the year. Due to restrictions on physical events, livestreamed concerts have become a new way for Chinese people to enjoy live music and interact with other fans. As such, the size of the online live music market expanded to 80 million users in the first half of 2020.
Livestreaming has also become an extremely lucrative industry for celebrities and CEOs, many of whom began holding livestreams this year. As well as raking in money for the individual, brands can also vastly increase sales by featuring well known celebrities and livestreamers. Famous actress Liu Tao who ranked 21st in 2020's Forbes China Celebrity 100 brought in 148 million RMB in sales in her first livestream on Taobao in May 2020. But it hasn't just been celebrities bringing in customers – consumers are also eager to see the company's top dogs! Xiaomi's CEO Lei Jun attracted more than 50 million viewers and brought in 210 million RMB in sales during his two hours livestream in August.
China's push for sustainability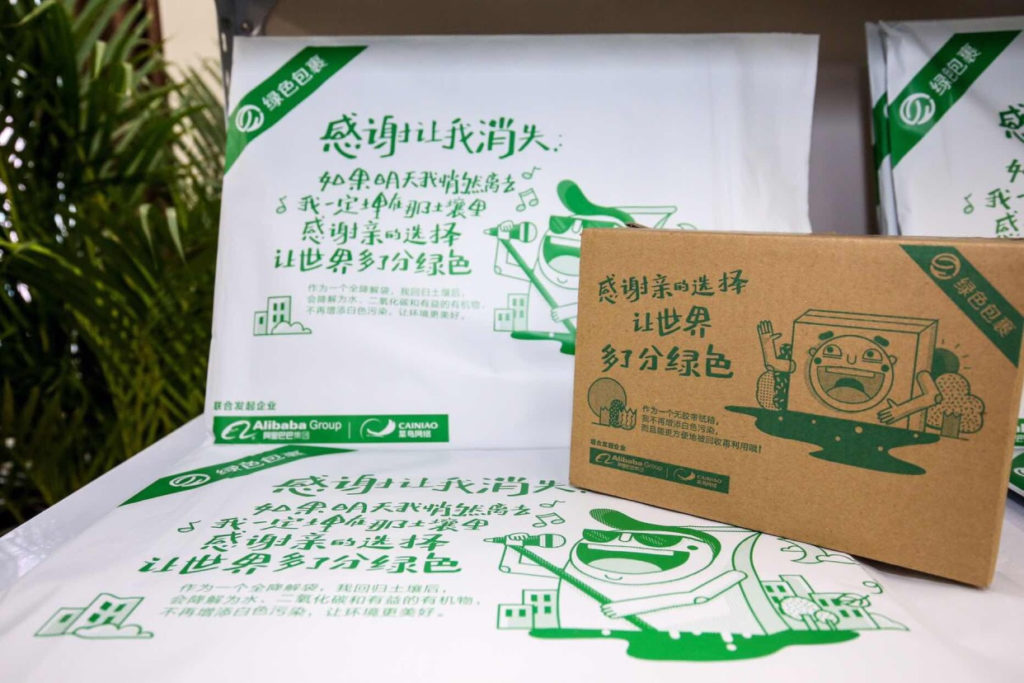 China has showed a growing commitment to the environment this year with its unexpected and substantial pledge that, as the world's largest emitter of carbon dioxide, it aims to reach peak greenhouse gas emissions by 2030 and carbon neutrality by 2060. There has been a further rollout of China's recycling schemes, a growth in China's renewable energy production and the launch of initiatives to promote new energy vehicles. President Xi Jinping also renewed his focus on food waste with his "Clean Plate" campaign which urged citizens to reduce waste amid concerns about food security.
With Chinese consumers becoming increasingly aware of, and concerned about, the environment, many brands have also launched sustainable initiatives.
Alibaba highlighted the importance of sustainability during this year's Singles' Day shopping festival and encouraged consumers to recycle their deliveries from the festival at the 8000 recycling stations which its logistic network Cainiao erected across the country. Millions of parcels were shipped to Cainiao Smart Logistics Network's warehouses to be packaged using recyclable materials.
E-commerce giant JD collaborated with P&G to highlight its sustainability strategy this year. The scheme was part of JD's "Green Stream Initiative" and enabled consumers based in Shanghai and Guangzhou to select a reusable green box when purchasing P&G's products. JD's "Green Stream Initiative", which was launched in 2017, has reduced plastic waste by 50,000 tons and paper waste by 1.3 million tons. Their green recycling boxes have been used more than 160 million times in more than 30 cities in China.
COVID-19 has pushed consumers and the government to be more aware of the environment surrounding them, and this was reflected in brands' campaigns for Earth Day.
Influx of international brands on e-commerce sites
Due to the impact of COVID-19 and travel restrictions, many international brands and countries have needed to enter, or expand, into the Chinese market this year to maintain sales from their Chinese consumer base. This has enabled consumers to access a range of international products without travelling aboard.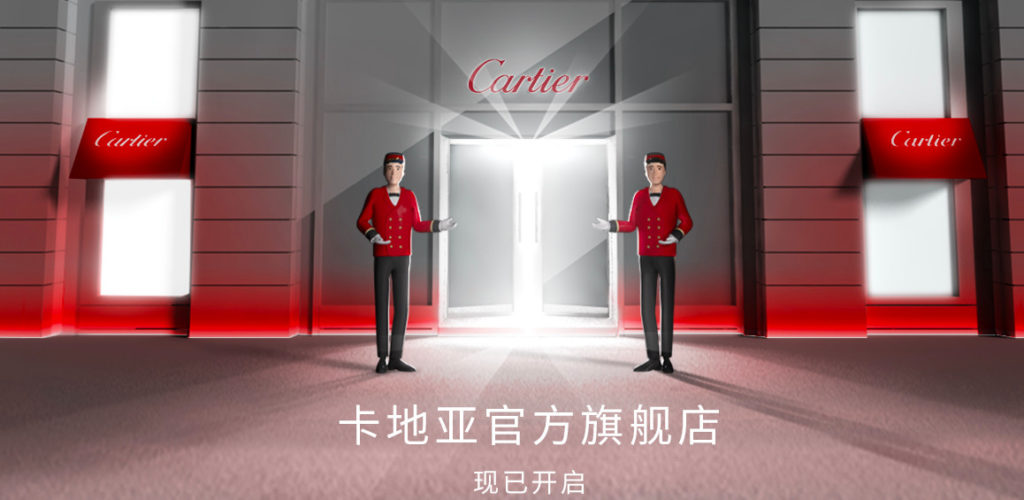 The expansion of global brands on Chinese e-commerce sites was especially true of the luxury industry: GUCCI, Cartier, Prada, Kenzo, Miumiu, Dior, Burberry and Armani all opened flagship stores on Tmall.
International brands looked to Chinese brands and platforms to help them expand their reach and promote new products and events. Prada, GUCCI, Louis Vuitton, Cartier, Chanel and Dior all held livestreams on Chinese social media platforms, like Weibo and Douyin, to launch their fashion shows and campaigns. Burberry signed a partnership with one of China's most popular mobile games Honor of Kings to appeal to China's 665 million strong gaming audience, while Karl Lagerfeld launched a co-branding campaign with Tsingtao Beer.
COVID-19 has inspired many embassies to work with Chinese e-commerce platforms to help them bring their country's products directly to a Chinese audience. A huge range of countries have launched a "National Pavilion" on JD and Pinduoduo this year, resulting in a jump in sales of these speciality products: the launch of Italy's National Pavilion on Pinduoduo resulted in a 160% jump in sales of Italian products in November.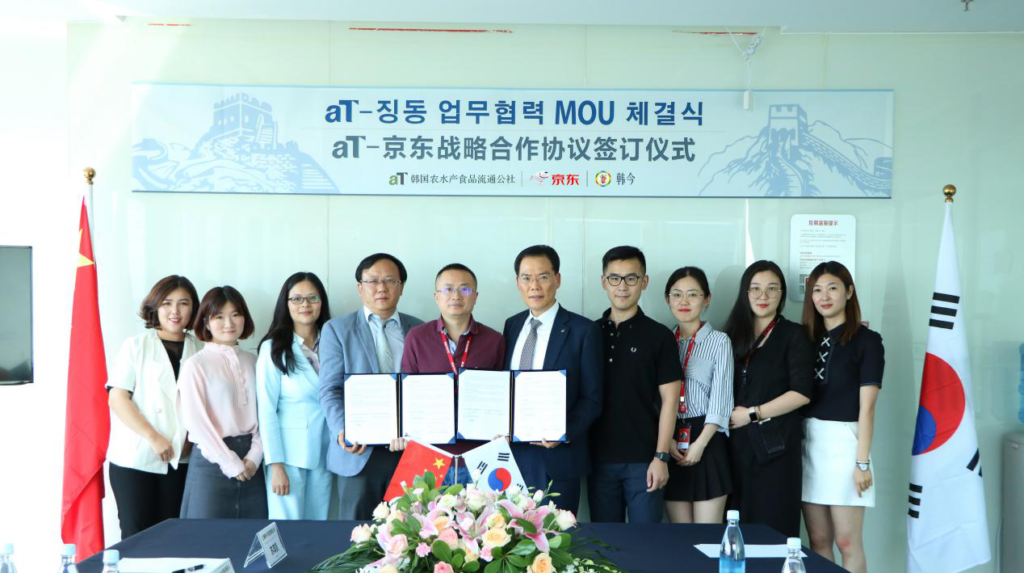 5G deployment across Chinese society
Due to massive network deployments, China has expanded its 5G infrastructure at a much faster rate than anywhere else in the world. 5G has been deployed across the economy and society: smart homes, 4K/8K high quality videos, VR/AR, self-driving cars and boats, robots, and within healthcare and education.
In 2020, two cities – Shenzhen and Beijing – achieved full 5G coverage and 718,000 5G base stations were built across China, substantially surpassing the planned number of 500,000. China's three biggest telecommunications companies (China Mobile, China Telecom and China Unicom) had amassed 157 million 5G users by the middle of 2020.
Chinese brands have been working to integrate 5G technology into their products and OPPO, VIVO and Xiaomi all launched 5G smartphones this year. However, this was over six months behind China's leading smartphone brand Huawei, which released its first 5G smartphone in July 2019, showing that it has outpaced Apple with its cutting-edge and competitively priced products. JD also appealed to China's growing ageing population market with its accessible 5G smartphones for the elderly in December.
However, Chinese authorities are quickly moving onto the next technology – 6G. China's Ministry of Industry and Information Technology announced that they are planning to introduce 6G, which is 100 times faster than 5G, in 2029.
COVID-19 hastens China's digitalisation
China has ended 2020 with positive GDP growth having brought COVID-19 under control and boosted domestic consumption and travel following downturns earlier in the year. With significant developments in China's technology and e-commerce spheres, China has made huge progress towards the digitalisation of its economy and society. Our round-up has just scratched the surface of China's developments in 2020 – social commerce, digital currency and short-video also expanded at a considerable rate in 2020 and will continue to play a huge role in Chinese life in 2021.
The Dao team wish you a happy new year and we hope you stay tuned to find out about China's latest trends in 2021!
If you want weekly updates from Dao, sign up to our newsletter.
---
Read more: Subcultures taking China by storm in 2020