Now more than ever, we need to protect the world that we live in.
This was the message behind the 50th Earth Day which took place on April 22nd 2020, in the midst of the COVID-19 pandemic.
Growing environmental concerns
Climate change, deforestation, urbanisation, livestock production, landfill sites and the wild animal trade have damaged, and continue to threaten, our natural resources and environment.
However, the addition of COVID-19 and the way it has forced changes on the lives of people from around the world has highlighted this now more than ever. The public health concerns and global economic problems resulting from the outbreak have reminded society – people, companies and governments – that we need to do more to respect the relationship between humans, animals and the environment.
Indeed, a wide-range of brands in China have picked up on this message and highlighted the importance of animal and environmental protection in their campaigns for the 50th Earth Day. We have selected some examples of the posters that were shared on brands' social media and e-commerce channels.
Learn about biodiversity with Baidu
Search engine Baidu partnered with the International Fund for Animal Welfare (IFAW) to create a campaign which would educate internet users about biodiversity and wildlife protection.
Their eye-catching posters feature colourful artwork of animals with information and statistics about the species in the wild. The campaign also appealed to the wider fight against illegal online marketplaces for wild animal products. As well as to celebrate Earth Day, the campaign was also part of Baidu's mission to develop its educational content.
Timberland x Ant Forest plant trees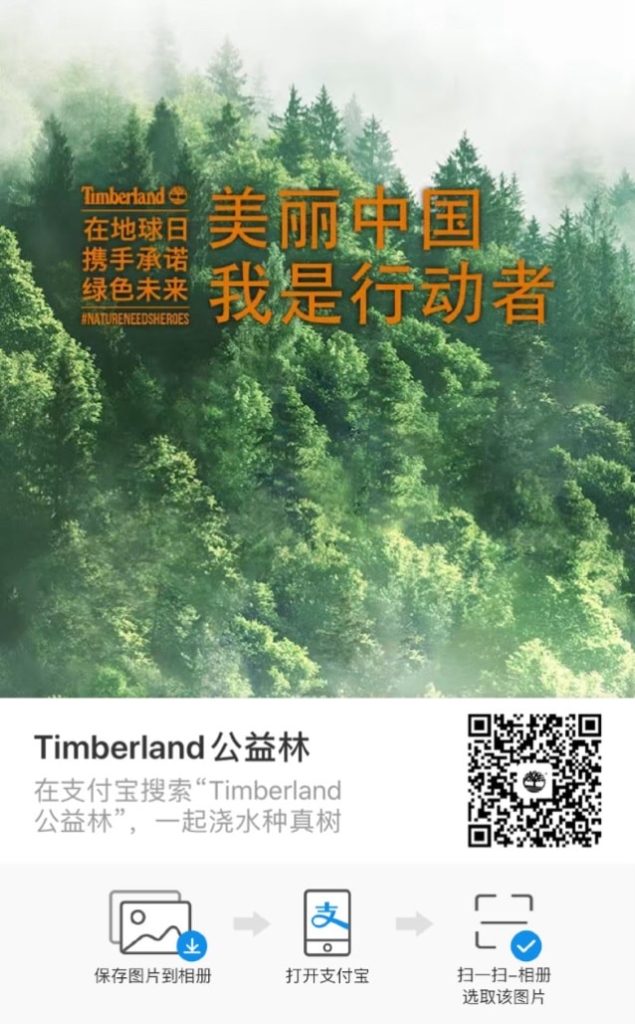 As an outdoor wear brand, Timberland has a close interest in the environment and believes that "a greener future is a better future". Since 2001, Timberland has planted more than 2.6 million trees in China which it plans to continue with its collaboration to commemorate Earth Day.
The brand joined the platform Ant Forest which promotes a low-carbon lifestyle among users and is part of Alipay's Ant Financial Service Groups. Together, they launched the campaign "Plant Trees Online" which allows users to plant a virtual tree by typing in "Timberland Forest" on Alipay. Timberland will uphold its promotion of a greener future by converting this virtual tree into reality by planting an actual tree.
Help the environment with Starbucks' healthy options
"Be kind to yourself, be kind to the earth and become better" was Starbucks' slogan for its health-conscious and environmentally aware campaign. Starbucks cleverly combined its Earth Day message with the promotion of healthy eating, a trend which has been growing in China, especially in the wake of COVID-19.
The famous coffee chain partnered with 'Beyond Meat' to launch a range of meat-free meals and with Oatly to start supplying oat milk. They also adopted environmentally-friendly packaging in their stores.
Starbucks used famous celebrities to promote their campaign and, as a result, their post on Weibo received 136,000 likes, 125,000 reposts and 12,900 comments. Starbucks' campaign combined their message of concern about the environment with the launch of new products in order to gain support online and promote sales.
Brands rush to support Earth Day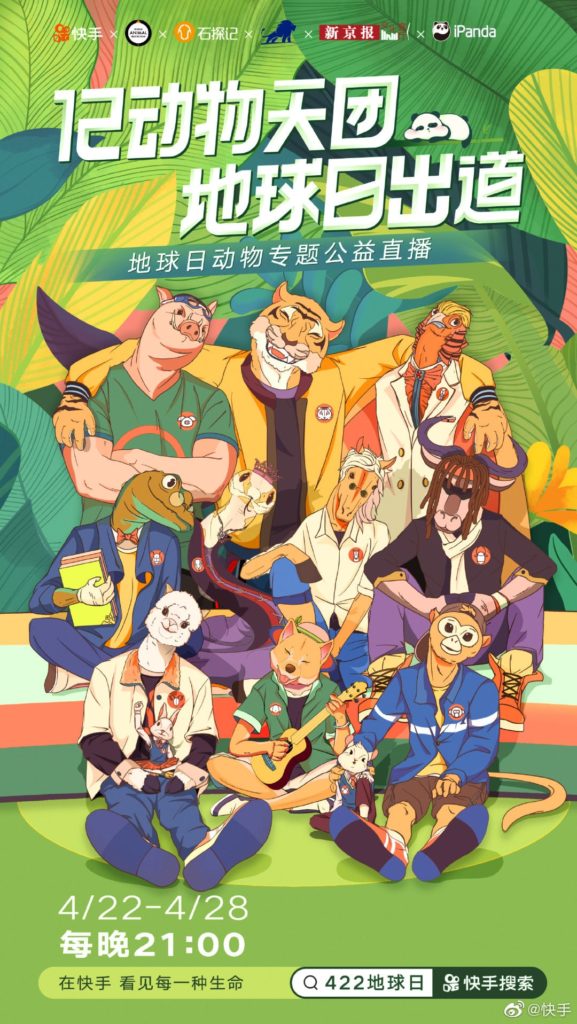 The extensive range of campaigns celebrating Earth Day shows that brands are keen to highlight their social responsibility and environmental consciousness to Chinese audiences. With retail, especially the fashion industry, being a significant contributor to environment degradation, these moves aimed to highlight that brands and platforms really do care.
Several brands also used the opportunity to launch new products or promote their socially conscious ethos, such as by highlighting previous work they had done to help the environment.
A timely and well-liked campaign
Wildlife protection and stopping the illegal wildlife trade dominated the campaigns – a topical theme as one of Wuhan's wet markets was thought to be the origin of COVID-19.
Earth Day and its associated campaigns created considerable online discussion and the hashtag #EarthDay received 1.9 billion views on Weibo. Chinese consumers were wholly supportive of the Earth Day message as the pandemic had increased awareness of environmental issues and presented a more urgent call for the need to protect the world's resources.