Natural, organic and sustainable
These three words have become widely used in China's beauty and fashion industry recently. More and more consumers care whether their products are sustainably sourced and environmentally friendly.
To meet consumers' sustainable demands and contribute to the global effort of protecting the environment, e-commerce giant JD launched its sustainability strategy, the "Green Stream Initiative"青流计划 in 2017.
Now in the third year of the campaign, it has worked with many businesses in the industry to improve the efficiency of the entire supply chain. JD has stressed the importance of reducing waste caused by the delivery industry, such as plastic products and single-use logistics packaging, to protect the environment.
So what has JD's Green Stream Initiative achieved in 3 years?
JD's Green Stream Initiative has partnered with over 200,000 merchants and had an impact on millions of consumers.
It has reduced plastic waste by 50,000 tons and paper waste by 1.3 million tons.
Their green recycling boxes have been used over 160 million times in over 30 Chinese cities.
The amount of disposable packaging in the supply chain has fallen by almost 10 billion units.
JD x P&G's "Responsible Beauty" campaign
This year, JD partnered with P&G Beauty to launch its Green Stream Initiative Day on July 6th with a new campaign called "Responsible Beauty" which encourages consumers to pursue a sustainable lifestyle.
When purchasing products on JD from one of P&G's brands (Herbal Essence, Aussie, VS, Head & Shoulders and Rejoice), consumers in Shanghai and Guangzhou could select JD's reusable green box on the checkout page. The green box can be returned to couriers and reused.
The project aims to reduce the plastic and paper waste created by online deliveries, and 20,000 green boxes containing P&G Beauty's products will be sent to consumers throughout 2020.
To promote the campaign, JD Logistics launched the hashtag "#2020, does anyone still do this thing?" which promoted discussion about the campaign. In addition, they worked with the KOL "思想聚焦", causing the topic to obtain 57.94 million views and 17,000 comments on Weibo. Many users showed their support for JD's sustainable initiative online and one commented that:
Protecting the environment requires everyone's participation.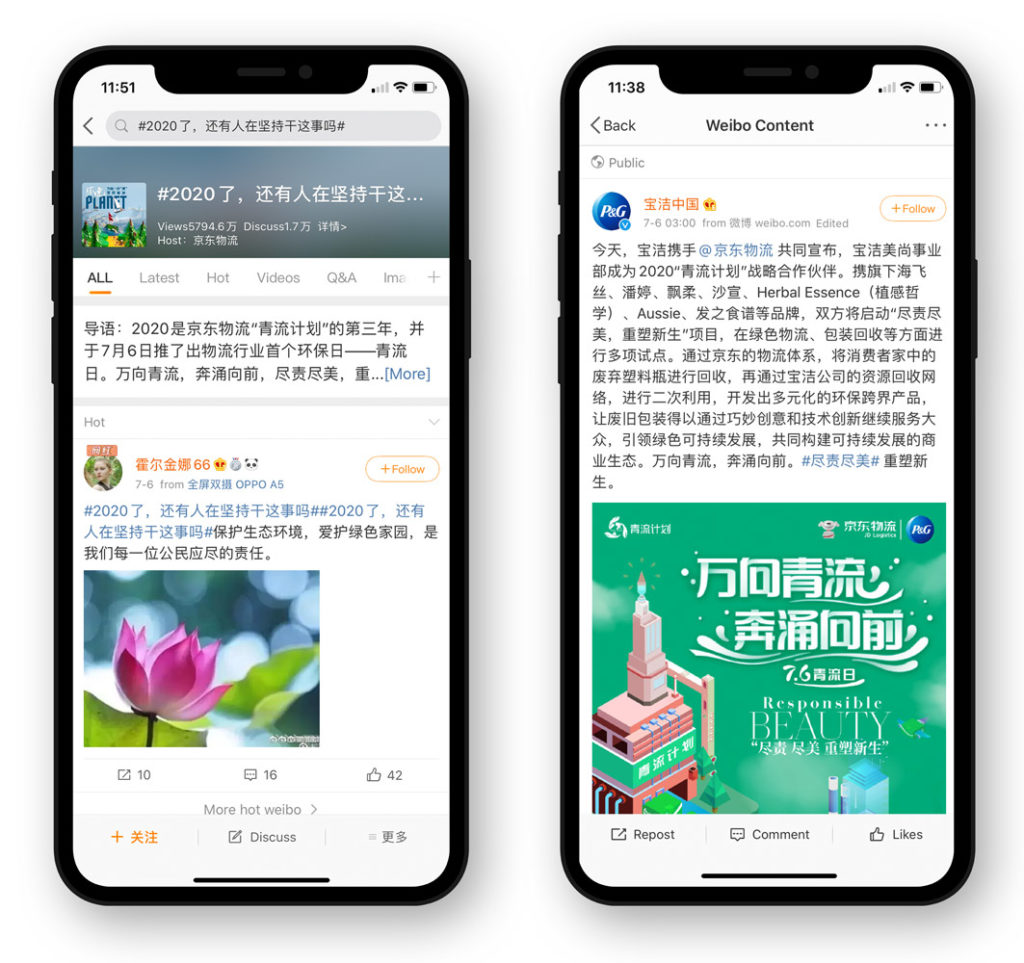 JD sets a sustainable example for China's retail industry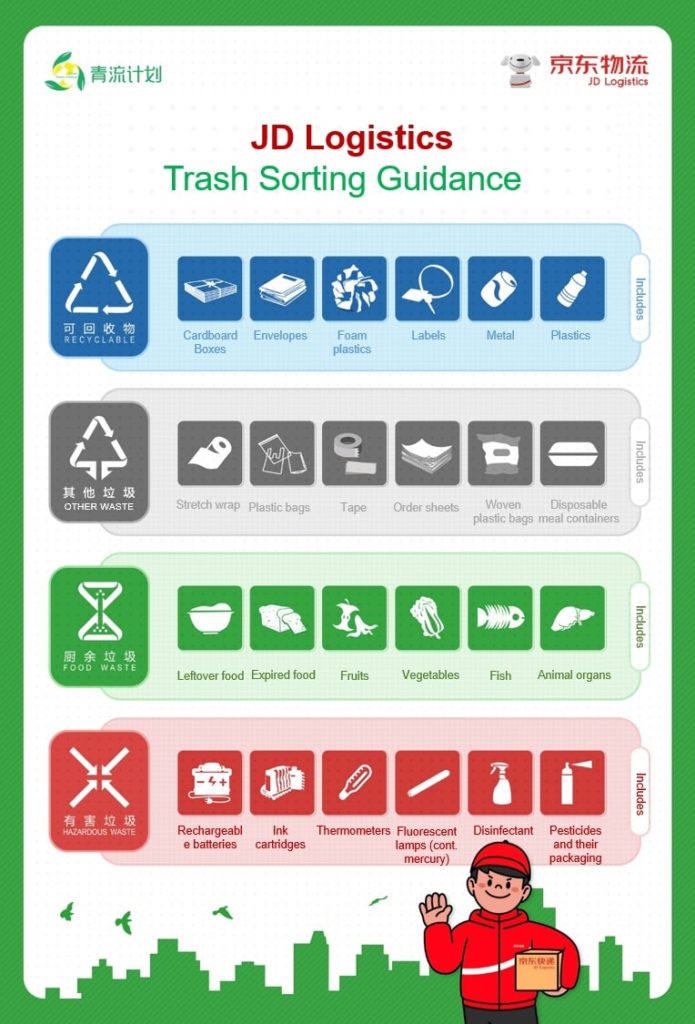 The Green Stream Initiative is JD's main sustainable strategy but it also has other green projects. For example, during 618 shopping festival, JD encouraged consumers to give their delivery waste to couriers to be re-used instead of throwing it away.
As China's largest retailer, JD aims to leverage its green strategy to reduce waste and pave the way for sustainable initiatives in China's retail sector. To solve the climate crisis, collaboration between businesses, governments and people is key. Large companies, such as JD, have a responsibility to lead the way on environmental initiatives and can also help smaller retailers and merchants on their platform to become involved.
Brand: JD Logistics