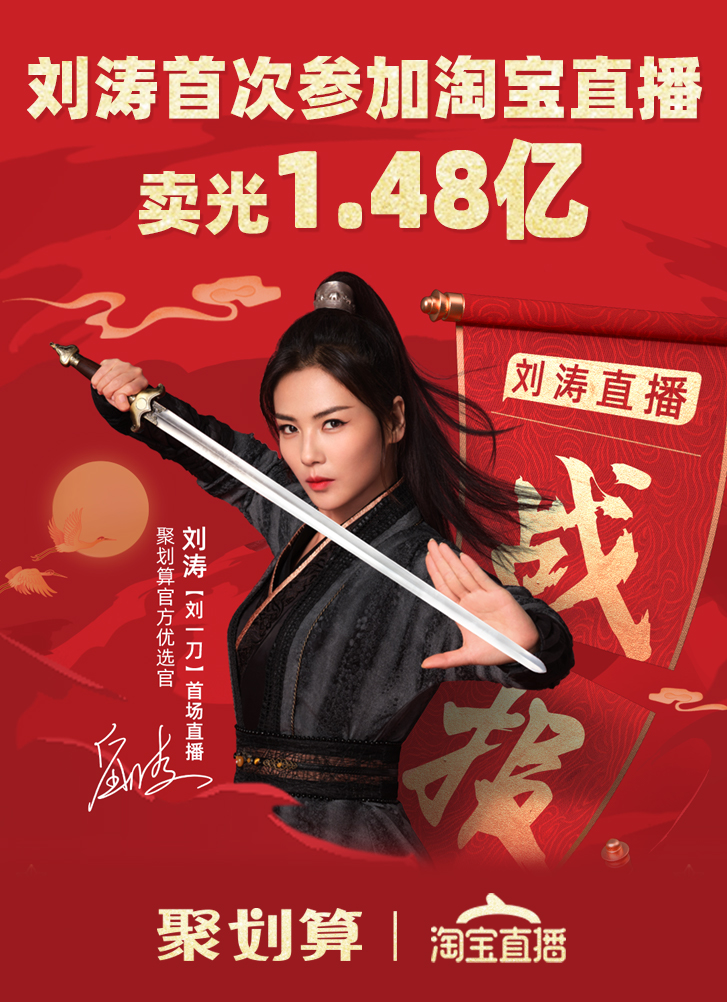 Actress Liu Tao 刘涛 who ranked 21st in 2020's Forbes China Celebrity 100 has developed a secondary career as an e-commerce livestreaming host. In her first live broadcast on May 14, she brought in 148 million RMB in sales.
Realising her potential, she has been asked back by various brands and platforms and had conducted a total of 12 live broadcasts bringing in average sales of 15.67 million RMB as of November 10. Her broadcasts produce an average order of 96,000 pieces with a per capita payment of 34.8 RMB. Up to 30 million consumers tuned in during peak viewing points of Tao's livestreams.
Tao's success as a livestream host is down to her capable screen image which she has derived from her experinece on TV shows and films. She has been rated number one among 10 celebrities who have recently taken to livestream on various platforms.
Tao's live broadcasts cover a wide range of products, including tea, iPhones, health foods and household appliances. Her team stated that she chooses to promote high-quality, niche products.
Tao's success comes as the e-commerce livestreaming industry has boomed in 2020 and is is expected to reach 961 billion RMB by the end of the year. Official regulators recently introduced restrictions to reduce the rewards available for livestreamers.
Other top livestreamers include:
Join our newsletter