Unlike most Western brands which opt for a Chinese name, Apple has maintained its English name in China; however, Chinese people often refer to the brand as 苹果 píng guǒ, a direct translation of apple. Apple opened its flagship stores in Shanghai and Beijing in 2008 and it now has 42 stores nationwide.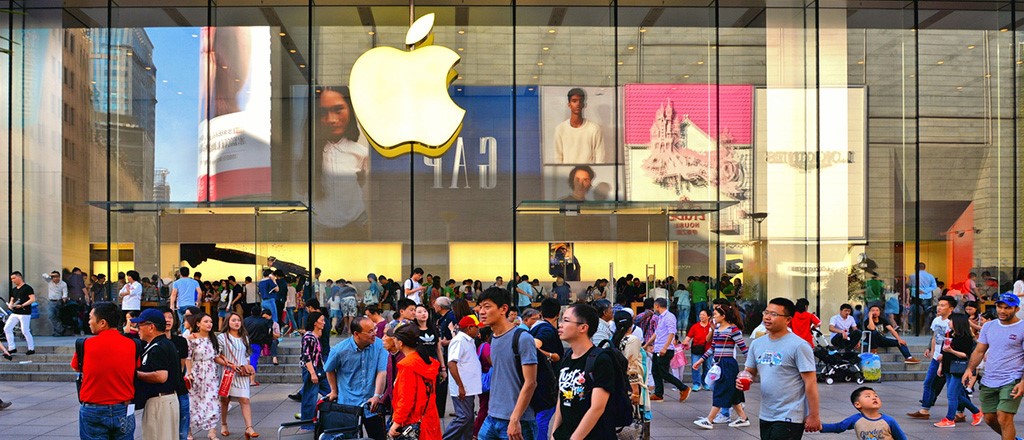 The first Apple product to be sold in China was the iPhone 3GS which was launched five months after its release in the US. The lack of resources spent promoting the 3GS in China meant that it failed in establishing Apple as a main player in the Chinese market.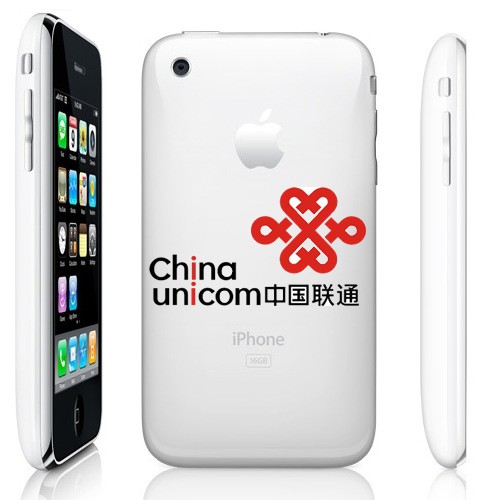 Roll on a year to 2009 and Apple signed a 3-year exclusive partnership with China Unicom, one of China's largest telecommunications operators. China Unicom bought over a million iPhones from Apple at the price of 3000 RMB. The second, more successful attempt brought the iPhone to the world's largest market with approximately 700 million mobile phone users.
Apple challenges competitors with innovative designs
Working with China Unicom helped Apple to widen its consumer base and increase sales in China. However, it still had to work to establish its name against competitors, such as Nokia and Motorola. To do so, Apple shortened the launch time between the US and China so that Chinese consumers could buy the latest products without a long delay. By the time that the iPhone 4 was released, Apple had developed a following in China and 1.7 million handsets were sold within 3 days of its launch.
Apple brought smartphones with touchscreens to the Chinese market at a point when these products were still exciting, new and innovative to Chinese consumers. At the time, Apple's cutting-edge products increased its popularity among Chinese consumers at the expense of competitors Nokia and Motorola.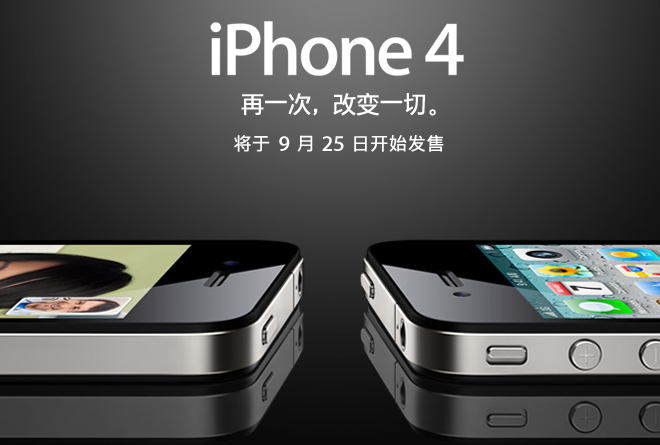 Furthermore, Apple increased brand awareness by sponsoring various TV shows which coincided with the launch of the iPhone 4 in China. The product placement of the iPhone 4s in popular TV shows, such as Naked Wedding 裸婚时代 , Anchoring in Seattle 北京遇上西雅图 and iPartment 爱情公寓, helped establish the Apple brand throughout China.
Apple's presence on e-commerce sites
While Apple doesn't have an account on some of the largest social media sites including Weibo, Xiaohongshu and Douyin, it does have a presence on WeChat where its articles rack up over 100,000 views on average. Apple introduces and promotes its new products, as well as campaigns for festivals and special occasions such as Chinese New Year, Qixi (Chinese Valentine's Day) and International Women's Day.
The brand has a more expansive presence on China's e-commerce sites: it opened a store on Tmall 6 years ago which has grown to over 15.86 million followers. It also has authorised reseller stores on JD (22.28 million followers) and Suning (1.47 million followers), as well as dealer stores on other e-commerce platforms, such as Pinduoduo and Taobao.
Establishing research bases in China
Apple has expanded its research and development bases in China to take advantage of the country's advanced technologies. As of 2018, Apple had invested over 100 billion RMB into Chinese developers and that year it also announced that it would establish 4 research and development centres in Beijing, Shanghai, Suzhou and Shenzhen.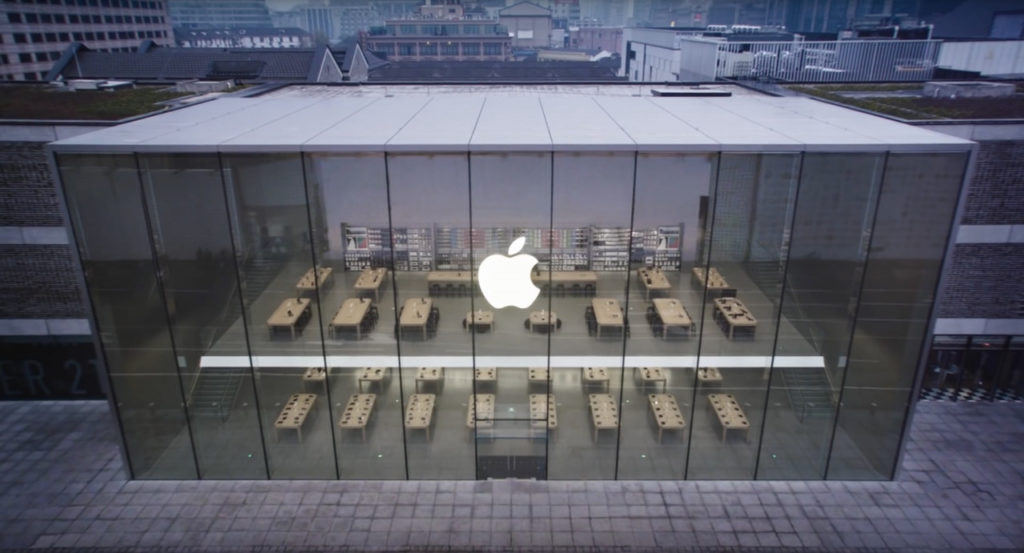 In 2019, Apple signed a partnership with Guizhou Cloud Big Data, a cloud system platform, to build a data centre in Guizhou province which complies with China's cybersecurity regulations. The data centre started operating this year and offers various iCloud services to Chinese consumers.
In order to help maintain its market position in China, Apple has remained sensitive to government demands. In 2017, the Chinese government asked Apple to remove the New York Times and Skype apps from the Chinese app store which Apple agreed to do. Apple also removed over 400 VPN apps from its app store in 2017.
Increasing competition from Huawei and domestic brands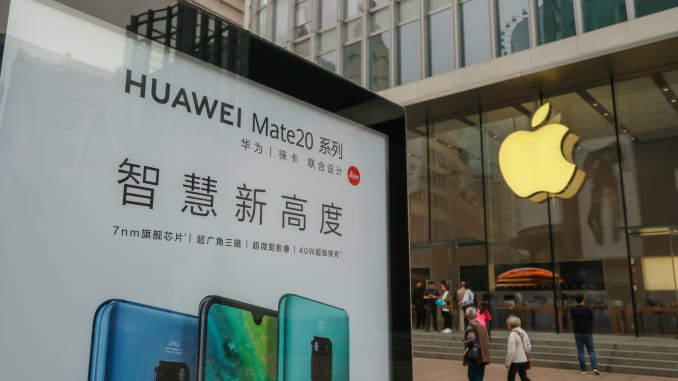 However, in the past couple of years, Apple's position in the Chinese market has been compromised by the increased competitiveness of domestic smartphone brands and US-China tensions. In the second quarter of 2019, Apple sold a total of 5.7 million iPhones, 14% fewer than the year before.
Tense relations between China and the US have resulted in many Chinese consumers turning to domestic brands to display their patriotism. Chinese smartphone brands have also become more innovative and quicker off the mark to produce new products which rival Apple's. Huawei, OPPO, Vivo and Xiaomi all unveiled their 5G smartphones before Apple's 5G-enabled iPhone 12. In addition, Apple's large price tag has encouraged many consumers to switch to cheaper, local phone brands. As a result, Apple held just 8% of China's smartphone market share in Q3, compared to Huawei's 43% and Vivo's 18%.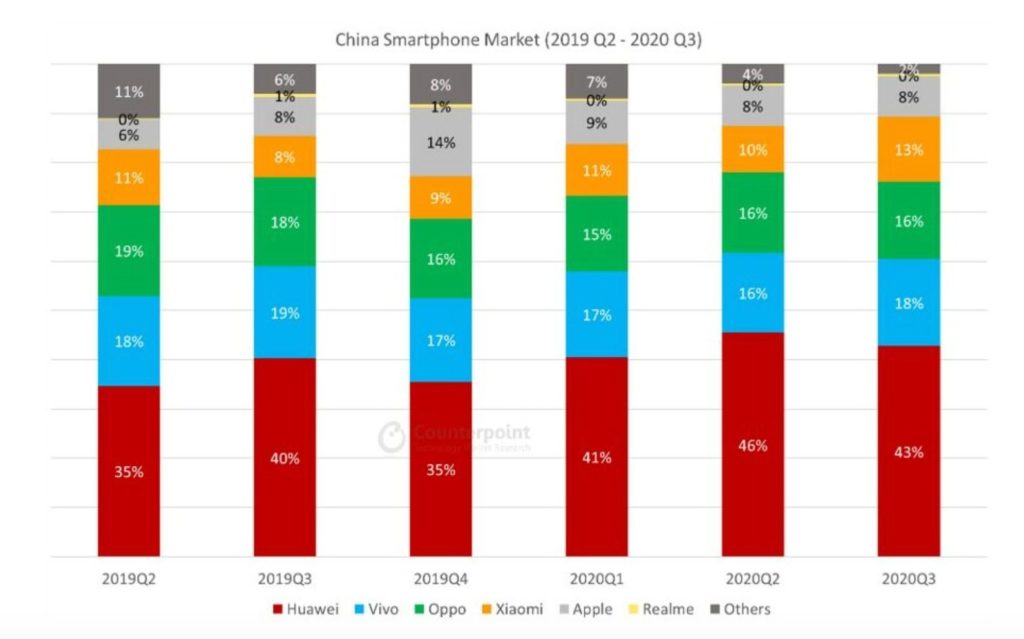 Apple's cultural Chinese New Year campaigns
Apple recognises the importance of targeting specific events, especially Chinese New Year, and relies on cultural insights to appeal to its Chinese audience.
Apple's 2015 Chinese New Year campaign focussed on a girl who found records of her grandma's past musical auditions which she remixed using her MacBook and shared with her grandma via her iPhone. The audition song was a famous tune called "Eternal Smile" performed by Zhou Xuan who was a legendary singer and actress in Shanghai during the 1940s. Netizens enjoyed the background music and commended Apple for its in-depth research of the Chinese market.
Apple's advertising for Chinese New Year 2016 featured a family playing different instruments to perform one of the most famous Chinese New Year songs "Gongxi, gongxi". Appealing to a tune which is strongly connected with Chinese New Year evoked feelings of happiness and positive emotions among consumers. Once again, it showed Apple's understanding of Chinese culture and consumers.
This year's Chinese New Year video was inspired by true stories and was shot on an iPhone 11. The campaign "Daughter" showed the story of a woman who defied China's cultural norms to raise her daughter by herself. It revealed the tense relationship between the women and her own mother during Chinese New Year. This highlighted the family strains and societal pressures which many individuals face during Chinese New Year and was successful in resonating with consumers.
Technological innovation is the key for Chinese consumers
Apple established a sizeable market share in China due to its localised marketing strategy and its sensitivity to, and awareness of, Chinese culture. The brand's campaigns for Chinese New Year show how to integrate cultural insights and build brand and product awareness.
However, Apple, the "innovative" brand that brought the touchscreen smartphone to China, needs to up its game in regards to speed of innovation and cost if it wants to compete with China's domestic phone brands. To do so, Apple will continue to grow the scale of its R&D centres in China and work with local partners to meet Chinese consumers' demands for innovation and cutting-edge products.
---
Curious about what makes a great Chinese New Year campaign? Sign up to Qumin's BYOB (Bring Your Own Brand) live event on Tuesday 15 December, 1pm GMT.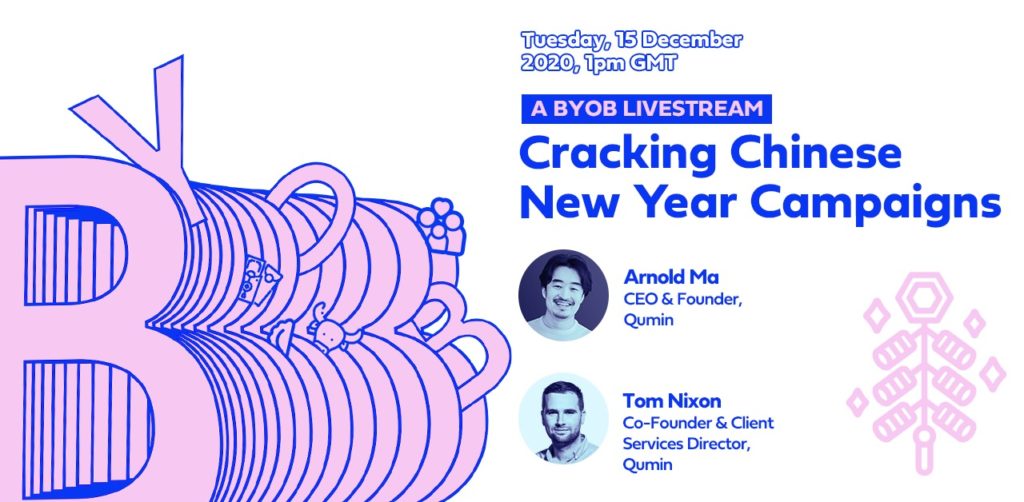 ---
Read more about China's smartphone market: