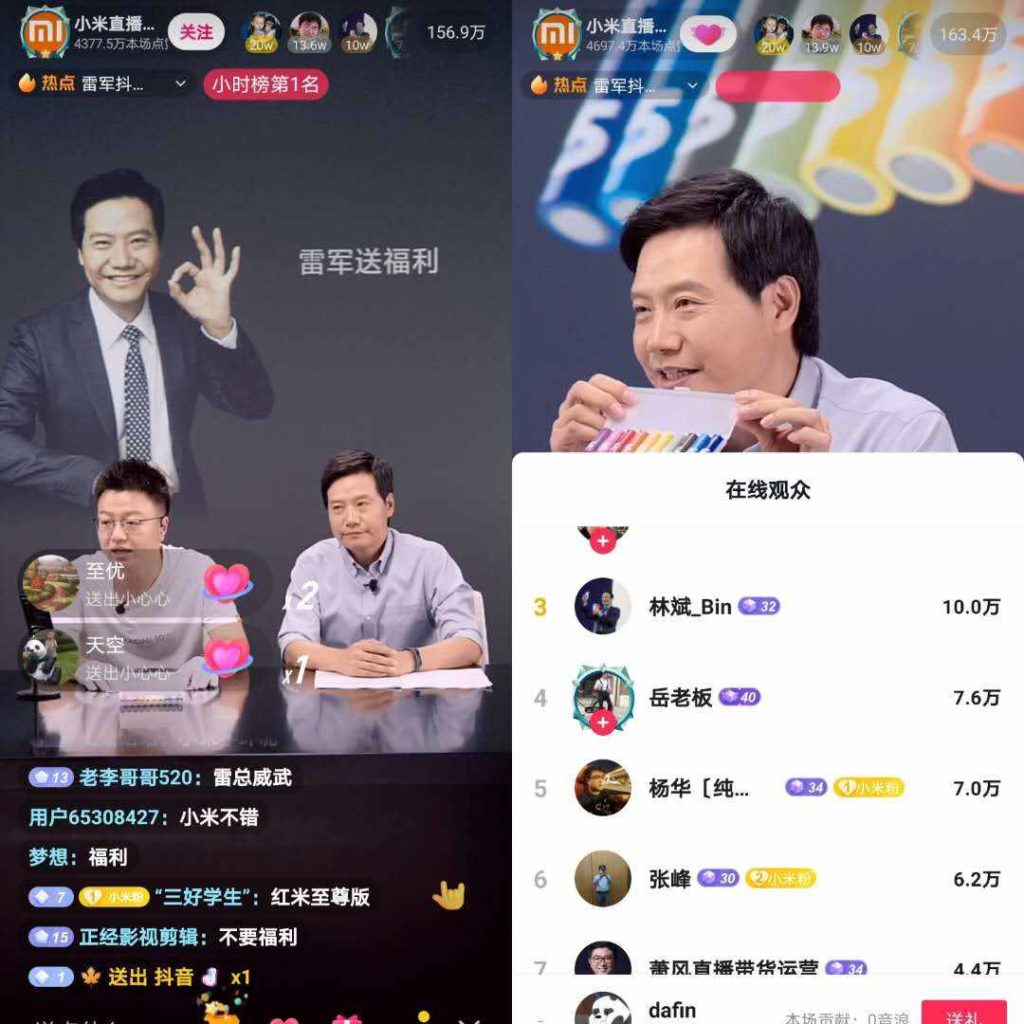 Xiaomi's CEO Lei Jun took part in a two hour livestream on August 16 which attracted more than 50 million viewers and resulted in sales of 210 million RMB. The livestream took place on Douyin (China's TikTok) and broke the existing records on the short-form video platform.
Xiaomi used the event to promote several of its products, including its new flagship smartphone Mi 10 Ultra which was launched on August 11 to mark the 10th anniversary of the company. Mi 10 Ultra supports 8K videos and is priced at 5,299 yuan.
Xiaomi released a letter internally on its 10th anniversary which highlighted the company's commitment to develop its strategy on smartphones and the artificial intelligence of things (AIoT) devices over the next decade.
Xiaomi's CEO also recently joined one of Douyin's competitors, Bilibili, to promote Xiaomi's new products to a wider audience.
Join our newsletter