To celebrate International Women's Day, the Dao team picked out ten inspiring Chinese women from a range of industries. These women have achieved considerable milestones and success in their respective roles, and are a source of inspiration for others in China and across the world.
Viya, 35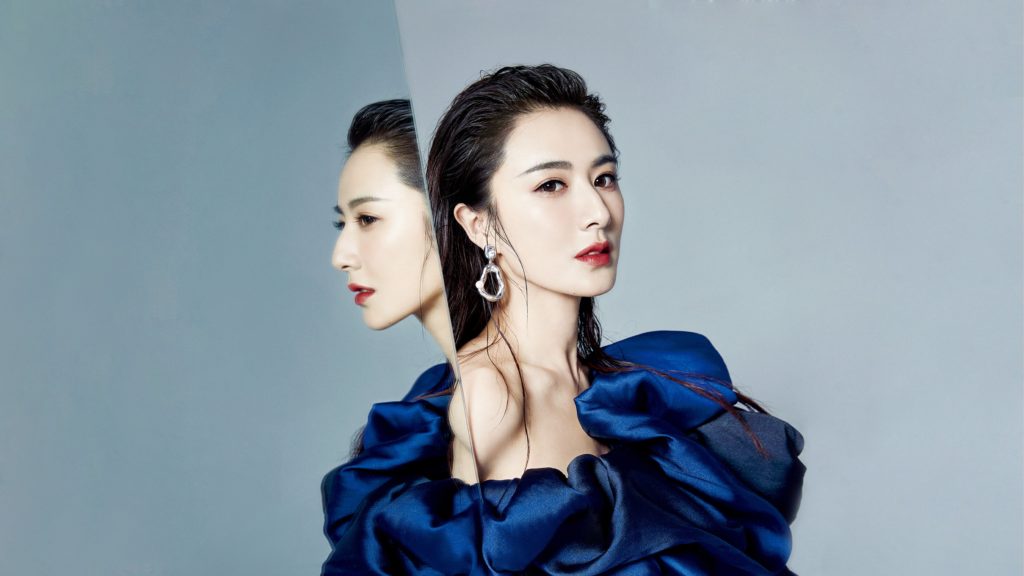 In just a few years, Viya has become the top female Chinese livestreamer in the country's rapidly expanding e-commerce industry and ranked 38 on the 2020 Forbes Chinese Celebrity List. Before becoming a livestreamer, Viya was a singer in a hip-hop band from 2005 to 2008 and even released her own song called "Princess and the Pea".
She started her e-commerce career in 2015 and brought in sales of more than 10 million RMB during Singles' Day that year through the online store operated with her husband. In total, in 2015, her annual sales reached more than 30 million RMB.
Since 2018, Viya has been using her influential position to help eliminate poverty in rural areas through public welfare livestreaming. She has sold almost 30 million agricultural products to poverty-stricken areas.
A netizen commented: "I feel like she can sell anything in her livestreams". This isn't far from the truth! Last year, she sold a rocket for around 40 million RMB. In 2020, Viya ranked first in the list of top livestreamers and her Taobao Live sales surpassed 31.09 billion RMB.
This year, her livestreaming room featured as part of the Chinese New Year Gala, which was the first time that a livestreamer has had a spot on the line-up of the popular TV variety show, symbolising the growing importance of the industry.
Margaret Zhang, 27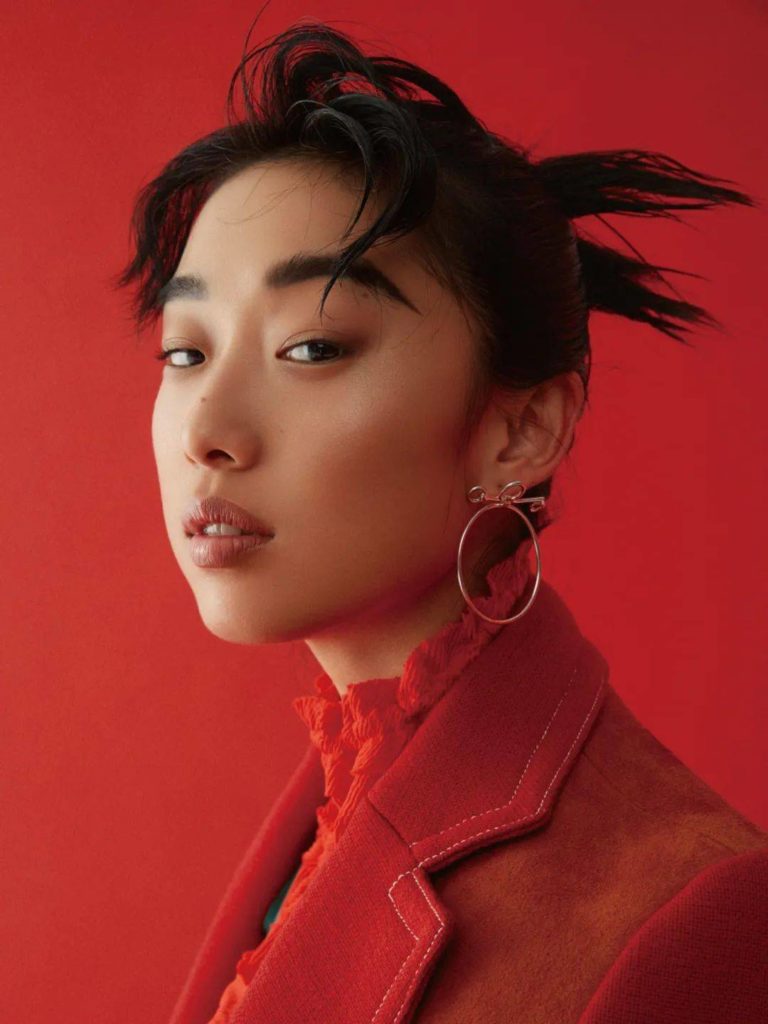 When Margaret Zhang was announced as Editor-in-Chief of Vogue China last month, she became the youngest person to take on the role across Vogue at the age of just 27. Zhang grew up and attended university in Australia and started a fashion blog at the age of 16. Known for her bright dyed hair, she has become a high-profile fashion influencer and has 1.2 million followers on Instagram. Zhang has been based in New York for the past 5 years and has consulted brands looking to enter China, including Airbnb and Mulberry.
Zhang was appointed in the hope that her youth and influencer status would make the magazine more relevant to China's growing number of young luxury consumers. The management at Vogue and Condé Nast (publisher of Vogue) think that her knowledge of new trends and digital formats will enable the magazine to appeal to new audiences.
"We welcome her creativity and innovation in defining new media approaches and look forward to her bringing global fashion to China while taking Chinese culture to the rest of the world."

Li Li, managing director of Condé Nast China
Zhang hopes to use her position to challenge views about China and Chinese culture overseas, she said:
In response to her appointment, Chinese netizens commented that they hope to see more and more young people become leading figures in different industries and that they are excited to see her first issue.
Dong Mingzhu, 67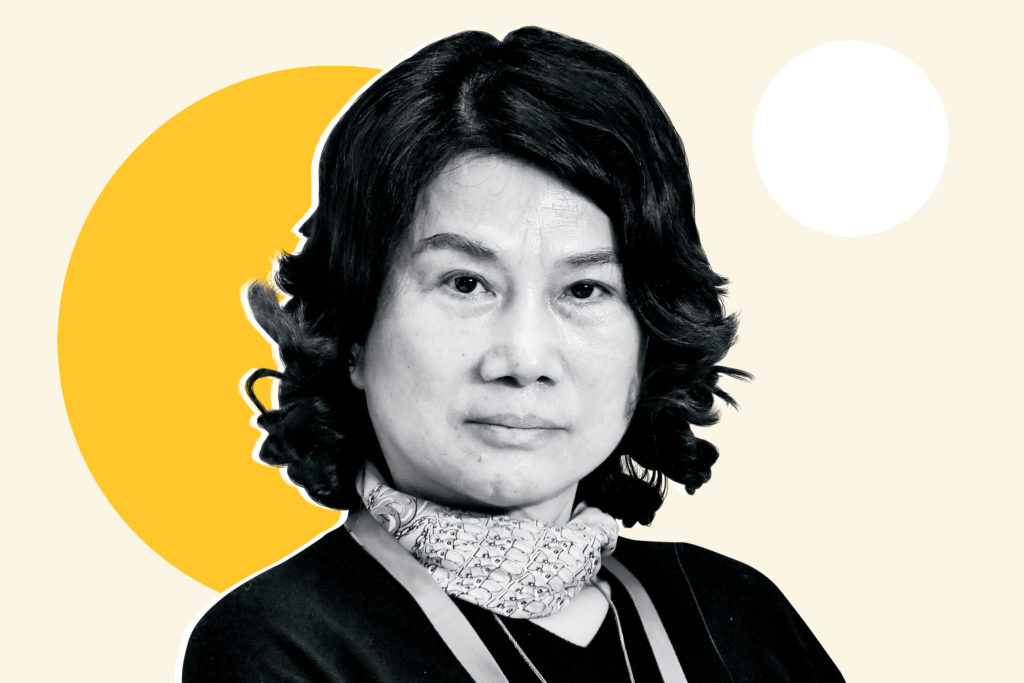 Dong Mingzhu is a Chinese entrepreneur who serves as Gree Electric's chairwoman and president. She began her career as a salesperson at Gree, the world's largest air-conditioner manufacturer, and climbed the rungs to take the top spot thirty years later.
Now, Dong Mingzhu operates online stores and has run regular livestreams since 2020 when COVID-19 hit offline retailers hard. She once publicly stated that her mental age is only 25 years old and she is quick to embrace new trends. Her energetic character has meant that her livestreams have appealed to large audiences. Yet this has not always been the case, her first livestream was a huge failure. However, her next two streams produced sales exceeding 1 billion RMB, proving Dong Mingzhu's motto:
Dong Mingzhu ranked 5 in 2020 Fortune Most Powerful Women International List and 11 in the 2020 Forbes China's Best CEO List.
"Dong Mingzhu showed us the traits that young people need to follow: self-improvement, hardworking and contribution to society."

Comments from a netizen
Chloé Zhao, 38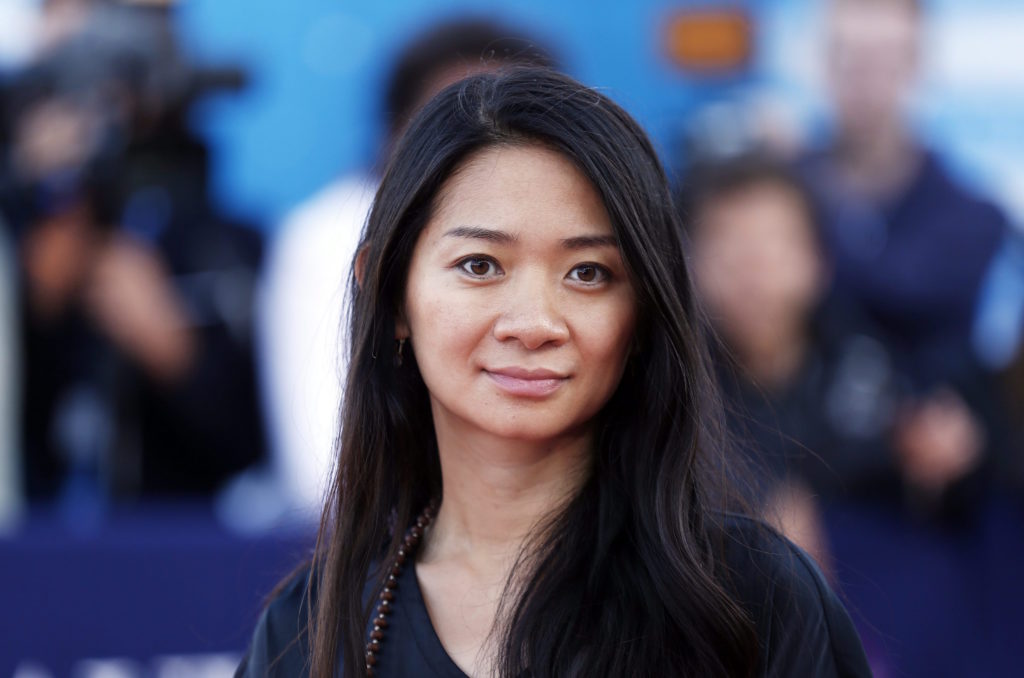 Chloé Zhao became the first Asian woman to win a Golden Globe for best director and the second-ever women to do so for her film Nomadland. Her Oscar-tipped film which tells the story of a woman's travels around the American West picked up awards for Director of a Motion Picture and Drama Motion Picture.
Zhao is the stepdaughter of famous Chinese actress Song Dandan. She was born in Beijing, educated in London and New York, and now resides in California. She made her name in the film industry with the independent feature films Songs My Brother Taught Me and The Rider. This year, she also became the most awarded filmmaker in a single awards season.
"So proud of her! She is the first Chinese female film director to win a Golden Globe. As more female film directors emerge, there will be more female-oriented films produced. "

Comments from netizens
Zhao was initially praised for her Golden Globe win in China and the film was planned to have a short run at cinemas starting on April 23. However, in the last week, this has been cast into question as references to Nomadland online and screening times were deleted. Online speculation suggests that the film may be censored due to comments she made about her Chinese identity in previous interviews.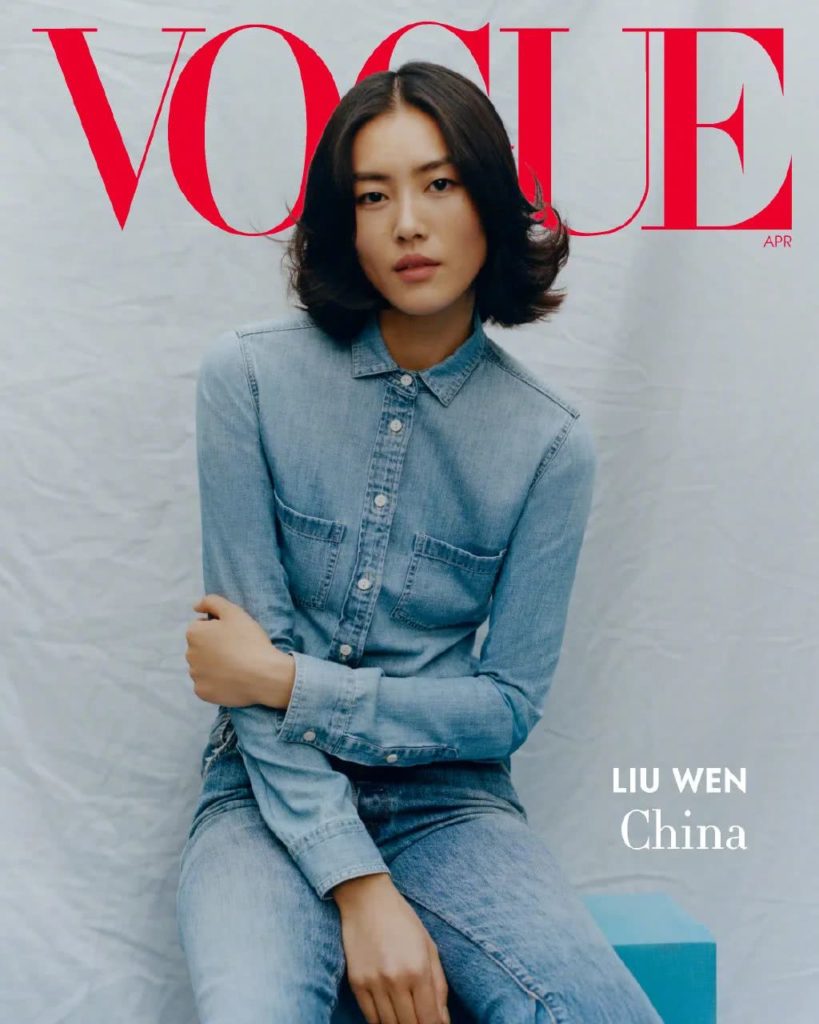 Liu Wen, 33
Liu Wen is a Chinese model who is seen as a pioneer in the country's fashion industry and was described by The New York Times as:
In 2009, she modelled in seventy fashion shows in a single season and took the title of the first East Asian model to walk in Victoria's Secret show. She was listed on Forbes' Highest Earning Models list the same year, becoming the first Asian model to do so. Liu was also the first Chinese model to feature on the front cover of American Vogue in 2017. Chinese netizens commented that she is a role model for other Chinese models due to her work with numerous high-profile brands, including Chanel, Burberry, Victoria Secret, Coach, Puma, H&M and Estée Lauder.
As part of Barbie's Shero collection for International Women's Day 2021, she became the first Asian model to have a Barbie designed in her likeness. The collection aims to inspire girls across the world to strive for their dreams.
Li Ziqi, 31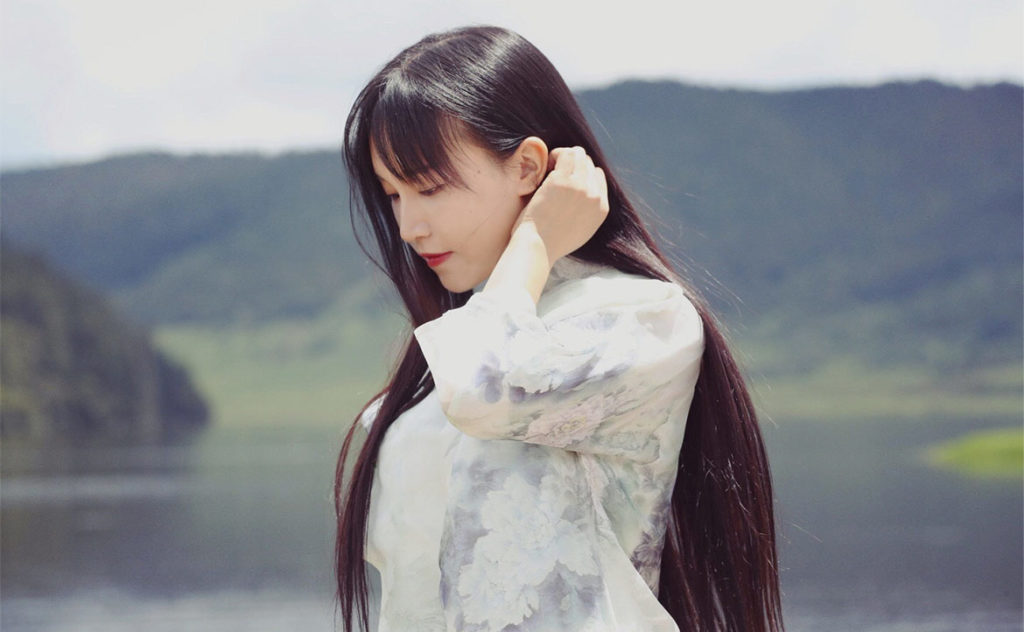 Li Ziqi is a video blogger, entrepreneur and influencer. She is known for creating videos related to life in the Chinese countryside, including specialities and handicraft skills from her hometown in Sichuan province.
In 2015, Li Ziqi began to create short-form videos about food and share them online. A video about Lanzhou Beef Noodle gained wide attention in 2016 and she won the Top Ten Food Culinary Awards on Weibo's Super Influential Festival the following year. Li Ziqi gradually gained viewership overseas and she won the Silver Creator Award on YouTube in 2018 and broke the Guinness World Record for the most subscriptions on a Chinese YouTube channel early this year with 14.1 million subscribers.
Li Ziqi was selected as one of the "Top Ten Women in 2019" by China Women's Daily and was praised by China Central Television for:
She has adopted a unique role in promoting an unknown side of China and Chinese culture in an apolitical way to an international audience, and her videos have been described as a form of 'soft power'.
"The true definition of an independent woman."

"I can't be the only one who wants a life like this. Staying away from all the negativity and living such a calm life is what I'm hoping for."

"This channel is stunning in every way. .. Thank You for sharing a life we can only dream of!"

Comments from YouTube users
Zhang Nan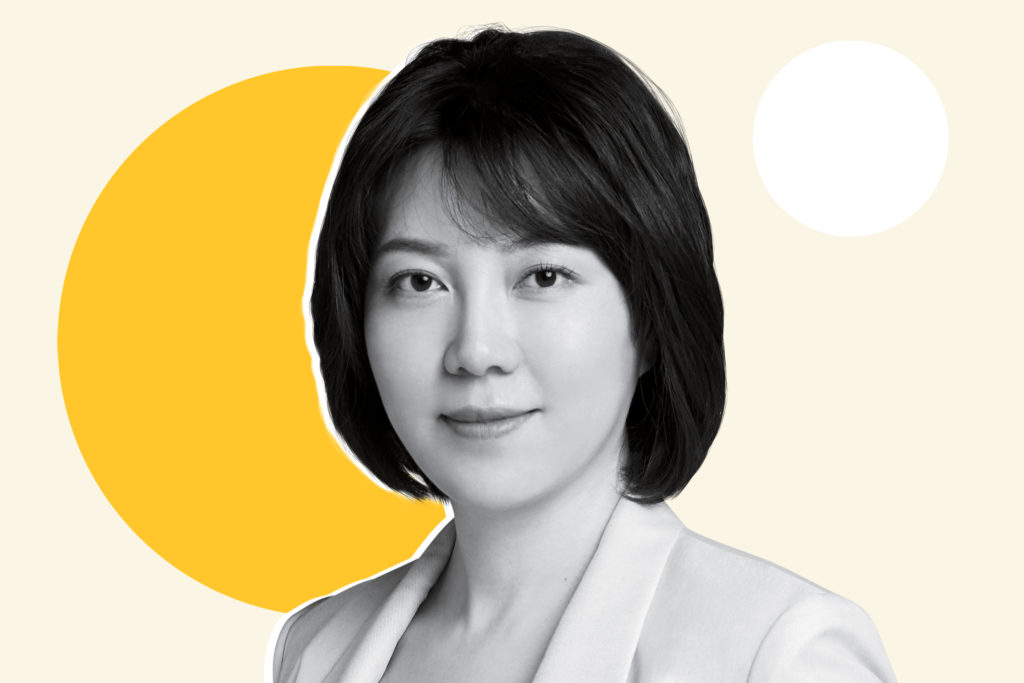 Zhang Nan, also known by her English name Kelly Zhang, was promoted from the CEO of Douyin to the CEO of its parent company ByteDance China in March 2020. This move gave her responsibility for Douyin, video app Xigua, news aggregation app Toutiao and other influential platforms. She is at the head of the most valuable unicorn in the world which developed viral short-video sensation TikTok.
After ByteDance acquired the photo-sharing app which was co-founded by Zhang Nan in 2014, she joined ByteDance and helped to develop Douyin. Between 2016 and August 2020, Douyin obtained more than 600 million daily active users under Zhang's direction. In December 2020, she took 45th position on Fortune's Most Powerful Women International List and was selected as a Forbes China Outstanding Businesswomen in February 2021.
"Zhang Nan has helped Douyin change from a short-form video platform to social commerce platform and a video search engine. Zhang Nan is a truly inspiring woman who has made a huge contribution to change Chinese netizens' lifestyle."

A netizen's comment
Li Xiaomeng, 24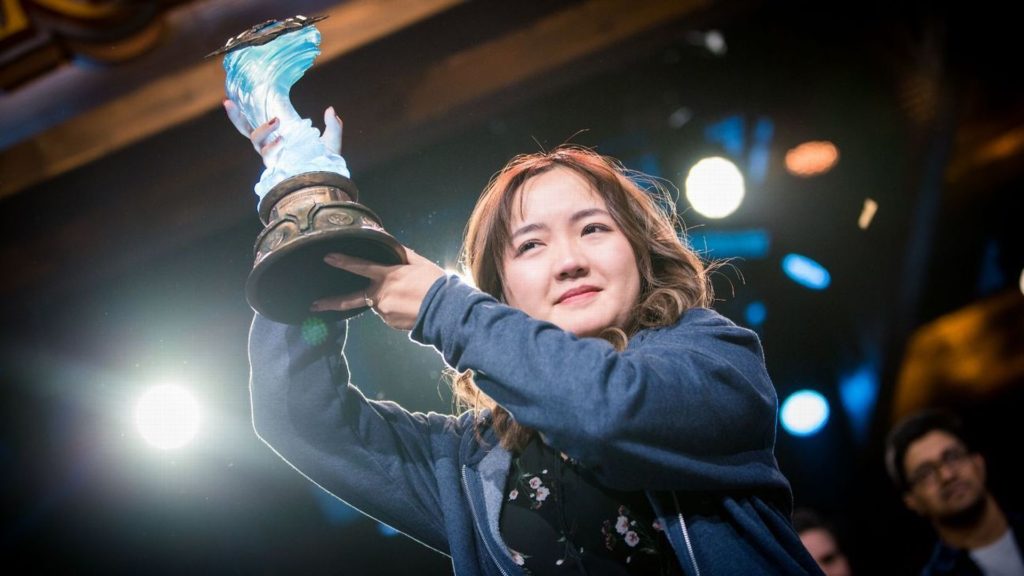 Li Xiaomeng, also known as Liooon, is a professional player of Hearthstone, an online strategic card game. She has broken records and challenged stereotypes in the predominantly male gaming industry.
In 2019, she became the first woman and participant from mainland China to win the Hearthstone Grandmasters Global Finals, taking a prize of $200,000. She was also the first women to take the first prize in a BlizzCon Esports tournament.
Following her win at the Hearthstone Global Finals, she shared her story of the discrimination that she had faced in the gaming industry:
Netizens expressed pride for online. One Weibo user commented that: "She proved to the world that a female gamer could also win a championship."
Howey Ou, 18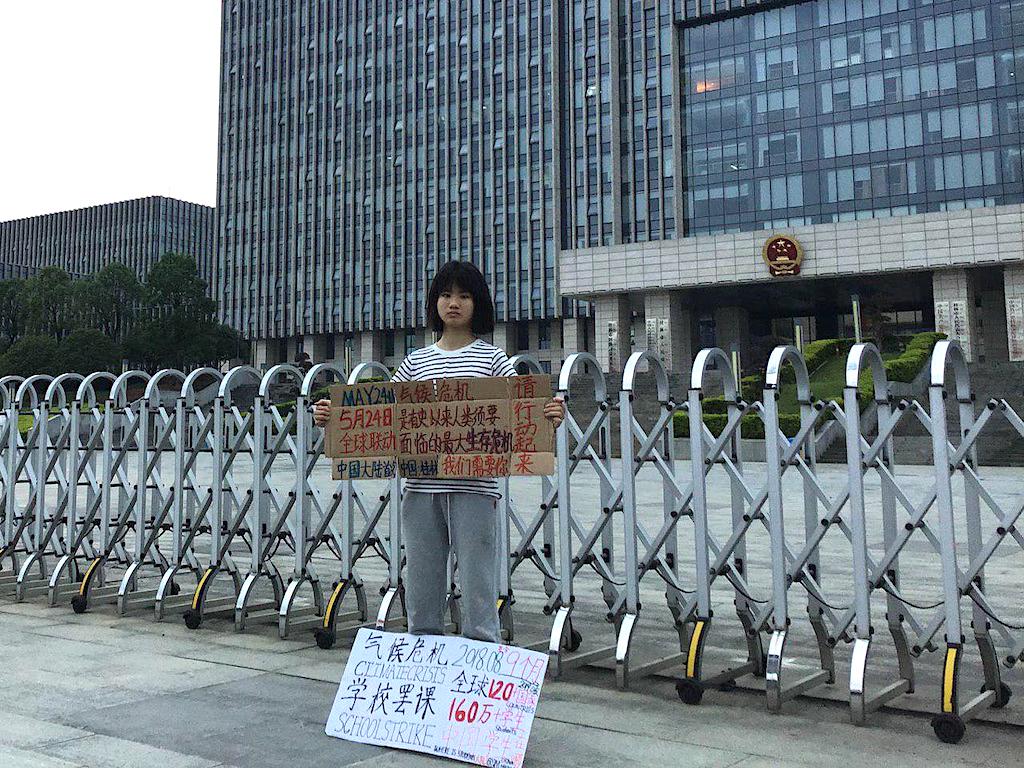 Howey Ou, now aged 18, launched China's first climate strike at the age of 16 when she held up banners outside the City Hall in Guilin, southern China. She is known as China's version of Greta Thunberg and has been described by her as a "true hero". She has been one of, if not the only, China-based participant in the worldwide school strike for climate movement, and has taken to the streets every Friday to demand action on climate change. She also bought trees with her savings and planted them around her home city as part of her "Plant for Survival" campaign.
Howey is not widely known in China but has gained support from climate groups across the world. Unlike other school strikers across the world, she faces censorship in her actions and has been forbidden from returning to school due to her activities and has had her WeChat account blocked.
She was planning to move to Berlin to study but that has been put on hold due to the pandemic.
Lang Ping, 60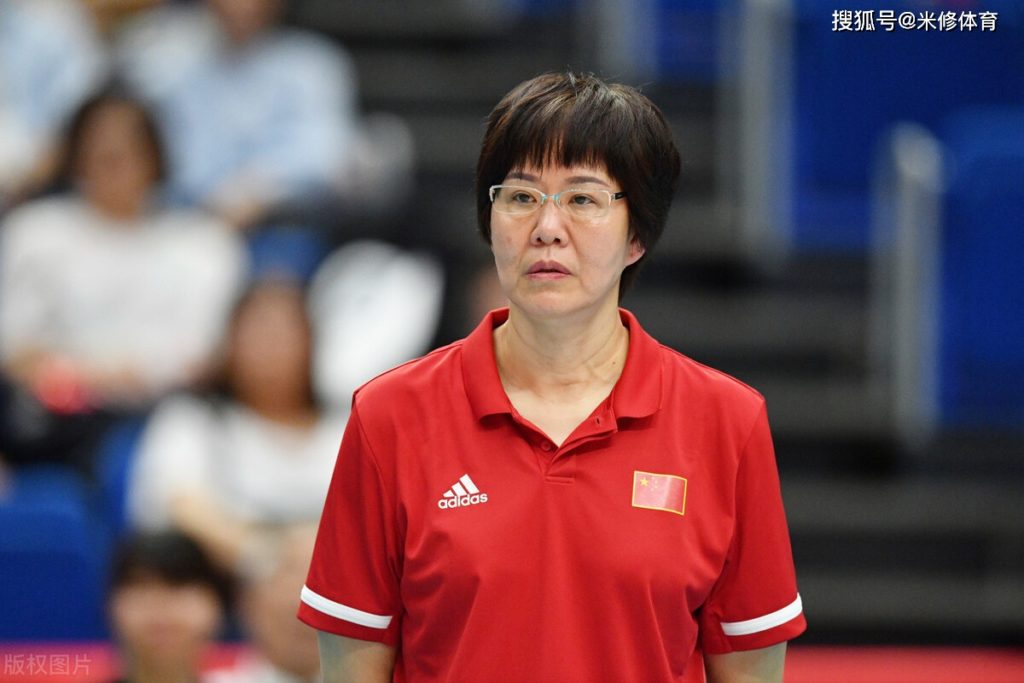 Nicknamed Iron Hammer, Lang Ping is a former Chinese women's volleyball player and Olympic champion. She is currently the head coach of the Chinese women's volleyball team, the dean of the Chinese Volleyball Academy, and the vice chairwoman of the Chinese Volleyball Association.
Lang was part of the volleyball team that won a gold medal in the 1984 Los Angeles Olympic Games and three consecutive World Championships. Due to her central role in the team, she became a cultural icon at a time when China was opening up and more actively participating in international sporting competitions.
"There isn't a best individual, only a best team."

Lang Ping's motto
As coach of the Chinese women's volleyball team, she led the team to win the Women's Volleyball World Cup in 2019 and a gold medal at the 2016 Rio Olympics. This meant that she became the first person to win a gold medal for volleyball at the Olympic Games as a player and coach. She has made a huge contribution to China's volleyball industry and continues to inspire a team which have Olympic hopes this year.
"Lang Ping is a leading figure in China's sports industry. We associate her name with China's booming sports prowess."

A netizen's comment
---
Read more: