After heated debates and controversy surrounding the making and release of Disney's 2020 live-action Mulan, it was met with mediocre reviews. Critics challenged Disney's adaptation citing a lack of understanding of China within the organisation. A combination of plot flaws, poor acting and cultural errors led to viewers being disappointed, including me. The excitement on Chinese social media running up to the release of Disney's version was quickly followed by the disappointment of what some called the "mishandling of the portrayal of Chinese culture".
In a reactionary approach, China announced its own adaptation Fight Mulan 《战斗吧木兰》, which is due to be released in October 2021. It will be interesting to see whether Fight Mulan receives the same hype online. Users have expressed their anticipation for the upcoming film, hoping it satisfies them in the way that Disney's adaptation didn't.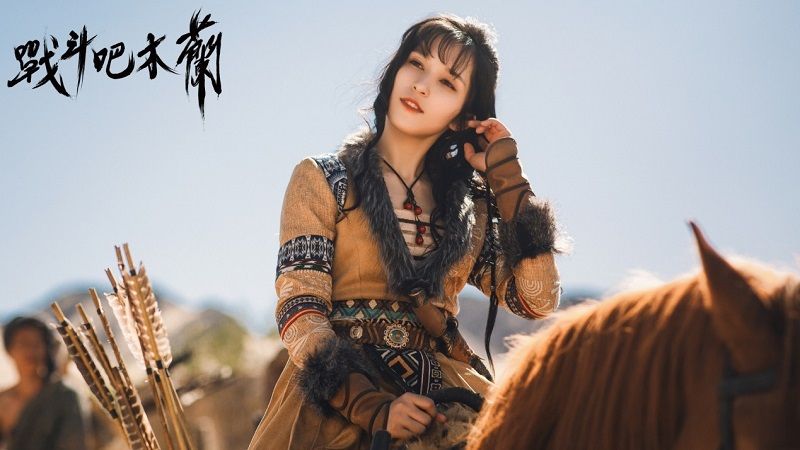 The legendary tale of Mulan
The story of Hua Mulan is a legend that has gripped Chinese society throughout history. Based on a girl who leaves her family and pretends to be a man to fight in the place of her old father, it is a tale of loyalty, heroism and immense courage. Historically taking on the form of plays and poems, it was only natural that Mulan's story was adapted to the big screen in the twentieth century.
Fight Mulan's synopsis seems to indicate that the storyline will focus mostly on the period after she is discovered to be a woman. This would show a side of the famous warrior that hasn't previously been depicted on film.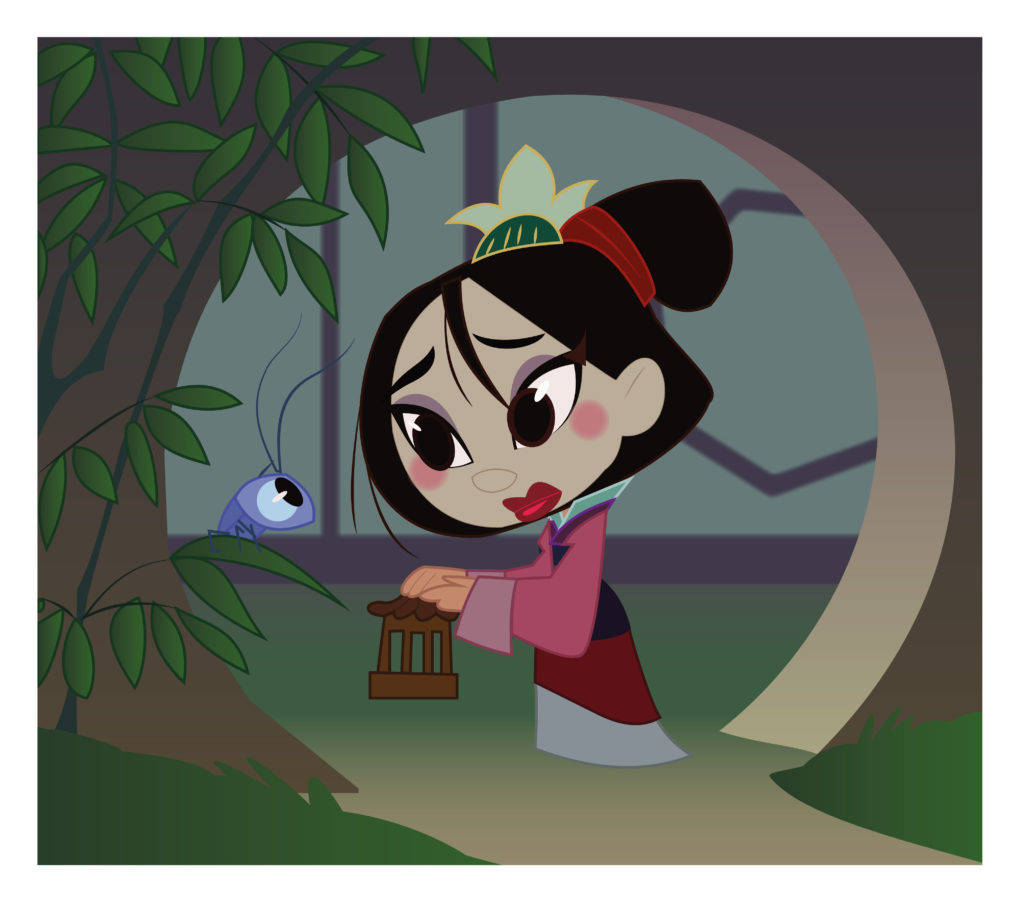 It is worth noting that China has adapted Mulan's story onto the big screens many times in the past. Over the last 100 years, there have been many (far better) film adaptations by production companies other than Disney. I've outlined a few that are worth a watch in the run-up to the latest retelling of this legend.
Hua Mulan Joins The Army 花木兰从军, 1927
After years of featuring in poems and plays, Mulan made her debut on the silver screen in a silent film. Although there was also another film of the same name released in 1928, no records can be found of either and they are regarded as 'lost films'. Hopefully, it will be rediscovered but, for now, I shall have to be content with switching the audio off the other adaptations and pretending…
Mulan Joins the Army 木兰从军, 1939
Mulan Joins the Army is the first adaptation of Mulan that is available to watch. At the time of production, China was at war and Mulan was utilised as a form of military propaganda and a way of boosting morale. Mulan Joins the Army includes military glory and, for the first time, a love story. Unlike earlier depictions, you get a sense that Mulan is not super effeminate and even comes across as tomboy-ish. However, as a viewer, we are told that this is okay because she's good at what she does. In addition, the film's black and white appearance has a vintage appeal.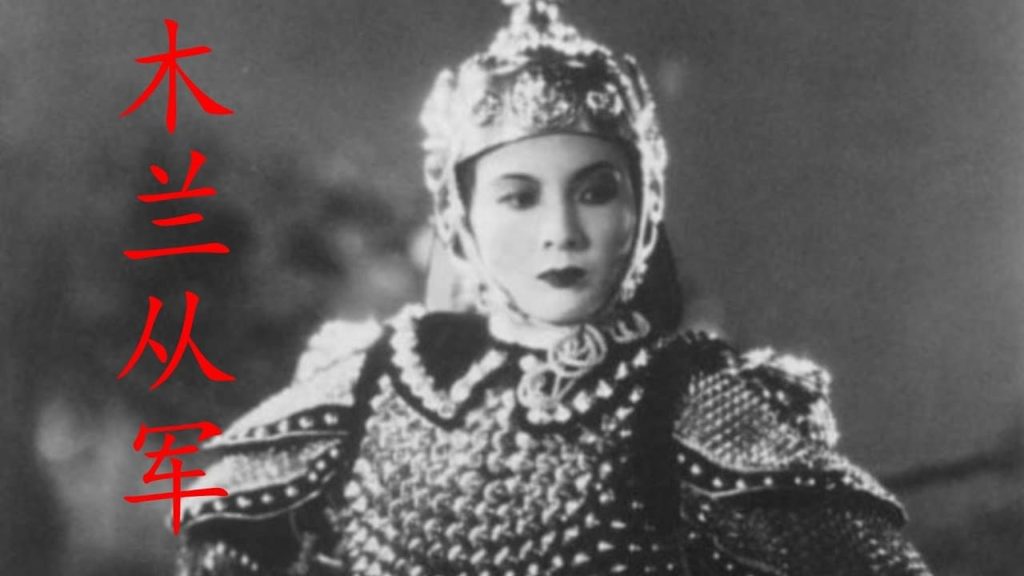 Lady General Hua Mu-Lan 花木蘭, 1964
Mulan got her very first musical makeover in Hong Kong by Chinese director Yueh Feng. In the style of Chinese opera, the detail and costume design make this depiction stand out. It is a refreshing and unique adaptation that transports you to a theatre or opera house, which is a treat right now for obvious reasons.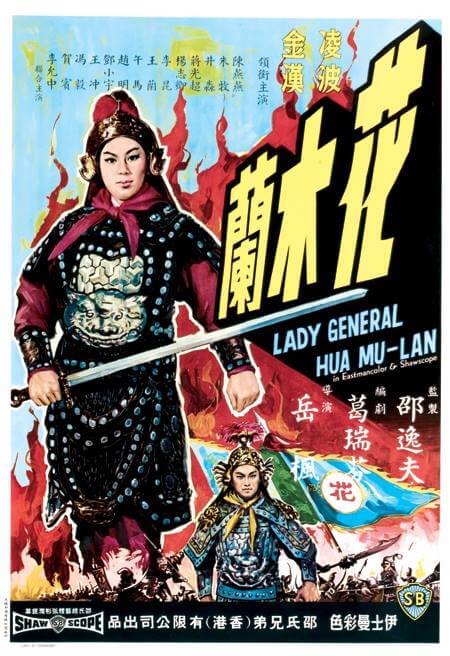 Mulan Rise of a Warrior 花木兰, 2009
A slightly delayed response to the release of the 1998 Disney adaptation, this version is not sugar-coated and is closer to the traditional myth than its predecessor. Set in Imperial China, the film is a lot grittier than any previous versions and displays different themes of collectivism. It is certainly not one for under thirteens or anyone that would feel disappointed in a scenario where Mulan doesn't get her happy ending.
The film focuses on Mulan serving the collective interest of China over her personal motivations. Promoting the theme of collectivism was used to remind viewers that acting in a way that benefits national interest, rather than individual ones, is far more important to society. Yet, the film provides more blockbuster action than previous versions and also contains very good performances from the cast.
Matchless Mulan 无双花木兰, 2020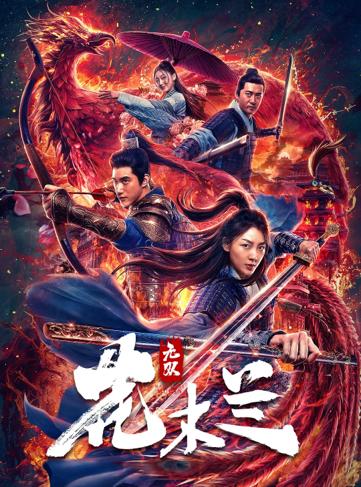 Disney was not the only production company to roll out a Mulan adaptation in 2020, however, Matchless Mulan does not have the same happy ending as its Disney twin. It carries on the theme in 2009's Mulan Rise of a Warrior of acting as a collective to save the country. Yet, this version has an even darker ending for Mulan as she and her fellow soldiers die saving China.
Prepare for more Mulan adaptations!
All these adaptations are worth watching, each with their own unique representation of the famous Mulan story. Although its 2020 version of Mulan was a flop, Disney is responsible for introducing Mulan to the rest of the world. While the 1998 version certainly has its flaws, for international and Chinese audiences alike it generates a warm nostalgia for Mulan's story with its funny and likeable characters and music. Thus, making it responsible for reaching a new generation of Hua Mulan admirers.
Although Hua Mulan's legend may take on different formats and tweaks, its core will always be important. The tale asks challenging questions which address concerns that will remain relevant to society. The thirst for it being retold again and again will never go away, so let's see what 2021's adaptation brings.
---
If you enjoyed this article and want to contribute a piece to Dao, please get in touch with the team at [email protected]
---
Read more of our latest opinion articles: