Fortune have unveiled their list of the top 50 most powerful women in business based outside of the US in 2020 which features eleven Chinese women. This includes female figures in the tech, banking and food and beverage industry among others (check out the ranking below).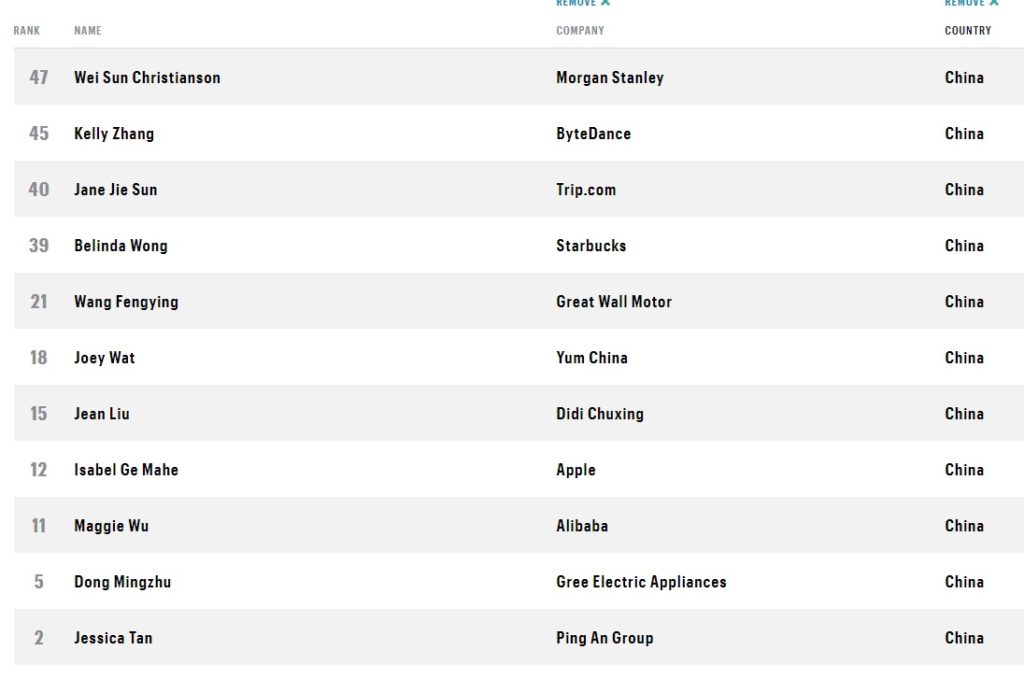 All of these women have played pivotal roles in shaping today's business world. For example, Jessica Tan of insurance company Ping An was instrumental in managing China's COVID-19 outbreak.
Zhang Nan, who ranked 45th, was promoted from CEO of Douyin to CEO of ByteDance China in March. The new role put her in charge of Douyin, news aggregator Toutiao and other Chinese platforms operated by ByteDance. She is one of the newcomers to Fortune's list.
Read more: Changing attitudes towards women's roles in China

Join our newsletter