Property prices in China have become some of the most expensive in the world, especially in major cities. Housing prices are more than 30,000 RMB ($4,600) per square metre in Shanghai. Meanwhile in upmarket districts of Beijing, a three-bedroom house costs on average of 6.7 million RMB ($1.02 million).
In 2018, the average price-to-income ratio for a house in one of China's big cities was a startling 34.9 years. This means that it would take nearly 35 years of an average salary to pay for a home! It is increasingly common to find that housing prices in the country's tier-one cities (e.g. Beijing, Shanghai, Guangzhou, Shenzhen), new tier-one (e.g. Hangzhou, Ningbo, Nanjing, Chengdu) and even some tier-two cities (e.g. Foshan, Lanzhou, Guiyang) are often strikingly 'out of proportion' with the incomes of residents who reside there.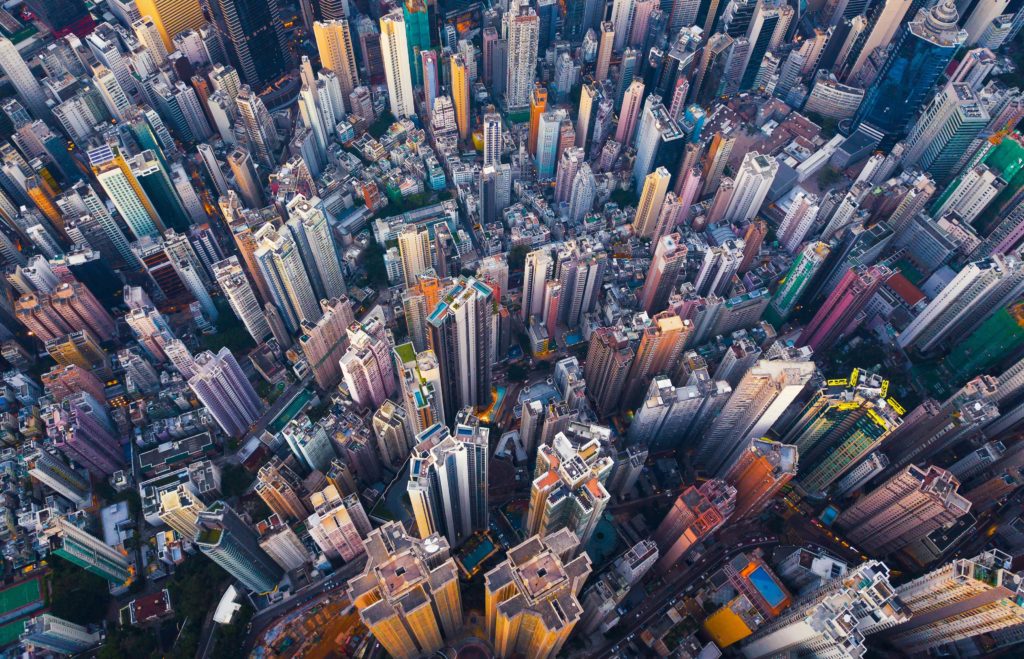 Thus, for many urban residents, renting a property is a more affordable option. Yet, with over 200 million people in China now renting, this might be the beginning of a sector that's going to explode in the coming years. By 2030, China's rental market is expected to quadruple in value to 4.2 trillion RMB ($588 billion) as the country braces for this economic sector to boom.
The rise in house prices has also had an effect on China's 'wedding trade' culture. That is, part of the wedding deal is a man must own a house before the couple starts a family. However, with more and more young couples being unable to afford to buy a house, 'long term renting' has become the only financially viable option for many.
Alternatively, some couples have been venturing further out to places such as Hegang (in the North-eastern Heilongjiang province which borders Russia) where house prices are significantly cheaper. Yet, the downside is that there are fewer job opportunities.
So WHO is buying second homes?
Under these circumstances, how is it even possible for residents to buy a second home?
Well, it is mainly an option for the financially mature generation, especially since second home buyers have been required to lay down a 60% down payment on any new residential property as of 2017. According to a survey carried out by Shell Research Institute in 2018, out of a total of 2,700 Chinese residents from across the country, 40% of those born in the post-80s generation (born between 1980 and 1990) were able to afford a second property.
In the last two decades, second home ownership by the emerging middle class has become a new, and increasingly common, phenomenon. This has been attributed, in part, to the growing 'mature buyer' housing market. With rapidly rising incomes and changing lifestyles, an additional home for leisure/recreation and investment purposes has been the driving force behind the rise of second home ownership.
The trend has also been an unintended consequence of socialist housing policies and institutions. These include the subsidised sale of public rental housing and associated partial property rights; the continued provision of subsidized housing by work units; the household registration system; and the lack of property tax.
A calm escape from the bustling cities
Let's take the example of the middle-aged, middle-class Beijing resident whom I lodged with during my studies. 'Auntie' bought her second property in the outskirts of Beijing in an area called Country Garden Guanting Lake. Located in Zhangjiakou City in Hebei Province, it is one of several 'Country Gardens' projects. Indeed, Country Gardens Holdings Company Limited is one of China's largest residential property developers having capitalised on the country's urbanisation.
For 'Auntie' the motivation behind buying a second property was mainly for leisure and to get away from the bustling city. Located nearby a lake, it was a place where her husband could fish and enjoy the fresh air. Despite costing roughly 15,752 RMB ($2439) per square meter, residents could appreciate the breathtaking scenery and mingle more easily with their neighbours, creating a sense of community.
Yet, what struck me most when visiting her second home was its architectural design. Constructed like a condominium, similar to a holiday resort, each house and apartment block was built to exactly the same specification. There was no variation between these tightly spaced houses which all mirrored a Western design, complete with stone brick columns and white picket fences.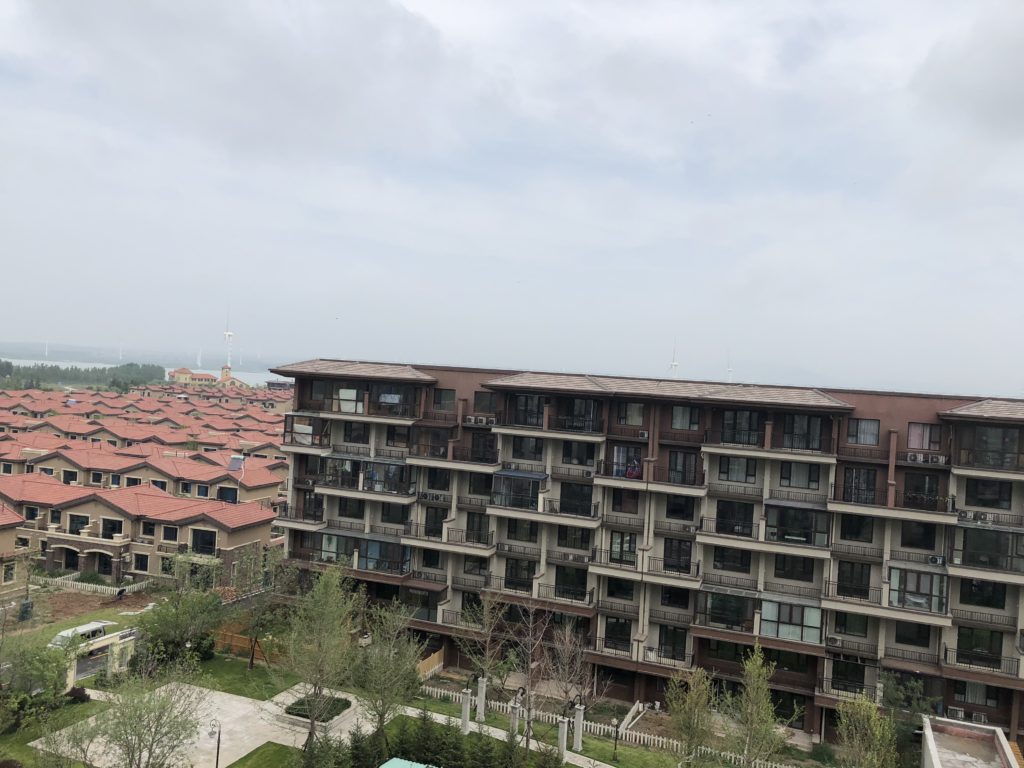 However, the collective grouping of the residences formed something of a village that was very different from the ordinary apartment condominiums in inner-city Beijing. With a modern and sleek outlook, these new residences were perfect for families and older residents looking to escape the noise and pollution of the city. These groups of houses were located in what urban residents would term the countryside. The peaceful and calm environment was the main attraction for 'Auntie' and her family to invest in it.
Of course, there are lots of different motivations and reasons why people choose to invest and relocate to a second home. However, it is important to note that not all property developers offer sustainable and financially sound opportunities for prospective buyers. Just recently, a well-known developer, Evergrande Venice, has faced growing scrutiny as it continues to fuel its growth through vast borrowing. This has raised fears among the government that cheap money will soon flood into an already highly leveraged sector.
Thus, it will be interesting to observe if there will be a noticeable increase in such property developers 'ambushing' countryside areas that are in close proximity to cities in the coming years. Indeed, not all developers will build condominium-like villas which meet the quality standards of the 'Country Gardens' project.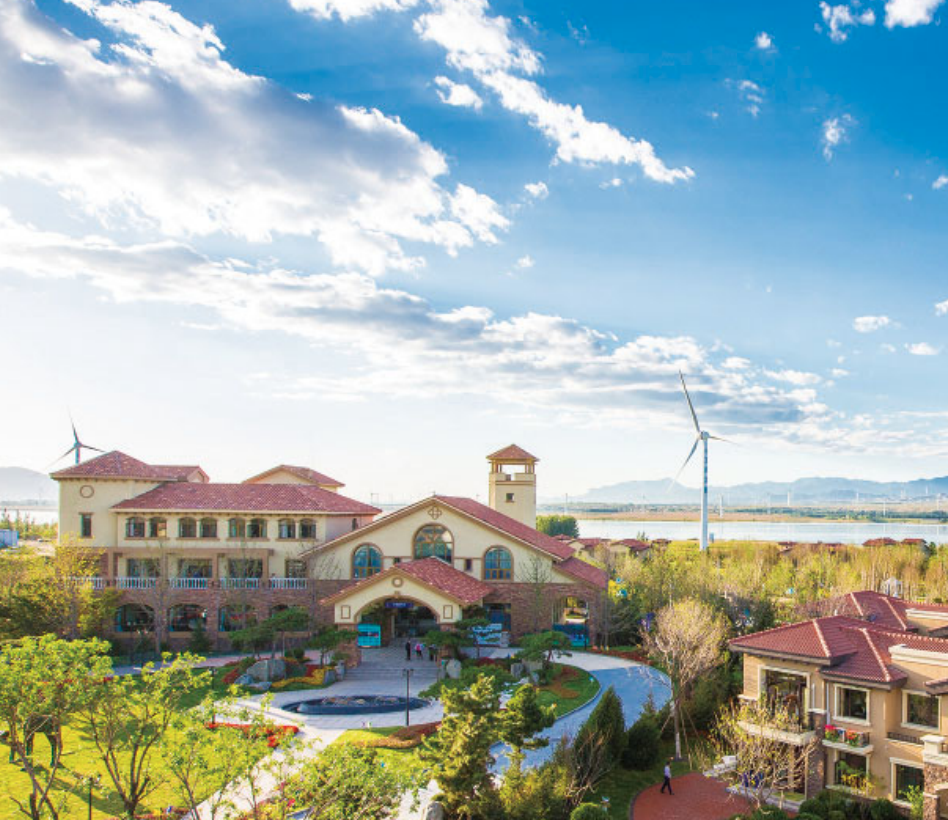 The future of second home buyers
Despite concerns about the COVID-19 pandemic and the state of the economy, residential construction is booming and prices have been rising in large cities such as Shenzhen. Analysts have speculated that this is because many Chinese are continuing to invest money in this sector as they believe it is incapable of crashing.
Indeed, worries about future inflationary pressures have caused buyers to advance their investment in purchasing second homes. Furthermore, some analysts predict that the decline of rental income due to COVID-19 may bring some rationality to property prices. This in turn may stimulate more people to invest their money in second or even third properties. Both of these factors could fuel a further rise of second home buyers.
Will China's second home styles come to Europe?
Overall, this is definitely a sector to watch in the coming years and perhaps an area that Western countries can learn from. China's Country Garden already made a foray into London in 2018. After Beijing's crackdown on capital flight sent sales at its Malaysian project tumbling, the company sought to purchase a residential site in Poplar, East London. The first set of properties are forecast to be completed this year.
Despite Beijing's efforts to intensify capital controls by clamping down on overseas 'shopping sprees' by property developers, London's property market still remains a popular choice. It may well be that we see development projects such as these in other European cities in the future.
---
If you enjoyed this article and want to contribute a piece to Dao, please get in touch with the team at [email protected]
---
Read more: