Drinking coffee has become an indispensable part of the daily life of students and white-collar workers with 38.6% drinking the beverage at least 3-5 times per week. As well as being a necessity to stay awake during their long working hours, coffee acts as a social symbol that represents a higher quality of life.
Since 1999 when Starbucks first entered China, the popularity of café chains with fresh ground coffee has rocketed. Indeed, China's raw coffee bean consumption increased by 2.5 times between 2012 and 2016. Although it still has a way to go to catch up with other major markets like the EU and the US, demand and year-on-year sales are growing rapidly.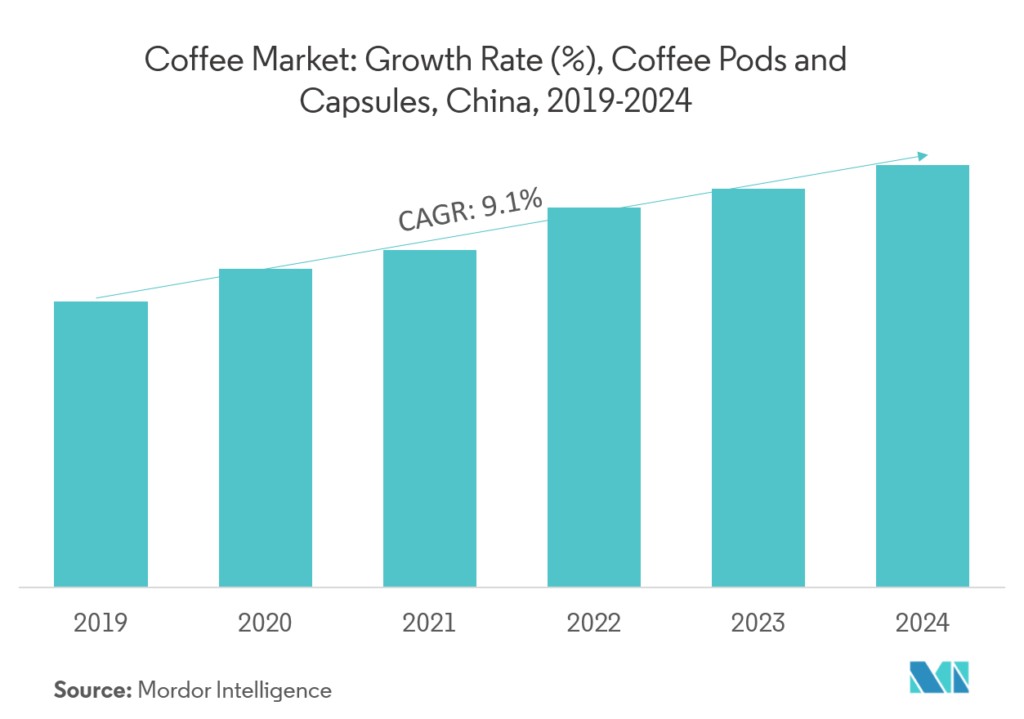 Millennial and Gen-Z consumers are, to varying degrees, 'native' coffee drinkers in much the same way that they are digital natives. A study in 2017 showed that consumers aged 20-30 represent almost 80% of the entire market for coffee consumption in China. The introduction of new coffee chains with seamless delivery services, such as Luckin Coffee, is even more popular among digital natives. The convenient service means you can download an app, order a coffee and receive it within 16 minutes on average.
Creative bubble tea campaigns
With the rise of bubble tea chains like Nayuki 奈雪的茶 and HEYTEA 喜茶, more and more consumers, especially millennials, are transforming China's tea culture. Most Chinese consumers know these brands for their edgy design and creative marketing campaigns. HEYTEA, for example, has collaborated with leading companies from a range of industries, including food, fashion, beauty and digital entertainment brands, to promote themselves to new audience segments.
Founded in Changsha, popular bubble tea chain Sexytea has almost come to be an icon of the city with consumers willing to queue for hours. Recently, it worked with Saturnbird, the 'Chinese Nespresso', to launch a limited-edition gift box with capsules of both milk tea and coffee. The gift package, which was limited to 8,888 copies, sold out in just one second on Alibaba Singles' Day. In fact, other tea brands, including HEYTEA and Nayuki, have also released coffee drinks in addition to their tea beverage line up.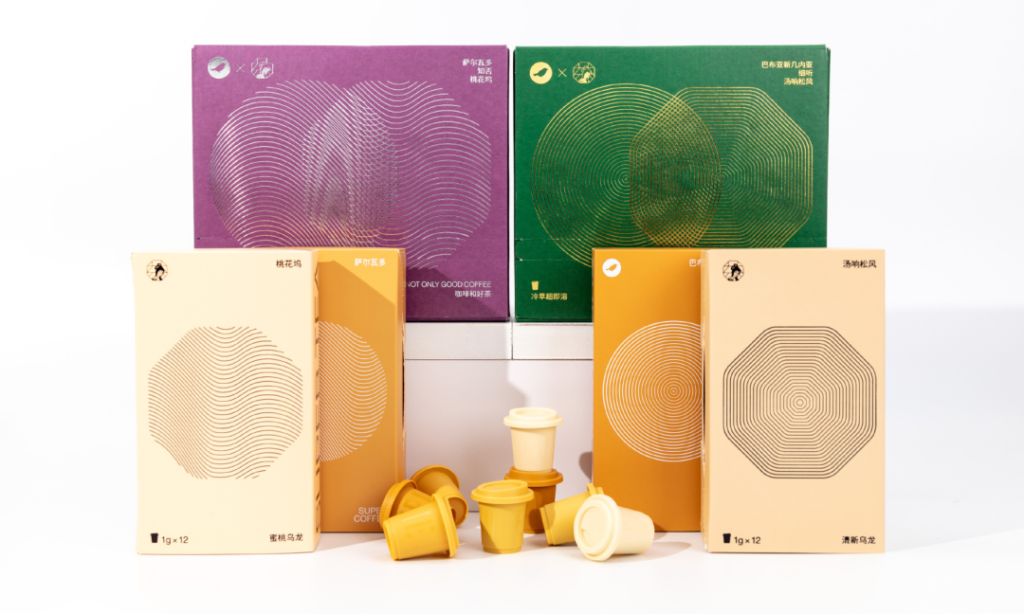 Bubble tea brands go after coffee
So are these bubble tea stores a threat to retail coffee chains?
In my opinion, probably not.
Most bubble tea chain's 'coffee' is made from existing tea drinks with added coffee. For true coffee fans, the drinks would certainly not constitute their top choice as they come loaded with sugar.
Recently, HEYTEA opened pop-up stores in several Chinese cities in partnership with Arabica Coffee. Their Ice Coffee Bobo (咖啡波波冰) combines brown sugar milk tea with pearls and Arabica's coffee. The pop-ups have attracted huge queues of consumers wanting to take a picture of the drink and post it on social media.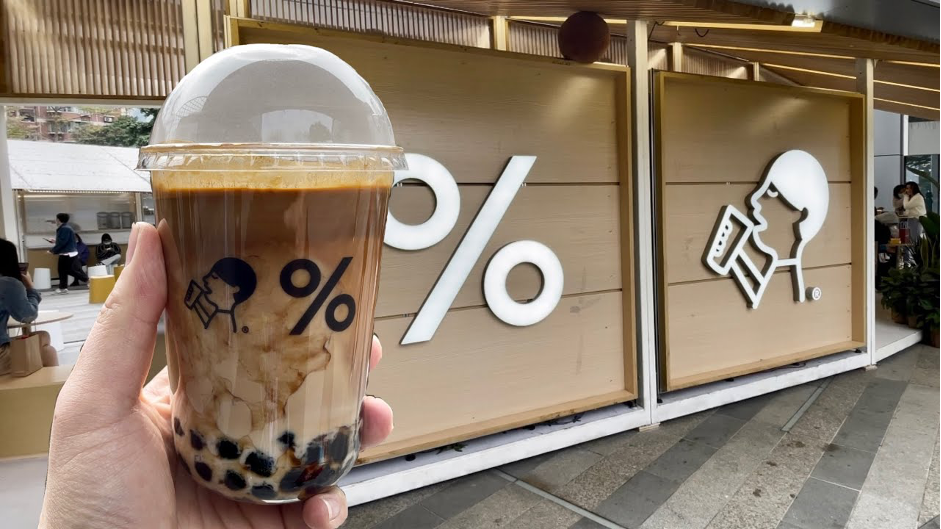 Posts related to the collaboration have been widespread on the microblogging platform Xiaohongshu. What matters about the collaboration is not the authenticity of the 'coffee' itself, but the stylish design of the store and the drink, and, thus, the selfie opportunities.
Clearly, the strategy is not to compete with other coffee chains, but to enrich the brand's current product lineup and reach more consumers. The creativeness of the collaboration, the look of the drink and, more importantly, the brand identity of HEYTEA itself are what fascinates consumers, regardless of their love for coffee.
Medicine and petrol coffee collabs
It's not only bubble tea chains that are going after coffee collaborations, a number of industries are creatively integrating the drink into their business. Tong Ren Tang 同仁堂, a Chinese medicine boutique, released a new coffee line up for the very first time a few months ago, including a Gou Ji Latte and Hawthorn Americano. While Traditional Chinese Medicine usually disproportionately attracts older people, the collaboration brought many younger consumers to the brand's stores.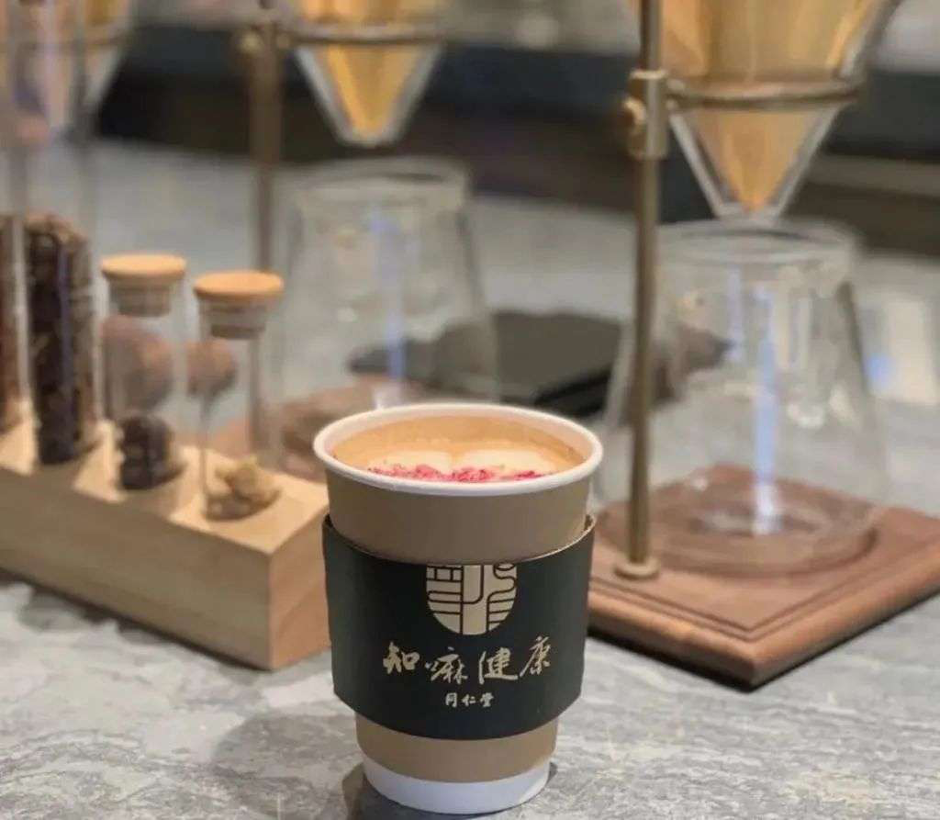 Moreover, Yijie Coffee, owned by Chinese oil and gas enterprise Sinopec, debuted in one of Sinopec's petrol stations in Beijing in December 2020. The brand cleverly integrated the two essentials for drivers in a creative way that links back to the original business. The coffee was categorised in a similar way to petrol quality ratings: #92 corresponded to hot selling beverages, #95 to fragrant coffee and #98 to classic coffee.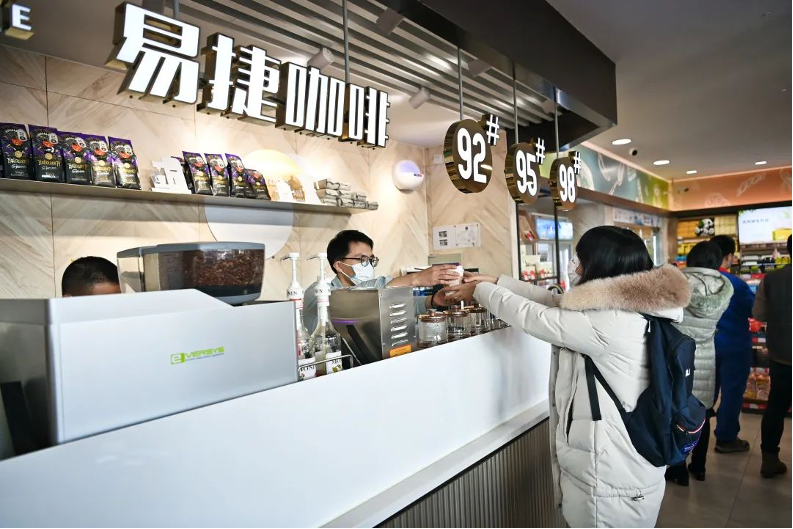 Creative collaborations are key
There is no doubt that the coffee market is growing in China, especially among young consumers. The creative campaigns by HEYTEA, Tong Ren Tang and Sinopec were not launched to directly grab a share of the coffee market, but in order to develop brand awareness while preserving their unique brand identity.
Creativity is key. No matter what industry your business falls into, products can be tied together, as in the case of coffee, in a way that adds positive value to your brand. Do you agree?
---
If you enjoyed this article and want to contribute a piece to Dao, please get in touch with the team at [email protected]
---
Read more: