Celebrities and influencers play an outsize role on Chinese social media and in marketing and are an essential part of brand marketing to reach consumers. Content Commerce Insider presents a monthly series focusing on who's been having the biggest impact and why it matters.
March 8 is International Women's Day, and the United States marks the full month of March as Women's History Month. In China, women in the film industry got a head start in making history in February, thanks to comedian Jia Ling's Hi, Mom (你好,李焕英), a breakout film that hit a number of milestones.
The surprise Spring Festival hit
Hi, Mom was the first female-directed film to win a coveted Spring Festival release slot. The first day of Chinese New Year (February 11 in 2021) is traditionally the busiest day for the Chinese box office and reserved for domestic tentpoles, with at least half a dozen big-budget movies debuting on the same day. With a touchingly humorous storyline that revolves around a woman who goes back in time to find a better husband for her deceased mother, Hi, Mom held its own against the competition.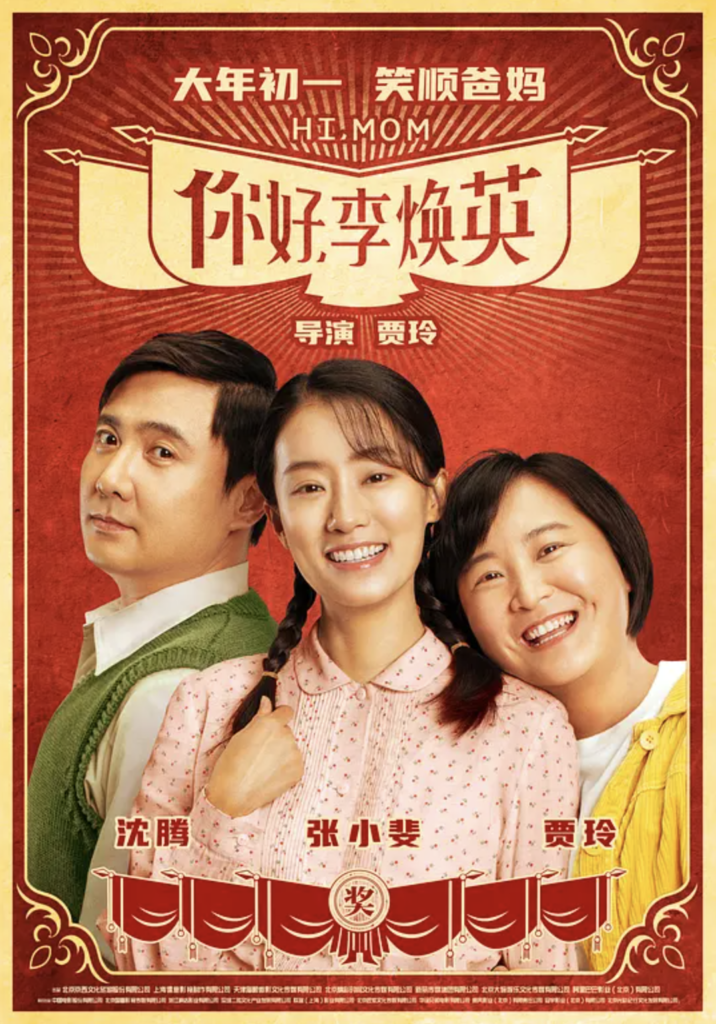 During the highly competitive Spring Festival holiday week, it came in second only to the long-anticipated comedy blockbuster Detective Chinatown 3 (唐人街探案 3), which was held over from a planned 2020 Spring Festival release due to the coronavirus pandemic. In the weeks following the holiday, positive word-of-mouth reviews and social media buzz have helped Hi, Mom to pull ahead and take the top spot as the biggest release of 2021 to date. It now ranks as the second-highest-grossing film of all time at the Chinese box office, with more than 100 million views in cinemas (only the fourth movie to surpass that figure).
Hi, Mom is also the first Spring Festival film to feature two women in the lead roles, along with a decidedly female-focused plot, both rarities on the big screen in China. While Jia Ling, who plays the time-travelling daughter, has long been a household name as a comedian, the breakout star of Hi, Mom was Zhang Xiaofei, the actress who plays the younger version of the title character. Her touching portrayal of a young woman in the early 1980s captivated and won over audiences, who have since taken to giving Zhang the nickname of "national mom".
Zhang Xiaofei's rise to fame
Zhang, 35, graduated from the Beijing Film Academy in the same class as "goddess of goods" Yang Mi, but her career has not followed the standard path to glamorous, A-list celebrity, with much of her career to date centred on the male-dominated genre of sketch comedy and supporting roles in film and on television. When Jia, a fellow sketch comedy performer, launched her own production company in 2016, Zhang was the first artist to sign on with her, and they have been working together since.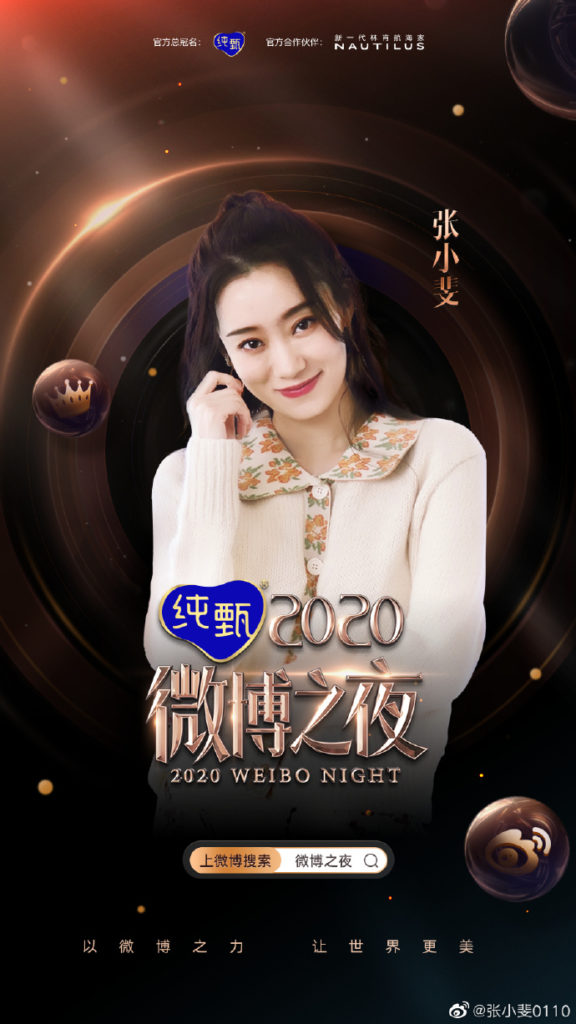 On February 28, Zhang won the best actress award at the 2020 Weibo Night Gala, where she performed the theme song from Hi, Mom clad in a Fendi gown and sporting a Bulgari Serpenti diamond ring. Netizens have charted the rapid overhaul of her wardrobe from Zara to Tory Burch to Max Mara to Prada, giving a social media boost to the brands she's been associated with. Zhang also appeared in a short brand film for Chevrolet that riffed on her role in Hi, Mom and went viral, drawing more than 8.5 million views on Weibo and 170 million impressions for the automaker's campaign on the platform.
But Zhang's sudden rise to the top tier of stardom has not been without controversy or speculation about her relationship with Jia. A recently founded Zhang Xiaofei fan club soon disbanded with an announcement that Zhang's management team had rebuffed its requests for support, a sign that Zhang may seek to opt out of China's sometimes rabid fan culture (which has brought about the downfall of other fast-rising celebrities), preferring to chart her own path to defining her image.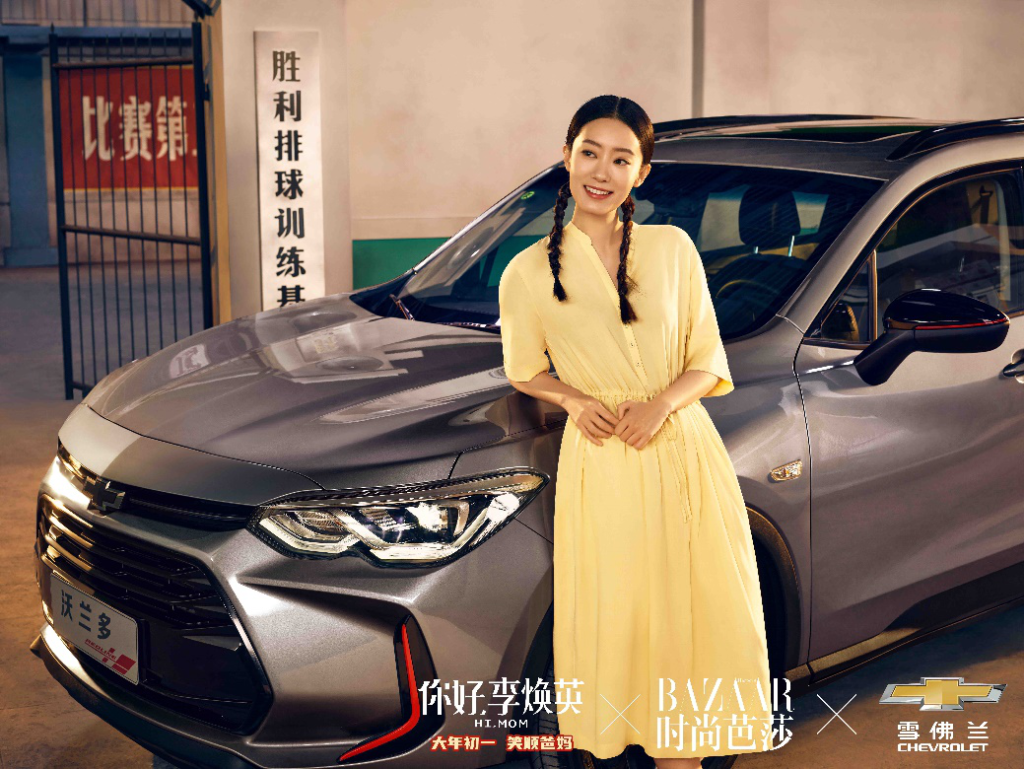 More diverse representation of women
That may be easier to do now than ever before. The success of Hi, Mom and Zhang's rise to stardom exemplify recent cultural trends in China that are fuelling a boom in female-focused content and the loosening of rigid stereotypes around female celebrities. Last year, shows such as Sisters Who Make Waves, Nothing But Thirty, and Rock & Roast showed that there is a huge audience for greater diversity in representations of female identity, and they are being followed by a slew of 'she-reality' shows and female-led dramas, with brands increasingly taking note of the new opportunities to reach the valuable female consumer demographic through these types of content and their unconventional stars.
---
Read more: