From brand ambassadors to virtual live streamers and virtual tour guides, digital human beings have become commonplace in China, not only in cyberspace but also in real life where their presence is growing.
Given that digitalised humans are at the core of China's Metaverse ambition and the broader digital transformation, Dao Insights was joined by Nicky Yu, co-founder of RM GROUP – the emerging Chinese technology company who gave birth to China's first hyper-realistic Meta human AYAYI – for a peek into the making of the hit virtual influencer and a deep dive into the country's virtual human being industry.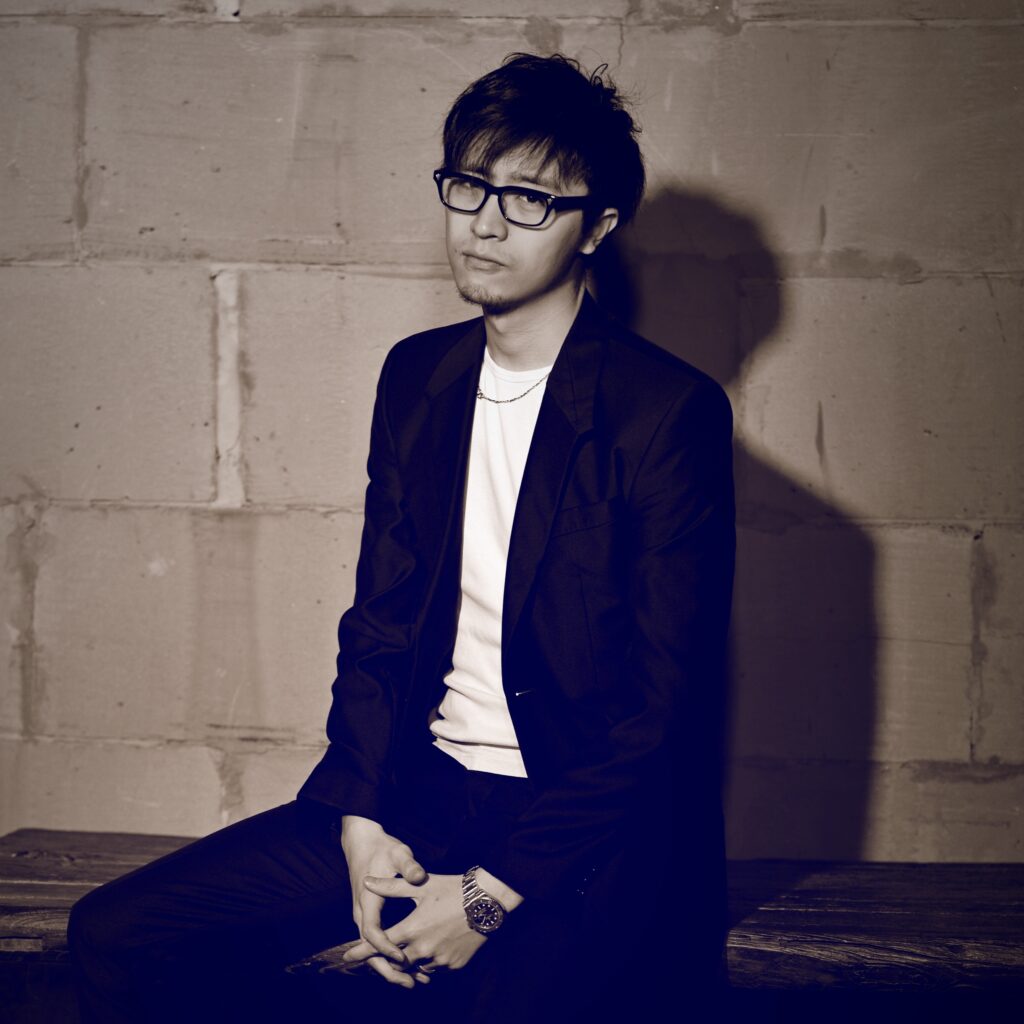 Nicky Yu (Yu Xiao) is the co-founder of RM GROUP. Yu also holds the position of Deputy Director at the Animation Special Committee of the Shanghai Radio, Film, and Television Production Industry Association, a member of the Shanghai Film Association and China Youth Entrepreneurs Association, and a senior fashion manager.
With many years of experience in film and television investment and production, Yu's film production has garnered an accumulated 360 million views at the box office and his animation works have drawn in more than 800 million views. In 2019, he successfully created the fashion IP ROBBi, setting foot in the field of hyper-realistic digital humans. In 2020, he proposed creating a digital human IP – AYAYI, China's first Meta human.
Could you please provide an overview of China's virtual being industry?
In general, there are two types of virtual human beings in China: IP (Intellectual Property) oriented, like AYAYI, and function-oriented, such as digital banking customer service staff members or virtual beings who can perform other tasks on a human's behalf.
While under the IP-oriented umbrella, there are anime-based characters like Luo Tianyi and hyper-realistic Meta humans, like AYAYI. Both rely on regular content production and continuous interaction with users to enhance the value of the IPs they represent and further achieves monetisation through "2B" or "2C" (or brand/consumer-facing business collaborations). But the commercial model of IP-oriented virtual beings is rather unstable. Just like not every movie can be a hit at the box office, so the former could be more difficult in this sense.
The value of the second type, which is more service-oriented, however, will be evaluated upon capabilities such as AIGC (Artificial Intelligence Generated Content) and their affordability of carrying out comprehensive digital services, whereas the appearance of the creation is less relevant.
Using AYAYI as an example, please can you introduce the production process of virtual beings?
The exact making process can vary from one to the other. Because we are the first ones to develop a Meta human being, our approach at the time was similar to the production of a movie. We started with a script outlining the character's persona and created a sketch based on those pre-set personalities and then modelled it.
Once we were satisfied with the modelling, we launched a market survey, collecting feedback from the general public to see if they think the appearance matches the persona we created. After that, we further polished and enriched the design of the character, which is more of a routine.
In terms of the production period, it differs too, depending on the expected quality of the creation. It could take a year or two to bring out a high-quality virtual human. With AYAYI, from initial design to finish it took us roughly half a year.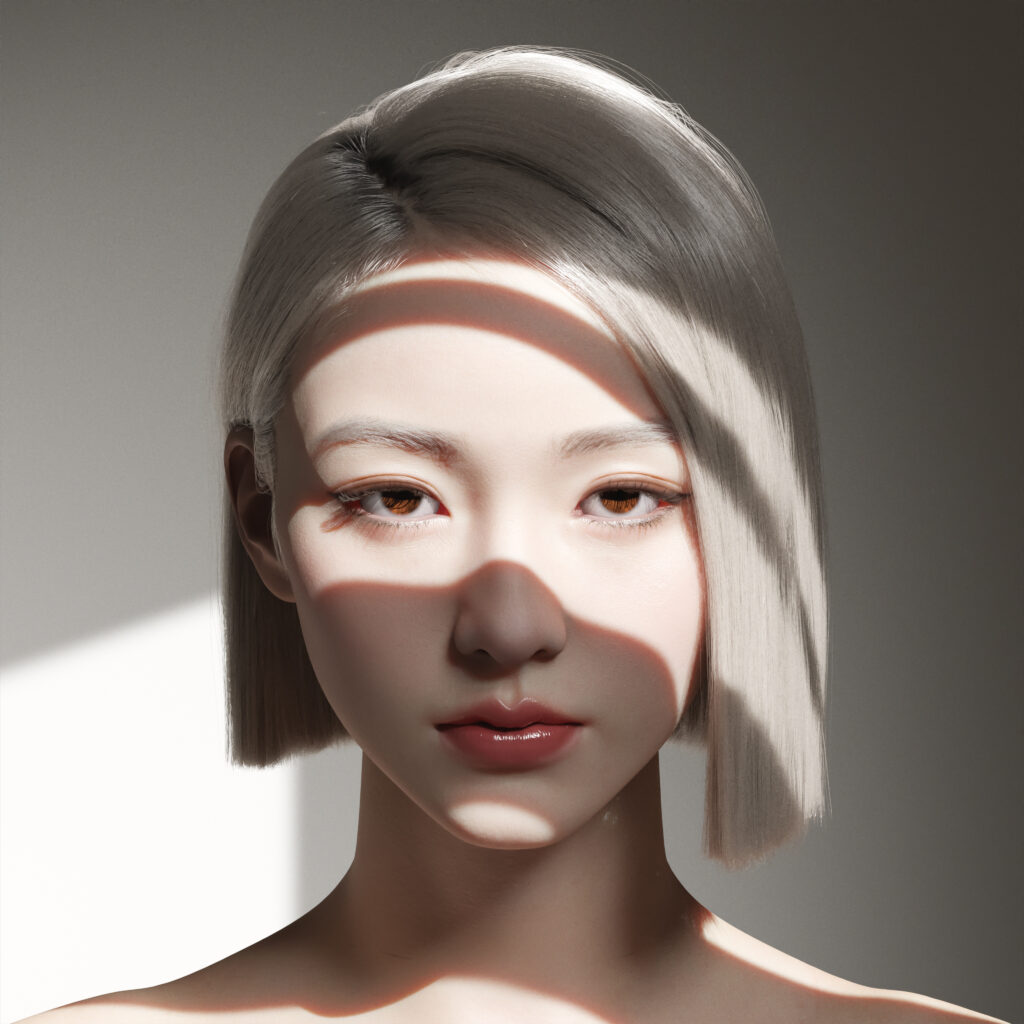 Although it's hard to say how much exactly it cost us to develop a Meta human like AYAYI, the cost of creating a virtual being in China at present ranges from a rough 10,000 RMB ($1,476) to a couple of million RMB, again depending on the standards one sets.
The Meta human 锘亚Noah, unlike AYAYI, is a co-created product by users. Could you please introduce the co-creation process, and how RM GROUP determined its final persona based on requirements from the audience?
We are a firm endorser of the concept of "idol". In the fallout of celebrity scandals at home in recent years, there has been a sense of disappointment and betrayal arising amongst the fan base. As a result, some fans have stopped following stars, which has become the status quo.
Whereas the image of virtual influencers is more controllable and they are always free from scandals. Therefore, they are a much safer option compared to their human counterparts. This brought out the idea of inviting users to co-create a virtual influencer and have them curate a digital idol that they can build an attachment towards. The project was in partnership with Tmall (Alibaba's e-commerce giant), and it was rather experimental.
We set up an online community and launched surveys, asking members to vote for what they wanted this idol to be, a singer, a dancer, or something else. This was beneficial in terms of emotional touch and maintaining a strong loyalty amongst fans because they partly gave birth to the character.
Meta human beings created by RM GROUP have been largely endorsed by people in China. Could you tell us how RM GROUP decides whether the appearance of a virtual being will be popular?
There's no set beauty standard. For us, we just try to make the look align with the characteristics we portrayed in words, or the so-called "our standards". It needs to be in line with the persona we imagined.
RM GROUP's virtual beings are also sought after by brands. Could you please introduce the procedure of brands collaborating with RM GROUP's digital humans?
In general, I think it's similar to cooperations between brands and celebrities. We consider if the collaboration is compatible with the personality of our Meta human. The only difference is we would bring out some co-created works with brand partners, such as NFTs (Non-Fungible Tokens) or digital collectible exhibitions.
That's to say, we offer not only the IP of a Meta human but also the execution of other Web3-related marketing strategies for partners. These are additions that celebrity endorsements may not be able to offer.
In terms of cost, depending on the complexity of features expected as well as contract period, it could range from hundreds of thousands of RMB to a few million RMB.
How do you think virtual beings can elaborate brands' influence on Chinese consumers?
Virtual human beings are just a fraction of the practice of digital marketing. The actual impact a digital human being can generate is not determined by the characters themselves. It is hard to attract consumers using those fictional figures on their own as the audience knows they are imaginative products, and there is a dedicated team of humans behind managing them.
It is, however, the story and content curated around the digital characters that bring real impact on brands and enables influence on their target audience. And that is down to brands' marketing goals and the way they want to tap into virtual influencers.
What do you think is the key that allows virtual beings to build a relationship with audiences emotionally?
Just like through a movie, the public may fall in love with a character but there needs to be some medium, through which it allows audience interaction, helping them to understand the personality of the virtual character and to feel as though it is 'a person'.
For example, if a digital human being can create music, which is powered by AI (Artificial Intelligence) and is liked by audiences, then people are more likely to endorse the virtual being because of the work. Here, AI-generated music is the medium where digital characters can communicate with the public and further establish a relationship with them.
Apart from the three virtual beings (AYAYI, 锘亚Noah and 鹿晓希LUCY), there are two new assets under RM GROUP's umbrella, which are RMLABS and MPDAO. Could you please introduce us to each of them and tell us how the new arms are going to facilitate RM GROUP's overall growth?
It all started when we were creating AYAYI and wanted to raise awareness of the concept of digital human beings and the ever-growing importance of digital assets. While the success of AYAYI has partly accomplished the goal, RMLABs is focused more on offline engagement, such as physical exhibitions and collaborations with digital artists and brands to help them explore more opportunities in the Web3 landscape, like curating a Metaverse gallery.
Nevertheless, RMLABs still acts as a marketing platform to provide education on digital assets and to promote digitalised content, be it artistic or commercial. MPDAO is like an online community for anyone interested in these new technologies and to meet like-minded friends. There are also periodical online classes for members to share information and discuss opinions.
What are your big trend predictions in China's digital human industry in the coming year?
My gut feeling is there will be fewer IP-oriented virtual human beings because it's getting more difficult to bring out a hit character, which leaves less space for speculation. Whereas we can expect more function/service-oriented virtual beings employed in more diverse business scenarios. For example, we've seen more domestic TV channels introduce virtual presenters, so such use cases would be more universal.
What are RM GROUP's plans of keeping its leading position amid those projections?
Having said that, I think more people at home have woken up to the importance of digital assets, and therefore, have been stepping up to pull off a transformation, as do we at RM. We are considering upgrading AYAYI's image. In future she could be more than just the face of an individual Meta human, maybe a brand symbol or she could be the symbol of a digital twin of a human being.
We would also like to level up these digital assets to allow the integration of the physical world, strengthening the connection between the virtual and real spheres. By leveraging those practices related to their day-to-day life, it would also enable us to educate the public on these new provisions with the assistance of AR, VR and AIGC. This is the 'virtual-real worlds' product model we have been building. By doing so, we want to turn AYAYI into an icon while also reimagining RM as more than just a virtual human developer.
To fully achieve the Metaverse ecosystem, what needs to be done to enhance the capabilities of a virtual human being?
The concept of Meta humans has only scratched the surface of digital human beings. With big data and algorithms increasingly employed to enable customised services, humans are being digitalised, which means digitality has always been part of our lives.
I believe a digital life will be a crucial component of virtual human beings in the future. When each of us has a digital twin who can understand us in cyberspace or a robotic likeness to conduct daily activities and socialise in the virtual realm, that's when we can say the era of digital humans and the Metaverse has come.