A shift from "Attention Economy" to "Creator Economy"
While the West now appears to have woken up to the rise of content creators and their importance in digital marketing, China is believed to have long been in the game with content-driven viral short video app Douyin (TikTok's Chinese sister) being the vanguard driving the country's Creator Economy. Thanks to the platform's push for "national creation", lower-tier and grassroot creators, whose work delivers true value for audiences but might never stand out in the "Attention Economy" (where the goal of a video is to grab the public's attention) are brought to the front of the stage.
The platform saw an additional 130 million newcomers join its digital community as a creator during the period between July 2019 and July 2020. Of the 1,090 creators who amassed over one million followers, 85% were from organic growth. This has shown the real impact ordinary creators can bring to China's digital landscape through "original, genuine and down-to-earth" content and of course the personalities of those individuals have also played a crucial part in the growth of this peer-to-peer ecosystem.
A cost-effective marketing tool
The synergy between the authentic creative assets and Douyin's large user base which surpassed 600 million monthly active users in 2020 has given birth to the "Douyin Challenge" initiative, a marketing practice that places lesser-known content creators at the centre of the campaign, and is an approach which is starting to see wider adoption amongst brand users on the platform.
The idea is simple and costs brands nothing, so a well-curated hashtag that could spur the public to take the challenge, therefore, encourages user-generated content (UGC) which could help expand campaign voices and increase brand exposure.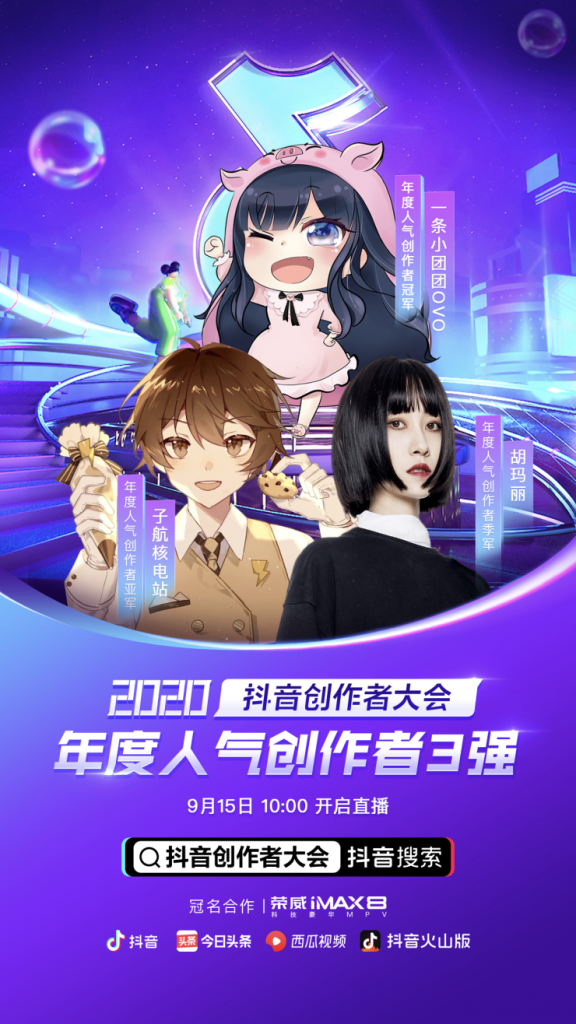 Such a "bottom-up" approach not only produces higher online engagement but also provides brands with alternatives to celebrity endorsement and collaborations with top-tier KOLs (with at least 10 million followers), which could cost up to 200,000 RMB ($29,541) per ad on Douyin. A similar rate was also recorded on China's biggest lifestyle-sharing platform Xiaohongshu and the expense is on top of an unguaranteed result.
Through the medium of hashtag challenges, it encourages participation from a wide spectrum of creators to produce content within their own niche. And fundamentally, it allows brands to better leverage the platform's creator ecosystem.
An example of a brand that aced it
One brand that is a master at this approach is the Chinese ice cream and tea chain Mixue Bingcheng. The brand became a viral sensation following a series of challenge campaigns in 2021, inviting Internet users to recreate the brand's theme song, which was released in 2019 but didn't enjoy too much public attention until it became the heart of the campaign. Under the tagline "Mixue Bingcheng Theme Song", the campaign started with the brand encouraging netizens to post videos of themselves singing along to the song.
The 90-second-ish piece soon became an instant hit. While its simple lyrics and catchy tune drew in public imitation, music lovers were rushing to tap into the sensation by adapting the original song into an electronic remix, rap, and Peking Opera, while language enthusiasts translated the lyrics into languages from English to Japanese and Russian.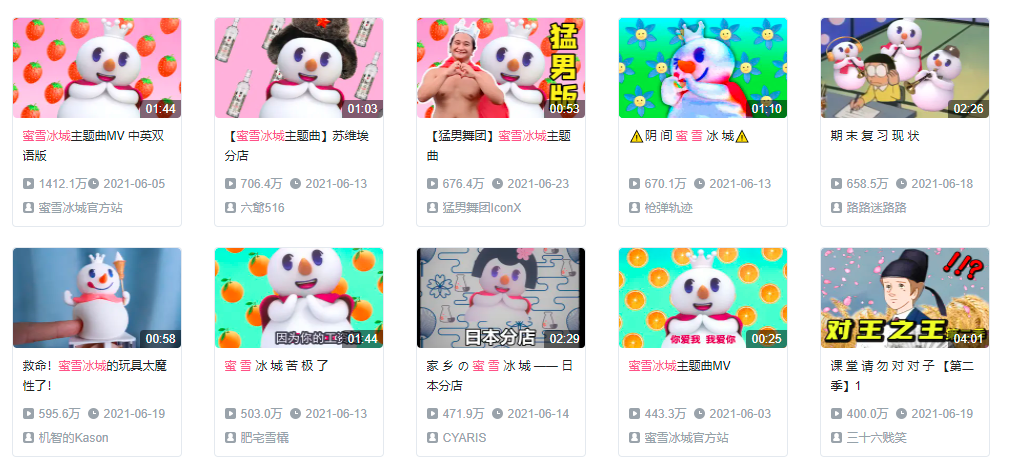 As the melody took the online space by storm, garnering accumulated views of 1.58 billion on Douyin within a month and another tens of millions of views on other video-sharing platforms such as Bilibili and Kuaishou, a derivative challenge soon arrived "Mixue Bingcheng's Onosecond", where consumers can get a free drink if they go to sing the song at a local storefront. As a result, the brand saw broadcasters and musicians, mostly the middle-and-lower-level content creators, perform at local outlets to leverage the song's phenomenon and gain more virtual traffic. While their presence on-site and output online furthered the momentum.
With China's Creator Economy coming to its maturity, the digital stage is not exclusive to big-name influencers anymore. Instead, it has become a space for anyone who has the talent to shine in their own way. The increased diversity brings more options for market players who want to capitalise on talent for their digital campaigns, and it pushes them to explore new ways of engaging with the audience, who are looking for more involvement in brands' activities and interaction with genuine creators.