One of China's Internet giants Baidu is set to unveil the advent of an era where "every human being will be able to possess a virtual counterpart", in other words, "mass production" of virtual beings, at the upcoming Baidu World Conference on 21 July, according to its announcement on China's biggest microblogging site Weibo.
The advancement to come is thanks to the breakthrough in Baidu's artificial intelligence algorithm, which will cut down the production cycle of digital humans from several months to a couple of hours. There will be a significant reduction in costs too, from a million-Yuan investment to just tens of thousands of RMB, as told by Yuan Foyu, Corporate Vice President of Baidu at the pre-communication press conference on 6 July.
It is understood that the conference will take place in China's first metaverse platform Xi Rang, which is also an invention of Baidu. The AI-focused tech forum which was curated in collaboration with the Chinese state media CCTV will also showcase the application of AI in industries such as manufacturing, intelligent cloud services, self-driving and astronomy.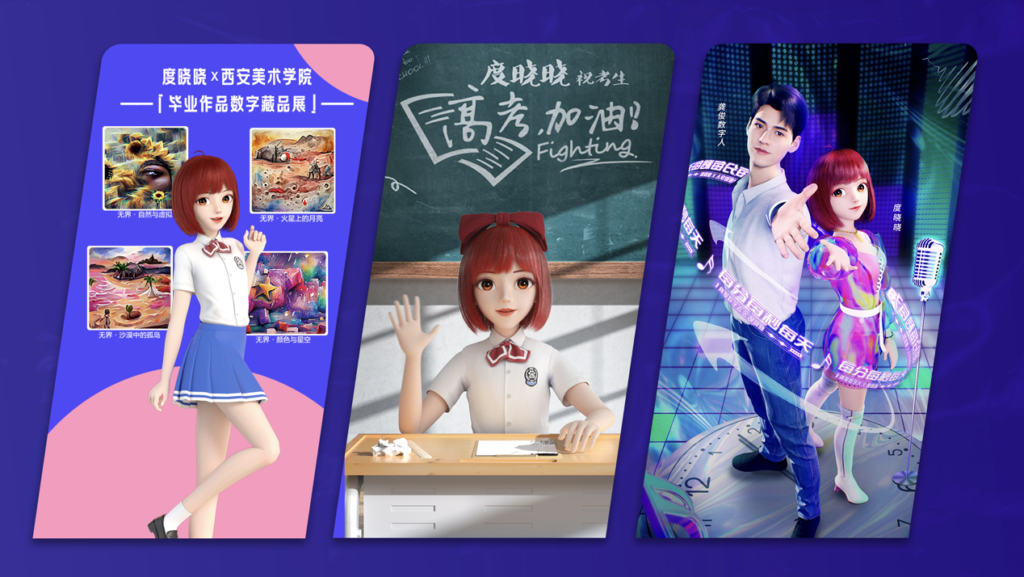 Also, to be unveiled are the latest innovations by Baidu-Wenxin, the world's first knowledge-enhanced 100-billion-scale pretrained language model and the largest Chinese-language monolithic model with 260 billion parameters, which is a core technology that enables Baidu's AI revolution. Additionally, two of Baidu's digital assistants Du Xiaoxiao and Xi Jiajia are also set to attend the conference, presenting their skills in AIGC (AI generated content) such as live paintings.
This has once again aligned with China's metaverse ambition, where virtual human beings are one of the drivers and is expected to reach an estimated value of 12 billion RMB ($1.79 billion) by the end of 2022. It is also believed to increase the growth of relevant markets to reach approximately 187 billion RMB ($27.86 billion) as per the industry research institution iiMedia.
Join our newsletter