Balabala, a leading children's clothing brand in China, has revealed the first virtual child influencer, who will also act as its brand ambassador. Named Gu Yu, the virtual human debut on 20 April, which also marks the sixth Chinese solar term and the last one of Spring – Gu Yu (grain rain), a period when "rain brings up the growth of grains". The official narrative gives a nod to the guochao trend but also reflects Balabala's brand value, which is "to be the brand who understands growth the best".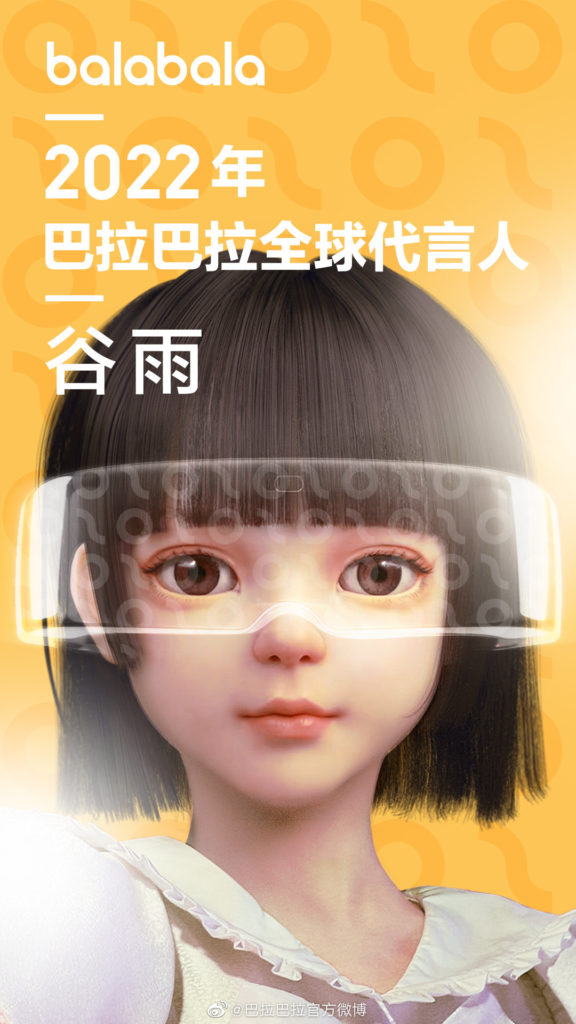 It is understood that Gu Yu will also function as an independent kid's fashion blogger in addition to her role as a virtual idol, which is part of Balabala's approach to personifying the digital character, therefore, breaking the boundary between reality and the digital world. By doing so, it also allows the brand to cultivate a closer relationship with its target audience through this humanised character, thus, providing added value.
Meanwhile, the move has naturally shown the brand's ambition to foray into the buzz of the metaverse. While a digital brand ambassador will be its focus this year, the brand is reported to march into the battlefield of NFT-powered digital collectibles, virtual try-on, and alike which are all closely linked to the metaverse. Such efforts are "in response to demands from tech-savvy young families and also to provide an innovative digital experience for young consumers", explains Balabala.  
With these visions planned, Balabala is set to strengthen the brand's leading market position with the next step of having its high-end sub-brand Balabala Premium go public, according to its parent Semir on 19 April. The public funding is believed to fuel "the integration of online and offline as well as speed up the digitalisation" for Balabala. In the meantime, Semir stands to gain a bigger share of China's childrenswear market through the upgrade of its revenue backbone.   
Join our newsletter