Xiaohongshu, China's popular lifestyle-sharing platform, has launched its own digital collection platform named STEP INTO R-SPACE, jumping on the NFT bandwagon. The term digital collectible has been widely adopted in China as an alternative reference to NFT (non-fungible token) products, amid the Chinese government's crackdown on this cryptographic technology, showing a desire beyond the wishes of the government.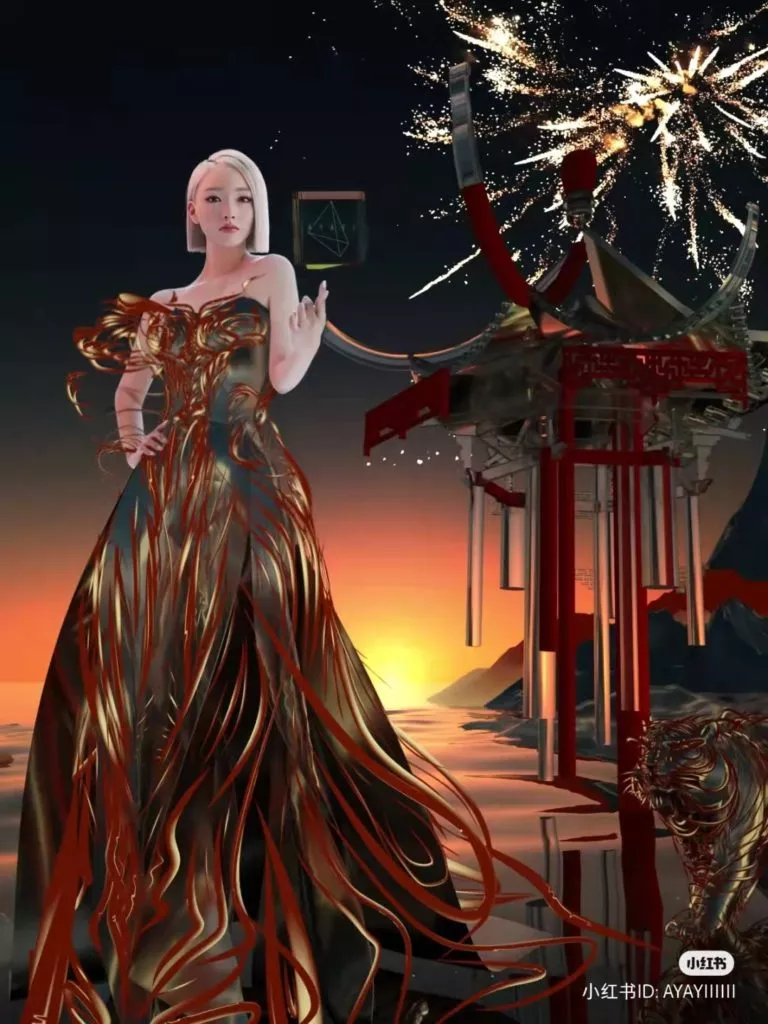 As a result, China's two tech giants, Alibaba and Tencent, rebranded their NFT offerings as "digital collectibles" last year to avoid regulatory scrutiny. While NFT is a unit of data stored on a digital ledger, known as a blockchain, and traded mainly with cryptocurrency a digital collectible is a digital certificate on the blockchain, and purchases are still made in traditional Chinese currency RMB. With the birth of the new name, many companies in China have been able to rush into the global NFT race, with the important distinction as to how it is transacted allowing Chinese companies to enter into this explosive new market.
A number of digital collectibles have already been made available on Xiaohongshu's R-SPACE, with most offerings already sold out, immediately proving this business decision. Along with the launch of the platform, Xiaohongshu also released an upcoming virtual event entitled "Metaverse Temple Fair", dedicated to the Chinese New Year, leveraging both the hype of Metaverse and the most important festival in the Chinese calendar.
The digital event, which will be live from 27 January to 8 February, is set to splash additional buzz through its partnership with Ayayi, China's first meta-human virtual influencer whose debut on Xiaohongshu last May drew millions of views. The presence and potential opportunity to interact with this beloved virtual being would make the futuristic celebration more playful and, therefore, more appealing to those tech-savvy young Chinese. Virtual influencers are another hot topic and rising field within China, by blending both together Xiaohongshu will be able to leverage two exciting markets.
In fact, Xiaohongshu has started its layout in digital collectibles as early as November 2021, with its owned studio space called Re Zhong Zi, which is dedicated to developing the digital collection platform. The move was ahead of Bilibili, China's Youtube equivalent, who launched its own digital collectibles earlier in January, showing a growing competition in this field in China.
The latest installation is also expected to drive user growth on this platform, with digital collectibles only accessible through its mobile app. On the other hand, extra cautions have been taken by Xiaohongshu, acknowledging users that any speculation of its digital collectibles would be forbidden and advising users to make purchases only through official channels. This safeguards Xiaohongshu itself, staying clear of the practice that is banned by the authority while showing the launch of the platform is in compliance with the government's rules.
So far, major Chinese tech companies, including Ant Group (the financial affiliation of Alibaba), Tencent, JD.com, Baidu (China's answer to Google), NetEase, and Bilibili have already landed on the NFT-powered realm, thanks to the rebranded name. The race is expected to draw in more players in China to join, with the growing interest shown in the public in these digital offerings. With China's firm stance on going crypto-less, it remains to be seen if the digital collection, which is still based on real currency, could continue to be a pathway for companies in China to leverage the digital hype.
Read more:
Join our newsletter