Chinese consumers' palates are being reshaped in the wake of a series of food safety scandals, resulting in rising culinary concern and a shift from processed food to natural alternatives, which has subsequently raised the profile of plant-based food. This is coupled with growing consumer awareness over health and sustainability, in particular, amongst the savvy demographics of Gen Z and Millennials, which has deepened in light of the pandemic, speeding up the adoption of plant-based nutriments in the country.
A study by the American chemicals company DuPont in 2020 suggests China is one of the fastest-growing markets for plant-based proteins and the country's vegan food market is projected to grow to $12 billion by 2023 from just under $10 billion in 2018, according to Euromonitor International. Dao Insights spoke to Kamil Gajewski, Head of Business Development at JOOMA 美仁– a brand striving to pivot the change in the lucrative territory.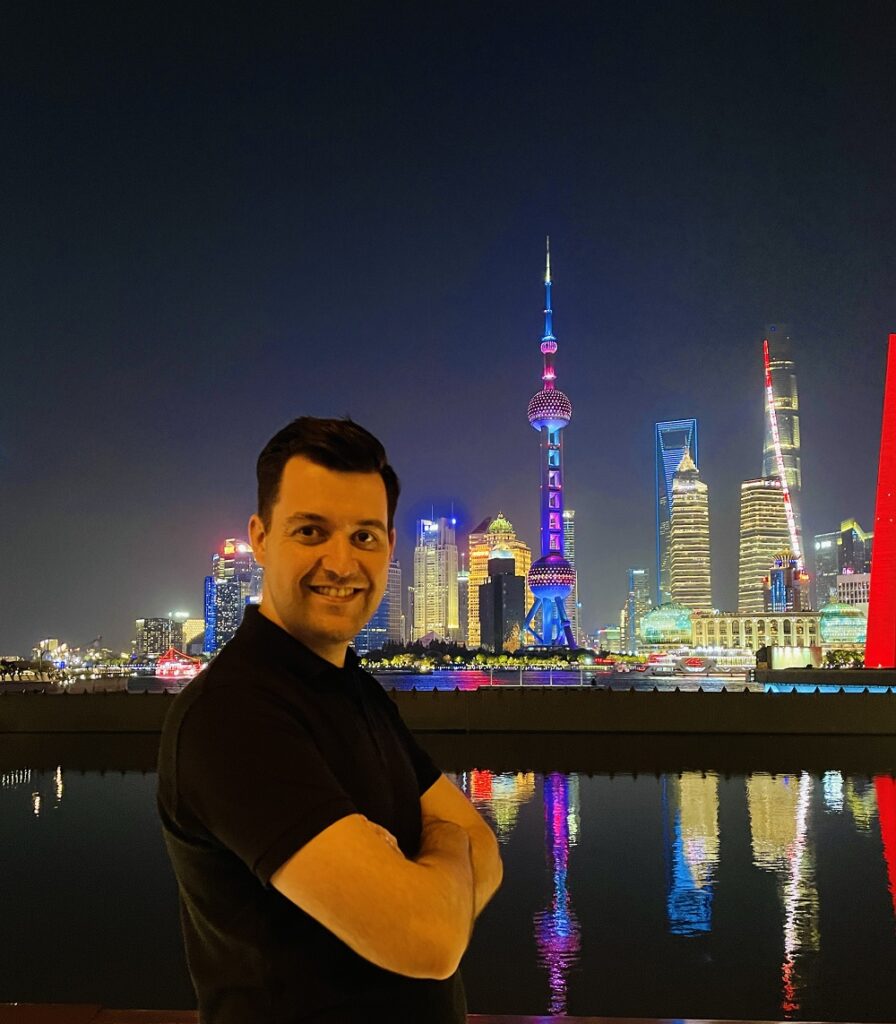 Kamil Gajewski is a German-Polish citizen and holds an MBA from WHU Otto-Beisheim School of Management and an M.Sc. in Food Technology from Anhalt University of Applied Sciences. With passion and dedication, he has held different senior roles within the Food & Beverage industry in Europe and Asia for more than 13 years.
Kamil has been awarded several accolades, specialises in Lean Six Sigma (Green Belt), and has a proven track record of Business Optimisation and Development, Entrepreneurship as well as Innovation Management. His biggest passion is coffee and food and is deeply interested in the start-up environment with a focus on healthy and delicious cuisine.
Could you provide a brief introduction of JOOMA and some highlights of its journey in China so far?
JOOMA is a plant-based food brand embracing an active, healthy lifestyle philosophy and is dedicated to developing and producing innovative, high-end and sustainable products that combine high nutritional value with great taste.
The Chinese market for plant-based products was nascent when JOOMA was founded in 2019. JOOMA recognised the shift to plant-based nutrition early and was the first in China to set up a modern, fully plant-based dedicated factory in China. The proprietary technology was developed in Germany by the parent company with the support of the Fraunhofer Institute, a globally renowned scientific research institution.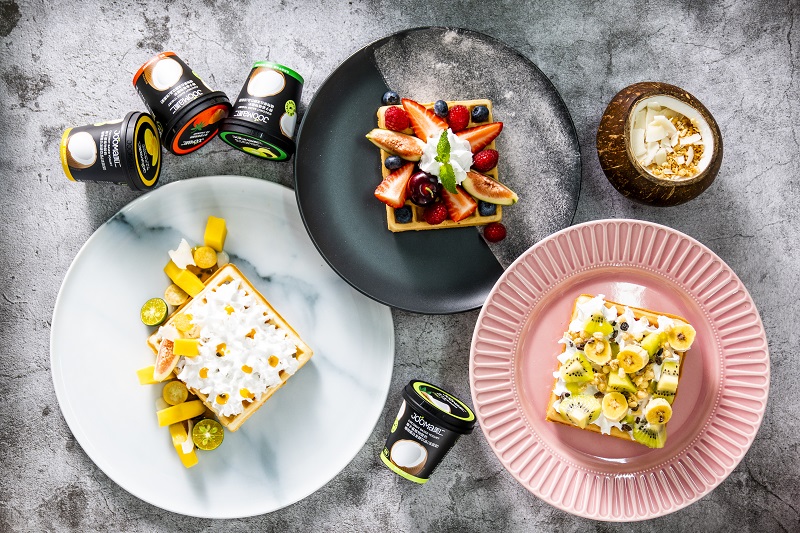 Launched in January 2020, just after COVID kicked in, JOOMA pulled off partnerships in Beijing and Tianjin despite major challenges posed by the pandemic, with openings in several retail markets such as Jenny Lou's, April Gourmet, and BHG. Soon after, the business won the Good Food Award in China the following year for its production facility and sustainability efforts.
To further strengthen the footprint in China, we opted for a product extension, by adding a line of coconut yogurts to the existing almond yogurt. And to make our innovative plant-based products more distinguishable from regular dairy products, we changed the product appearance using colours and a design that is atypical for dairy products: black and green with design elements reminiscent of the Bauhaus style, which has been well received in the target market.
85% of our consumers regard colour to be the motivation for purchasing a product, while 92% view visual appearance as the persuasive marketing reason. Shortly after we secured agreements with large retail and grocery chains such as Ole and 7eleven with further launches in China's hyper stores planned for the end of the year.
Why did JOOMA choose yogurt as a starting point to tap into China's plant-based market?
JOOMA's focuses are on snacks, in-between meals, and desserts that are dairy-like and non-dairy based of which we have many products readily developed. This is a huge market in China and yogurt is the leader in this category, which was the first of several drivers for the choice.
The second reason is that China´s population is very experienced with regard to fermented products, with the population also being quite health conscious. Healthy nuts and almonds, fermented by probiotic bacteria, therefore fit well into the Chinese lifestyle.
While the US has 40-50 plant-based yogurt brands and Germany has about 30, the sector of plant-based yogurts remains untapped in China. JOOMA's vision, therefore, was not only to be the initiator but also to differentiate itself in terms of quality. JOOMA, based on its technology, ferments the whole almond without additional steps in the process such as filtration. This makes it possible to retain all the important nutrients and to produce the yogurt without adding artificial ingredients and flavours. All these are strong arguments that allow us to make a difference in the market.
What are your observations of consumer demands for plant-based products in general in China since the brand's entry? And what do you make of that occurrence?
In general, in China, the knowledge about the benefits of plant-based products is not as widespread as that in Western countries, therefore introducing this type of product requires a lot more explanation. But it wasn't just consumers, retail chains were rather inexperienced too so initially showed little interest.
The appetite for plant-based foods in China, however, has been emerging since 2020 and is now about to take off, with many Chinese millennials and Gen-Z's showing enthusiasm for consuming plant-based. More people are encountering plant-based products, accepting these novel products and starting to understand that yogurt does not necessarily need to be milk-based.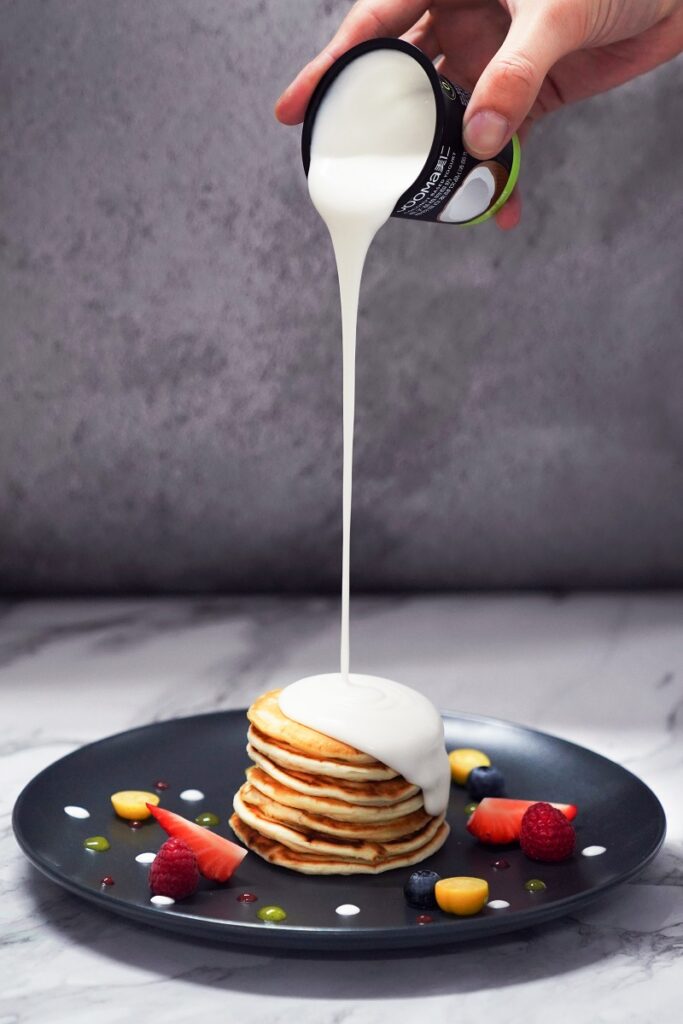 There are also synergies with the marketing of other plant-based brands. In particular, the sustainability and health benefits that are already understood by our customers, which give us more space to touch up on the emotional benefits of eating plant-based.
Retail chain buyers have also become more receptive to launching innovative products than they were 2 years ago. We at JOOMA are pleasantly surprised that more supermarket chains are calling us to discuss partnerships, including some who we have been in touch with since 2021, but did not believe in plant-based at the time. This is due partly to a growing number of distributors hopping on the bandwagon, which significantly increases our sales reach.
How would you describe your target audience in China?
The customer group for plant-based yogurt is more than 70% female in the 20-40 years old age group and children. Children love the taste while their parents appreciate that the products are healthy.
According to our data, the biggest markets are mainly Tier-1 cities: Beijing, Shanghai, Hangzhou, Shenzhen, Guangzhou, Wuhan, and Tianjin. But we also see that interest is picking up in Tier-2 cities. So far these cities are mainly covered by online delivery, but as we expand our distribution network more supermarkets will be added too in early 2023.
Looking at the personas of our buyers, they are mostly flexitarians, vegetarians, and vegans. [Approximately 14% of Chinese individuals followed a vegetarian diet, according to a survey by Kitchen Stories in 2019, and another 8.5% followed a flexitarian diet, while about 5% of China's more than 1.4 billion population are vegans, as per Veganism Statistics China 2022.] With the coconut yogurt, however, we address the remaining two-thirds, who only buy because of taste and flavours, irrelevant of the fact that it's plant-based.
Meanwhile, because plant-based yogurts are a little bit more expensive than milk-based products, typical buyers are white-collar workers who are health and environmentally conscious, as well as food enthusiasts and fitness fans.
The brand's motto is to bring "Innovative food for an active life", what's the rationale for the positioning? How does the brand walk the walk?
Plant-based food is not new at all. What is exciting about Protein 2.0, however, is that modern technology allows us to create products that did not exist before e.g. almond-based yogurt. In our case, we use high-quality superfood ingredients, process them with innovative technology and thus turn them into a new eating experience. Without chemicals, artificial flavours, preservatives, etc., just natural.
Also, thanks to our own plant, whenever we develop something new, our know-how increases. Therefore, we can keep our innovative competitive advantage over competitors who only have OEMs (Original Equipment Manufacturers) producing for them.
There are more food brands tapping into the health trend in China. Considering the younger generations are more health-conscious, what do you think is the key to setting your brand apart from other market players?
In China today, healthy food is often (mis-) understood by consumers as "no sugar" or "no fat". Knowledge, for example, of good and bad fats or saturated and unsaturated fatty acids, is by far not as widespread as that in Western countries.
Unlike other brands attempting to leverage those slogans as selling points, we, however, look at wider aspects of healthy food, and hopefully, with increasing knowledge, the consumers will recognise and honour the difference.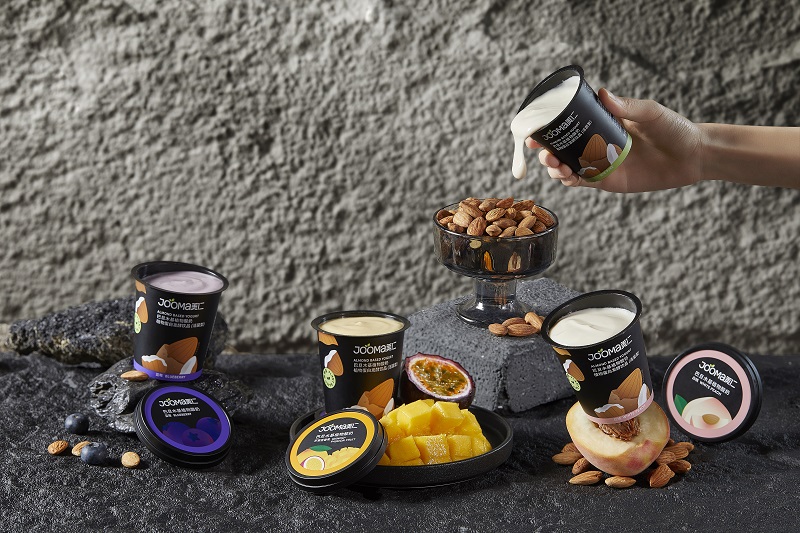 What do you think are key things that foreign food and drink brands should keep at the top of their minds when marketing to Chinese consumers?
China's food market and marketing landscape is very diverse and rapidly changing. There is no right or wrong, as across industries or product categories, this may vary quite significantly, but speaking from experience I would like to mention the following:
Be all in, social media is a must – Testing campaigns on a very small scale may easily lead to the wrong conclusion, therefore, the strategy and budget allocation should be done carefully.
Different target audiences, different approaches – do social media, but choose the platforms wisely. WeChat, Weibo, Douyin, RED, BiliBili – it feels like the list is never-ending.
Make your content interesting or entertaining – young consumers in particular have advertising overflow and only stop scrolling if they find something interesting or entertaining.
Be flexible – use different tactics and figure out what works best. Then focus on that.
Less ego, more data: China's marketing landscape is driven by data, which allows you to figure out how well an approach performs. Whereas in the past, campaigns like TV spots required high upfront investment without knowing the outcome. The future of marketing is more predictable if performed well.
Last but, not least – rely on experts, strong partnerships, and more importantly, the employees! Failure is more expensive than in Europe, the right people can prevent the wrong strategies.
As our workforce is made up of 95% Chinese employees, we are very glad to have experts in these fields on board. It is not unusual to see companies having marketing spend 5-8 times higher than revenue, especially in the start-up ecosystem.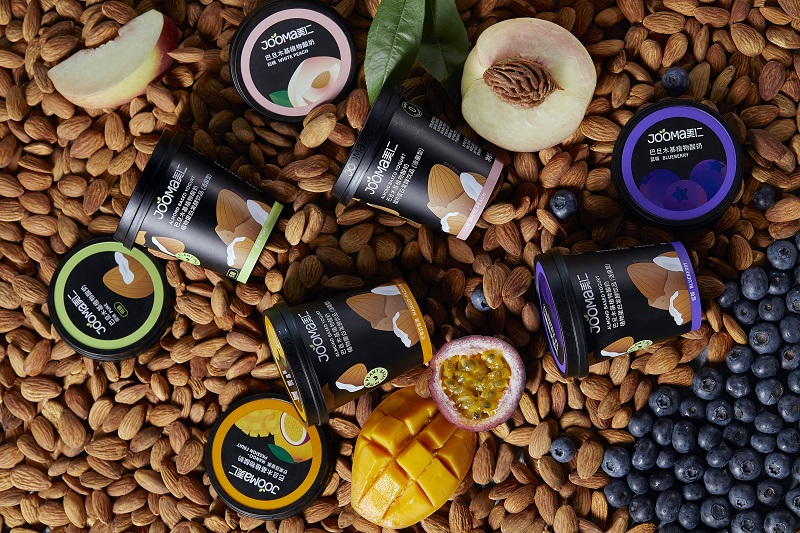 What do you think are the main differences between marketing to western consumers and Chinese consumers?
Some key points I would like to summarise are as follows:
They are very online-driven, and very active on social media.
They like to be entertained and have a lot of choices, so getting their attention is a huge challenge, but also the key to success.
Very often their knowledge about food and beverages is not that high, so the same key points (like "vegan products") don't always work in communication. More explanation is necessary, which is not easy to combine with being both entertaining and/or interesting.
They like new things, and brand loyalty often is low, unless it is the "image brand", which is difficult to create in the food industry. Product innovations, therefore, are needed a lot more often than in traditional western markets.
Westerners have more trust in products and the specifications/claims, whereas the Chinese mostly put their faith in the appearances and opinions of influencers e.g. KOLs and KOCs.
What's JOOMA vision for China's plant-based market in particular in the yogurt/dairy segment? Why is that?
We believe that the plant-based food market in China will grow significantly because of the health value as well as for sustainability reasons. In this growing market, JOOMA wants to be the market leader in the healthy snacks, desserts, and in-between meals market not only in China, but also in Asia.
Within the yogurt segment we want to maintain our leading-market position for plant-based yogurt and add innovative products, like drinks and desserts to our product lines.