Celebrities and influencers play an outsize role on Chinese social media and in marketing and are an essential part of brand marketing to reach consumers. Jing Daily presents a monthly series focusing on who's been having the biggest impact and why it matters. 
The idol group competition show is one of the most popular forms of entertainment on Chinese video streaming platforms. The format, which originated in South Korea, has a straightforward premise: a large group of hopefuls compete to become part of a new band, and viewers participate by voting to keep their favourites from elimination. At the end of each series, a newly minted boy band or girl group is formed for a limited time, typically a year or two, with a ready fan base and brands lined up to support them. 
While the format has proven adaptable, with recent shows focusing on older women (Sisters Who Make Waves) and plus-size men (Produce Pandas), the bread-and-butter talent competitions filled with young performers with mainstream good looks remain the biggest draw. 
This year, Tencent Video's Chuang 2021 (also known in English as Produce Camp 2021) and iQiyi's Youth With You went head-to-head to form the next big supergroup, with Chuang 2021's eleven-member INTO1 emerging as the new celebrity darlings following a tumultuous season that has put the future of the idol competition format into question.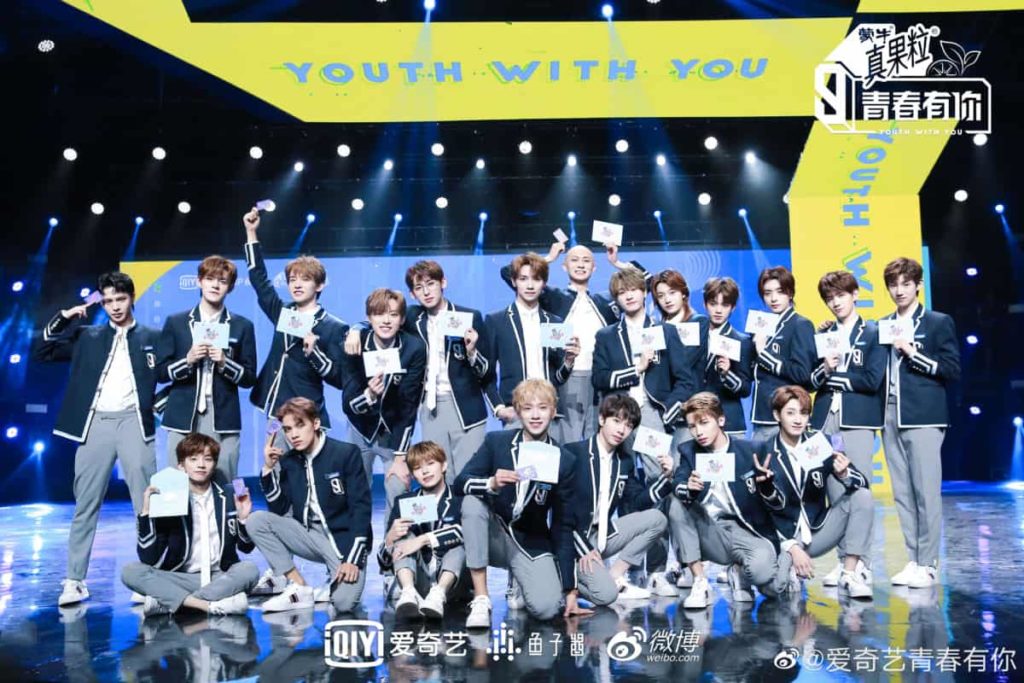 Chuang 2021 aims to create a global Chinese supergroup
In its fourth year, Chuang 2021 brought together 90 would-be idols, with a twist in that it included international entrants from countries such as Japan, Thailand, and Russia, a sign of China's growing soft power and its potential to export its cultural offerings abroad. As usual, the show was hugely popular, racking up a record-breaking 4.8 billion views on Tencent Video and nearly 2.9 billion engagements for its Weibo hashtag, "#Producecamp2021".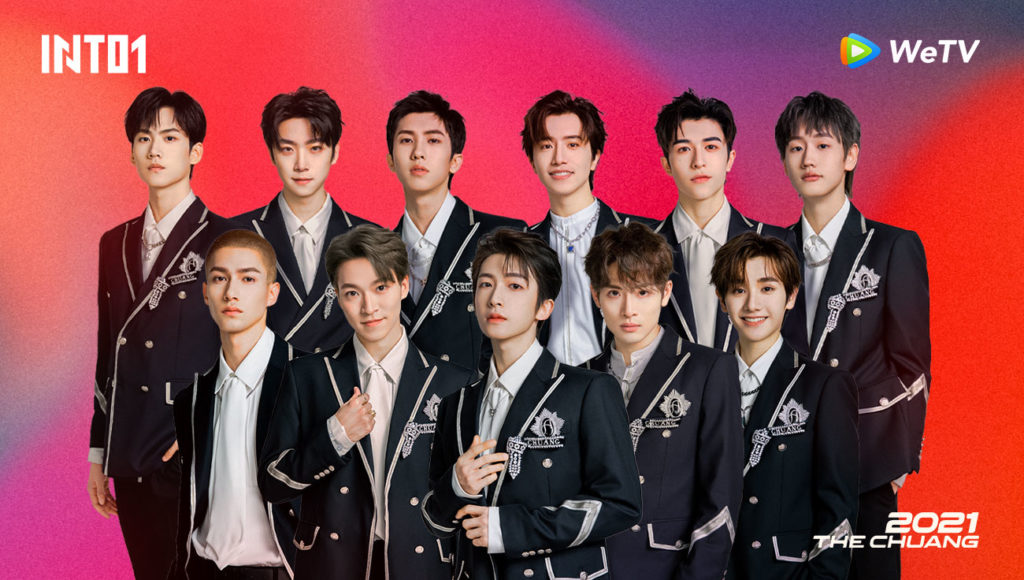 INTO1's final lineup features five non-Chinese citizens from Japan, Thailand, and the United States, a breakthrough for a Chinese pop group. And they have already drawn many endorsement deals as a group, including from Chuang 2021's title sponsor, Mengniu Dairy, South Korean eyewear brand Gentle Monster, and the Tencent-backed short video platform Kuaishou, which appointed the group as its 'Youth Innovation Officers'.
Brands flock to INTO1
Individually, Chinese idol Liu Yu, who emerged as the top vote-getter, has generated the most interest from brands, with beauty labels Perfect Diary, Biotherm, Skinceuticals, and Mistine all signing him up. Liu has also worked with several luxury brands such as Armani and YSL on one-off promotional events and campaigns. Other members of INTO1 have secured endorsement deals with Clarins, Shiseido, Sisley Beauty, and Atelier Cologne, among others.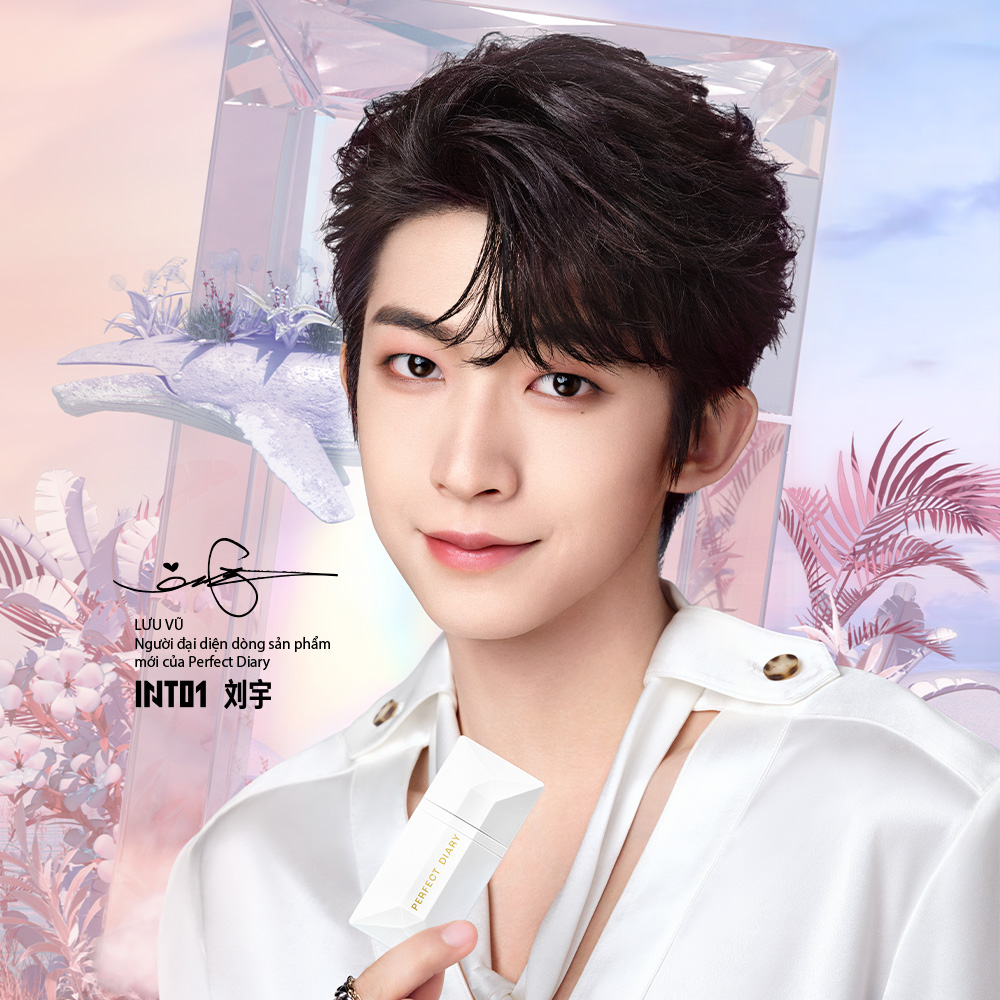 Plot twist: the reluctant idol wins over audiences
Yet one of the breakout stars of Chuang 2021 did not make it into the final eleven: the reluctant Russian known as Lelush, who was reportedly roped into appearing on the show and begged fans not to cast ballots for him. Lelush's sulky demeanour and expressionless performances appealed to young Chinese adherents of 'depression culture' who seek to opt out of the relentless pressure to work hard and succeed in contemporary society.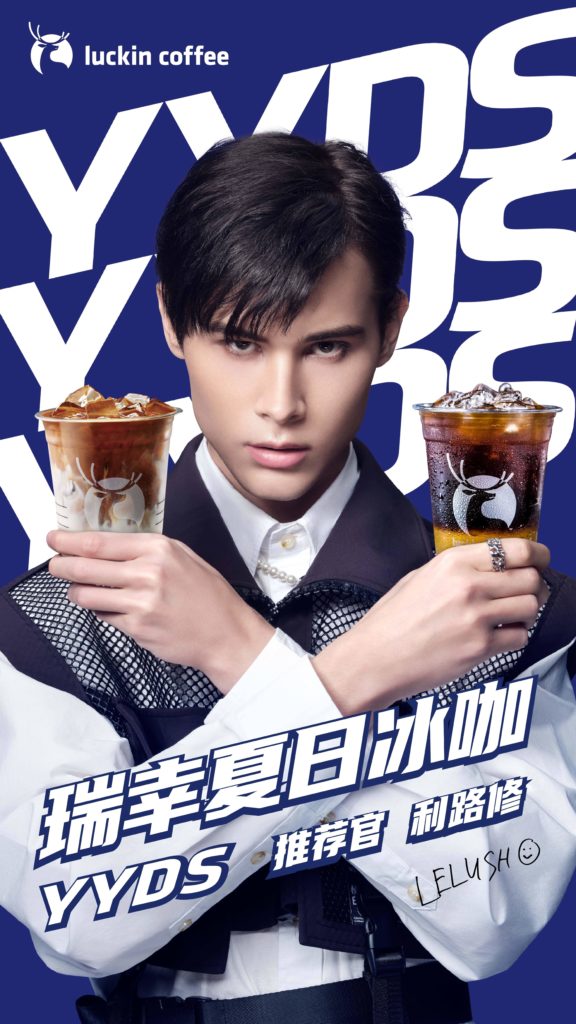 Despite Lelush's protestations, he was only voted out in the final episode, and he secured nearly as many brand deals as the official winners combined, working on humorous campaigns as an ambassador for Luckin Coffee and pillow maker Tang Dao as well as appearing in promotions for Clarins, MAC Cosmetics, and L'Oréal.
Lelush's unlikely rise highlighted the continued appetite for more diverse types of idols who might be more relatable to fans, but the future of idol competitions and the expensive model of brand sponsorship that they rely on is in jeopardy following a scandal that came out of competing series Youth With You iQiyi. 
The end of idol competitions as we know them?
INTO1 could well turn out to be the last great idol group formed by a reality competition. Sponsors of the most popular idol shows have long paid hefty sums to appear on screen, betting on the widespread exposure and fan fervour to drive product sales to offset the costs.
In recent years, many sponsors have used a 'votes with purchase' strategy that essentially allowed viewers to buy more ballots for their favourite contestants.  But this technique backfired big time this year when Mengniu, which also sponsored Youth With You, offered extra votes via QR codes found inside the caps of flavoured milk drinks.
While the product itself appealed to young consumers, fan groups took it to the next level, engaging in massive coordinated group-buying efforts. But without an actual need for the products, in many cases the milk purchased became trash. Video showing huge quantities of the Mengniu drinks being dumped into a drainage ditch by a group made up mostly of middle-aged women (apparently hired by the fans) went viral on Chinese social media, leading authorities to order a halt to the filming of the show's highly-anticipated finale and drawing sharp rebukes from across state media. 
Youth With You and Mengniu thus found themselves in the crossfire of two ongoing government campaigns: one against 'irrational' fan behaviour, which can result in online bullying and fraud, and another against food waste, which has seen a major crackdown on mukbang-style videos with livestreamers ingesting unbelievable amounts of food for entertainment. Both iQiyi and Mengniu have issued apologies, but the future of the popular reality franchise, and others like it, is up in the air.
The scandal was a major blow to iQiyi's ability to create and market the next pop supergroup, and the untimely end of the last season of Youth With You was yet another warning for brands to consider carefully how they go about marketing to and engaging with China's sometimes overly enthusiastic fan communities.
---
Read more: