The talent show Produce Camp 2021 创造营2021 has gone viral on social media following its finale last Saturday (April 24). Also known as CHUANG 2021, the talent show is a competition to form an eleven-person international boyband from over ninety contestants. Now in its fourth series, the program was streamed on Tencent Video and WeTV.
Members of the public could vote for their favourite contestants and each episode featured famous mentors, gaining the show a large audience. The participants who made it to the last stages have attracted huge followings, especially from young Chinese women.
The hashtag '#Produce Camp 2021' (#创营2021#) has gained over 2.89 billion views and 4.75 million comments. One participant who has topped social media discussions is the Russian contestant Vladislav Ivanov. He announced that he regretted joining the show and constantly urged viewers not to vote him through to the next round. Yet, he still made it to the final, stirring headlines and leading to him being the focus of sixty hot topics on Weibo.
Brands have been quick to snap up contestants for campaigns and as brand ambassadors in order to piggyback off the show's success. Last week, domestic Chinese cosmetics brand Perfect Diary signed one of the final boyband members Liu Yu 刘宇 as a brand ambassador which gained a lot of traction online.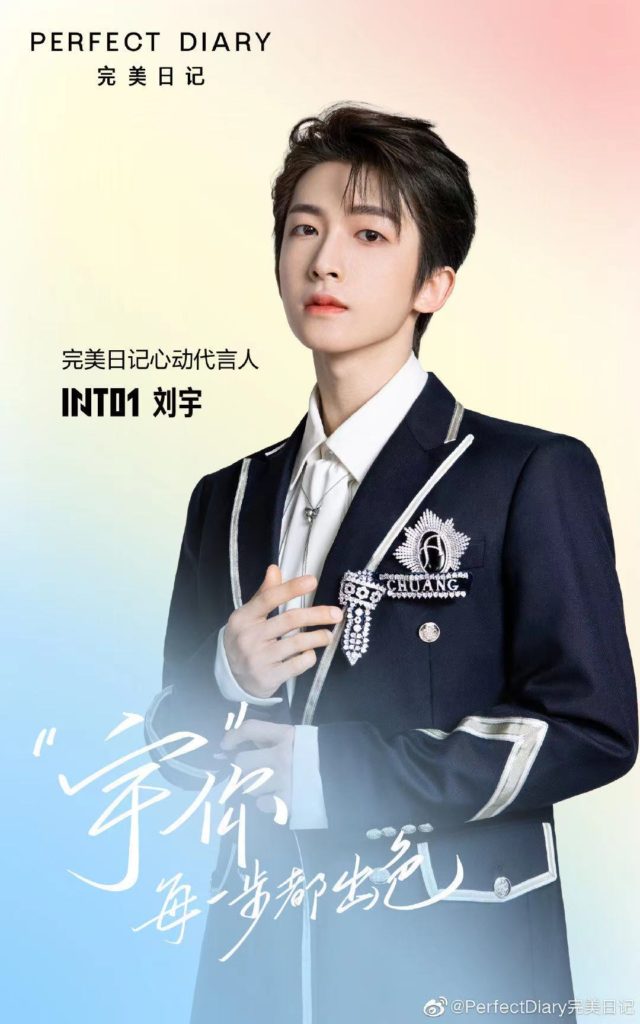 Produce Camp 2021 isn't the only Chinese talent show to create so-called Key Opinion Leaders, mostly referred to as KOLs. Famous singer-cum-actor Cai Xukun made his name in the 2018 series of Idol Producer 偶像练习生, and later went on to represent Fila, Proya and Prada in their 520 campaign.
---
Want to learn more about how to market to female Chinese consumers?
Check out our event Understanding China's 'She-Economy' with Bessie Lee and Arnold Ma on April 30.
Read more:
Join our newsletter