Chinese tea chain Hey Tea is teaming up with Italian luxury fashion Fendi to bring Beijingers a relaxing tea room experience.
From May 19 to June 16, Beijing residents can enjoy a co-branded Fendi x Hey Tea drink at a luxurious lounge tucked away in the Hutong alleys behind the Forbidden City. Housed in the art space Temple Donjingyuan, the outdoor tea room is lined with marigold-yellow cushions as an homage to Fendi's signature permagena colourway.
Tea enthusiasts can also get their hands on a limited-edition drink, which comes inside a co-branded yellow-and-black cup stamped with a Fendi spin on the Hey Tea logo. The hand-crafted drink also plays on the yellow theme, with passion fruit and mango key ingredients elevating the green tea.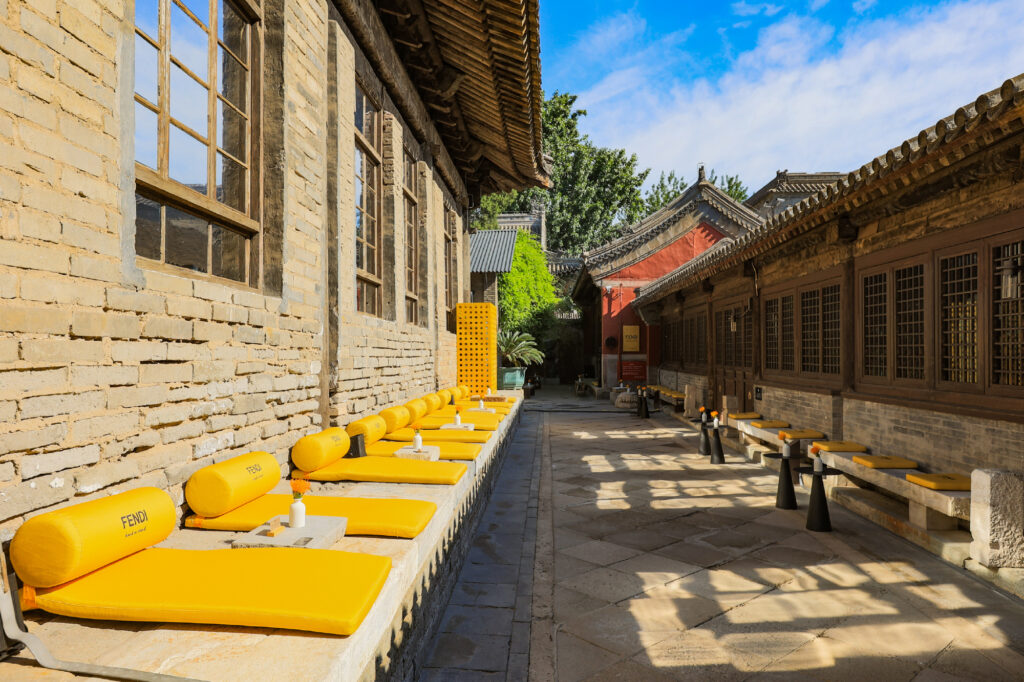 Sandwiched between the 520 and 618 shopping festivals, when many savvy shoppers will be hunting for the best deals and exclusive product drops on e-commerce sites, the Fendi x Hey Tea collab invites consumers to log off and head outside.
Offline brand activation has quickly become a tenet of post-pandemic marketing in China, with foreign and domestic brands alike racing to come up with the best in-person experiences to tantalise consumers. Beverage brands tend to approach this by curating novel hangout spaces for consumers to kick back and relax, like Hoegaarden's recent PCR booth makeover in Shanghai.
Bursting onto the scene in 2012, Hey Tea has built a reputation as co-branding master and bubble tea innovator, with its original "cheese cap" becoming a bubble tea staple across the industry.
Local collaborations help foreign brands to ensure they are in touch with the dynamic Chinese market, and as a Gen Z favourite Hey Tea is an ideal marketing partner for Fendi. Hey Tea has previously teamed up with other luxury brands including L'Oréal and LVMH-owned Fenty Beauty, but this is reportedly the first time Hey Tea has collaborated with a fashion house.
Join our newsletter