Belgian beer brand Hoegaarden has come up with an innovative way to repurpose the disused PCR testing booths lining the streets of Shanghai.
To capture the magic of the first spring after the pandemic, Hoegaarden transformed six PCR kiosks scattered around Shanghai into roadside beer stations. From April 27, passers-by can enjoy a refreshing peach beer on draught and "encounter Belgian spring in one sip".
Hoegaarden's makeover rendered the testing booths almost completely unrecognisable. The booths were given a mock stepped gable, a classic feature of Flemish architecture originating from the Flemish Revival that began in the 1870s and 1880s. The poppy, Belgium's national flower, was chosen as the decorative centre piece.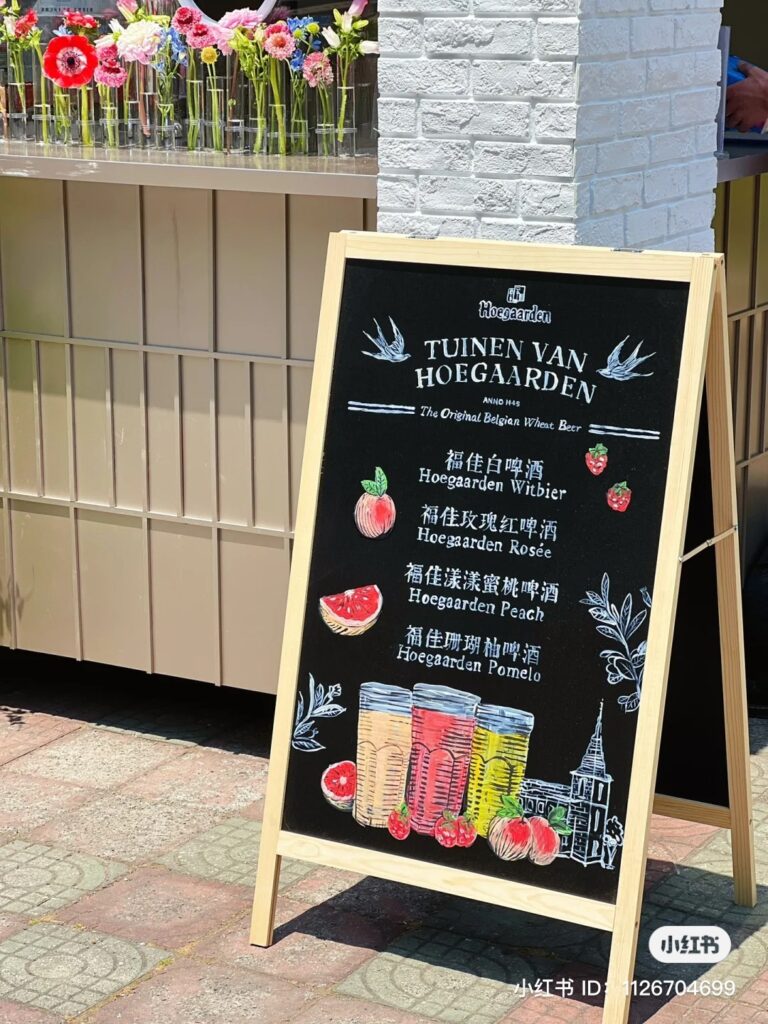 Some small details were kept honouring the original use of the PCR kiosks, such as rows of test tubes, once used to process tests samples, became flower vases giving the beer stations a pop of colour. Pints were handed to customers through the circular holes designed to allow nasal swabs to be carried out at a distance.
As part of China's zero-COVID strategy, roadside PCR testing booths were built across towns and cities to support the highly efficient test and trace system required to prevent the spread of the virus. After the Omicron variant took hold in cities in 2022, daily testing became a requirement to enter public spaces. More PCR testing booths were built to accommodate the new requirement and Shanghai has 9,000 alone.
Advertising company McCann played an important role in giving the kiosks a total makeover. McCann's Executive Creative Director, How Chu, recognised the symbolism of the project, saying "the virus stole our togetherness, our laughter…but humans are optimistic creatures and we narrowly escaped. How exciting that after a long wait we finally beat the pandemic."
Join our newsletter