Italian luxury fashion house, Fendi has teamed up with Chinese artist Oscar Wang for a second time to launch a digital game for fashion lovers to dive into during the upcoming festive break, while strengthening the bond between the brand and its digital community.
The latest game, "Fendidi Playground" is an extension of their initial collaboration in 2019, which saw the release of a panda-inspired cartoon image kitted out in Fendi's iconic motif. Four more virtual panda characters were created this time, offering an immersive holiday experience for users to share with family members in the digital community and is also filled with Fendi's signature products such as its iconic Baguette bags.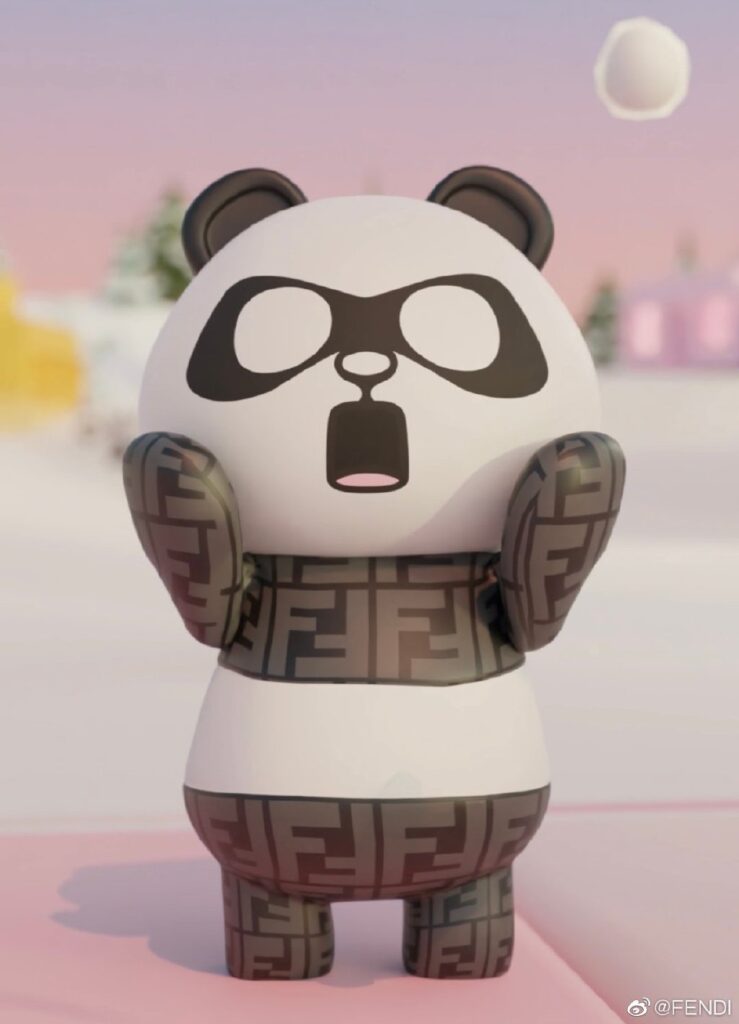 A series of Fendidi stickers were also introduced to showcase traditional Chinese New Year activities including lighting firecrackers and sharing red envelopes, and is available on global messaging platforms such as Line, Kakao and WeChat so that the brand can further immerse themselves in a user's daily life.
By revealing the visually engaging brand image, Fendi's aim is to deliver its unique characteristics and cultural connotations to the younger generation through a sphere which stands in between both the virtual and physical world.
Apart from Fendi, many other luxury players have dipped their toes in the digital gaming industry which not only holds a vast number of users indicating enormous lucrative potential, but also provides brands with a space to express their ultimate creativity.
Last November, in celebration with the first restaurant landing in Chengdu, located in southwestern China, the French high-end label Louis Vuitton unveiled an interactive video game called "Mah Jump" which refers to local tile-based game mahjong on its WeChat mini-program.
In order to capture the Gen Z market, authentic and rich elements related to Chengdu can be observed in the game setting while the background music was produced by Chinese rapper Ma Siwei who possesses a massive fanbase amongst Chinese Gen Z.
According to a 2019 China gaming industry report, over 50% of users are aged between 18 to 35 years old and there were upwards of 660 million active users in China in 2022.
It's also worth noting that the younger generation have stronger spending power in terms of luxury items, which suggests that the luxury market and the gaming industry at home are driven by almost identical groups of consumers.
What's interesting is that the gaming and luxury industry didn't seem to align not so long ago. However, with the ongoing experiential development of technology and the buzzworthy Metaverse concept, more and more premium brands have started diving into the digital game sector so as to cater to the shrewd and digital-savvy tastes of Chinese consumers and enrich their brand's storytelling with a whiff of cyberpunk.
Join our newsletter