Love is in the air with Valentine's Day quickly approaching, and this year Chinese portrait service company HIMO and famous tea drink chain Heytea have joined hands to set up romantic photoshoots for newlyweds and lovebirds. With a play on words for the character "joy" (喜) in HeyTea's Chinese name (喜茶), the joint campaign highlights the happy moments captured through tea and photos.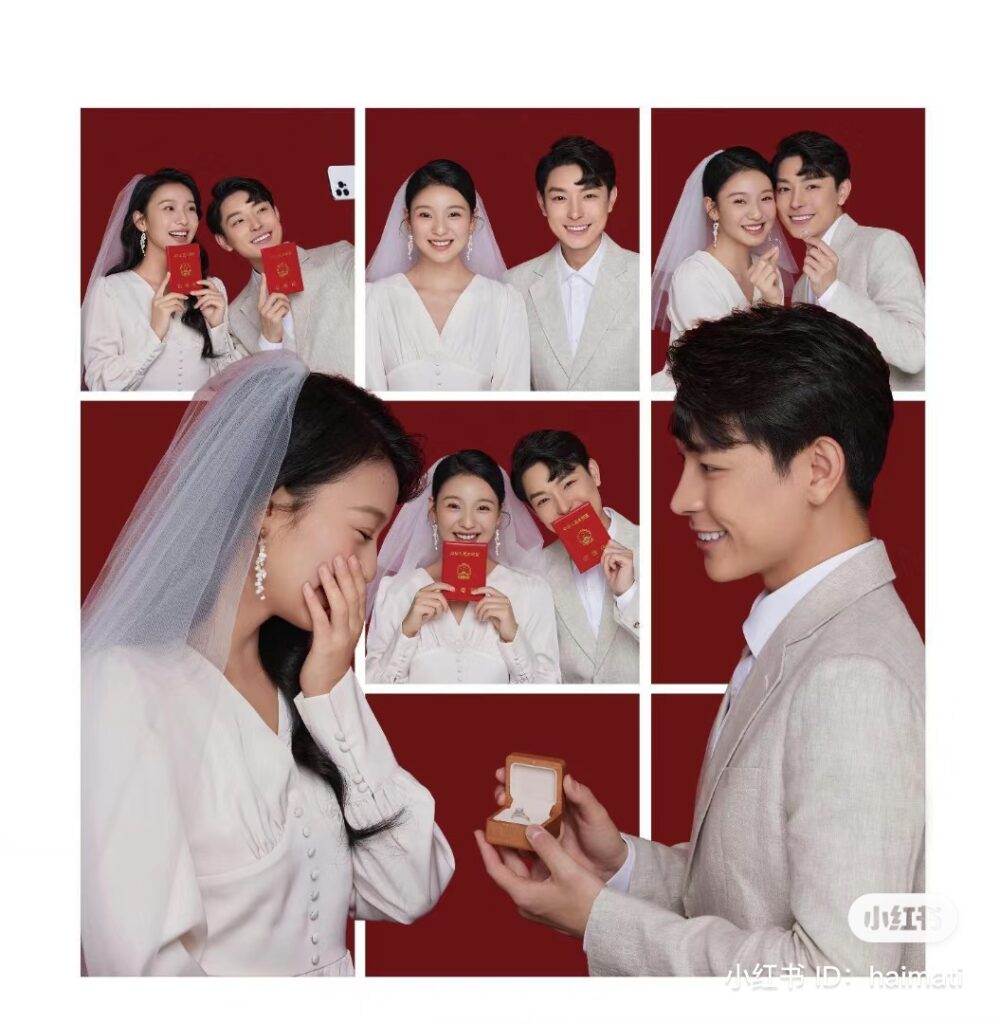 From February 2 to February 11, customers who head over to Himo's photo studio to take wedding registration or anniversary photos with a special wedding discount. On Valentine's Day itself, those who place an order for two or more cups of Heytea's ready-made drinks will receive ticket vouchers for both HeyTea and HIMO. In addition, for a limited time only, Heytea's Shenzhen shop will be transformed into a "Happy Photo Studio" with HIMO photographers documenting couples' happy moments.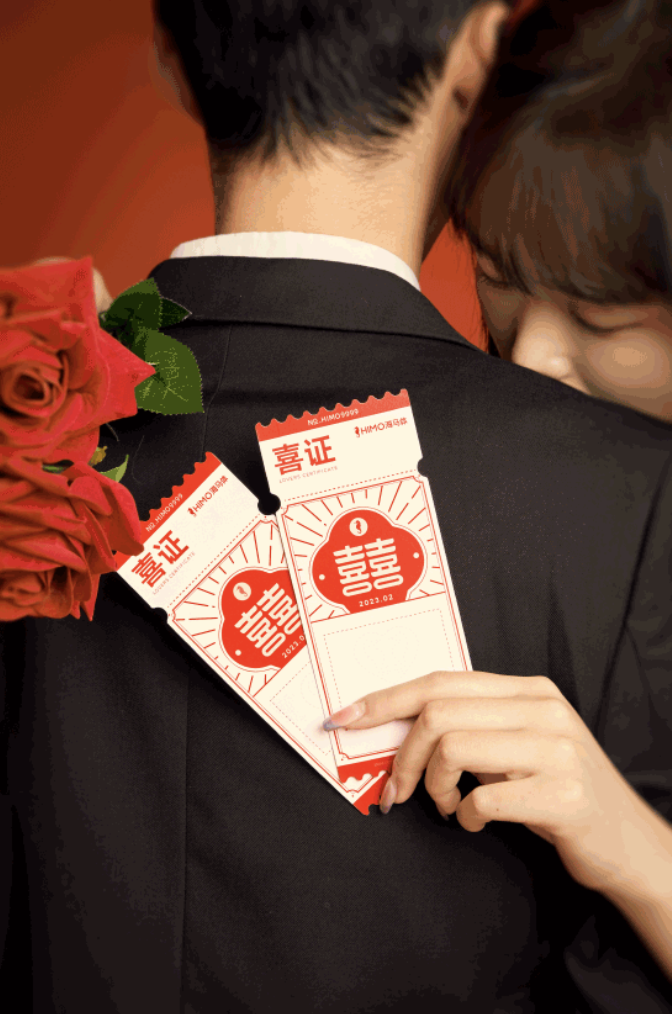 While the Chinese traditionally commemorate around six Chinese Valentine's Days throughout the year, celebrating Valentine's Day like the West on February 14th has become more and more trendy among younger generations in China. In fact, data from the microcredit app Huabei shows that China's millennials born after 1990 and Gen Z-ers born after 1995 are the country's most frequent romantic gift shoppers. This demographic places great importance on gifts that enhance their "sense of ritual" in relationships.  Much like in the West on this day, couples will spend time together by going out on dates and offering gifts to each other.
Since its inception in 2011, the photo studio service HIMO has managed to build itself an enormous empire of over 6 million customers. In a lucrative industry valued at approximately 3.2 billion RMB (474 million USD) as of 2021, the company has become a go-to collaboration partner for many beauty and fashion brands, from Lululemon to Charlotte Tilbury.

Given that HeyTea and HIMO share a youthful and diverse consumer demographic, this V-day campaign serves as a cross-marketing strategy to not only create buzz but also to increase brand awareness, sales growth and a long-lasting relationship with new partners.
Join our newsletter