Celebrities and influencers play an outsize role on Chinese social media and in marketing and are an essential part of brand marketing to reach consumers. Jing Daily presents a monthly series focusing on who's been having the biggest impact and why it matters.
As we've previously reported, popular Chinese fantasy dramas in the "boy love" (BL) genre have emerged as a major launchpad for some of the market's hottest and most in-demand celebrities, from Xiao Zhan and Wang Yibo (stars of 2019's The Untamed) to, more recently, Simon Gong and Zhang Zhehan of Word of Honor.
"Boy love" fans await star-studded adaptation of Heaven Official's Blessing
While the production of content with queer overtones carries potential risks in China, the demand for adaptations of beloved BL-themed web novels is too big to ignore. The next megahit series in the genre looks set to be iQiyi's live-action version of Heaven Official's Blessing.
Already, the fantasy IP of Heaven Official's Blessing has proven hugely popular, starting with the web novel by the pseudonymous Mo Xiang Tong Xiu, author of the story behind The Untamed. Last year, youth-oriented video streaming platform Bilibili produced an animated version of Heaven Official's Blessing. It quickly broke multiple records for domestic content on the platform and garnered overwhelmingly positive reviews with a 9.4 rating, setting a new standard for Chinese anime. The series was subsequently picked up by Netflix for global audiences.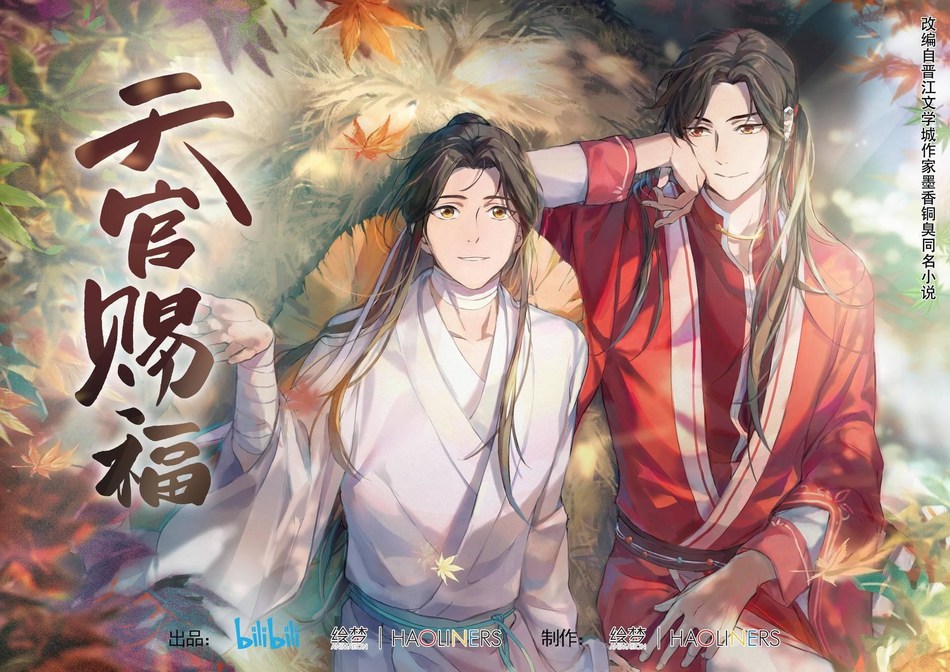 While the news of the latest adaptation of Heaven Official's Blessing came out in December 2020 with The Untamed director Chen Jialin heading the production, the cast of the series was only revealed in June. C-pop star Zhai Xiaowen was announced as the lead role of Xie Lian, a prince-turned-deity at the centre of the story. All eyes are now on Zhai and the potential represented by his leap from music to drama.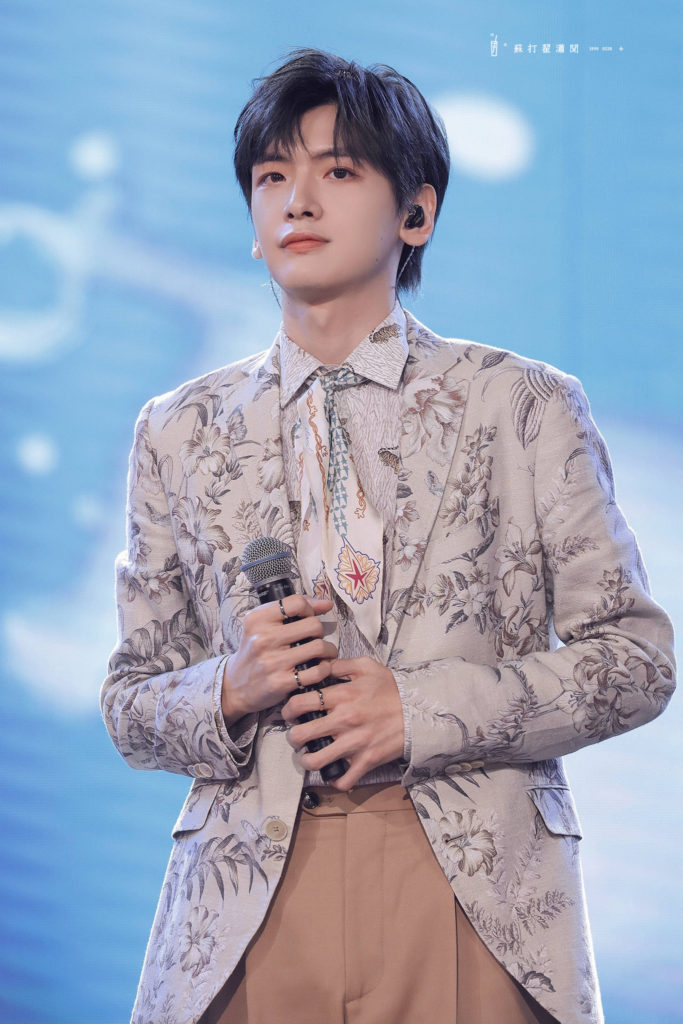 Zhai's idol show fame makes him popular choice among beauty brands
The 22-year-old Zhai first rose to prominence two years ago as a contestant on Tencent Video's idol group competition Produce Camp 2019. His sixth-place finish landed him a spot in the hugely popular 11-member boy band that resulted from the show, R1SE, led by winner Zhou Zhennan. Since then, he has amassed a strong fanbase, with nearly 12 million followers on Weibo, and a slew of brand endorsement deals. About a third of the nearly 20 brands he has worked with to date are in the beauty sector, including C-beauty labels Perfect Diary and Chando and L'Oréal's Biotherm, and he is likely to be tapped by many more as his fame grows.
Zhai's appeal stems from his good looks (a top reason cited by fans) and his talent as a performer. He was noted for his singing abilities on Produce Camp 2019 and has been featured on multiple R1SE singles and music videos since the band was formed. Zhai's humble and hardworking demeanour also won over viewers of Produce Camp 2019, where his willingness to learn and improve were well documented throughout the season.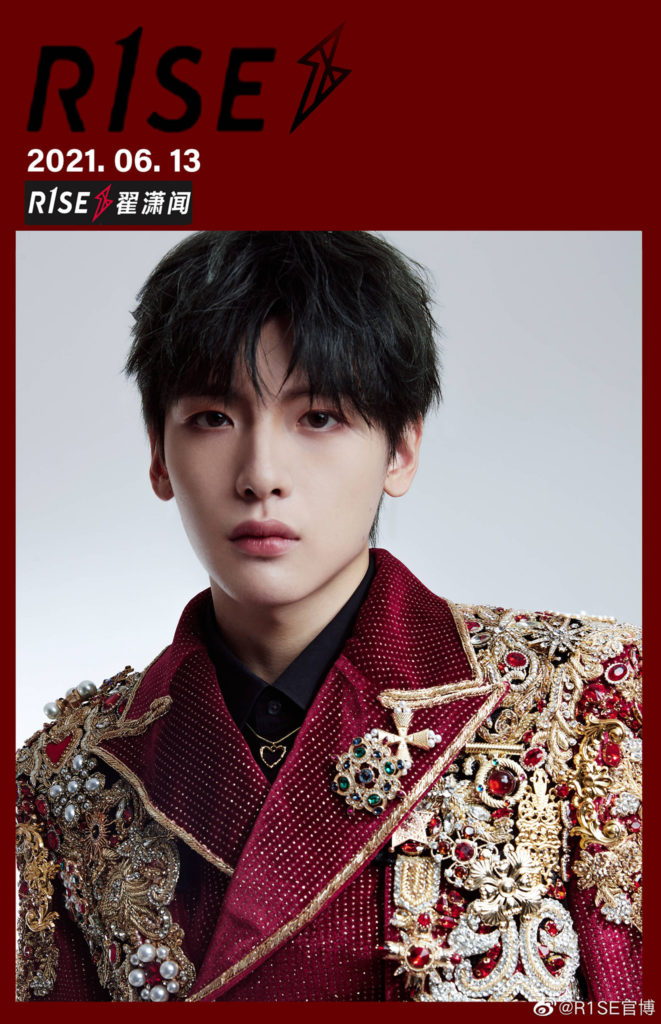 As is standard practice for Chinese bands that come from hugely popular idol competition shows, R1SE's existence was limited in duration, in its case to two years, and the group's farewell concert (aka "graduation") also took place in June. Zhai has already been testing the waters as an actor with supporting roles on two romantic drama series earlier this year.
Will another idol star-turned-actor make it big?
Though Zhai's followers are excited to witness his transition to leading man, core fans of the Heaven Official's Blessing IP have been less thrilled to see another boy-band pop star in a starring role. Some have pointed out his lack of acting experience as a cause for concern, worried that he may turn in a poor performance, while others see his selection as blatant commercialism.
Yet critical acclaim is not the determining factor in mainstream success for young Chinese idols. For example, The Untamed was not particularly well received by fans of the anime version of the novel that preceded it. Nonetheless, its stars, Xiao Zhan and Wang Yibo, still regularly top the rankings of the most commercially valuable celebrities two years after the show aired (and their high-end endorsement deals keep rolling in). If their career trajectories are anything to go by, Zhai will soon become an even bigger brand favourite and it will only be a matter of time before luxury comes knocking at his door.
---
Read more: