If you ever have heard of Shenzhen, the city in the Pearl River Delta of southern China, you probably know that it was a historical fishing village, China's first Special Economic Zone, and that it is now a new global innovation centre.
Positioned as China's Silicon Valley, Shenzhen has been gaining international attention in recent years thanks to its rapid economic success and manufacturing sector. Many Shenzhen-born technology companies have expanded globally, representing the city's technological development and capacity. These include big names such as, Huawei, Tencent, Ping An, DJI, to name a few. However, you may not know that Shenzhen is also considered the most sustainable Chinese city and a pioneer in electric transportation. So, why is that?
'Pioneering' Shenzhen trialled as a Special Economic Zone
Shenzhen, China's first Special Economic Zone which was officially founded in 1980, did not transform from a fishing village to a global megacity and regional innovation hub from nothing. Government support and local autonomy granted by Beijing have paved the way for Shenzhen's economic development.
In the early 1980s, while the rest of mainland China was under a planned economy, Shenzhen was the only city that was allowed to experiment with the market economy. As such, 'pioneering' is a word embedded in Shenzhen's spirit.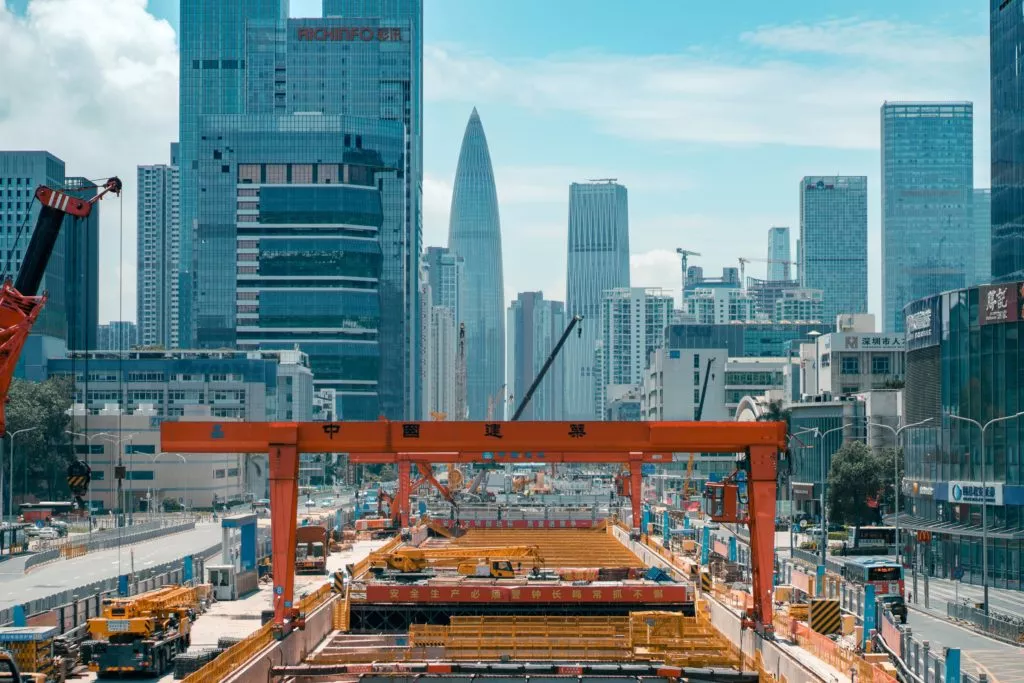 On 14 October, 2020, China's President Xi Jinping delivered a speech at the celebration meeting for the 40th anniversary of the establishment of the Shenzhen Special Economic Zone, reinforcing the city's role in both "pioneering and experimenting":
Shenzhen leads the way in integrating sustainability into local development
High-quality economic development requires a reconsideration of the traditional economic approach: how can Shenzhen, China or the world at large continue to advance its economy with a reduced human and climate cost?
Sustainability is the key and is critical for both the national economy and corporate development. Sustainability encompasses issues as broad and diverse as impact investment, corporate governance, organizational culture, talent management, and the supply chain. Martin Raiser, the World Bank's representative in China commented:
Is it possible that all of China's urban cities and rural areas are developing their local economy in a sustainable direction when the country only just announced the eradication of extreme poverty? The answer is no. However, Shenzhen, the experimental and most sustainable city in China, may provide some insights into the government's thinking and what this could mean for the country's future.
On November 23, 2017, the International Sustainability Conference in Guangdong: Building a World-Class Business Environment across the Maritime Silk Road was inaugurated in Shenzhen and has been hosted there annually since. At a national level, the event is designed to help secure a commitment from the UK and China to promote the implementation of the G20 action plan on the 2030 Agenda for Sustainable Development.
International businesses and corporations which are addressing sustainability issues have seen their market shares grow and reputations improve; this makes it easier for those companies to tap into opportunities in the global market.
Electric transportation is one major market.
Shenzhen's EV industry matures with policy support and technological development
With the increasing maturation of electric vehicle (EV) technologies, China's EV industry has evolved from being mostly policy reliant to a more mature state in which vehicle and service quality are two key business drivers. In combination with policy support, technological development has led to electric logistics vehicles (ELVs) being adopted in a growing number of Chinese cities.
Shenzhen is the first Chinese city to promote ELV adoption, supported by both the central government and the local state. It is said that, if Shenzhen were a country, it would be the third-largest electric vehicle market in the world, following China and the United States. And this is not an exaggeration!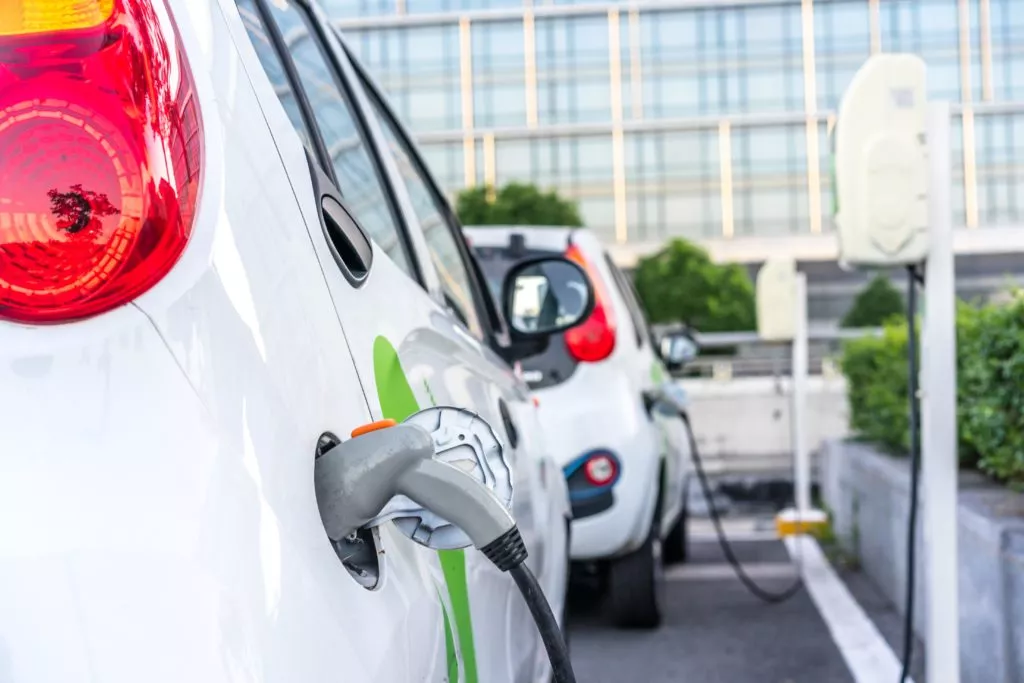 However, the fast-growing EV market depends not only on vehicle adoption, but also on government policy and incentives, charging infrastructure, battery change, and consumers' willingness to purchase electric vehicles. All these contribute to the successful adoption of electric transportations and a sustainable future.
In terms of government policy and incentives, the Shenzhen New Energy Vehicle Promotion and Application Work Plan (2021-2025) was released earlier in 2021. As China's most 'pioneering' city, this Shenzhen government document does not merely limit its sustainable initiative to electric cars but also includes new energy vehicles in general.
It says that by 2025, the number of Shenzhen's new energy vehicle owners is set to reach approximately one million, and a total of 43,000 public and private network charging stations will be built. In the public sector, by 2025, there will be 55,000 new energy network car-hailing vehicles, 113,000 new energy logistics vehicles, 8,000 new energy sanitation and dump trucks. Furthermore, Shenzhen is set to be home to 780,000 private owners of new energy cars by 2025.
Shenzhen offers a sustainable vision for businesses
What does the Shenzhen New Energy Vehicle Promotion and Application Work Plan (2021-2025) mean for the business sector?
Shenzhen-based companies are becoming active players in the global EV market. Go to Stanford campus and you might see an electric bus by BYD, an EV manufacturer which Warren Buffet invested in. Even Huawei, the leading telecommunications manufacturer, has stepped into the industry recently.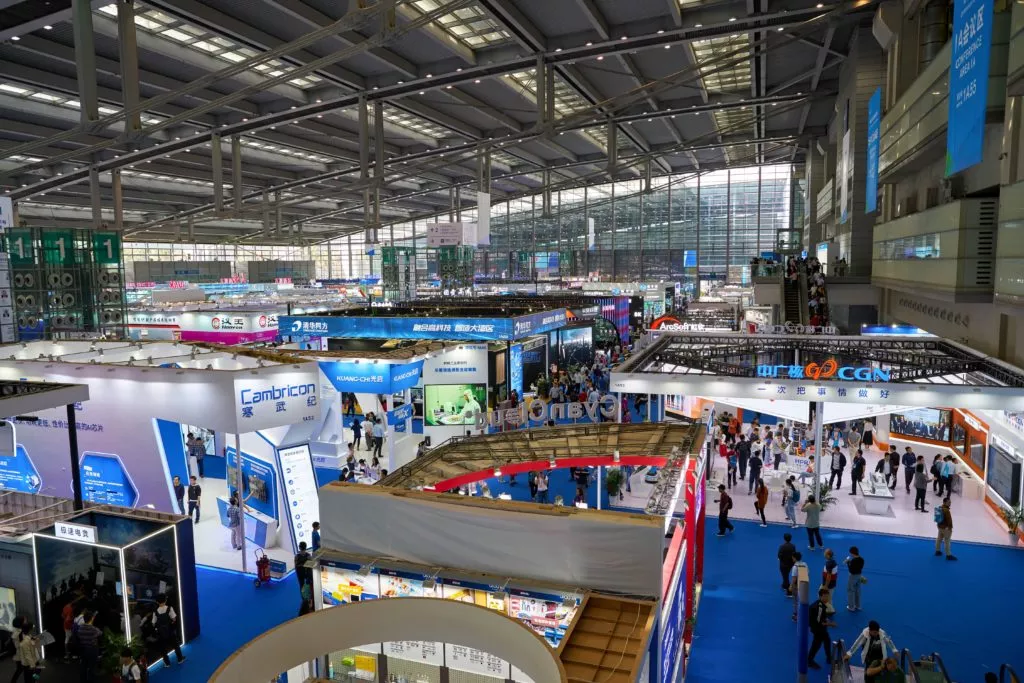 Shenzhen's new energy vehicle plan sends out a clear signal: other than being China's Silicon Valley, Shenzhen is utilising its technological advantage and its experimental city spirit to lead sustainable development in China. The new energy vehicle market in Shenzhen (and China) is enormous, ranging from public buses, cargo trucks, to household vehicles.
No matter if you are a CEO, an investor, or an EV car entrepreneur, before you complain about China's 'market protections', step back and think: have you found the right place to execute your 'sustainable dream' in China?
---
If you enjoyed this article and want to contribute a piece to Dao, please get in touch with the team at [email protected]
---
Read more: