There is no automaker like Tesla.
No other car brands have dissolved their PR department as Tesla was reported to have done in October 2020. This has made it the first automaker that doesn't talk to the press. Elon Musk, who focuses on delivering high quality yet affordable electric vehicles, wants to shut down the gateway for journalists to connect with Tesla in order to buffer unnecessary noise.
Elon Musk's marketing power on Twitter
PR is an essential part of your overall marketing strategy. It encourages people to think and speak positively about your business and covers all aspects that might influence the opinion that others have on your marketing campaign, website and brand image.
Despite the Fortune 500 EV Maker dissolving its PR division, Elon Musk's Twitter activity has been booming. As of March 22, Tesla's official Twitter account had 8.5 million followers, which is only a sixth of Tusk's 49.4 million. Not only does Tusk reply directly to questions from the public, but he also shares many personal tweets which go viral as fast as Tesla vehicles. His tweets about the Dogecoin, the tongue-in-cheek 'joke' cryptocurrency, caused it to sky-rocket with over 1,100% yearly return.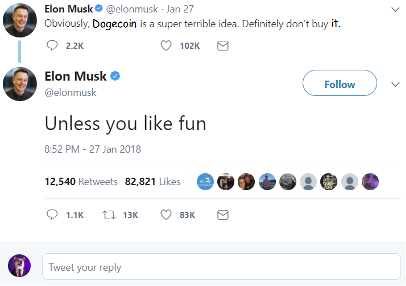 Elon Musk is an IP who has the ultra-power to influence everything. With that being said, the question that stands is, does Tesla really need marketing?
Tesla focuses on word of mouth marketing
Do you remember the last time that your friends recommended you a product? The chances are that you are more likely to remember what it is (and buy it) than a random recommendation from a department store sale. Indeed, people tend to trust those that they know over strangers.
This phenomenon deciphers why livestreaming is now so popular in China. When a KOL accumulates traffic and their products are proven to be authentic and price-competitive, they start to gain consumers' trust. This triggers a higher tendency to buy products in their livestreaming shows. Livestreamers' advice becomes more like that from a 'friend' rather than a salesperson. This goes some of the way to explaining why people were willing to buy a $5.6 million rocket from super KOL Viya during one of her shows.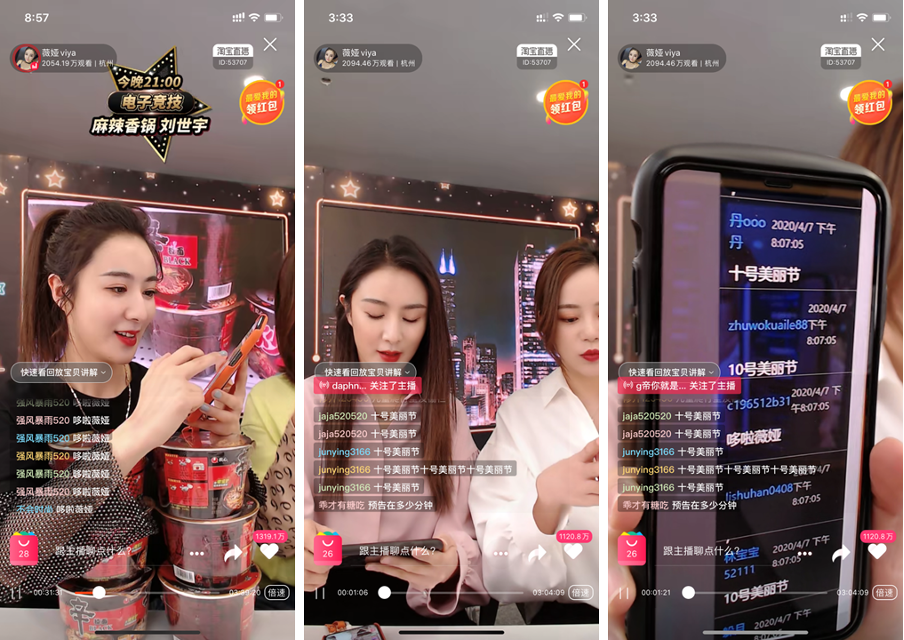 Inspiring brand loyalty through lucrative rewards
Tesla's referral program is also based on a similar purpose – triggering brand loyalty through personal recommendations. The mechanism is simple: the more users you recommend (and who eventually buy a vehicle), the more rewards you receive from Tesla. If a buyer uses a referral link or code to purchase or lease a Tesla Model, 3, Model Y, Model S, or Model X, then both the buyer and the referrer get a reward or bonus. The actual bonus varies over time, but it is often a free credit for supercharging which is easily accessible via QR code.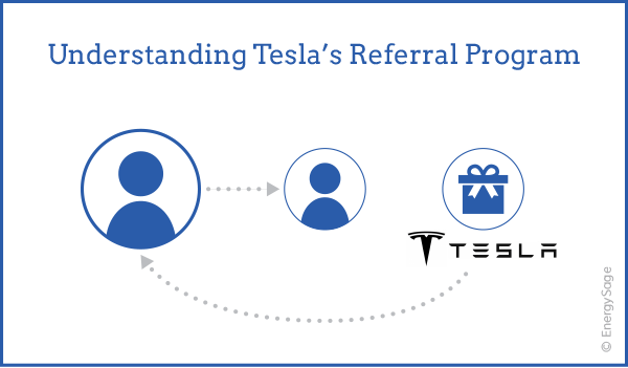 Surely getting extra credit on supercharging is not a big deal for those who can afford a high-end Tesla, right?
But how about if Tesla gives you the use of a Model Y for free?
By boosting the temptation, the Californian giant has incentivised customers to refer more. In China, when a Tesla owner successfully refers a person, they enter a lottery draw to win free use of a Tesla Model Y for 9 months. The monthly draw also offers those who have made referrals multiple times the opportunity to win souvenirs with signatures from Elon Musk.
By setting up such irresistible temptations, Tesla has attracted a large proportion of loyal users who are influenced by their peers. The network effect can potentially go on forever as the referral scheme continues and is one of the reasons why Tesla spends much less on marketing than other carmakers like Audi and BMW.
Simulating the Model X experience in PUBG
Chinese PUBG Mobile, Game for Peace, is one of the most popular mobile games in China. Within two months of its launch in 2019, the daily active users (DAU) exceeded 50 million. In 2020, Tesla partnered with Tencent's Game for Peace to immerse the carmaker's stores and EVs into the game. The limited-edition purple Tesla is only available to users at higher levels in the game, whereas beginners start with a basic Model 3 or Model X in a plain colour.
PUBG users can also enter a mock-up Tesla showroom in the game, which is almost identical to a real-life store. However, exclusive to the game is the chance to find weapons or kits inside the Model X which can be discovered upon opening the falcon door. This clever move from Tesla means that gamers experience the cutting-edge design of the falcon doors on the Model X with their own eyes.
Many game marketing strategies fail because users don't truly realise the benefits of using the product other than seeing a logo or a giant poster. Tesla's creative strategy helps it market to users who live in second-tier or third-tier cities of China where the company has low exposure. The game mirrors the seamless real-life experience of using a Tesla, and effectively give users a free 'test drive'.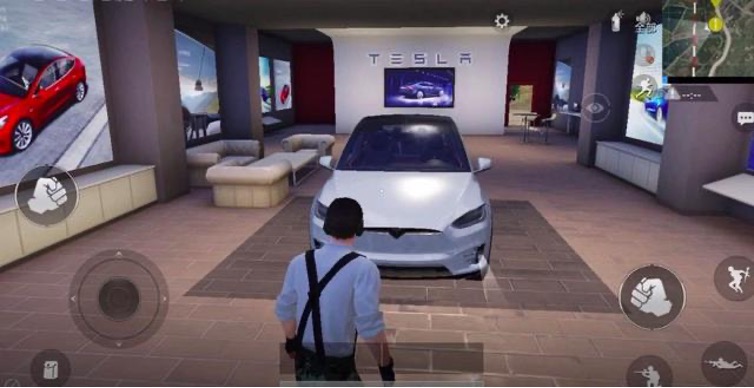 In addition, the partnership is well-matched with its target audience. According to J.D. Power, the customer group aged under 30 represents 32% of the purchasing power in China's car market. Tesla has leveraged the collaboration to market its vehicles to younger audiences whose average budget fits with its cheaper variant, the Made in China Model 3.
A widespread presence on social media
Tesla has already opened official accounts on Weibo, WeChat, Douyin and Kuaishou. As the two largest short-video social apps in China, Douyin is more popular in major cities such as Beijing, Shanghai, and Shenzhen, whereas Kuaishou is more favourable in less urban parts of China. Tesla has a wide presence over social media to appeal to platforms that attract different content and consumer segments. The company is also creative in terms of its content marketing strategy. For example, its Chinese New Year poster integrated the iconic names of Tesla Models (3, X, Y, X) with the ox.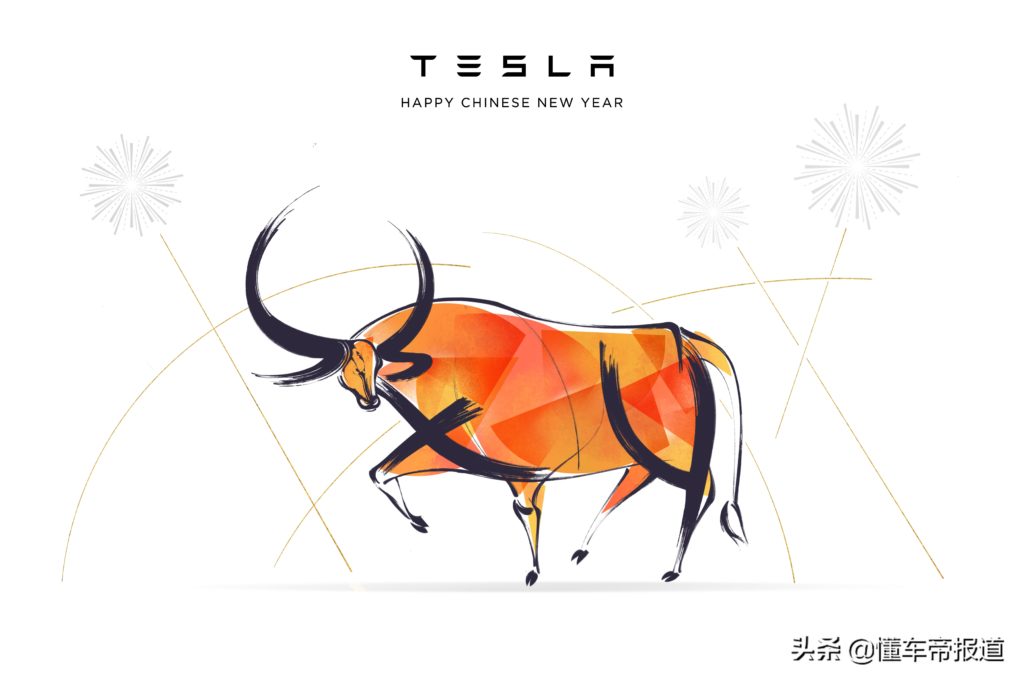 Tesla's unique marketing strategy is essential for its growth
Elon Musk's celebrity status and social power make him better at responding to journalists than Tesla's own PR department. He has a greater influence over the brand than any other CEO of a carmaker.
Nonetheless, Tesla does need marketing for growth, especially in China where there is a lot of potential to steal shares from the ICE market. Tesla's marketing strategy is just as unique as the fact that it dissolved its PR department. Their campaigns fit seamlessly into consumers' daily scenarios without making them realise it's an advert. The company does not purely focus on digital advertising but also utilises all possible social channels to communicate with its users. Meanwhile, its referral program is a trigger to incentivise word of mouth advertising.
---
If you enjoyed this article and want to contribute a piece to Dao, please get in touch with the team at [email protected]
---
Read more: