Xiaohongshu 小红书, or Little Red Book, made its name as a lifestyle recommendation platform that relies on user-generated content and is often referred to as China's answer to Pinterest. Nowadays, it has become much more than recommendation posts and is home to a range of features, including livestreaming, short videos, and e-commerce stores.
First impressions… a beauty and fashion platform for women
Previously, I had considered Xiaohongshu to be more of a female-focused platform, dominated by beauty and outfit of the day (OOTD) content so I wasn't that interested in using it. Indeed, the majority of Xiaohongshu users are young, female city-dwellers: women account for 88.37% of users, and more than 56% of Xiaohongshu's userbase live in the four first-tier cities of Beijing, Shanghai, Guangzhou and Shenzhen. Due to its popularity among women, the top three topics on the platform are fashion (9.98%), beauty and makeup (9.85%), and gourmet food (8.05%), according to Qiangua Data.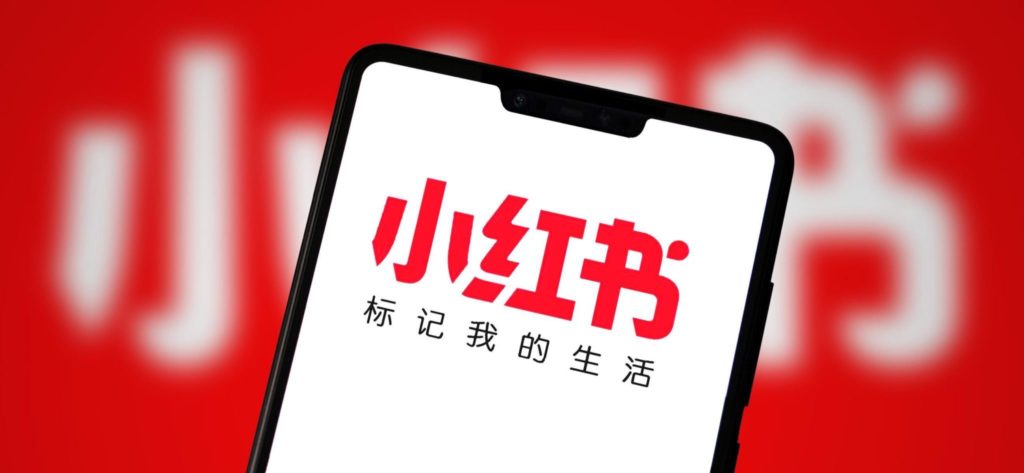 However, after I started exploring Xiaohongshu earlier this year, I realised it was also home to lots of interesting and talented creators. The range of content – education, overseas life, comedy etc – changed my initial perceptions about the platform.
Unexpectedly, my overseas life and travel content went viral
I then decided to start posting content on the platform during the Chinese New Year holiday in February. I already had quite a lot of followers on Douyin (Chinese TikTok), so I thought I would give Xiaohongshu a go and uploaded one of my videos about my life as an overseas student in the UK. Initially, it didn't get many views, but then I reposted it and it gained a lot of traction. The rapid growth in traffic motivated me to post more videos.
I originally planned to have two content directions: videos exploring my life in the UK and a cinematic vlog. While I thought Xiaohongshu might suit this kind of cinematic content, as with Douyin, these videos didn't pick up many views. On the other hand, my videos about studying abroad and different British accents went viral.
They have been popular among my target audience, young Chinese with an international background, many of whom have studied or lived in the UK or are planning to. Yet, they also appealed to a wider audience as they exposed an eye into what life is like in the UK, especially for those who don't have access to a VPN. Many viewers hadn't appreciated the variation in British accents before. I think that the lack of creators posting similar content has been key to my success.
Xiaohongshu offers more genuine, trustworthy content
From my experience on the platform, users who copy other people's content formats will find it difficult to gain traffic on Xiaohongshu. This is where it varies from other platforms, like Douyin. While Xiaohongshu has more restrictions for creators, it offers much better-quality content than Douyin.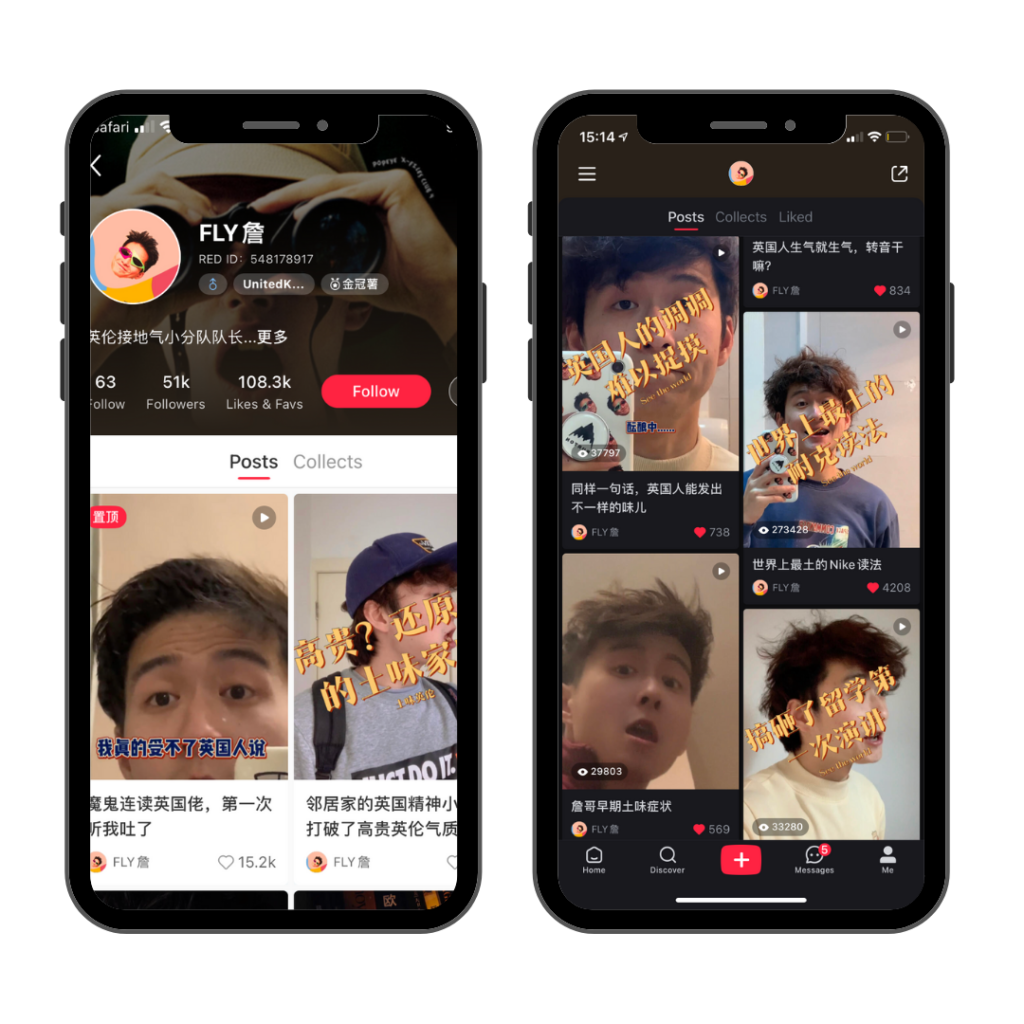 I used to post a lot of original content on Weibo but, in my opinion, it is now just a news channel, not a content creation platform. Furthermore, there is a lot of fake content and traffic on Weibo; a post can get 20,000-30,0000 comments but many of these are not genuine. For now, Xiaohongshu is a more trustworthy platform, although that may change in the future. I predict that users will be able to buy likes and comments in the future through its content promotion feature, hong shu.
Brands can drive engagement by highlighting their personality
Like most other Chinese social media platforms, Xiaohongshu has a fully integrated e-commerce function and I am still figuring out how, and whether it can bring direct benefits to me. I tend to buy from the influencer rather than an official website or e-commerce site (Taobao/ Tmall/ JD). Brands should be aware that this is true of a lot of Xiaohongshu users who prefer purchasing directly from influencers. The definition of 'influencer' in China is rapidly evolving and the expansion of the industry is leading to growing competition with brands.
Due to being a user-generated platform at its foundation, Xiaohongshu is still very personality-driven. Therefore, it's important for brands to highlight their individual brand philosophy and values and relate to the audience on the platform.
Brands like Neiwai and Puma do this well by not solely focussing on the functional side of their products, but also appealing to Xiaohongshu users on a more meaningful level. Lingerie brand Neiwai's content has targeted gender and body image, and Puma uses punchy word design and interesting graphic formats on the platform.
A continuous journey to developing my Xiaohongshu personality!
I have been looking at more content formats that I can use on my Xiaohongshu channel, while also examining which personality I should adopt on the platform. Although it could bring me more traffic, I'm not planning to work with brands as it might affect my online personality. I also need to consider whether the platform will give me more traffic if I focus on one genre of content or multiple.
In fact, at the moment, I feel that people like my content because it truly reflects the experience of many young Chinese who are studying abroad or have done so, and my videos resonate with them. I still remember one touching comment:
My Douyin account mainly consists of fun and cultural videos but I want people to see another side of me and expose life in the UK, especially as I plan to move to London in the future.
---
If you enjoyed this article and want to contribute a piece to Dao, please get in touch with the team at [email protected]
---
Read more: