Jo Malone is renowned for its quintessentially English scents which run through its range of perfumes, candles and creams, but, how have these fragrances fared in China?
Founded in 1990 and sold to Estée Lauder in 1999, Jo Malone has established a global presence due to its high-quality products and classic design. The brand entered the Chinese market in 2014 and expanded into the country's digital sphere with a store on the e-commerce platform Tmall four years later. Jo Malone's presence on Tmall has provided it with access to a larger consumer base and has helped the brand to gain more market penetration.
Chinese consumers tend towards online recommendations
Recommendations of products or brands are valued highly in Chinese society due to the lack of brand legacy and mistrust over fake products. Hence, recommendation-based marketing or zhongcao (种草) in Chinese, which literally means 'to plant grass' and derives from the phrase 'to plant a seed in one's mind', has become a go-to for many brands. While Chinese consumers once purely relied on friends' suggestions, nowadays KOLs and celebrities lead the charge in influencing consumer decisions.
In China, the home of zhongcao marketing is Xiaohongshu, a user-generated content (UGC) platform focused on reviews and recommendations which is especially popular among young women. Nonetheless, zhongcao marketing is widely used across most Chinese social media channels. These interpersonal relationships and China's digital infrastructure have resulted in the rapid rise of social commerce which has become intrinsically linked with zhongcao marketing.
Jo Malone increases brand awareness through UGC
Jo Malone has effectively used zhongcao marketing to increase brand awareness and improve its reputation in China. The brand secured the help of a local Chinese digital agency Activation Nodeplus to understand and resonate with Chinese consumers. Activation Nodeplus has provided assistance with its Tmall campaigns, social media content, cooperation with KOLs, livestreaming and offline events.
In February 2021, Jo Malone ranked third on Xiaohongshu's list of user engagement with brands' paid adverts, with a total of 122,566 commercial post interactions. As well as Xiaohongshu, the brand focuses on developing UGC on Weibo and Douyin. It has also piggy-backed off lifestyle retailer Miniso's marketing campaign. Miniso created its own perfume that it marketed as a "cheap version of Jo Malone". This also had the adverse effect of increasing brand awareness for the British perfume brand.
In addition, Jo Malone has directly engaged with KOLs and celebrities – those at the heart of zhongcao marketing. Jo Malone's perfumes were on show at the weddings of celebrities Angelababy and Michelle Chen, which helped the brand leverage a large audience of fans. Combining the recommendations of celebrities, KOLs and online users has helped the brand appeal to a wide audience, and, from this pool, it has been able to use paid advertising to target select segments.
Jo Malone's targeted WeChat campaign pays off
Jo Malone's 'Blossom' campaign on WeChat illustrates how paid campaigns can be used to complement zhongcao marketing.
Last July, Jo Malone launched a limited series of floral fragrances which were specially created for summer. They were promoted on the brand's WeChat Mini-Program by advertising on WeChat Moments and targeting the followers of its WeChat official account. This strategy paid off and Jo Malone reached a Return on Investment (ROI) of more than 1. Compared to conventional advertising, the WeChat promotions had a 14% increase in conversion rate.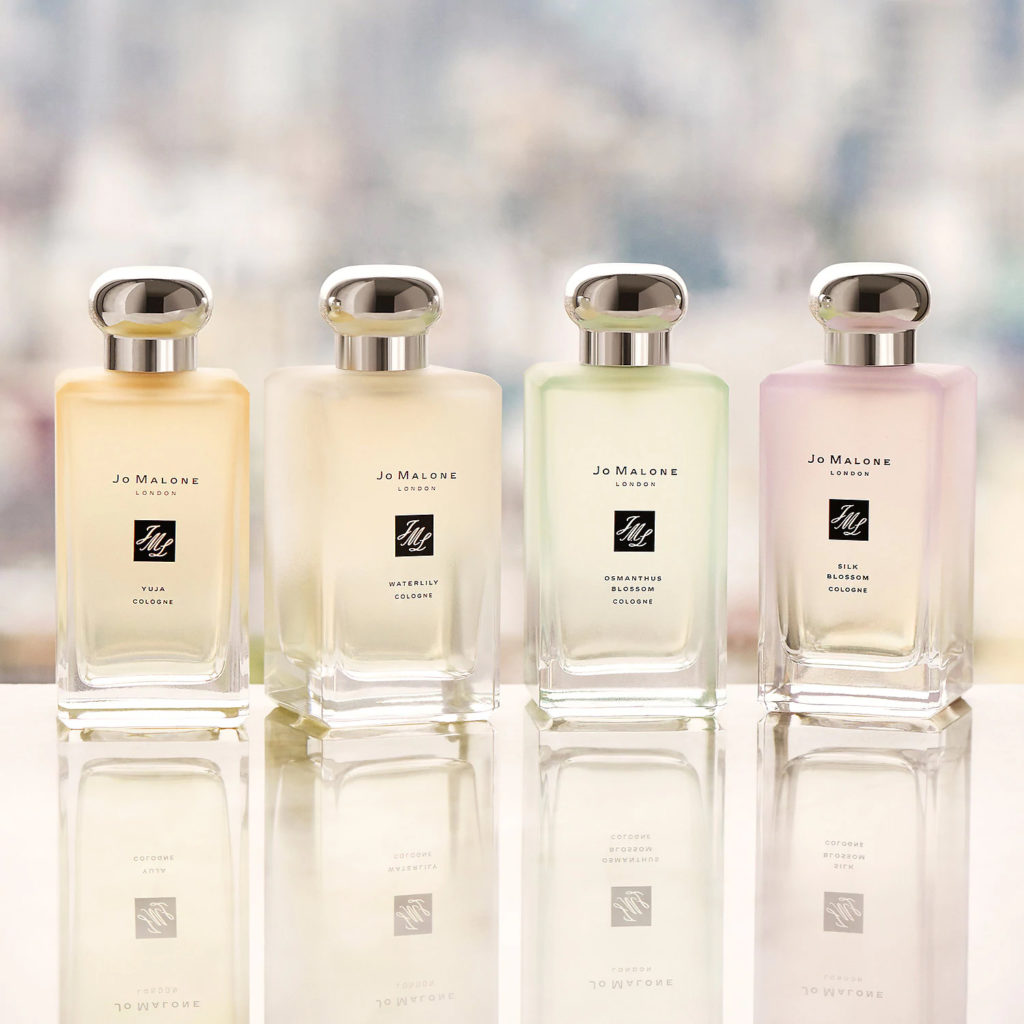 In addition to this, Jo Malone inspired user-generated content by encouraging users to comment on the reasons why they loved the new perfume range. Those who commented were in with the chance of winning a special gift from the brand. As a result, the WeChat articles reached over 100,000 views.
Zhongcao is key to China's social commerce future
Zhongcao marketing is growing in popularity with the expansion of livestreaming, social commerce and China's influencer/ KOL culture. If leveraged well, it can motivate consumers to buy products much more effectively than traditional advertising and can be used to reach target audience segments.
By eliciting the help of a local agency and appealing to UGC on social media platforms, Jo Malone has successfully become the go-to perfume for Chinese consumers and upped its social commerce sales.
---
Read more: