While those who have never been to China might have heard of bubble tea before, and maybe even tried it, they might not appreciate the popularity of the drink in China.
I was obsessed with bubble tea when I lived in China and the country's convenient delivery services meant that I could get a bubble tea whenever and wherever I wanted. When I feel anxious, frustrated or stressed, a cup of bubble tea can relinquish these negative feelings. I'm not the only one who uses bubble tea as a way to relieve stress and many post-90s in China have developed an "addiction" to the drink. But how has bubble tea attracted such a cult following?
THE fashionable drink in China
Bubble tea was created in Taiwan in 1988 and first launched in mainland China in 1997 through the chain "Kuaikeli" (快可立). As the drink grew in popularity, more and more stores have popped up across China and the world.
In any city in China, you're never far away from a bubble tea shop. As of June 2020, the two largest new brands alone, HEYTEA and Nayuki, owned a total of 850 Chinese stores. However, the availability of bubble tea isn't just limited to physical stores, mini-programs and delivery platforms enable consumers to order bubble tea online to wherever suits them.
Bubble tea's unique flavour
While China has a famous tea-drinking and teahouse culture, the popularity of bubble tea shows how Chinese young people have adapted tea to their own tastes.
The sweet milky drink contains boba pearls which are made of tapioca and are what gives "bubble" tea its name. The boba pearls should be soaked in honey or sugar syrup to give them a burst of sweetness when you chew and bite them – this is the key to a good bubble tea.
The drink suits people with different tastes as you can choose between a tea-based version or a base of milk, coconut, matcha etc, and most stores allow you to choose the sugar and ice levels. The multiple flavours and forms of bubble tea mean that it can be drunk throughout the year: a heated purple potato tea is warming in the winter; whereas, fruit teas are refreshing during summer months.
Bubble tea becomes a lifestyle concept
Bubble tea is no longer marketed as just a drink, it has also become a lifestyle concept. When Chinese young people want to catch up with friends, they will opt for a bubble tea shop over a coffee shop. It is a common sight in China to see people grasping a tea in their hand as they go shopping, to the cinema or on their daily commute. Bubble tea can even be a romantic gift! Online stores allow you to leave an attached message to be delivered to your partner or friend.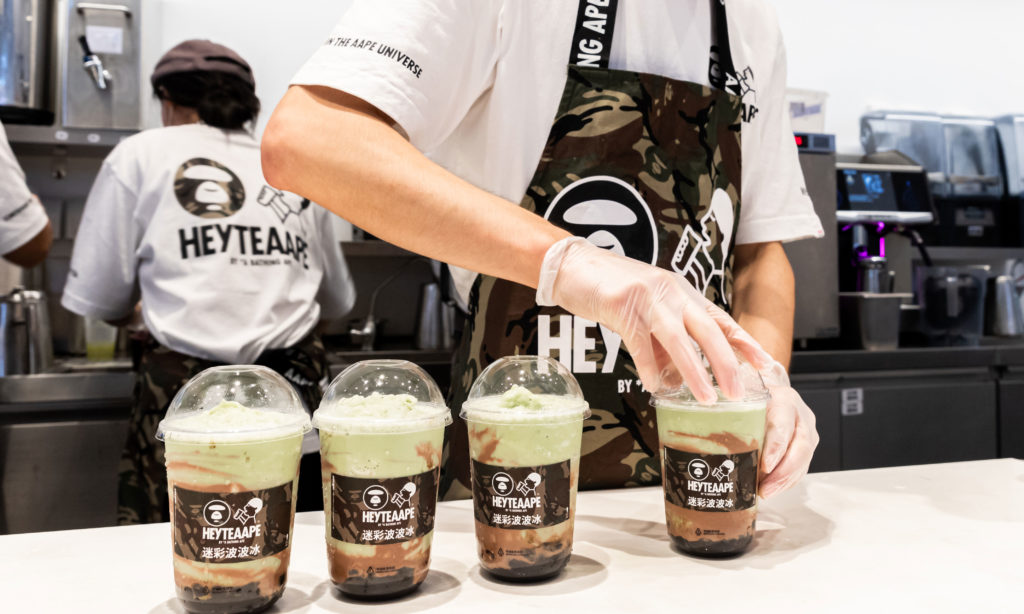 However, the popularity of bubble tea means that you sometimes need to wait in a queue of over an hour. Yet many Chinese consumers are willing to stand in line to get their hands on the drink. Bubble tea fans are also eager to wait it out to try new, limited edition and co-branded products.
Unique design, co-branding and festive products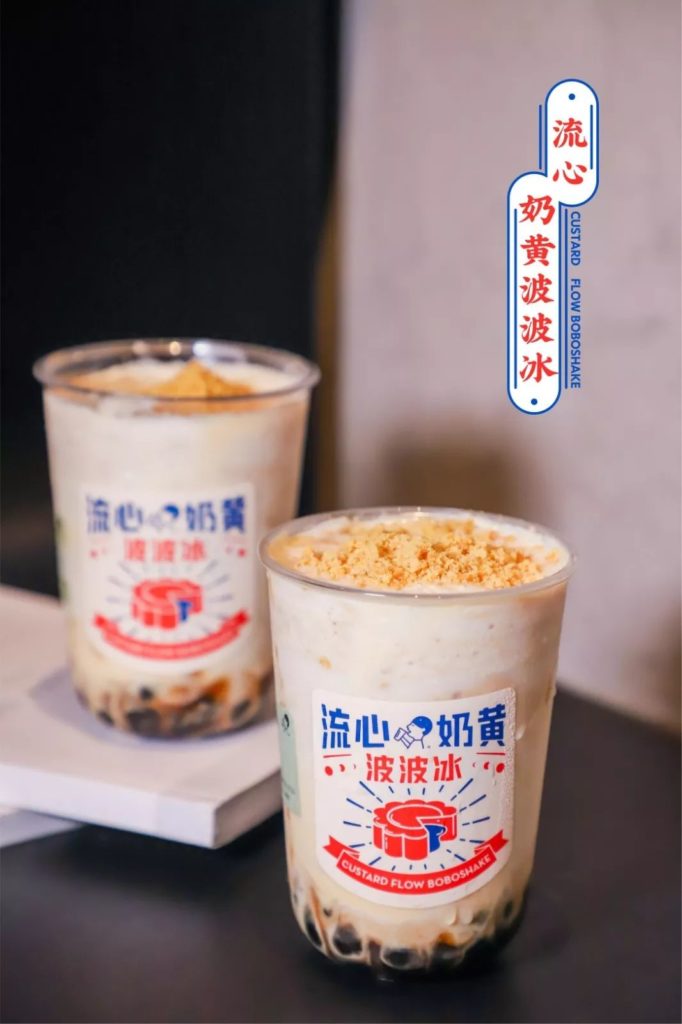 Many bubble tea brands are very savvy when it comes to marketing to their young Chinese consumers and responding to their changing demands. Bubble tea has come to entail more than just a drink and brands have reflected this in their campaigns and design. HEYTEA's popularity has not just come about due to the drink itself but also the well-designed packaging which young Chinese like to post pictures of on social media.
Brands usually release limited festive products to attract their audience, such as HEYTEA's Jade Rabbit bubble tea for the Mid-Autumn Festival. For many, the consumption of these products is actually a way of celebrating the festival.
HEYTEA often produces cool and quirky campaigns and products in partnership with other famous brands. Between 2017 and June 2020, HEYTEA worked with 54 domestic and international brands, including 7up, The British Museum, QQ Music, Kiehl's, Dove, Durex, Peacebird, Aape, M&M, Meituan and iQiyi.
Bubble tea brands have developed many innovative ways to appeal to Chinese consumers – several brands even invented 5-litre holders to meet the needs of their bubble tea-obsessed customers.
Experience Chinese culture through the lens of bubble tea
I'm a bubble tea lover so there is no doubt that I like taking my friends to bubble tea shops as all good things are meant to be shared! Although there is less availability of bubble tea in London, where I live now, there are many stores in Chinatown which offer various flavours.
Bubble tea is not a typical drink in England and allows locals to experience a different culture and an important aspect in the lives of young Chinese. However, if you're someone who has never tried bubble tea before, my advice is to make sure you try an authentic brand so that you can truly understand why it is one of the most amazing drinks in the world!
---
Check out our latest opinion articles:
---
If you enjoyed this article and want to contribute a piece to Dao, please get in touch with the team at [email protected]