Celebrities and influencers play an outsize role on Chinese social media and in marketing and are an essential part of brand marketing to reach consumers. Content Commerce Insider presents a monthly series focusing on who's been having the biggest impact and why it matters.
A stormy month for stars
The new year got off to a tumultuous start for China's celebrity scene, with the surrogacy scandal surrounding actress Zheng Shuang making headlines around the world as her career effectively came to a screeching halt. In comparison, the revelation just a few days later that hugely popular singer Hua Chenyu had fathered a child with ex-girlfriend Zhang Bichen drew attention in a culture where marriage before children is still the overwhelming norm, but certainly nowhere nearly as much scorn. Hua has been viewed more favourably because he expressed a desire to co-parent his toddler daughter, while Zheng has been accused of abandoning two children born to surrogates in the United States.
Huawei heiress Annabel Yao's attempt to buy her way into star status also flopped. Chinese netizens compared her unfavourably to her older sister, Huawei CFO Meng Wanzhou, who has been held in Canada since 2018 while awaiting extradition to the United States on fraud and conspiracy charges.
In light of all this, perhaps the biggest positive celebrity story of the month was Andy Lau's appearance on Douyin (the Chinese counterpart to TikTok), highlighting both the 59-year-old star's staying power and the star power of China's leading short video app, which has emerged as the social media place to be for the country's top-performing artists.
A historic Douyin debut
Despite being in show business for 40 years, Lau had never before established an official social media presence, saying it wasn't really for him and preferring to interact with fans through his official fan club. Then, on January 27, he appeared on Douyin, and the response was overwhelming. Within just 24 hours, Lau had drawn more than 24 million followers on the platform. The count more than doubled to surpass 52 million by the end of the month, with 85 million cumulative likes on his first five short videos.
Lau's debut on Douyin was a 30-second clip inspired by a climactic scene from one of his biggest hits, 2002's Infernal Affairs (remade in Hollywood by Martin Scorcese as The Departed). In the original rooftop scene, Lau's character, a triad mole in Hong Kong's police force, is confronted at gunpoint by Tony Leung's undercover officer, who had infiltrated the same gang. For Douyin, Lau reframed the scene's dialogue as a humorous invitation for fans to follow him, a strategy that clearly worked — it was the most liked video on the entire platform in January.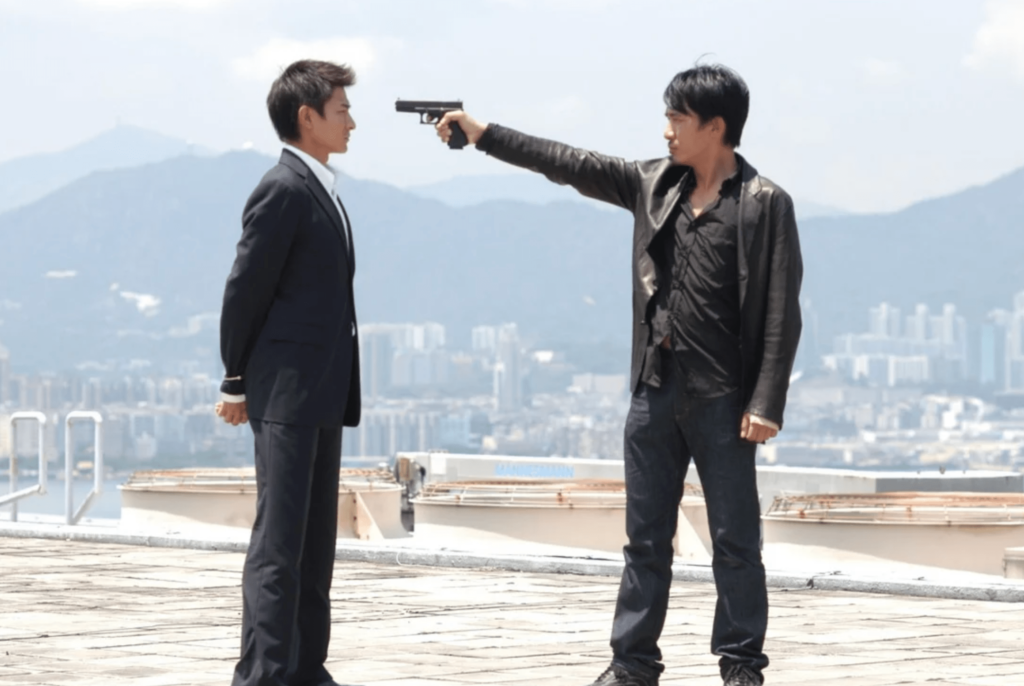 Fellow celebrities — from hugely popular young idol Xiao Zhan to famed Hong Kong actress Carina Lau (Tony Leung's wife) — also rushed to welcome Lau with their own congratulatory comments and entertaining video responses, creating a star-powered ripple effect across the platform. They also joined in on a Douyin challenge (along with regular fans) to audition to become Lau's next on-screen partner.
Lau's longstanding influence
Known as one of the "heavenly kings" of Cantopop, the Hong Kong-based Lau has had a long and storied career over the past four decades. He has appeared in more than 160 movies and released nearly 80 albums, and, like singer Jay Chou, he holds appeal across generations. But while Chou signed an exclusive deal with Douyin rival Kuaishou last year, Lau is casting his lot with the more tried-and-tested celebrity hub that Douyin represents. The platform now boasts more than 3,000 stars with official accounts, which they use to engage with fans, host concerts, publicize their latest films and albums, and promote and sell products via livestreaming.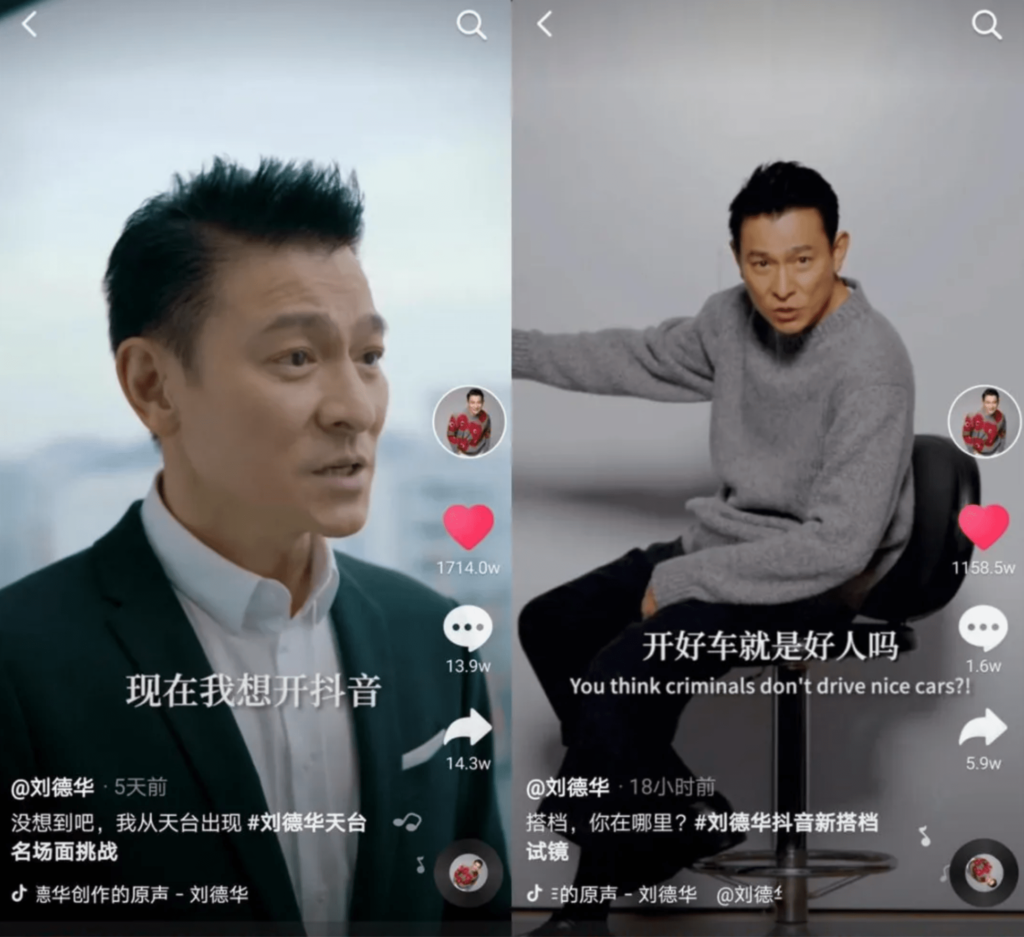 The future of celebrity on Douyin
Lau has already amassed one of the largest followings on Douyin, and that should help fuel interest in projects such as his upcoming film, Endgame 人潮洶湧, slated for a Chinese New Year release. Lau's presence on Douyin could also entice brands to work with him to tap his massive fan base which spans generations — from those born in the 1970s and 1980s who grew up with his movies and music to Gen-Z audiences intrigued by the sight of their favourite young idols paying homage to Lau.
E-commerce livestreaming by celebrities has also been a big draw on Douyin over the past year, coinciding with the platform's heavy investment in developing its own 'closed-loop' content-commerce ecosystem encompassing multi-channel networks, online stores, payments, and, of course, video with strong links to the entertainment world.
---
Read more about short-form video: