Key takeaways:
Xiaohongshu dropped a sports market in Shanghai during the May Day holiday, featuring the emerging fashion trend Urbancore.
A wide range of outdoor sports activities were led by participating brands and fashion KOLs, leveraging China's ongoing fitness fever to enhance engagement.
The offline market was coupled with a series of live streams with lucky draws and rewards of Urbancore styled clothing to encourage participation.
---
What is Urbancore?
After the rise of Blokecore and Gorpcore, China's fashion vanguard Xiaohongshu has given birth to another fashion trend known as Urbancore. A sporty market dedicated to the emerging trendy style was launched from 29 April to 1 May, assembling China's young Urbancore followers at Shanghai's Culture Square Theatre.
Unlike the "Blokecore" fad, which is a retro footie fashion style and Gorpcore that caters to high-performance outdoor activities, Urbancore is designed for much lighter occasions for urbanists, such as commuting to work, walking the dog and casual hangouts.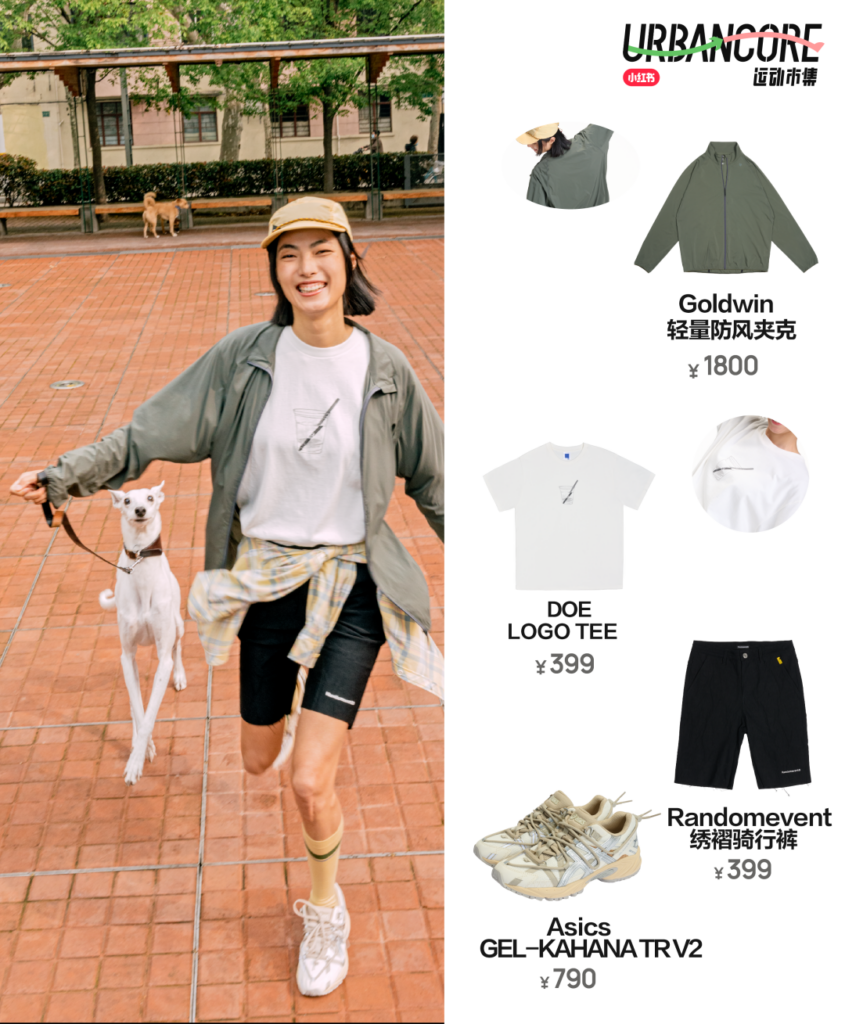 A sports carnival for Urbancore chasers
Under the tagline "Try on first, then go work out", the campaign teamed up with more than 50 outdoor apparel brands from Salomon, Burton and Hoka to Levis, New Balance and Puma. The market was also joined by bloggers from different fitness communities and fashion KOLs who shared tips and inspiration on-site on how to dress in Urbancore for different occasions.
The educational event was flavoured with entertaining activities including an open-air disco and artisan coffee experiences, smartly tapping into the continued live music fever and coffee obsession to enrich the consumer experience. Having been commonplace in the lives of China's Gen Z and millennials, these activities were also in line with the essence of the Urbancore style.
A wide range of outdoor sports activities were scheduled throughout the three-day event, including cycling, frisbee, skateboarding, golf, rugby, and spike ball. These activities were led by brands as well as participating communities and KOLs. By doing so, it created opportunities for both brands and social media influencers to have close interaction and enhance their relationship with their target audiences through some of the most sought-after sports activities while allowing them to showcase their Urbancore offerings.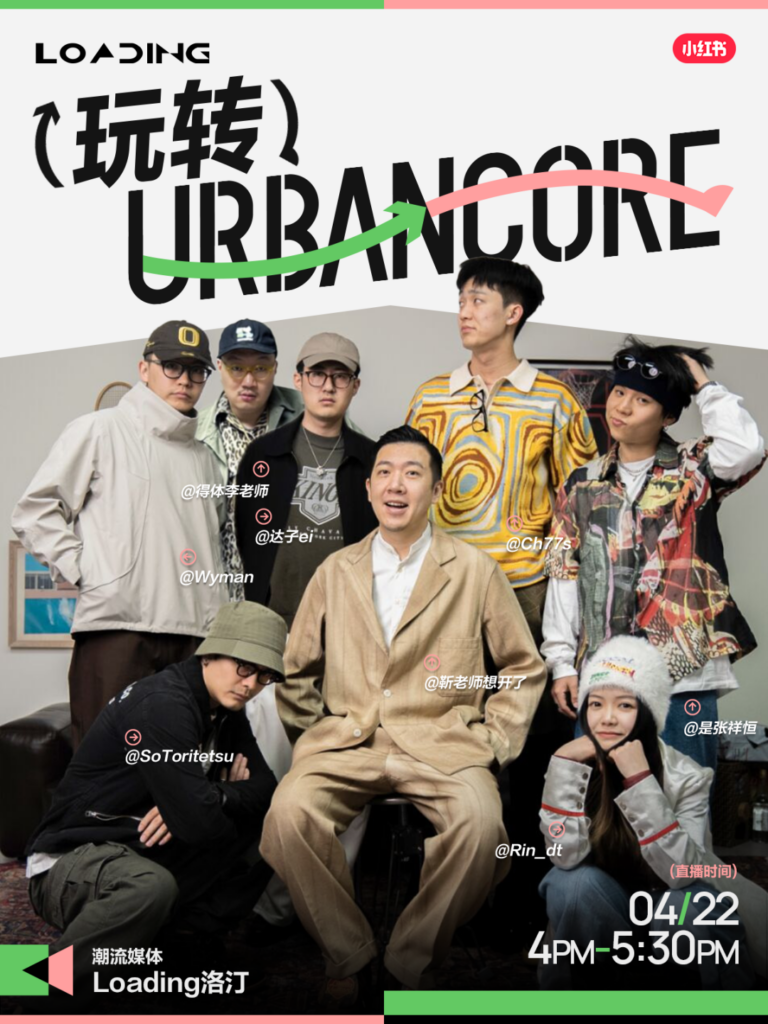 Unleashing the synergy between Urbancore and live streaming
The offline market was run in parallel with a series of online streaming sessions on Xiaohongshu's digital space, which kickstarted on 22 April and runs until 3 May. Capitalising on the pent-up demand for travel and outdoor activities during this year's five-day May Day holiday. The platform was also able to maximise the festivities of fashion to raise the profile of the newly upgraded live stream business of the platform that has so far focused on text-and-image content.
In collaboration with four leading fashion media outlets including Loading, Complex CN, AYKES, and Nowre, the lifestyle-sharing platform intended to leverage the power of media to further its education on the Urbancore trend. In addition, KOLs of different levels with a niche in youth culture were also engaged online, presenting Urbancore-style outfits for varying occasions from holiday travel through to an evening theatre show.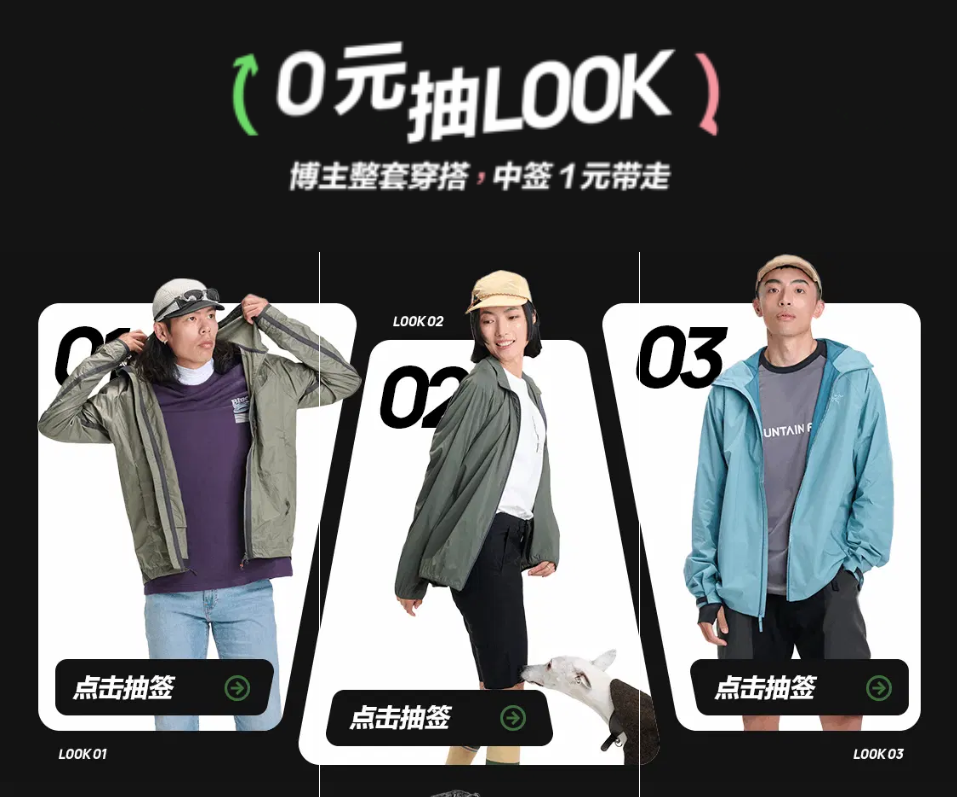 While making the most use of its own ecosystem with splash ads and an established hashtag page, the campaign's voice was further extended with an additional page created on Tencent's super messaging app. To encourage online participation, lucky draws and missions were introduced during the promotional period.
A total of six sets of Urbancore-styled clothing, presented by some of the KOLs were available and winners could grab an outfit at the cost of just 1 RMB. These comprehensive efforts ultimately paid off, with the campaign hashtag "Urbancore Sports Market" garnering over 730,000 views on Xiaohongshu, fanning the heat of the fashion trend that has drawn in more than 1.6 million views on the platform.