Key takeaways:
South Korean luxury eyewear brand GENTLE MONSTER has teamed up with China's beloved pop idol Cai Xukun for a double agent-themed collection called "CRYSTAL CLEAR".
Along with the new product release, the brand launched an online game called GENTLE MONSTER X KUN, where users are invited to an "agent adventure".
The online initiative is coupled with physical pop-up events in Beijing and Shanghai, where visitors will have the chance to experience being an agent in real life.
---
GENTLE MONSTER, a luxury eyewear brand born in South Korea that is known for its unique and avant-garde designs, has partnered with the beloved Chinese idol Cai Xukun (better known by the mononym Kun) to create a collaborative eyewear collection called "CRYSTAL CLEAR".
Inspired by secret agents, the new collection is designed to provide a brand-new and cutting-edge visual style. With Kun personally involved in the design process of this collaboration, the final product reflects his aloof personality and charm, which is believed to be compatible with the overall theme.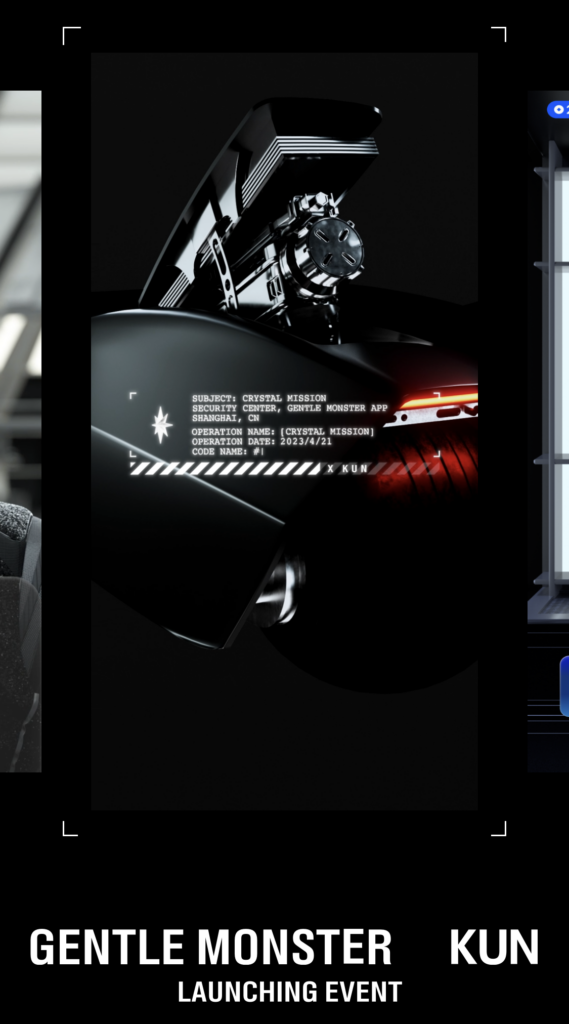 Gamifying a special agent experience
The product release was coupled with the launch of a game known as GENTLE MONSTER X KUN, which is embedded in the brand's mini program on China's super messaging app WeChat. The game can also be downloaded from the App Store and an Android version is available too. The time-limited entertainment space is set to welcome players from 21 April until 12 May. A digital avatar featuring Kun as an agent acts as the core character of the game and users are invited to "an agent adventure" where "secret challenges and missions" are assigned along the way.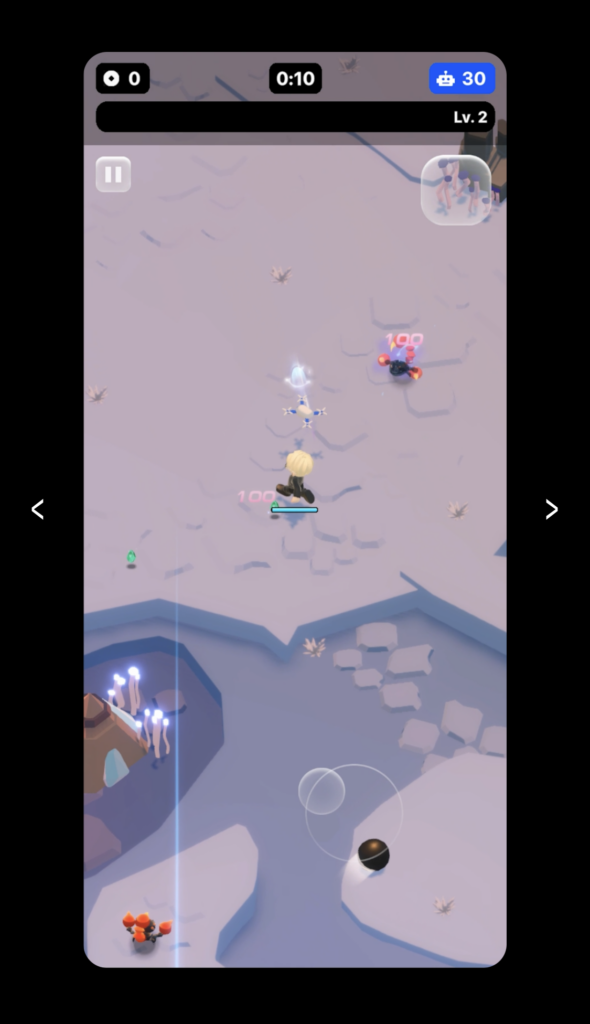 Leveraging the practice of gamification, players can choose from four designs from the new product line for their virtual agents. While serving as a tool enabling customisation, the brand is giving the nod to its new drops and is presenting them in a more playful way. Capitalising on the ecosystem that enables the feature of social commerce, a link to the brand's online store is included in the game ground, providing a convenient and smooth transition between entertaining and shopping spaces, therefore, maximising the synergy between gamification and e-commerce.  
To further encourage online participation, additional physical "mysterious rewards" have also been introduced for the weekly top 10 players during the promotional season, including an agent vest, an agent closet, an eyewear case, and a mission kit.
By tapping into the popularity of Kun, who possesses a following of over 38 million on China's biggest microblogging site Weibo, GENTLE MONSTER has successfully struck a chord on China's digital place, with the campaign hashtag "CRYSTAL CLEAR" drawing in more than 130 million views on Weibo within just two days.
Extending the online adventure to real life
In addition, an offline "Secret Agent" themed pop-up space is set to be unveiled on 28 April in two major Chinese cities, Beijing and Shanghai, extending the buzz of the online agent experience to the real world. It is understood an "Energy Crystal" cake dedicated to the new series is to be revealed at the pop-up event in Shanghai while visitors will also have the opportunity to have a taste of being an agent in real life, therefore, enabling an integrated online and offline experience.
Apart from the marketplace on WeChat, the GENTLE MONSTER X KUN collection has landed on Tmall Hey Box, which is a powerhouse initiated by China's e-commerce giant Tmall for new product release marketing solutions. The new collaboration is also set to debut globally on 28 April.