Key takeaways:
There is a growing interest in skateboarding among young Chinese following the sport's debut at this year's Olympics and the stereotyped views on skateboarding in China have also been changed too
Vans China creates a skateboard-themed gym inviting grassroots skaters to experience the sport with the former international footballer Fan Zhiyi
The campaign successfully engages with skateboarding enthusiasts by encouraging them to stick to the sport they are truly passionate about
---
A changing view on skateboarding
When skateboarding was announced to be one of the six new Olympic sports in 2016, views on this once stereotyped as a "dangerous" exercise done only by "disobedient and bad" teens, have changed in China.
Skateboarding in China has been transitioning from a marginalised sport to a mainstream one. This evolving Chinese youth culture brings opportunities not only for Chinese skateboarders but also for sportswear brands to win over skateboarding fans.
Earlier this year, Kappa China teamed up with the national skateboarding team, providing sportswear for skateboarding competitions and training. It also signed China's top three women skaters including Zhang Xin 张鑫 and Zeng Wenhui 曾文慧 the two who also competed at the first-ever Olympic skateboarding event this year.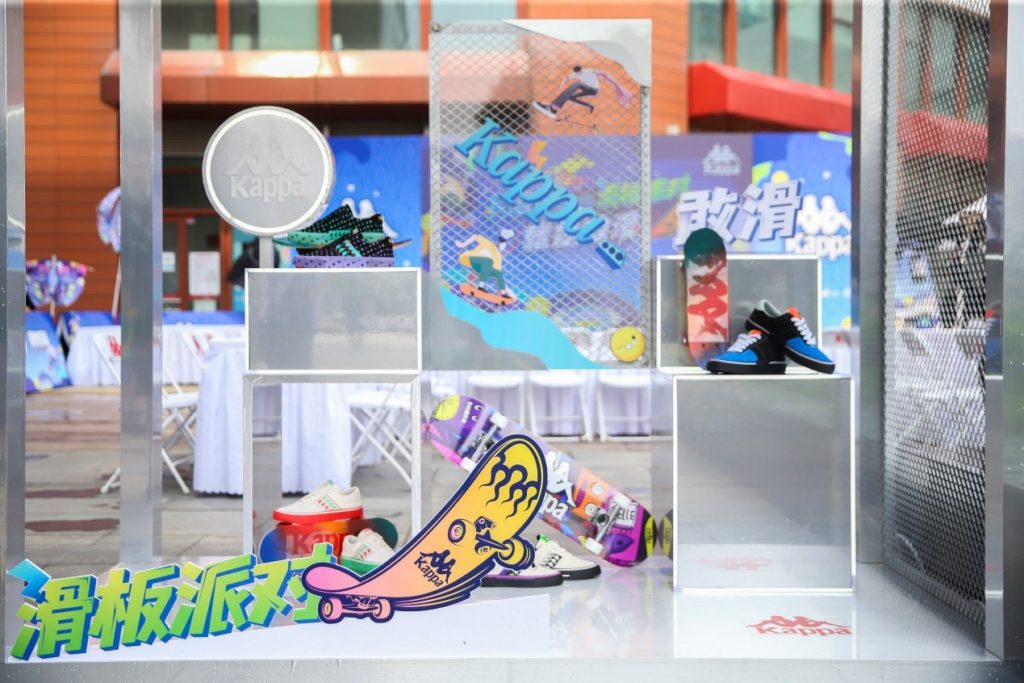 Vans China activates the skate community with football icon
Vans China, on the other hand, brings the sport to more grassroots skateboarding lovers by creating a skateboard-themed pop-up 'foot gym' as part of its campaign for Tmall Super Brand Day.
Set up at TX Huaihai, the Youth Energy Centre in Shanghai, the venue is equipped with tracks, and visitors are invited to experience skateboarding on site. With the slogan of "范得着吗" or "Is it worth it?", Vans China also made a short film which features Fan Zhiyi 范志毅, a Chinese football coach and former international footballer.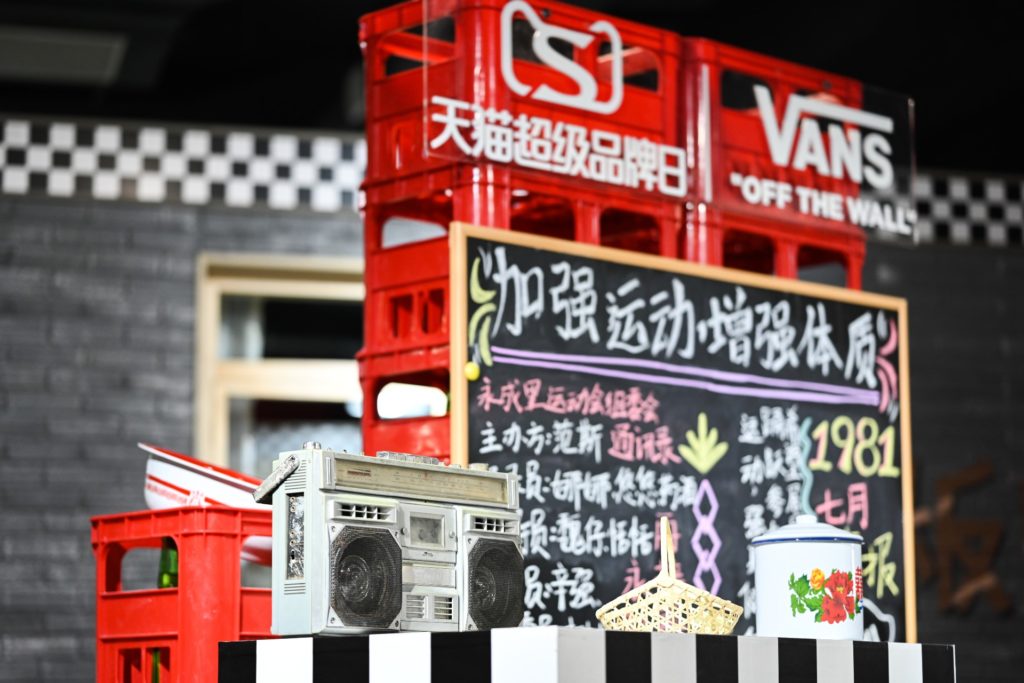 Through a time-travel story, where the footballer met his childhood self whose passion is skateboarding and tries to pursue the young boy to switch to football, the video wants to convey the "off the wall" spirit that skateboarding represents and the message that is "it is always worth sticking to what you truly love".
Having had Shanghai Opera running through in the background in the video, the campaign also tapped into the guochao trend, recreating the scene of an old Shanghai in the 1980s. The nostalgia edge has also been infused into the gym theme too. Objects such as old stereo and TV box, blackboard, chess table and pedicab are displayed across the venue, and the site is surrounded by a grey-bricked wall that is decorated with old-fashioned posters.
To enrich the visiting experience, Fan is placed in the role of the chairman of the gym, sharing not only the love of skateboarding but also the experience in foot care. Footbath chairs are also made available for visitors, and skateboarding fans are given the opportunity to DIY (Do it Yourself) their sports shoes.
A creative campaign that inspired skateboarding lovers
The campaign's spirit turns out to resonate with many young Chinese. The hashtag #范得着吗#has drawn more than 130M views on China's most popular micro-blogging site Weibo. While many have applauded it for its creativity, others also find the video inspiring. "This boosts my confidence in doing the sport I love, and it reminds me that I should not wait until I get old," one Weibo user wrote.
It also attracted some fashion bloggers with over a million fans to scout around the site and Vogue Business China called the campaign a "surprising" initiative.
Vans China won over Chinese skateboarders
With the sport being redefined as a symbol of "young, trend and freedom", more young Chinese are turning to skateboarding. And the sport is also deemed to have played a key part in driving consumption of relevant products, as young people who are the "backbone" of skateboarding are more likely to be fans of different sports brands. The question is how brands now engage with these potential customers.
Vans China leveraged the growing interest in this new sport and incorporated that enthusiasm into its campaign, which successfully attracted a targeted audience to get involved. It puts individuality at the centre of this campaign and creates a welcoming environment where the value of skateboarding is being appreciated – something that those young skateboarders may find lacking in their ordinary life.
Read more: