Key takeaways:
Honor of Kings incorporates festive elements into in-game characters' outfit, inviting players to experience Qixi traditions, such as weaving, through the game.
The platform has successfully digitalised culture through the Honor Chinese Festival Series, where it releases new skins featuring four traditional festivals.
With 96% of its over 200 million users being aged under 35, the game leverages its audience base to export digitalised culture to a large population of young Chinese.
---
Honor of Kings' new skin allows users to experience Qixi customs virtually
While love is what Valentine's Day is all about, Honor of Kings wants to bring something more than romance to this year's Qixi Festival, or Chinese Valentine's Day. To allow its players to experience the customs behind this traditional festival, the flagship multiplayer video game created by the tech giant Tencent has introduced a new outfit, also known as "skin" for its in-game character Wang Zhaojun, one of China's four ancient beauties. Some believe that this is also an attempt by the game maker to encourage more players to use the character.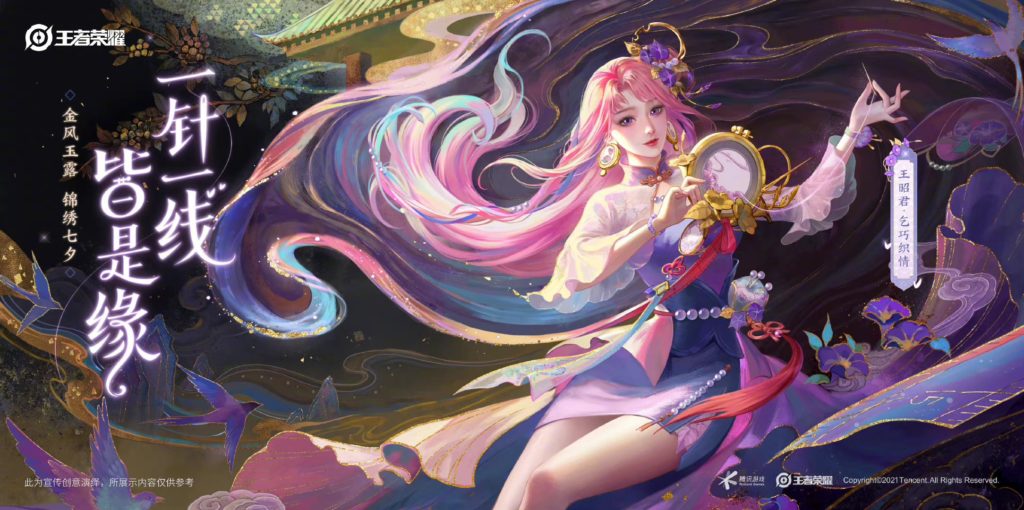 In the official promotional video, the historical character was geared with morning glory (牵牛花 – lead cow flower) and textile bags. The two items are used to refer to the couple from the Qixi legend known as Niulang and Zhinv – an ill-fated love story between a young cowherd (Niulang) and a weaver fairy (Zhinv, or weaver girl) during the Han dynasty. The virtual fairy tale is guided by a swallow – another key element in the legend. As the couple was separated by the Milky Way – a river created by the Heavenly Queen Mother's hairpin – thousands of swallows formed a bridge across the river on the seventh day of the seventh lunar month to help them reunite once a year.
The outfit is known as 乞巧织情, or "beg for dexterity and weave it into love", which combines the old tradition with its contemporary meaning. As in memory of the talented weaver, Chinese women used to pray to Zhinv for skillful hands at the festival as good needlework was considered to be a trait of a good wife in the past. These days, however, it has been a long-gone custom that is barely practised by today's generation, yet, the romance from the ancient tale continues.
The skin will only be available on the day of Qixi, which falls on Saturday 14 August this year. Though the official has not yet revealed any details regarding special effects afforded by the skin, it is expected to have three features that allow users to have a Qixi-themed virtual experience, including weaving activities in cyberspace. The video teased over 2.7 million viewers in no more than 24 hours and garnered hundreds of thousands likes on the Chinese micro-blogging site Weibo alone.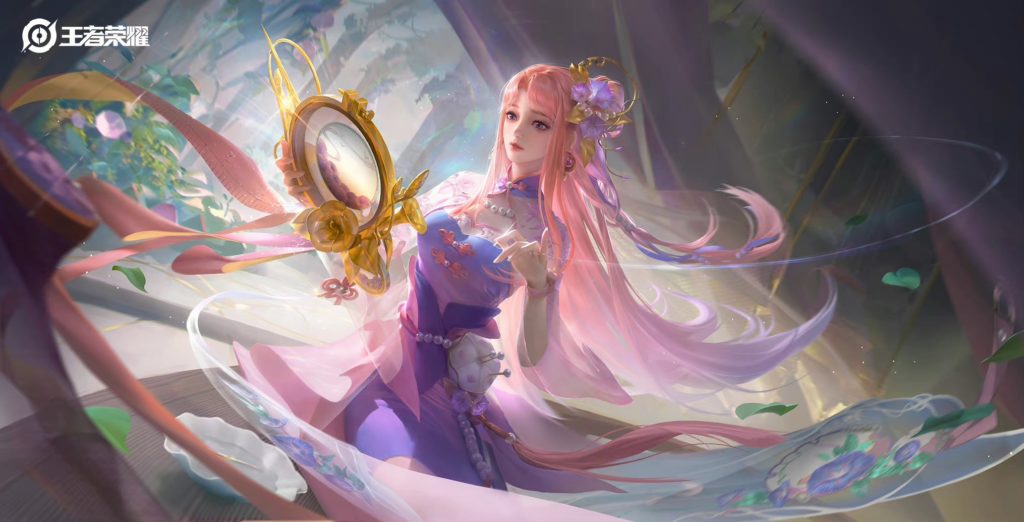 Honor of Kings digitalise traditions through festival skins
The new skin is the third out of four designs curated by Honor of Kings for its Honor Chinese Festival Series launched in March. In partnership with China Folklore Society, the series features Qingming Festival (Tomb-sweeping Day), Dragon Boat Festival, Qixi, and Mid-Autumn Festival. While the game has been regarded as a "popular heritage" thanks to its usage of historical characters, the new series is a further tap into the guochao (national wave) trend.
It leverages the potential of its userbase: an audience mostly comprised of lucrative demographics including Millennials and those belonging to the Gen-Z crowd that is also guochao fans and is digital natives. The new skin released at this year's Dragon Boat Festival broke 100,000 sales in just 10 minutes. Players were drawn by the protecting functions of the two dragon-boat-shaped shields armed for Meng Ya – a fictional character created based on the historical figure Meng Tian, a Chinese military general during the Qin dynasty. The powerful Zongzi "bullet" has been another selling point of this outfit. In addition, the Qingming skin equips the imaginative in-game archer Li Yuanfang with kites, reminding players of the traditional activity on the festival in Spring. Sales of the skin hit one million in the first hour upon release.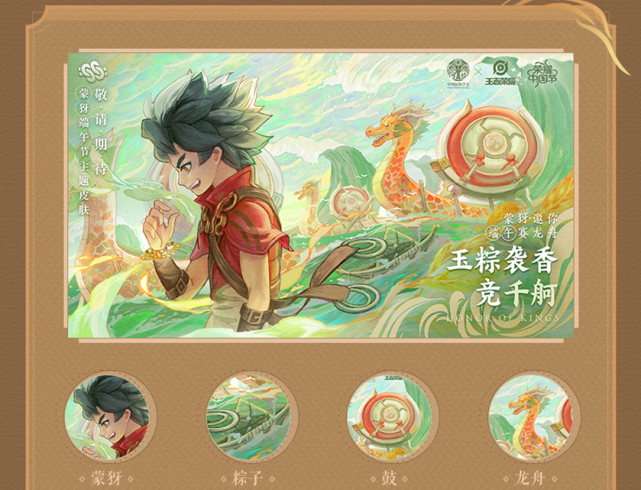 Honor of Kings has successfully digitalised traditional festivals through game skins. By incorporating cultural elements into characters' outfits and special effects attached to them, it encourages players to discover traditions. The skins bring culture to the public through festival-themed storylines that engage players with traditional customs such as kite-flying on Tomb-sweeping Day and Dragon Boat racing for the June festival.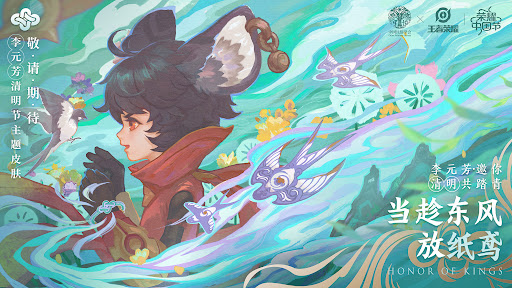 Festival skins become a medium for culture penetration
New outfits have also been a key part of building up its own "cultural IP" (Intellectual Property). The company has been expanding its cross-sector collaboration for new outfit designs. It has increased its release of new skins over the past years, from 7 in 2015 when the game was first launched, to 50 in 2019 and 36 have already been up for sale in the first half of 2021.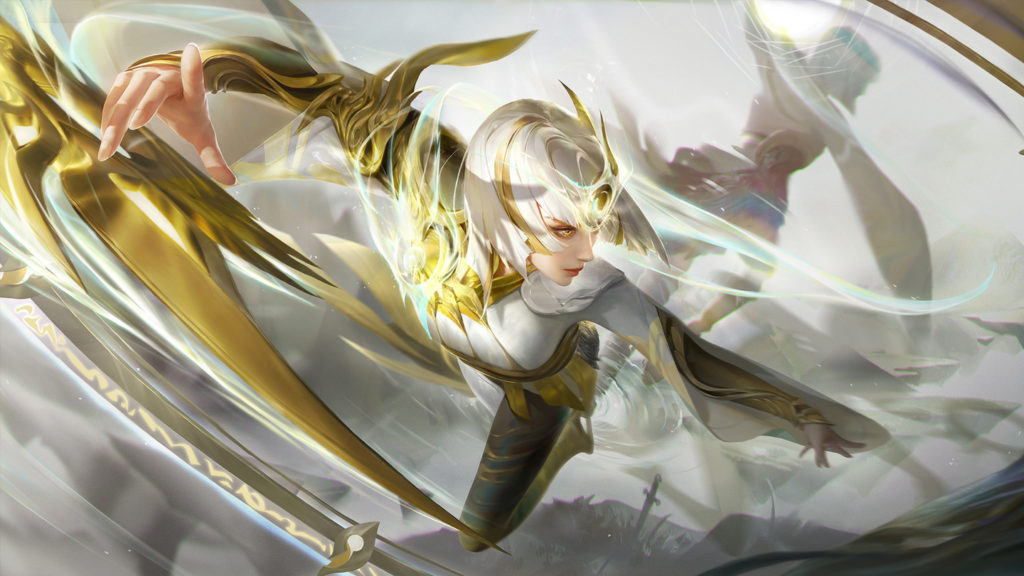 In the meantime, they allow culture in the real world to penetrate into young users by digitalising elements attached to the culture. Honor of Kings had at least 200 million registered users by 2017 with daily active users exceeding 100 million in 2020. 96% of its users are aged under 35 with those under 25 taking up more than 70%, according to a report published by Aurora Mobile, China's leading mobile big data solutions platform. More than 80% of users who participated in this year's Honor Chinese Festival believed the virtual experience has enriched their knowledge of Chinese culture.
Finding a medium to connect users with culture is key
With more than 740 million video game players in China in 2021 and the figure expected to grow to 780 million by 2025, video games are believed to have played a vital role in leading the country's cultural digitalisation. The challenge is how to deliver traditions without compromising the entertaining values that games offer.
By successfully identifying a medium that can carry cultural elements, Honor of Kings has made culture playful. Furthermore, the guochao trend has provided another leverage to export this digitalised culture to users.
---
Read more: