Key takeaways:
Chinese consumers are eager to find ways to replicate the experience of travelling amid ongoing overseas travel restrictions.
During Golden Week, Tmall launched a campaign encouraging consumers to 'travel overseas' through their senses, which caused a spike in sale of imported goods.
The platform also exhibited a giant interactive suitcase in Hangzhou which combined gamification elements with the exploration of six different countries and gained widespread attention online.
---
How have Chinese travellers, who are eager to travel abroad, responded to the closure of their borders for over 18 months? They have tried to replicate the experience of travelling through livestreams of international art galleries and museums, country 'pavilions' on e-commerce platforms and other innovative ways to learn about different cultures.
As the international cross-border channel of China's largest e-commerce platform, Tmall Global is well aware of consumers' desire to continue exploring despite COVID-19 restrictions. Leveraging these insights, it has launched several campaigns showcasing products from overseas, including from Iceland, Japan, Denmark, Greece, Monaco and Cuba.
Tmall transports consumers' senses abroad
The platform's "Sensory Travel" campaign appealed to the idea that people can still have a 'sensory experience' of a country through purchasing their products and eating their local food. Tmall Global highlighted that the sensation of travel could be brought to the home with posters saying:
To make the campaign more engaging, Tmall Global created a "senses visa" to encourage consumers to purchase products that enabled their senses to 'travel' abroad. Those who participated in the campaign received a free souvenir visa.
The campaign was launched during one of the most popular holidays in China – Golden Week in October – a period when many people look to travel overseas, COVID notwithstanding. By replicating some of the sensations of travelling, Tmall Global's sales of imported products increased by 79% year-on-year within a week of the national holiday. The turnover of Icelandic goods saw annual growth of 930% and products from Monaco increased by 740% year-on-year.
Following the success of "Sensory Travel", Tmall Global's team kickstarted another campaign to help Chinese tourists fill their desires for visiting other countries.
Tmall rebrands iconic products in its interactive suitcase
With a visa already underway, Tmall Global turned to another essential item needed to travel – a suitcase. They created a giant interactive suitcase that was on show during Alibaba's 2021 Ucan Design Week in Hangzhou.
Acting as a 'gateway' to transport visitors anywhere in the world, the suitcase door contained famous products that are typically associated with six different countries.
Campbell's Soup Cans and Move Free from America
A beret and red wine from France
Leonardo da Vinci paintings and leather handbags from Italy
A windmill and milk from the Netherlands
Cubist paintings and ham from Spain
Ukiyo-e style folding fans and smart electronic toilet lids from Japan
However, the items got a special 'Tmall twist' with the addition of the company's branding.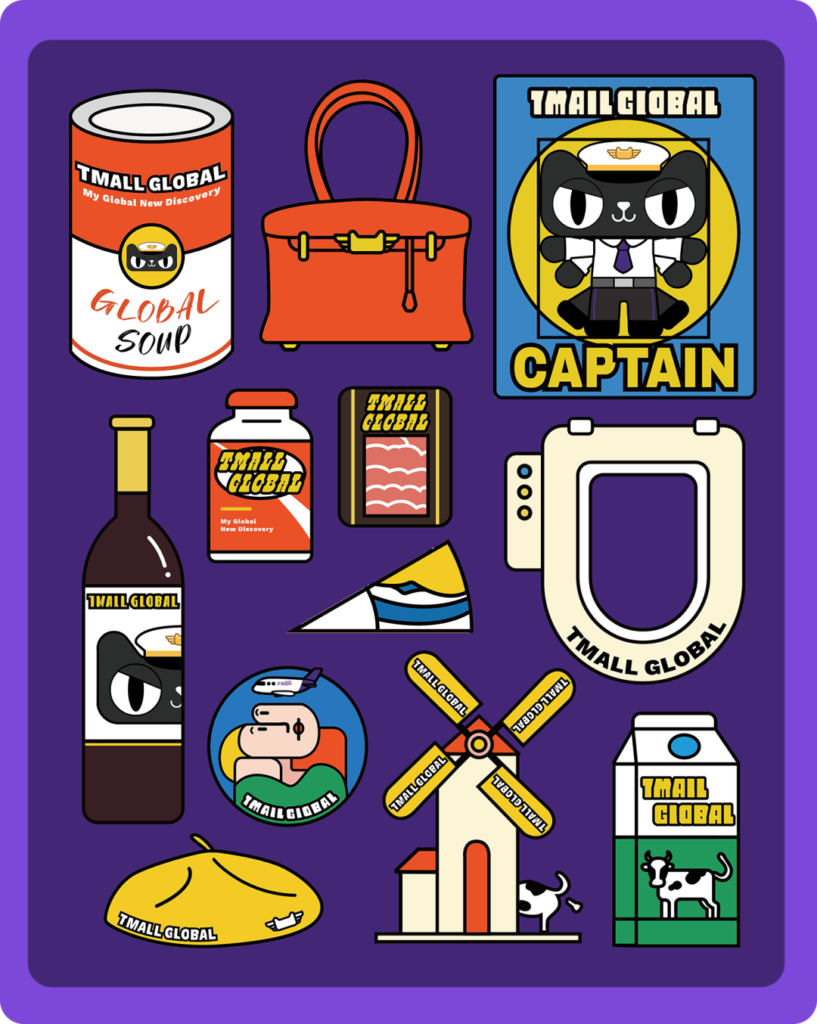 Tmall Global's iconic black cat mascot took the helm as the captain and was positioned in the main body of the suitcase. It engaged with visitors by showing them the landmarks and culture of the six countries. To make the exhibit more interactive, bystanders were asked to identify which products the country belonged to. Those who give the correct answer were in with the chance of winning a souvenir in the form of a "Tmall Global flight ticket" or a set of postcards.
The campaign received attention in news outlets and on Weibo, inspiring many people to attend the event and see the giant suitcase with their own eyes. The hashtag – the name of the campaign – "#World Art Discovery Journey" (#世界艺术发现之旅) gained 53.98 million views on Weibo with many users sharing their experience.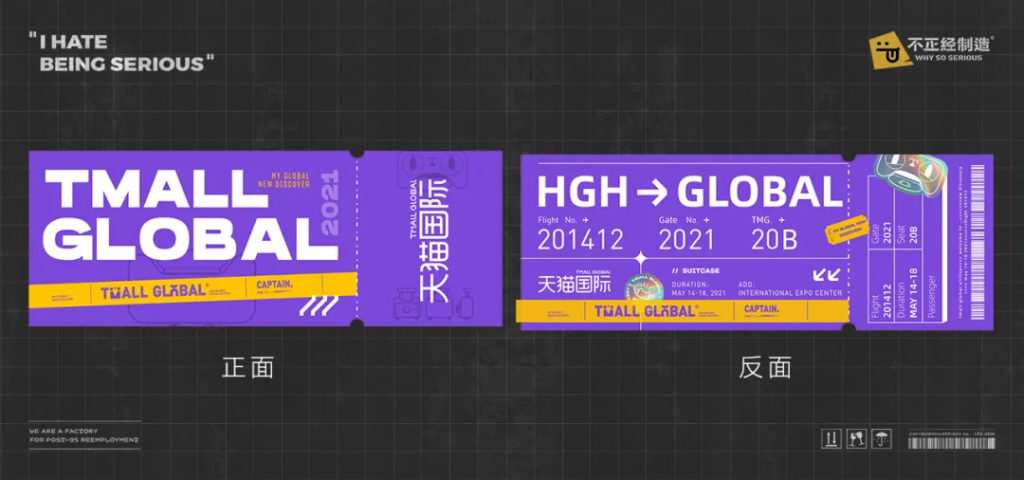 Tmall Global provides experience to explore during the pandemic
Tmall Global has successfully identified and tried to solve a pain point experienced by Chinese consumers during the last 18 months – being unable to travel abroad. The giant suitcase and visa imitate some of the excitement and sense of exploration that people experience when travelling abroad. Gamification and the chance to win free souvenirs helped the campaign gain more exposure online. Tmall Global has helped consumers to understand more about the culture, landscape and products of different countries, while also effectively promoting its sales.
Creative agency: 不正经制造 Why So Serious
Brand: Tmall Global
---
Read more: