Key takeaways:
Chinese consumers are eager to travel domestically and a recent survey by Airbnb found that 94% of respondents had already booked travel for the second half of 2021.
Alibaba's travel service platform Fliggy is trying to tap into its young target audience with its "Desert Hertz Music Festival" which will be held in early August.
The festival's location, glamping opportunities, performances from well-known singers, and local cultural activities have gained the festival considerable attention online.
---
With COVID-19 being effectively controlled in China for over a year, consumers are confident about travelling domestically and are keen for a holiday this summer. In fact, 94% of respondents have already booked travel for the second half of 2021 according to Airbnb's recent "Summer Travel Trends Report".
Based on a survey of 1,500 Chinese travellers aged between 18 and 50, the report found that many people are using the opportunity to explore China's geographical and cultural diversity: 71% want to be close to nature and 39% hope to be active in their outdoor pursuits. Meanwhile, 67% responded that they want to experience culture, such as local cuisine and historical attractions.
So, how has travel agency Fliggy being responding to consumers' shifting demands throughout the pandemic?
Fliggy spurs on tourism throughout the pandemic
Alibaba-owned Fliggy is a travel service platform that connects consumers with ticket agents, airlines, travel agents, and accommodation providers. Unlike Alibaba's other travel service, Alibaba Business Travel, which provides corporate travel services, Fliggy's largest target audience is young consumers. Aside from its connection with the vast Alibaba ecosystem, Fliggy has secured its strong position in the market due to its lucrative discounts.
The platform effectively adapted to the pandemic by developing livestreaming partnerships with global travel organisations to satisfy Chinese consumers' demands for overseas exploration. In January, the British Natural History Museum partnered with Fliggy to hold a livestream for Chinese viewers as part of the former's "Traveling in Europe" series. Fliggy's extensive 10 billion RMB subsidy scheme also helped to spur demand for domestic tourism as the industry got back on its feet after China's COVID-19 outbreak last year.
Fliggy attracts young consumers with desert music festival
As one of China's top travel platforms, Fliggy is known for being responsive to Chinese consumers' travel demands. Unable to travel abroad for the second year in a row, Chinese tourists are looking for new, exciting opportunities within the country – something which Fliggy looks set to deliver with its "Desert Hertz Music Festival".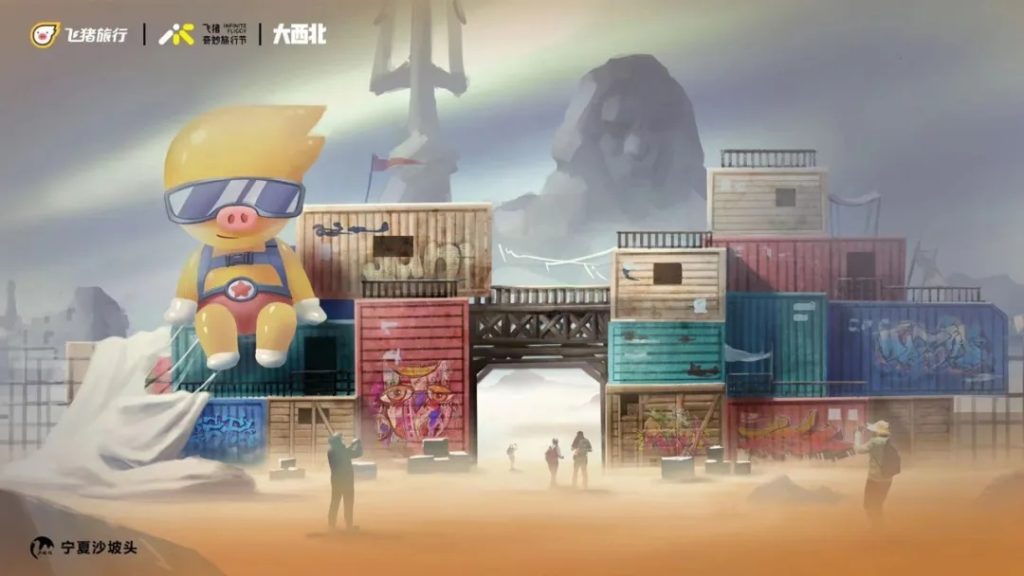 The three-day-long festival, which takes place between 6 and 8 August, will be held in Shapotou 沙坡头, a desert located in Ningxia Hui Autonomous Region and which is popular among tourists. A partnership with the Ningxia Cultural Tourism Department has seen the province become the first to open an official flagship store on Fliggy and it is also the location of the platform's first event. Indeed, the festival will be used as a launchpad for Fliggy's new domestic destination marketing strategy.
Famous musicians and unique location appeal to target audience
The novel location has enticed young consumers. Surrounded by a high-pressure work and study environment, many young people cherish the chance to get away from their busy day-to-day lives, whether that be through video games or travel. Therefore, the chance to enjoy live music with friends in the desert offers the perfect, relaxing escape. While some may view it as a break from time on the screen, others regard is a perfect way to bolster their online profile – what better way to attract likes than a sunset in a vast expanse of desert?!
In addition, the festival has drawn in some big names: twelve famous musicians will take to the desert stage. Appealing to China's 'fan economy', Fliggy picked Chinese singer-songwriter Mao Buyi as one of the headline acts. He has spiralled in popularity since winning the first season of the reality show The Coming One (明日之子) in 2017, and later saw his album Perfect Day take the top spot twice on the Billboard China Singles Chart in 2019.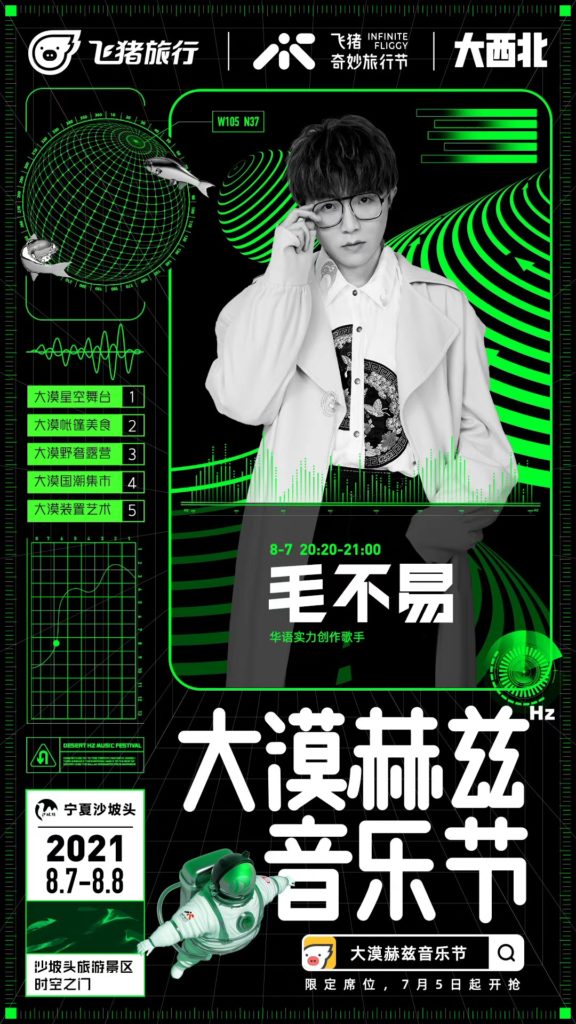 Many netizens expressed their excitement about watching Mao perform under the Weibo hashtag "#Desert Hertz music festival" (#大漠赫兹音乐节#) which has amassed over 220 million views.
Desert 'glamping' taps into outdoors exploration trend
In line with the increasing popularity of outdoor activities, many young Chinese travellers have turned to camping as their accommodation of choice. However, for some, a sleeping bag on the floor and a lightweight tent don't quite cut it. More and more Chinese young people are turning to 'glamping' (glamorous camping) as a way to enjoy the outdoors with home comforts.
A number of brands have jumped onto this trend by producing outdoor collections for young consumers that want to appear stylish on their getaways, such as a co-branded campaign by North Face and Gucci earlier this year.
The camping trend is also apparent online and was one of the top ten keywords on social review platform Xiaohongshu in 2020. As of 30 June, there were more than 290,000 posts related to the keyword "camping" on the platform. These covered a wide variety of topics such as campsite options and camping kits recommendations.
Guochao market integrates local cultural experiences
Fliggy's festival will tap into another trend highlighted by Airbnb's report – a desire to explore Chinese culture. Festivalgoers can venture into food tents to sample local delicacies from Ningxia and the surrounding areas of northwest China, such as goji cocktails and goat milk coffee.
As well as taking in the scenery, music and food, young visitors can also explore local culture and ancient Chinese crafts at the guochao-themed market. While guochao, or 'China fashion trend', was previously centred in the fashion and beauty industry, it is now expanding to different sectors, notably, travel.
Visitors can watch vendors whip up an artwork out of hot, liquid sugar in an art form known as tanghua (sugar painting) and then buy one to consume. Shadow puppet performances, which are an ancient form of Chinese storytelling and entertainment, will be on show. Ticketholders can also head to the desert market to try on hanfu, a traditional clothing style that has seen a massive revival among young people in the past several years. While those after a more relaxed experience can drift down the Yellow River on a traditional sheepskin raft.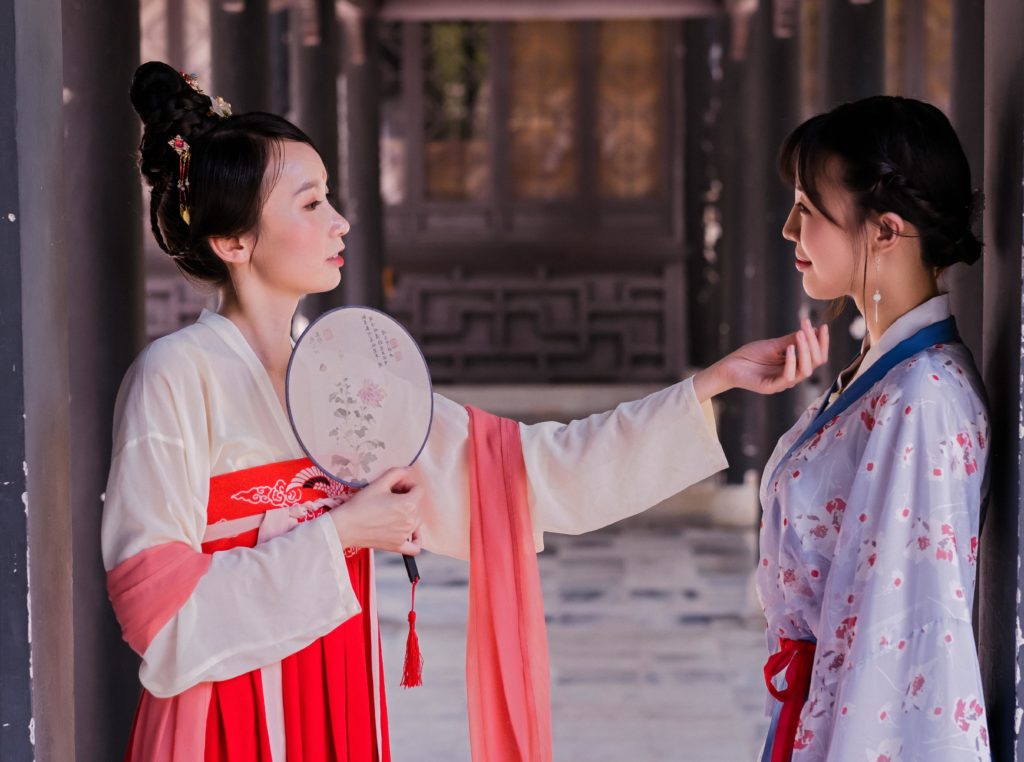 The range of cultural activities creates an immersive guochao experience and helps to attract a range of young travellers who are looking for varied experiences.
Fliggy's creative cultural experience sparks online attention
Fliggy has used its extensive expertise and data about Chinese consumers to create an innovative experience. The festival taps into current trends among young consumers by combining glamping in a scenic spot with local cultural activities and performances from popular celebrities.
Although the event has yet to take place, the conversation it has already provoked online suggests that the platform has successfully appealed to its target audience. By doing so, Fliggy has shown that young consumer groups are keen to have more creative, localised travel experiences.
---
Read more: