The role of virtual influencers in the media has been expanding in China, with many brands working with virtual characters to help promote their image. One example is the Asian health and beauty chain store Watsons, which partnered with a Japanese virtual influencer called Imma for its latest product in May. In addition, China's first 'meta-human' Ayayi attended Guerlain's "Honey" summer garden party in June this year. 
There are several advantages in choosing to work with a virtual influencer. Unlike regular celebrities, they are accessible 24 hours a day and do not require vacations. They also avoid the high-risk factor of collaborating with people whose personal life, behaviour and political views can cause controversy and negatively affect a brand's image.
This has recently been the case with a number of popular stars in mainland China, such as pop idol Kris Wu and Taiwanese celebrity Xu Xidi, whose actions and statements in their personal life led to brands ending their contracts with them.
Pulling away from influencers that have become controversial has become common practice for brands navigating China's 'cancel culture' and is one of the reasons why many are now looking to virtual influencers to find their new ambassadors.
On 30 July, the Chinese ice cream brand Chicecream, known as 'the Hermès of ice cream', released a short summer film for its latest product. The video featured the virtual idol Angie Axi as the brand's product supervisor. This collaboration granted Chicecream great exposure among their young Chinese audience, a group that tends to react very positively to having the latest technology integrated into their consumer experience.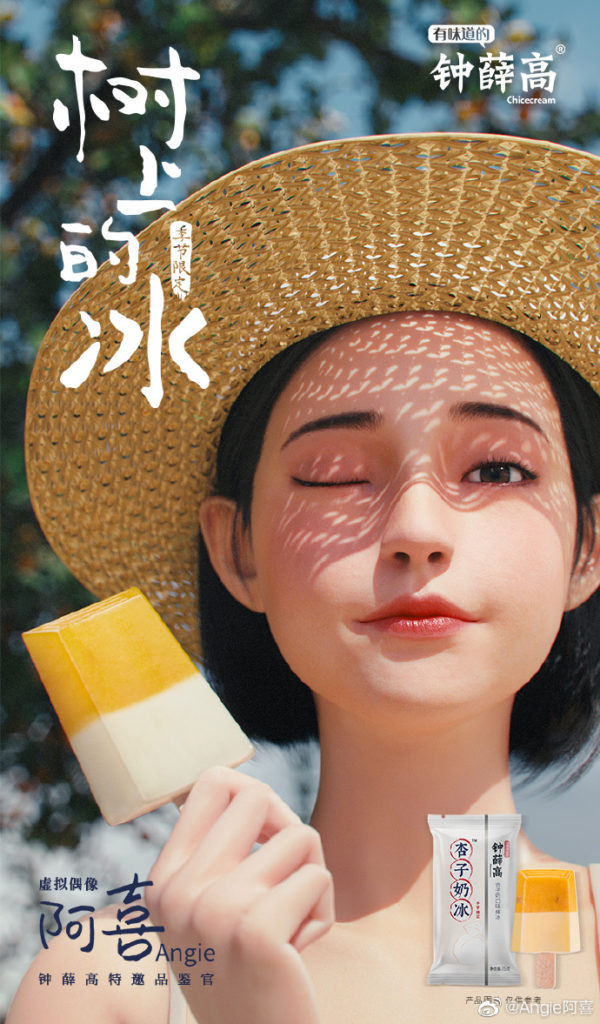 Read more:
Join our newsletter