Key takeaways:
Tencent Docs has become a source of information from both help-seekers and rescuers during the flood relief efforts in Henan.
Its 'decentralisation' and cloud-based nature has enabled people who are not in touch with each other to connect and relocate resources effectively for those in need, in a way that social media platforms cannot.
Tencent has developed a collaborative function which could become more widely used in the future.
---
"Help! A heavily pregnant woman is about to start labour!" "We're trapped near a river with children and elders. No electricity, no water supply! We've run out of food!" "I lost contact with a patient who is receiving dialysis" ……
Searches begin online as people await rescue
These are among thousands of records from people whose lives could be swamped at any minute by floods in the capital city of Zhengzhou in Henan province. A year's worth of rain – 640mm – tipped down in the city in just three days in the middle of July, bursting banks of rivers, disrupting public transport, leaving thousands homeless and claiming at least 58 lives so far.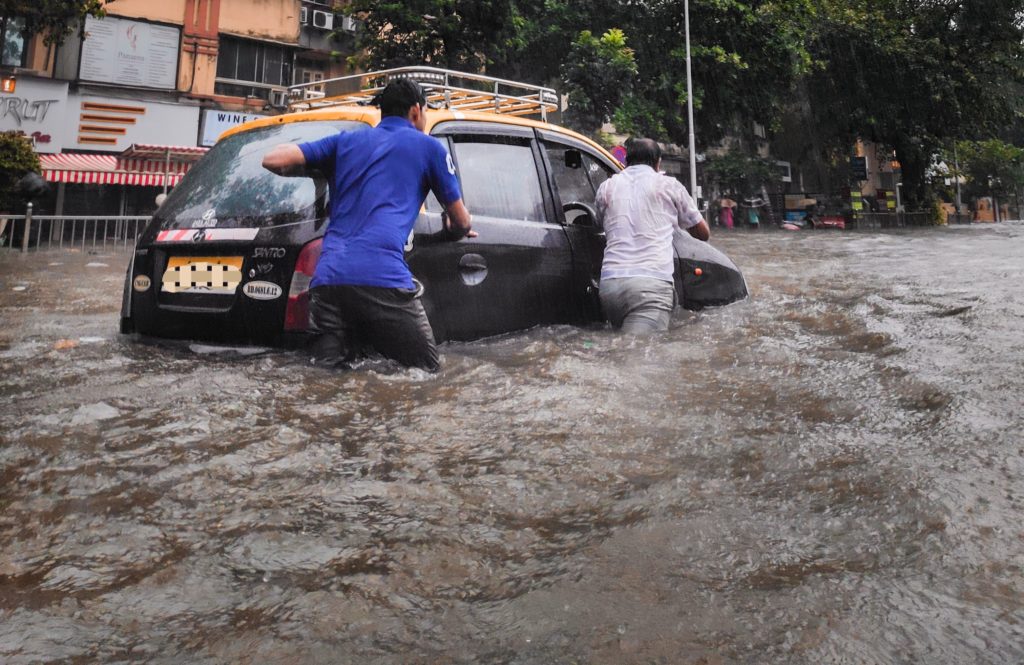 On 20 July, many, as usual, flocked to Weibo, one of the most popular microblogging sites in China for such breaking news and a go-to platform for Chinese internet users to gossip about trending issues. Except now, volunteers were desperately looking for information about those who were at risk and of ways to distribute resources.
Volunteers gather information in a life-saving shared document
It wasn't until an online document titled "Information about Personnel Waiting for Rescue" started circulating on WeChat, another commonly used communication tool in China, that those people were able to exchange information, in real-time.
The original person who shared it, Li Rui, a finance graduate of Shanghai University of Finance and Economics, is from Henan. The online sheet was visited more than 2.5 million times within 24 hours of its creation, the highest visiting record of a single document, according to Tencent, China's tech giant and owner of Tencent Docs.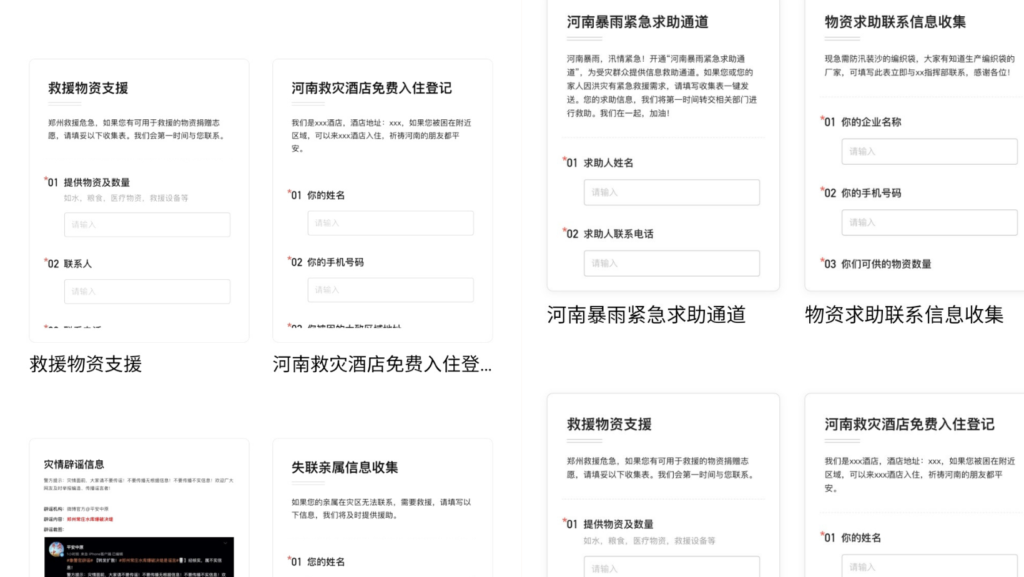 The product released in April 2018 is a free online document platform that allows multi-person collaboration, China's answer to Google Docs. It is available on both iOS and Android apps as well as through WeChat's Mini-Program.
Tencent's technology enables individuals and businesses to pool resources
The platform has so far created dozens of templates to help rescues in Henan, including sample sheets for free hotels, a notice of rumours and, contact sheets of people who have missing family members.
Within hours, the shared document had been filled with information from both help-seekers and rescuers. This included details, such as levels of urgency, types of help and resources needed, and locations and contact details. As a live document, it was constantly synced and up-to-date for all collaborators.
Six hours later, more than 300 cases had been recorded with updates of some successful rescues coming in, including parents with a baby who had been locked in a car on a motorway.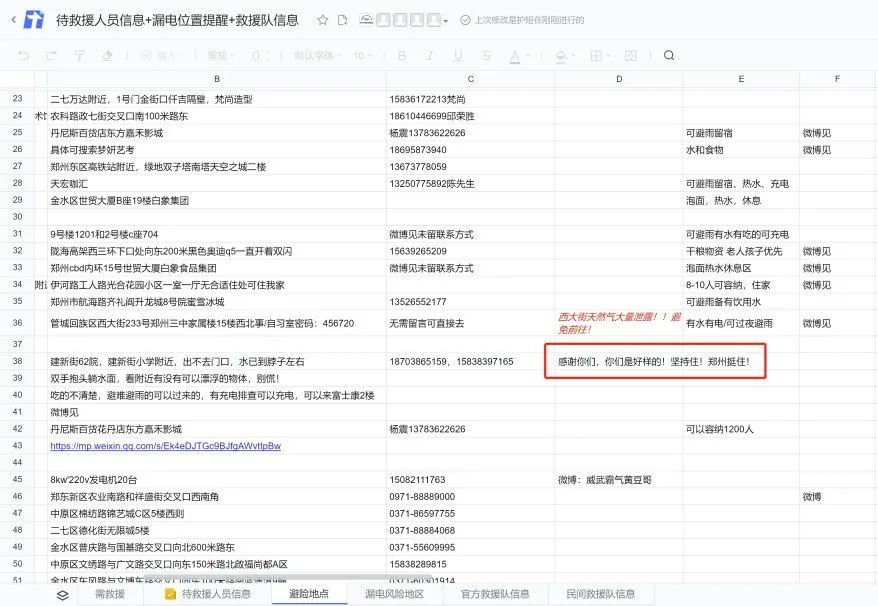 Seven hours into this collaboration, volunteers were joined by official rescue teams on the platform with library staff and shop owners providing their details under the list of shelters.
Information about first aid and free mobile phone charging stations followed. By 8 am the next morning, 254 people were editing the document at the same time.
Tencent Docs' 'decentralisation' key to success
While social networking sites such as Weibo allow users to share information and to interact with strangers, it is only a cloud-based service like Tencent Docs which can integrate this mass information. It has enabled people who are not in touch with each other to connect and relocate resources effectively for those in need.
'Decentralisation' of participants is the key to the success of this practice, which could change how people communicate and exchange information in the event of an emergency in the future, according to 36Kr. Unlike communication exercised on social media, which is usually led by an individual – the 'sharer', everyone contributing to the cloud document plays an equal part in this conversation.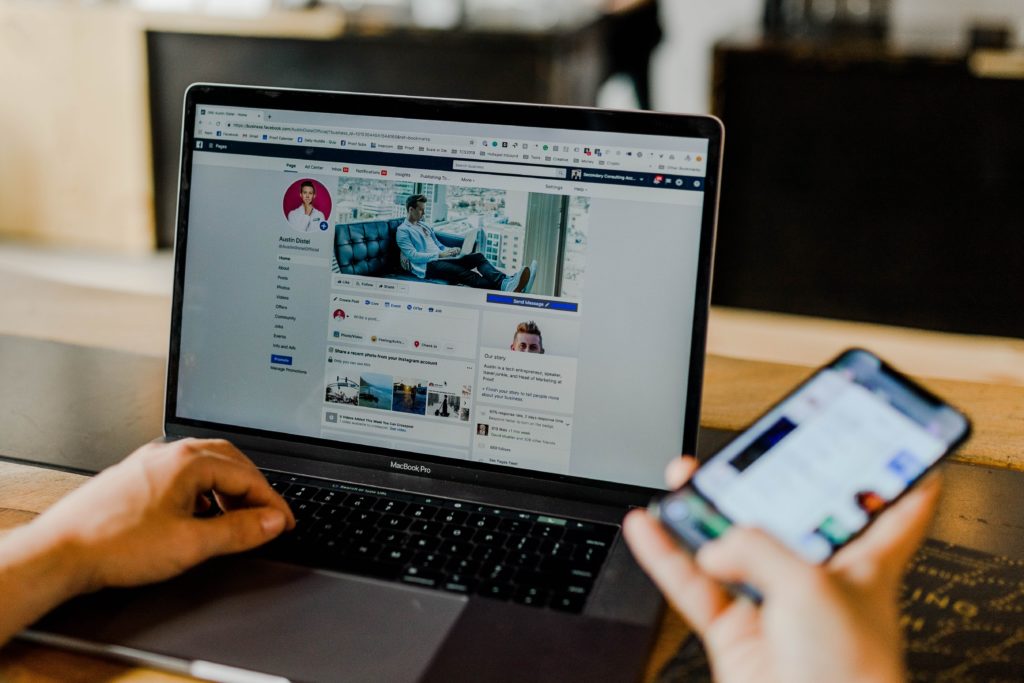 On social media, users are segmented into different groups defined by topics or interests, and information is mainly circulated in a limited network (although this is changing with the rise of short-video platforms like Douyin). However, collaborators on a shared document can create and discuss different topics in the same cyberspace. Features such as filter, select and find, enable them to easily locate specific information, and more importantly, get in touch with anyone in that pool.
Data security and platform management need to be addressed
However, such an open space has pitfalls. Data security is the first to consider. Most people have given their names, phone numbers, and addresses, while some have also included their number plates. Giving hundreds access to, and the ability to edit on, this open platform could risk exposing their personal information.
As the amount of data grows, management of the platform can become problematic too. Although, in general, the shared spreadsheet has been well-organised, there were redundancies as individuals transferred information from Weibo to the document on their own. In addition, parts of the document have become unclear from time to time as contributors use different formats to highlight what they think is important information. The spreadsheet is now managed by a professional team from Tencent.
Tencent shows how an alternative open platform can be leveraged in a crisis
Despite these concerns, Tencent Docs could be an opportunity for Tencent to complement the collaborative function that is yet to be achieved by Weibo. It could even be used as an alternative solution to an open interactive platform to direct some information exchange to its flagship product of WeChat.
In times of crisis, interaction takes place not only within a certain circle but across the whole digital realm with much more complex information to be disseminated. Such needs require technology to connect a wider community and to provide an integrated information-sharing system, as Tencent Docs has achieved during relief efforts for Henan's floods.
---
If you enjoyed this article and want to contribute a piece to Dao, please get in touch with the team at [email protected]
---
Read more about how brands have helped during the Henan floods: