Key takeaways:
The topic of "appearance anxiety" has been followed by more than one billion on Chinese social media Weibo, with over half of Chinese working-class women worried about their looks.
OLAY goes against the "mainstream" beauty standards by launching a campaign in partnership with a Chinese actress with an average look.
The campaign resonates with many women who are not confident in their looks and redefines beauty standards.
---
The source of anxiety – a stereotypical beauty standard
"Big eyes, narrow jaw, high-bridged nose and slim body" are boxes to be ticked following today's beauty standards. These criteria have driven many, in particular those of the Gen Z crowd, to go down the route of medical aesthetic therapies while leaving others with an average face less confident in their own looks and more anxious about people's views on their appearance.
"Appearance anxiety" has been a topic followed by more than one billion on China's micro-blogging site Weibo. And this issue has particularly bothered women at work as research shows more than half of working-class women in China experience appearance anxiety. Such "insecurity" has been intensified by social media and adverts where only idols who fit across all beauty criteria present on screen.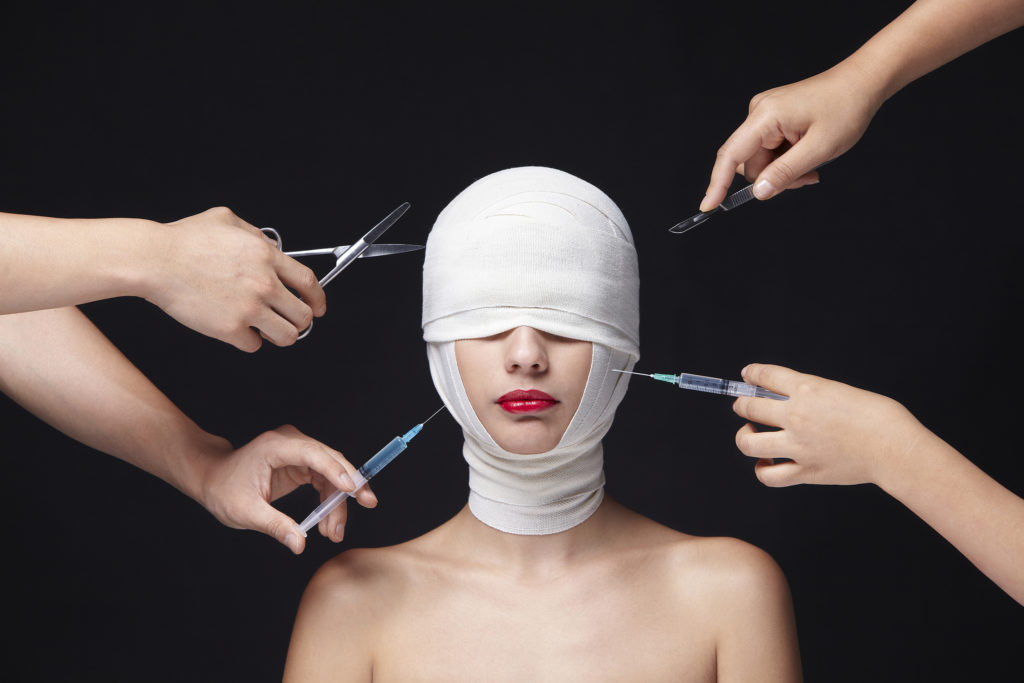 OLAY's campaign empowers women to express beauty in their own way
Having heard voices from these anxious women, OLAY, a skincare brand, launched a campaign where it joined hands with Jackie Li, also known as La Mu Yang Zi 辣目洋子, a Chinese actress, whose chubby figure and plain appearance have once caused controversy in the Chinese celebrity circle.
Under the slogan of "Fearless of judgment, I'm just beautiful", the campaign goes against the "mainstream beauty" standards by creating a short video featuring Jackie. The video contrasts the look of Jackie with and without makeup, which was narrated by the actress from pondering others' judgement on her appearance to embracing a real self.
"Perhaps, I'm not falling into the expected criteria of beauty. But there is no second me in the crowd, I'm unique. I don't want to live in the eyes of others or bow down to what other people think is beautiful."

Jackie said in the video
The campaign was coupled with a talk show on Weibo to discuss how to tackle anxiety around appearance. The show was hosted by Yang Li 杨笠, a Chinese stand-up comedian who is vocal about women's issues. The lived experience of this comedian who once revealed her intention to take cosmetic surgery has resonated among audience with many applauding for the "diversified" beauty standards that Yang suggested.
The platform of talk show has also allowed the brand's voice to reach a wider audience, with more than 7 million tuning into the online talk show and the topic of the show has drawn over 450 million views on Weibo with hundreds of thousands joining the discussion across different social media platforms.
The campaign redefines the traditional beauty standard
Olay's campaign echoes thoughts of women who have been long stranded in the jungle of the public's judgment on their looks based on the only and stereotypical standards of beauty. The campaign's hashtag draws more than 340 million views on Weibo and the short video has been played over 33 million times. The majority of whom are female users who were open to sharing their experience and thoughts on this issue via comments and video clips, and more importantly, redefining what is beautiful.
" I'm a female firefighter and a mum of two children. With a height of 1.62m and being the only woman among hundreds of male colleagues, I'm as capable as them in dealing with harsh situations, and this is my beauty."

One Weibo user commented on the discussion
"I work as a teacher," another user followed, "At work, I do my best to make sure all my students understand every question they have. Back home, I'm a beloved mum who makes sure no meals are missed for my child and is always ready to share her happiness and worries. I can easily switch roles in between my work and my family, I think this is my way of being beautiful."
By finding different sides of beauty, OLAY has shed light on the social issue that has been troubling many women in China, and therefore, successfully wins over women who have been excluded by the "mainstream" beauty standards and helps them find confidence in themselves.
Read more: