Key Takeaways:
Chinese tissue brand C&S 洁柔 partnered with diamond maker ALLOVE on a campaign amid a backdrop of increasing divorce rates in China.
The positive response shows that a heartfelt story confronting current issues can cut through the noise and resonate with viewers.
Even though Singles' Day sales grab headlines, China's married consumers are still a force to be reckoned with.
---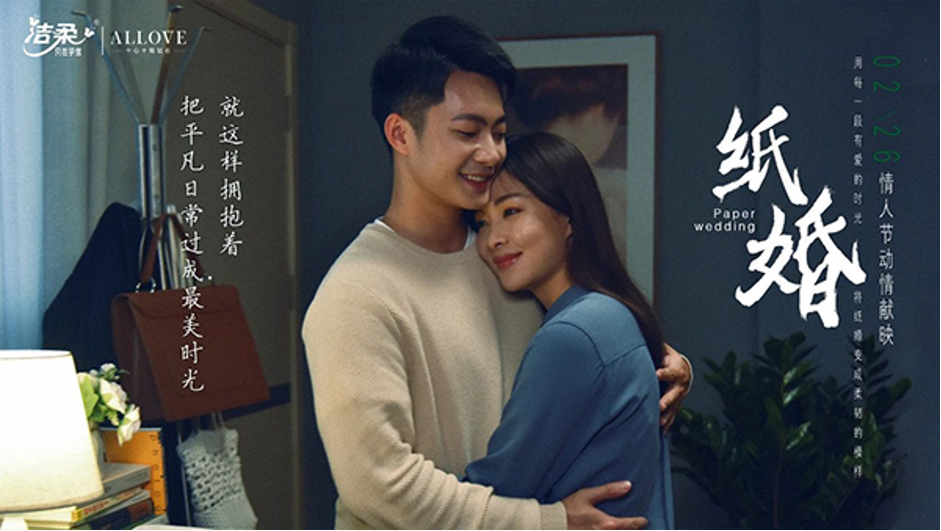 If you've read the news recently, you could be forgiven for believing that China is headed towards demographic catastrophe and economic upheaval. Plummeting marriage and birth rates, coupled with soaring divorce rates and the rise of the "singles' economy". Has the world's largest economy really become a minefield for all things love and family?
But while the "singles' economy" is gathering steam in China, not all is lost for companies catering to couples who do get married – as shown by this romantic ad by tissue brand C&S 洁柔 and diamond maker ALLOVE.
"Someone once said that marriage is a fragile thing. One tear, and it breaks. Could it really be so?"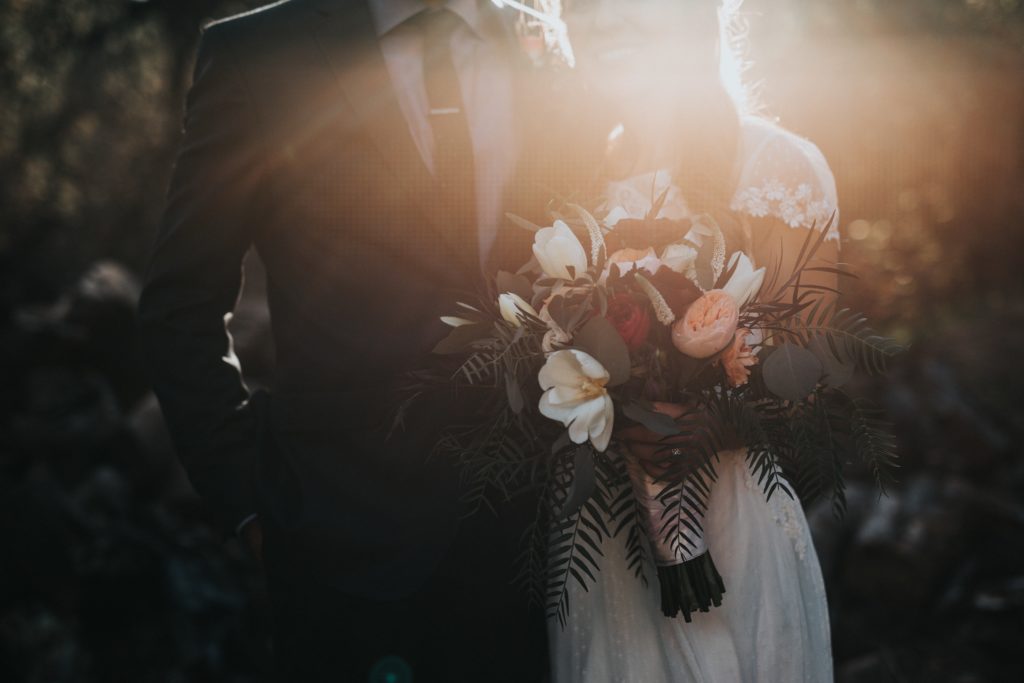 In the campaign, a helplessly romantic husband attempts to woo his wife with a one-year anniversary ring, which is set with a rose fashioned out of paper. Little does he know that his wife just had a terrible day at work and, overall, is not too happy with their marriage.
After an argument, the husband storms out, leaving his distraught wife. She goes into their bedroom only to find that the husband had prepared a tender surprise for their anniversary.
Paper is flimsy… but also flexible
This is because when you two people live together 24/7, their relationship can become like paper in that it can tear very easily, as many previously unknown problems come to the surface.
Developing an ad around this term correlates well with a paper tissue brand. But C&S 洁柔 and ALLOVE went further than just a surface-level correlation.
They took a term with a negative connotation and transformed it into something positive by thinking differently about it. In the campaign, after we see flashbacks of the couple's ups and downs, we understand that even though a recent marriage is flimsy like paper, it can, through love and care, become flexible like paper, too, and withstand any challenge thrown at it.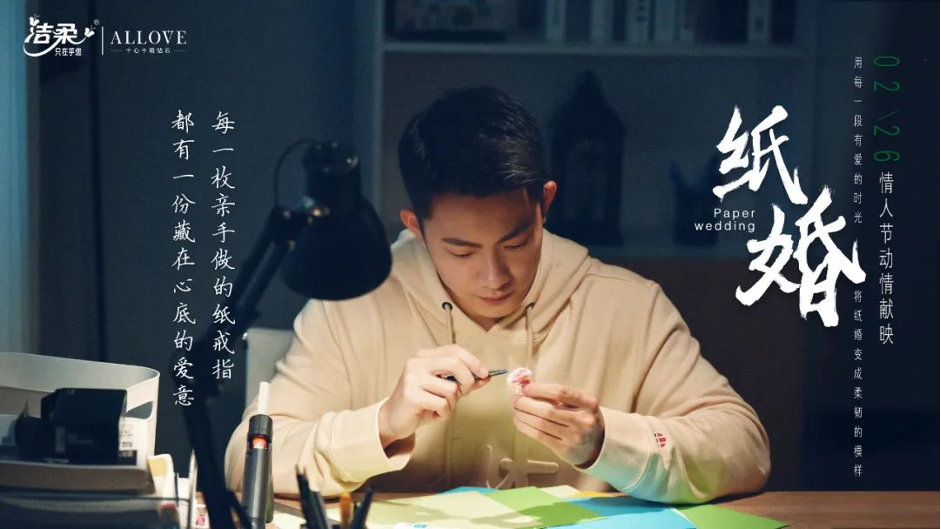 Falling out of love with marriage
Today's young people in China, having grown up differently than their parents, don't see marriage as an institution of convenience and a decision between families. Many are also scarred by what they see as their parents' loveless marriages.
Instead, they prioritise romance in their dating lives and thus are unprepared (and perhaps, unwilling) to face the realities of married life – which, with its quarrels and disappointments, is often not romantic.
One could be forgiven for thinking that, in a country where a hotpot chain provides teddy bears for customers dining alone, an advertisement romanticising married life would fall on deaf ears.
In fact, many netizens praised the ad's heartfelt yet realistic message that a good marriage requires work from both parties. Viewers were also moved by the story and wished for more romance in their lives, showing that there is still a longing for love among China's young people.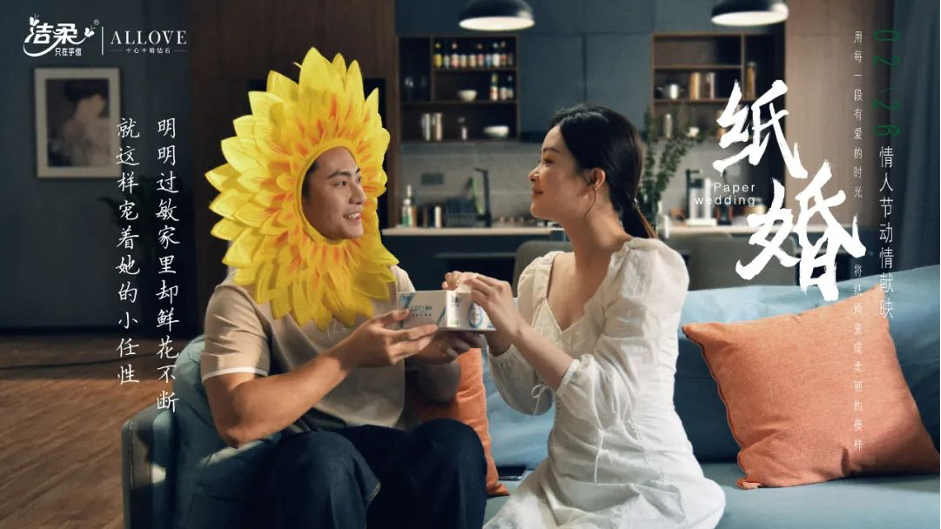 A happy marriage is within reach – just like a box of tissues
With all of the new glitz, glam, and high-tech wonders, it might be easy to forget that millennia-old societies like China take more than a couple of decades to truly change. If anything, the relentless pressure felt by many Chinese adults makes an ad like "Paper Marriage" a window into a world that many crave, but perhaps don't know how to reach.
Thus, while many companies are now catering to the "singles' economy", brands shouldn't forget their married counterpart and their yearning for love and its symbols.
Ads have always been about selling the dream of a perfect life. But C&S 洁柔 and ALLOVE are not really selling a dream; they are simply reminding viewers that while a happy marriage takes work, it is a reality within their reach – just like a box of tissues.
Read more: