Key takeaways:
NetEase Cloud Music is the second largest platform in the music streaming market behind Tencent Music, and is especially popular among post-90s and post-00s.
Many young people turn to the platform to express their emotions and it has become a form of escapism from their busy work or study schedules.
NetEase Cloud Music has been seeking to support its userbase through a variety of campaigns which encourage users to voice their feelings and seek help.
---
Would you go to Spotify to meet new friends and vent about your life problems? Perhaps not.
However, this is what one of China's leading music streaming services has evolved into. NetEase Cloud Music has become a stress release for many Chinese young people and a chance to meet others with similar interests.
Support from post-00s earns the platform a 181m strong userbase
The platform was launched by Chinese tech giant NetEase in April 2013 and has grown rapidly. In fact, Cloud Village Inc, which operates NetEase Cloud Music, submitted its prospectus for a public listing on the Hong Kong Stock Exchange last month.
In China's music streaming industry, it is second to Tencent Music which has 644 million monthly active users, over three times that of NetEase's 181 million. Tencent is home to a range of music platforms, including Kuwo Music, QQ Music, Kugou Music and QuanminKge.
| | | |
| --- | --- | --- |
| | NetEase Cloud Music | Tencent Music |
| Monthly active users | 181 million | 644 million |
| Online monthly paid users | 16 million | 49 million |
| Revenue in 2020 | 4.9 billion RMB | 29.2 billion RMB |
Data from Sina Finance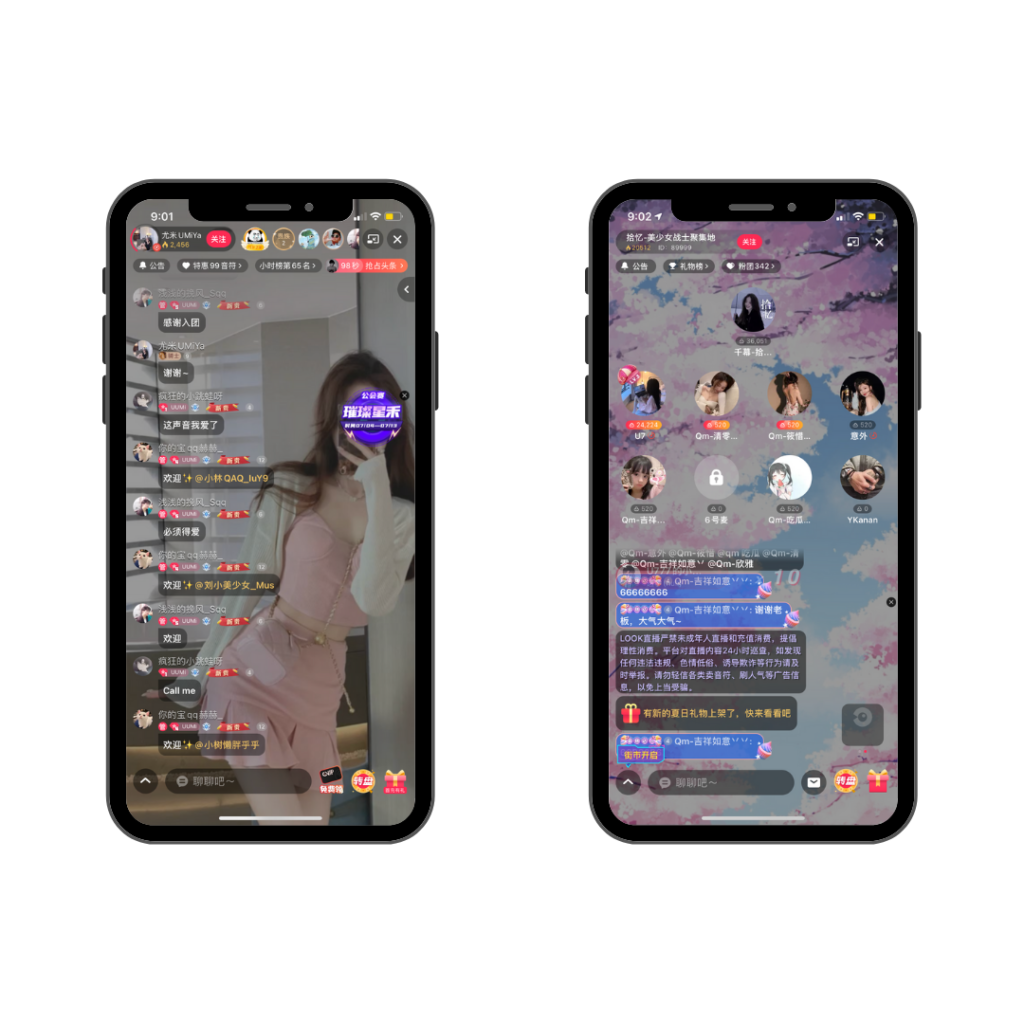 In addition to being a music streaming platform, NetEase Cloud Music has become a social community where users can comment on songs, listen live with friends or strangers, share secret playlists, tune into an audio livestream, or watch short-form videos. Users can also connect with each other through podcast rooms, chatrooms (which are similar in form to Clubhouse), or Karaoke rooms. The platform has attracted a young audience with 90% of users being under 29 years old and 60% from the post-00s demographic.
A community to relieve work & study pressures
Play on words and puns are an important part of the Chinese language, and so, NetEase Cloud Music ( 网易云wǎngyì yún) has become known as 'NetEase Depression Cloud' (网抑云 wǎng yì yún) due to the two words' similar pronunciation. The nickname 'NetEase Depression Cloud' also refers to how the platform has become an outlet for users to share personal stories and experiences. The most popular topics are relationship breakups, exam failure (undergraduate and postgraduate), and hopes for the future.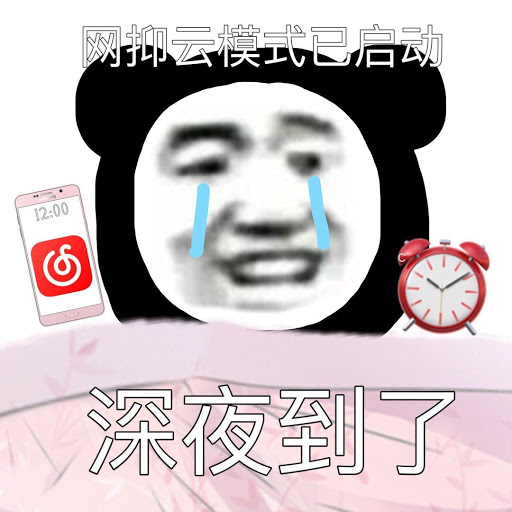 Users consider it a community where they feel understood and can share their feelings and secrets with strangers, knowing that they won't be revealed. As such, the community often describe itself as 'NetEase Cloud Music healing clinic' (云村治愈所).
Many users flock to NetEase Cloud Music late at night to relieve their pressures and voice their emotions after a long day studying or working. Many young netizens often jokingly comment:
NetEase Cloud Music offers emotional support to its young users
Realising that a large number of young people were using the platform to voice their 'emotional trauma', the platform launched a 'healing plan for NetEase Cloud Music comments' ("云村评论治愈计划"). They invited psychologists and psychology students to join the 'NetEase Cloud Music healing clinic' and offer professional help to users who required it.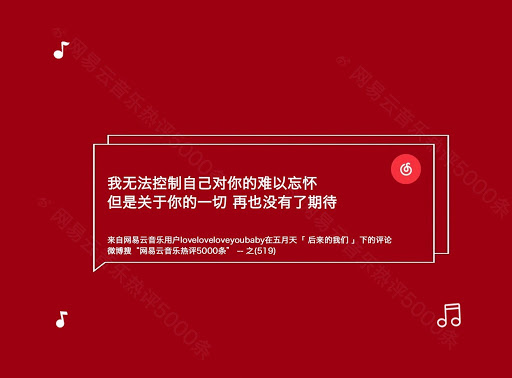 NetEase Cloud Music also launched a feature in 2020 which allows users to send a 'hug' by selecting a comment and moving two fingers from the screen's edge to the middle at the same time. The recipient receives a small hug animation.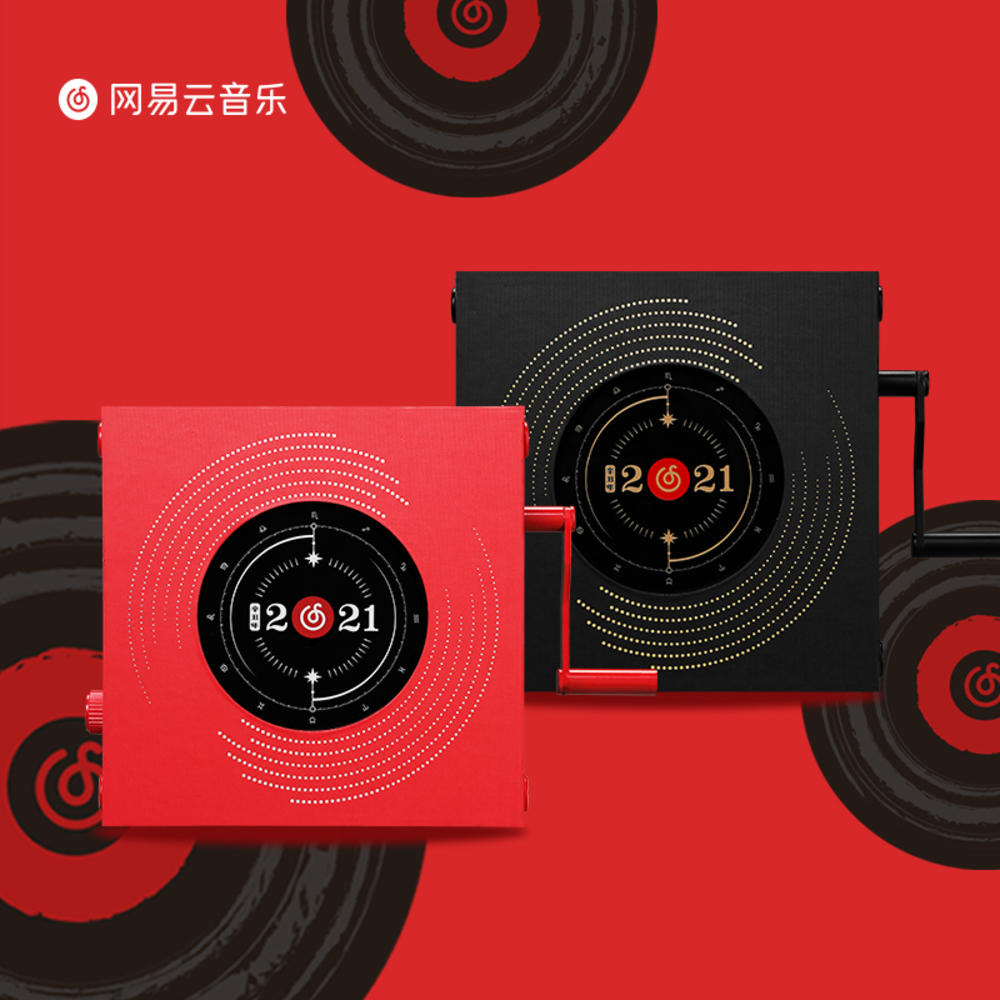 Graduates given opportunity to 'confess' on the platform
In a recent campaign, NetEase Cloud Music turned to one of its biggest groups of users – students. The 'Graduation Confession Plan', which was launched on 21 June 2021, urged graduates to share messages that they had always wanted to say but never had. They had the chance to have their 'confessions' picked and featured on the advertising bar at the top of the platform for 5 minutes and 20 seconds, as 520 sounds like 'I love you' in Chinese.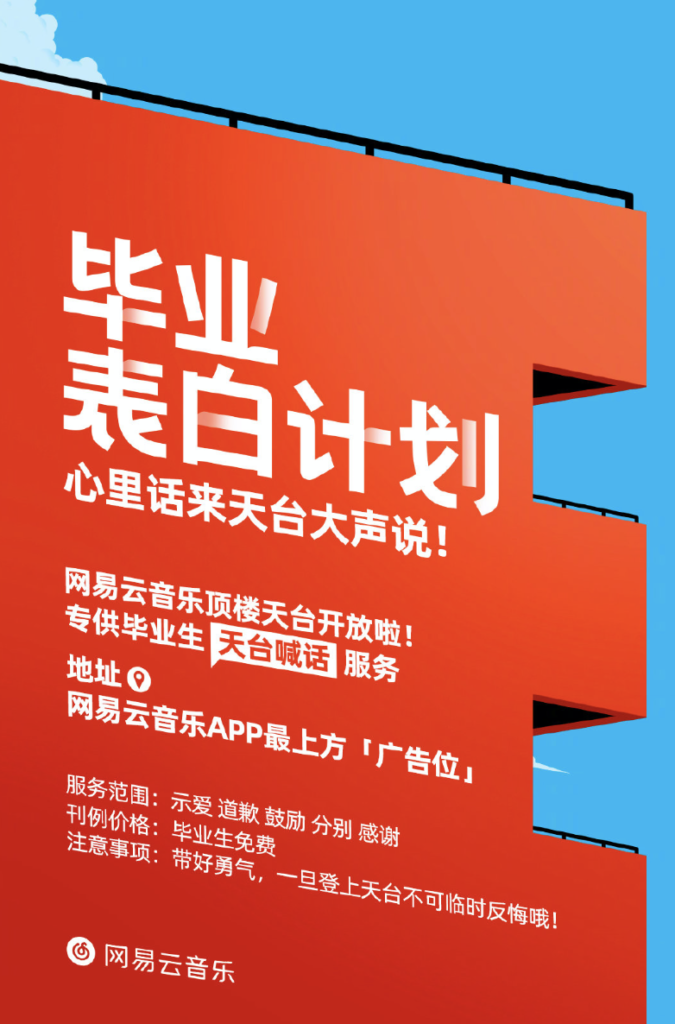 There was no limit to the content of comments: graduates could send an encouraging message to themselves, confess to their loved ones, apologise to those who they had hurt, or say thanks to their teachers and friends. Many school graduates chose to wish for luck for their gaokao or zhongkao exams or announce their final results.
"Although we are apart, it doesn't mean I don't miss you."

"Happy graduation. I wish I could be happy forever."

'Confessions' from graduates
A channel to engage China's young 'involuted' community
NetEase Cloud Music is far more than just a music platform. It is a social platform that has become a form of escapism for many young people who use it to find friends and share their feelings. The platform has integrated this sentiment into several of its campaigns to further develop a sense of community and provide support for its users. The emotions expressed on NetEase Cloud Music highlight the sense of 'involution' (内卷) and burnout which many young Chinese feel due to social, work, and study pressures.
However, the platform offers an effective way for brands to engage with China's young consumers through advertising and partnerships. For example, the background music to Alipay's Chinese New Year campaign was launched by singer Zhou Shen on NetEase Cloud Music, fostering wider awareness for Alipay's advert.
---
Read more: