Due to COVID-19 and travel restrictions, there has been a massive uptake in exercise and outdoor activities in China, especially camping and skiing. According to Xiaohongshu, "snow boom" and "camping" were two of the most popular keywords on the platform in 2020. The number of notes related to skiing and camping increased by 89% and 271% year-on-year respectively.
Winter sports have also received considerable backing from regional and national governments as Beijing is set to host the 2022 Winter Olympics. As well as promoting the sports themselves, a growing number of winter activity facilities and resorts are being constructed across the country. According to the "Ice and Snow Sports Development Plan (2016-2025)", the number of Chinese people participating in winter sports is expected to exceed 50 million by 2025.
Unsurprisingly, the "snow boom" has also resulted in a growing demand for winter sports equipment and clothing. This opportunity has been taken up by luxury brands who have launched clothing and accessories which allow people to look stylish while enjoying the great outdoors.
GUCCI and The North Face: a shared vision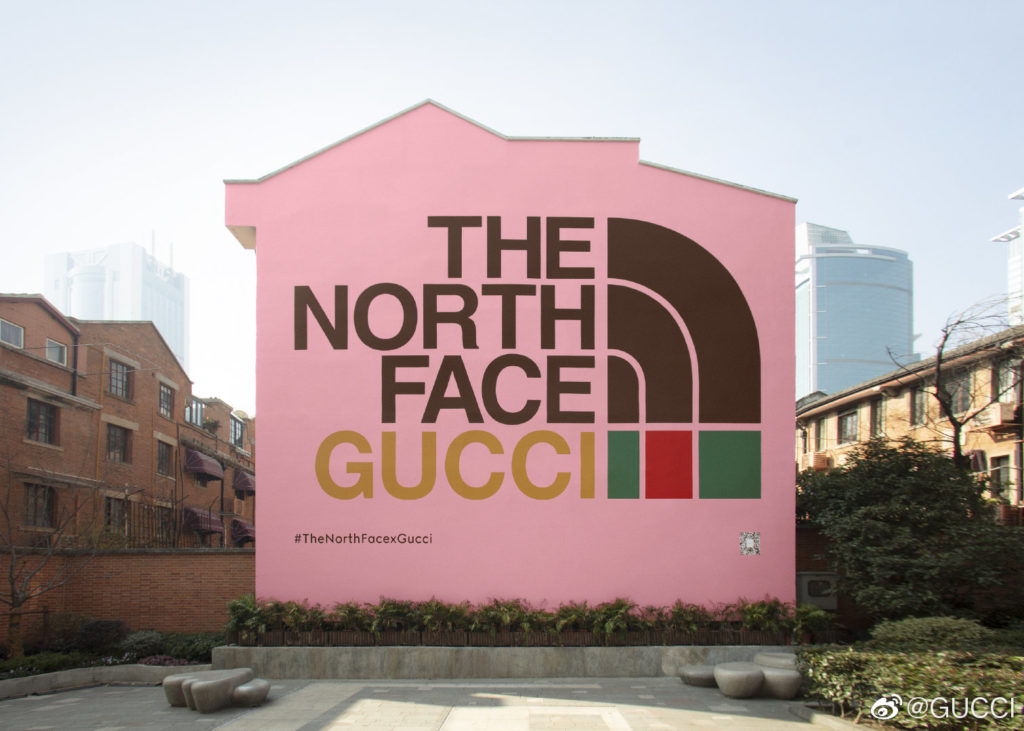 With more and more Chinese consumers taking part in outdoor leisure activities, GUCCI's collaboration with The North Face couldn't have come at a better time.
The North Face is well-known globally as a brand which is dedicated to providing high-quality, reliable equipment for outdoor enthusiasts. Sounds very different from the audience and mission of a luxury brand, right? So, how did these two brands find synergy?
The North Face and GUCCI have a shared vision in their brand culture which encourages consumers to embark on a journey of self-exploration and self-discovery through their products.
"Let style accompany every journey of free exploration."

Alessandro Michele, creative director of Gucci
A focus on sustainability
The collaboration plays on their unique backgrounds, combining GUCCI's luxury style with The North Face's expertise in performance gear. The 70s-inspired collection was shot in the Alps and features jumpsuits, vests, puffer jackets, chemise dresses, bowling shirts, hiking boots, a tent and sleeping bag.
In line with the sustainable vision of both brands, the production process has been carefully considered to incorporate environmentally friendly practises. The co-branded bag is made of ECONYL®, a nylon fabric extracted from recycled materials, and can itself be recycled. The packaging uses uncoated paper to ensure that it can be completely recycled and boxes are equipped with a handle so that they can be used in replacement of shopping bags.
Promoting the campaign in China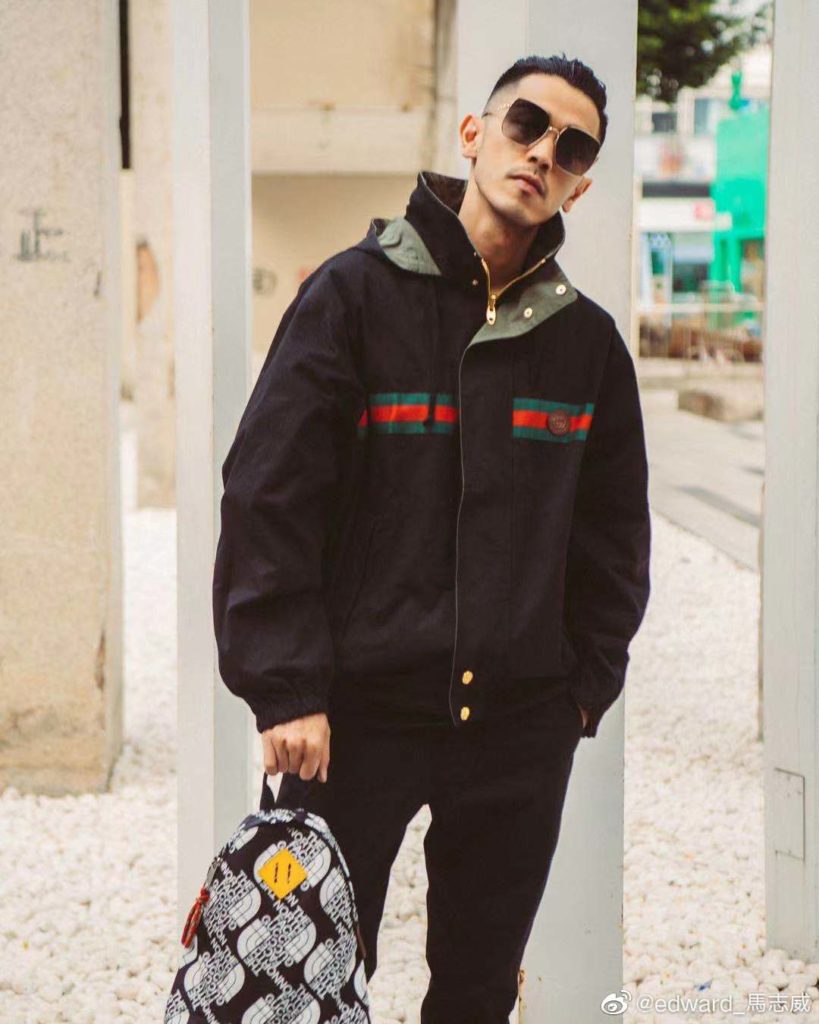 While the campaign was global, it was activated in China through influencer endorsement and exclusive stores.
Ni Ni, Li Yuchun, Lu Han and eleven other Chinese celebrities endorsed the collection online which resulted in high engagement on GUCCI's Weibo posts. The hashtag "#The North Face X GUCCI" hit 120 million views and 355,000 comments on the platform. Many netizens commented that the collection was typical of GUCCI's style with its maximalist design.
"The fashionable design of this collection is perfect for young people travelling in the winter."

"Thanks to GUCCI's collaboration with The North Face, going outside has never looked better."

Comments from netizens
Pop-up "GUCCI Pin stores" were launched in Beijing, Chengdu, Hangzhou, Guangzhou, Shanghai, Shenyang, Shenzhen and Wuhan. From December 31, 2020, consumers could explore the new collection at these Pin stores which also provide an immersive digital experience.
Luxury x outdoors – a trend to watch
GUCCI and The North Face's collaboration explores the deeper parallels between the two brands and appeals to consumers who want to challenge the status quo and seek adventure while appearing stylish. Outdoor clothing will remain in high demand during 2021 as travel restrictions continue.
The "snow boom" trend and young people's desire for camping has driven the demand for outdoor luxury wear. On the other hand, collections, such as that of GUCCI and The North Face, have in turn inspired more consumers to explore the outdoors by showing that nature and high-end fashion can go hand in hand.
---
Read more about luxury brands in China: