Key takeaways:
Li Ziqi has become popular on video platforms in China and overseas due to her content about life and traditional practices in rural China.
She seized on the online popularity of the Guangxi speciality snail noodles, making the product a core part of her e-commerce business.
Partnerships with The People's Daily and local government have brought her snail noodles to a wider audience and driven sales.
---
Li Ziqi is one of the few Chinese influencers to make a name for themselves in the west. Her relaxing videos of life in rural China have developed a mass following on YouTube, as well as on Chinese social platforms.
Li Ziqi's rural lifestyle videos gain her 93m Chinese followers
Li's videos capture local handicraft styles, agricultural practices, and cooking techniques from her hometown of rural Pingwu in Sichuan province. She began creating short-form videos in 2015, but it was content about Lanzhou Beef Noodles which won her wide attention in 2016 and an award at Weibo's Super Influential Festival the following year. After that, her viewership, both in China and overseas, expanded rapidly.
Many of her 93 million followers on Chinese social media platforms – she has 55 million fans on Douyin alone – idolise her rural lifestyle. For urban workers pursuing a hectic '996' lifestyle, her peaceful and simple life surrounded by nature seems like a dream.
She has successfully tapped into the guochao trend (literally 'national wave') by wearing traditional Chinese clothes and accessories, using kitchen utensils from ancient China, and exploring age-old craft techniques. Many Chinese viewers watch her videos or buy her products to feel more connected with their own culture and heritage.
Fostering awareness about Chinese traditions overseas
With their gentle music backing, natural sounds and little speech, the relaxing nature of her videos have also been praised by international viewers. Li has 3.3 million followers on TikTok and 15.7 million subscribers on YouTube, earning her a Guinness World Record for "The most subscribers for a Chinese language channel on YouTube".
"I can't be the only one who wants a life like this. Staying away from all the negativity and living such a calm life is what I'm hoping for."

"This channel is stunning in every way. .. Thank You for sharing a life we can only dream of!"

Comments from YouTube users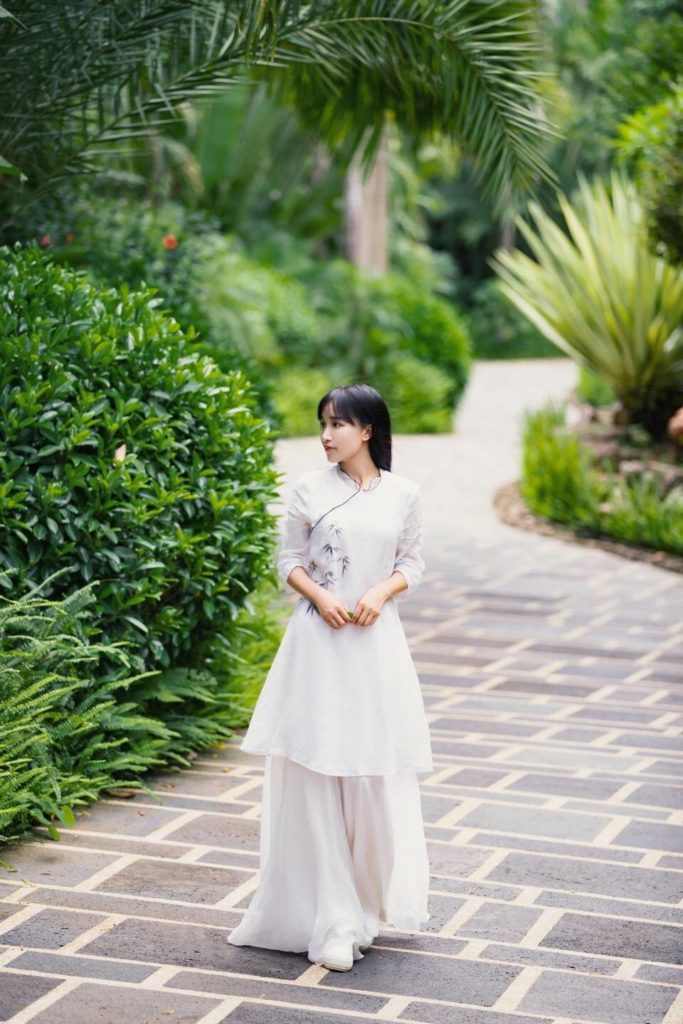 Her videos have played a unique role in fostering greater awareness about traditional Chinese culture and handicrafts in an apolitical way to both domestic and international audiences. As a result, she was selected as one of the "Top Ten Women in 2019" by China Women's Daily and also received praise from state media China Central Television:
Li's business seizes on the online sensation of snail noodles
As well as being a content creator and influencer, Li is also an entrepreneur and seized on the demand for snail noodles (螺蛳粉) to expand her lucrative business.
A literal translation of the Chinese, snail noodles is a dish known for its pungent smell, consisting of rice noodles and bamboo shoots, Guda ears (a type of mushrooms), fried peanuts, tofu, huanghuacai (Hemerocallis Citrina), fresh salad and river snails with a spicy sour sauce.
With the help of e-commerce, it has gone from being a local delicacy in Liuzhou, Guangxi province to a dish commonly eaten across China. During the COVID-19 pandemic, topics related to snail noodles gained more than 1 billion views on Weibo and have been a 'hot topic' ten times.
The popularity of the product is also apparent in sales: in the first half of 2020, nearly 5 billion RMB worth of Liuzhou snail noodles flew off shelves. One of China's top livestreamers, Li Jiaqi, broke records when he sold 26,000 boxes of snail noodles in just two minutes.
Hence, it's no surprise that Li saw an opportunity to make a killing. Following the launch of her own brand and an online store on Taobao in 2018, she decided to enter the market in 2019 using the popular snail noodle supplier Zhongliu Food 中柳食品.
Collaborations and online promotions drive Li's snail noodle success
Early to jump onto the snail noodle trend, Li has been effective in using her online channels to popularise the dish. Following the product's release, she shared a video called "I heard that people who love eating snail noodles are very cute!" which is still her most-viewed video on Bilibili today. On YouTube, a video explaining how to make snail noodles has gained almost 62.5 million views.
Aside from online promotion, Li has worked with one of China's most-read newspapers, The People's Daily, a partnership that is certainly not easy to obtain. The two produced a retro poster advertising the strong-smelling dish.
Her snail noodles have even gained governmental support. In August 2020, as part of a cooperation agreement with the Liuzhou Municipal Bureau of Commerce, Li's brand announced that it would invest and build a factory in Liuzhou, the original home of snail noodles.
These partnerships have helped expand her audience and drive sales. Dolphin Think Tank's "2021 Most Growing New Consumer Brands in China" placed Li Ziqi brand's at number 34 as her sales reached 1.6 billion RMB in 2020, a year-on-year increase of 300%.
Li Ziqi wins over Chinese consumers with cultural business model
From a rural town to international fame, Li Ziqi has made her name by authentically displaying Chinese heritage, handicrafts, and other forms of traditional Chinese culture. She has profited off this by appealing to the guochao trend and developing a brand based on her social media fame. Li was quick to seize on the success of the local snail noodles, combining the popularity of the product with her own large following to help transform it from local cuisine to a national food.
---
Read more: