C-beauty (Chinese-born beauty products) reputation is prepared to shift from that of a low-cost alternative to that of an industry trendsetter. Social media and influencer marketing are helping to increase the country's popularity as Chinese cosmetics brands have confidently gained a foothold in the international market in recent years.
Here comes the question: how Chinese brands can adapt to western beauty trends? And what is one of the most significant differences between Chinese and western brands?
But first…
What is C-beauty, exactly?
The term "C-beauty" refers to Chinese-born beauty products categories. Despite the fact that Chinese beauty brands were mostly known for producing low-cost knockoffs of expensive international brands, beauty products made in China were once thought to be a low-cost or basic alternative to expensive international brands for customers.
However, a new wave of Chinese beauty products from various brands is challenging the old "low cost, unoriginal" C-beauty norms by providing an upgraded value. Due to this shift, Chinese cosmetics brands have successfully established themselves in the international market in recent years.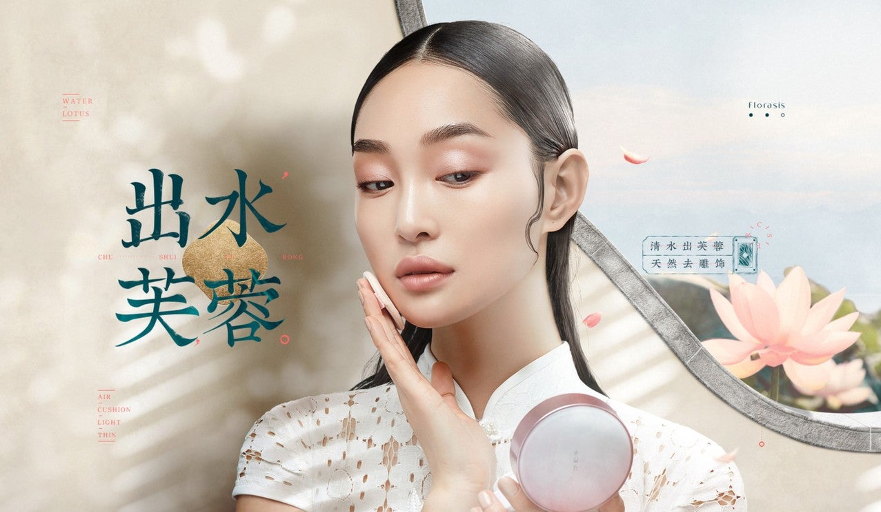 While China isn't the first country that comes to mind when western consumers think of "beauty products," the country and, in particular, C-beauty categories are becoming more popular as a result of social media and influencer marketing. Indeed, Chinese cosmetics brands have confidently gained a foothold in the international market in recent years, demonstrating the high quality of Chinese beauty products.
This new generation of beauty products, produced by local brands, serves as a more affordable alternative to more expensive western cosmetics for Chinese consumers. As the quality of these Chinese beauty products has improved, they have gained popularity and begun to compete with western brands, even the most famous ones. After dominating the domestic market, C-beauty products are expanding Chinese beauty brand products into the West, with an increased share of the global market expected over the coming years.
How Chinese cosmetics companies can adapt to western beauty trends?
According to television, magazines, and social media, beauty standards in China have historically been more closely aligned with those of its neighbours, Japan and South Korea. Slim figures, double-lidded eyes, and fair skin are sought after, with many beauty products promising a "whitening" effect, among other things. However, as previously stated, Chinese beauty products are becoming popular in western countries, but western beauty standards are vastly different. What should Chinese beauty products do in order to gain popularity among western customers?
One of the most popular trends in western countries, for example, is eye makeup.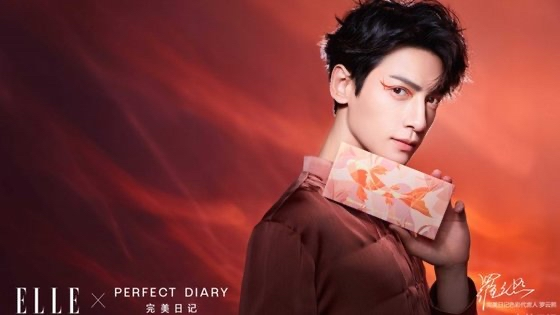 While many Chinese beauty users seek to enlarge their eyes, western girls develop "fox eyes," which is almost the opposite, highlighting the key differences required to effectively expand into this new market.
The main goal of achieving a "fox look" is to visually stretch the corners of the eyes with a liner or dark shadows that extend beyond the outer corner, a beauty trend that will attract western customers.
Another important aspect of C-beauty products is the emphasis on skin tone. In fact, Chinese girls have such a strong obsession with white skin – a preference that pushes the makeup industry to offer lighter-toned products in China, instead of dark-toned ones that see more popularity in the West. As western consumers, on the other hand, prefer to appear tanned; some believe it makes them look slimmer and have a more defined body. As a result, in the West, very white skin is often a sign of poor health, which may surprise Chinese people (because it is the exact opposite in China).
Given the variety of skin tones in the West, foundation and concealer manufacturers in China must offer a diverse range of warmer and darker shades if they are to succeed. As a result, including more shades of face makeup is essential not only for a C-beauty brand product to fully penetrate the market but also for foreigners in China who can begin to appreciate Chinese beauty products without being limited by the lack of a variety of skin tones foundations.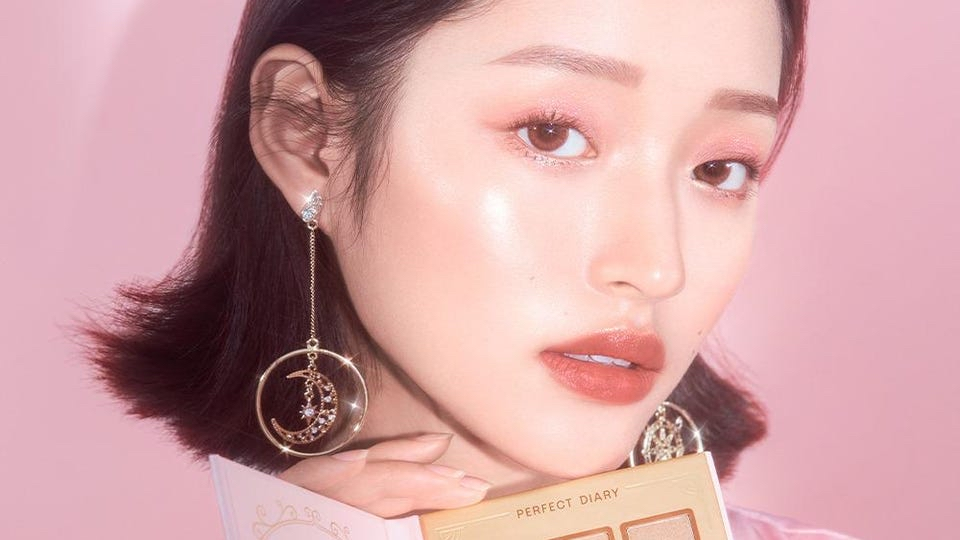 "Clean" beauty is the next big thing in beauty that deserves more attention from brands. Western luxury brands have introduced products that are free of parabens, sulphates, and mineral oils, as well as those that are packaged in environmentally friendly packaging. Eco-packaging is also very important in the West. Empty jars and bottles can be returned to the store to be refilled, benefiting the environment while saving money, brands like Lush are founded on their moral-based product line, and Chinese brands will have to cater to these conscious consumers in the same token,
What are differences between Chinese and western beauty brands?
One of the most significant differences between Chinese and western brands is that many Chinese beauty brands have recently combined traditional Chinese medicine ingredients with modern science. Herbal medicine, which has traditionally been used to treat illness, is thus regarded as a natural and safe alternative. The benefits of Chinese medicine are now widely recognised scientifically, making C-beauty products more appealing to global consumers.
To gain consumer support, some C-beauty brands are emphasising the importance of traditional Chinese medicine; many consumers believe C-beauty best fits the skin conditions affecting Chinese people, whereas foreign brands are perceived to use chemical ingredients that harm their skin.
The Top 3 C-beauty trends recently
Being present on Chinese social media platforms such as Douyin, WeChat, and Xiaohongshu is no longer enough to capture the attention of Gen Zers. Bilibili, a video platform for cultural communities, sees itself as the next traffic source for young consumers. Bilibili has grown to become one of the most popular mainstream beauty marketing platforms in recent years, with vloggers' makeup tutorials, cosmetics testing, unboxing videos, daily makeup tips, popular makeup copies, and more. As we saw during the pandemic, video and livestreams attract more customers and are more enjoyable than photos solo. From a company standpoint, we can see the incredible ability of livestreaming within China, with sales continuing to eclipse previous records within this category on a yearly basis.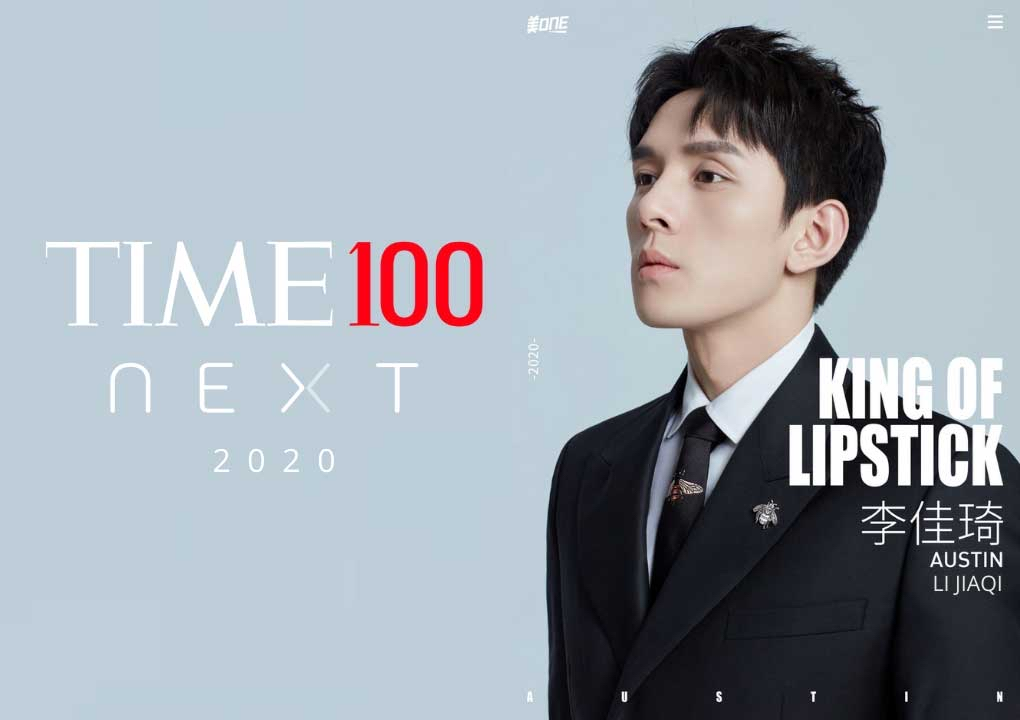 The rise of male beauty; thanks to the influence of China's pop idols, Gen Z men are now embracing the idea of wearing makeup. Men are learning how to apply cosmetics and male skincare purchases have surpassed those of women. Despite the segment's noticeable growth, international players have been hesitant to aggressively target male beauty customers, allowing niche and C-beauty brands to capitalise on these opportunities. Considering the fact that the sexiest lipstick salesperson in China is a man, not a woman. Li Jiaqi, also known as "Lipstick Brother," is an internet celebrity and the top online lipstick seller. He even challenged Alibaba Chairman Jack Ma to a lipstick sales race, which he won.
Collaboration with artists, KOLs, and non-beauty brands; C-beauty brands are branching out beyond their immediate target audience by collaborating with brands outside of the cosmetics industry. This concept appears to have influenced certain western brands as well, showing how effective such a marketing strategy has been. Fenty Beauty, Rihanna's beauty brand, for example, announced a collaboration with the popular Chinese tea shop Hey Tea in the form of a social media lottery to promote its "Cheeks Out" Cream Blush.
C- beauty is a category that is currently in a "fast-growing phase," with Chinese brands gaining market share from global cosmetics firms, resulting in intense competition. People are always curious to try new things, so improving the products they own could only help Chinese brands gain western customers and possibly become popular all over the world.
Read more: