China has officially become the world's biggest market for electric vehicles, accounting for 41% of all EVs sold worldwide. That is a huge number for one admittedly huge country.
Chinese brands like NIO, Polestar, and BYD are leading in EV innovation, jostling with Tesla for the most innovative cars in the world.
But things weren't always like this. Back when electric cars were just a futuristic gimmick, Chinese car companies simply couldn't compete with Western stalwarts like Ford, GM, and Volkswagen.
So just how did China go from an also-ran in car production – to the battlefield for the future of the automotive industry?
The race to the top
In the 1970s and 80s, China was still importing most of the automobiles sold in the country. It was only in the late 80s that the Chinese government started requiring foreign automakers to set up joint ventures with local automakers if they wanted to have access to China's market, creating Chinese car brands such as BYD, Geely, and Chang'An.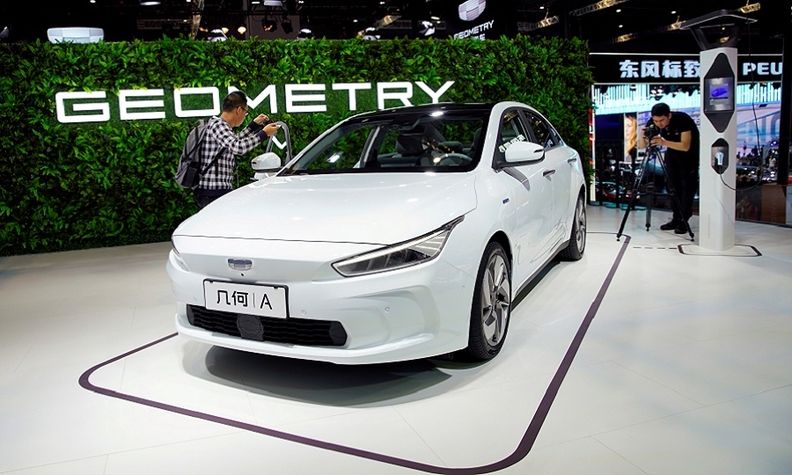 Unfortunately, for decades, these automakers couldn't compete with western cars on quality. Foreign automakers also recognised that, for many Chinese, a car is a status symbol, which led them to emphasise their European pedigree, American coolness, or Japanese high-tech features – something Chinese automakers just didn't have.
There came a point when China realised that it was wasting time competing with companies that had decades of global car-making experience. They had to think of something different. At the same time, environmental concerns started to grow in China, especially in the run-up to the 2008 Olympics, when the smog in major cities was so thick that people were urged to stay inside to protect their health.
That's when it all started to make sense. It was clear that a focus on green energy was the only way forward. It just so happened that it was also a great opportunity to develop Chinese-made cars that would become world leaders in a then-largely untapped market – the electric car one.
A(n electric) car for everyone
Over the past fifteen years, spurred on by strong government support through policies that favoured consumers switching to electric cars, Chinese car companies have slowly but surely become world leaders in EV innovation.
From uber-cheap mini city cars to futuristic supercars, to more run-of-the-mill family sedans that can do commutes, road trips, and everything in between, there is an electric car for every taste, need, and budget in China.
Here are just some examples of how Chinese car companies conquered the Chinese customer's heart.
Cutting-edge engineering
Ask any hesitant electric car buyer what their main worry is and they will likely say, "range".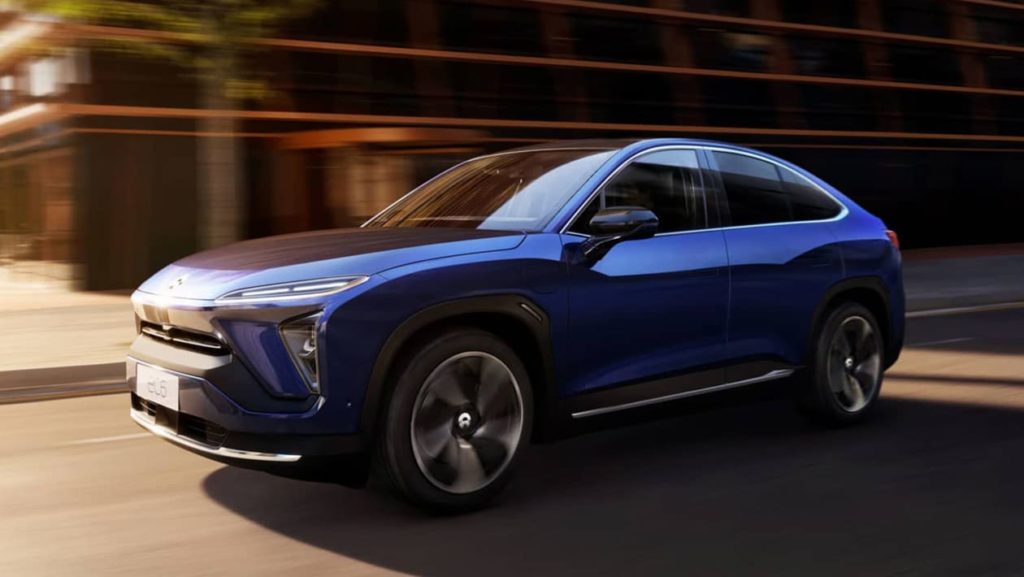 But when you add on the fact that most Chinese people have very little time these days, having to work some of the longest hours in the world and commute through sprawling megacities, it's clear that relying on finding an available and speedy charging point just won't cut it.
That's where EV cool kid NIO comes in. Keeping in mind city-dwellers' limited time, they recently introduced Power Swap, a battery-swapping station that replaces your car battery in a matter of minutes.
But what if you can't even be bothered to go to the battery-swapping station? No problem – the charger will come to you, thanks to their Power Mobile car-recharging van.
NIO's innovations are examples of developing technology that actually improves people's lives, as opposed to gimmicky features that help carmakers justify yearly model updates.
Human-centric design
The partnership among SAIC Motor, Wuling Motors, and General Motors saw the creation of the top seller in the Chinese EV market. For the astonishing price of $4,500, the HongGuang Mini EV was developed with city dwellers' needs squarely in mind – such as easy parking and cheap maintenance costs.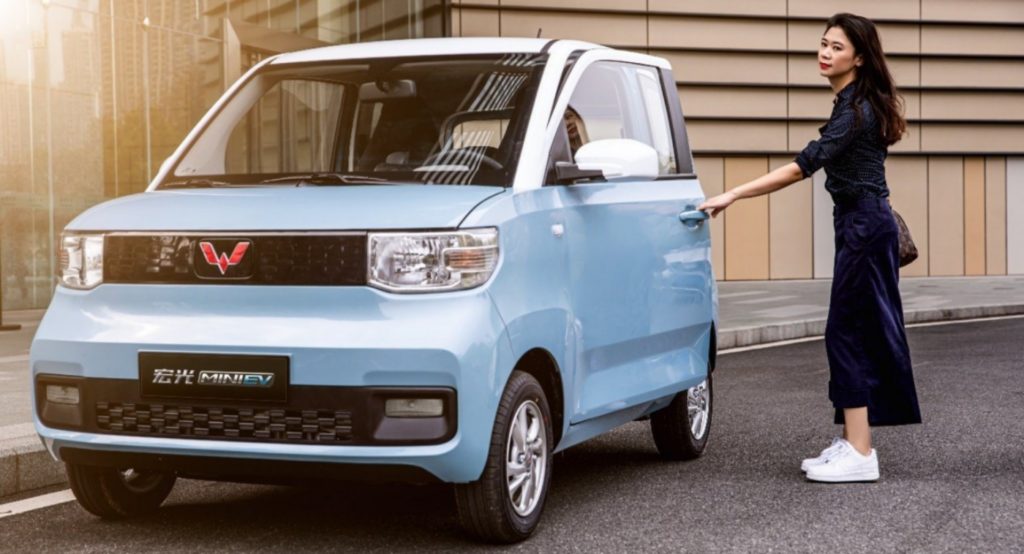 Using max efficiency and few parts, one car is made each minute and only takes four hours from start to finish, meaning that while you're reading this article, five HongGuang Mini EVs have been pushed out for delivery, ready to conquer busy Chinese roads. This is an example of revolutionising carmaking production to satisfy consumer needs – rather than rolling out a car and hoping people buy it.
Localised entertainment
Today's battle for the car buyer's wallet is being fought as much outside the car as it is inside of it. Take karaoke: Chinese buyers cannot just simply settle for an Apple CarPlay on a big screen for entertainment, they want to sing karaoke in their cars with apps like Changba. And Western carmakers are finding it difficult to keep up.
Local manufacturers like XPeng Inc., Nio Inc. and BYD Co. are at the leading edge of this trend, besting Western rivals by offering models with karaoke microphones. This has been acknowledged by large car brands like BMW. "We've identified this as a challenge," said Christoph Grote, BMW's digital car chief. "Chinese consumers are the most demanding when it comes to digital technology in the car."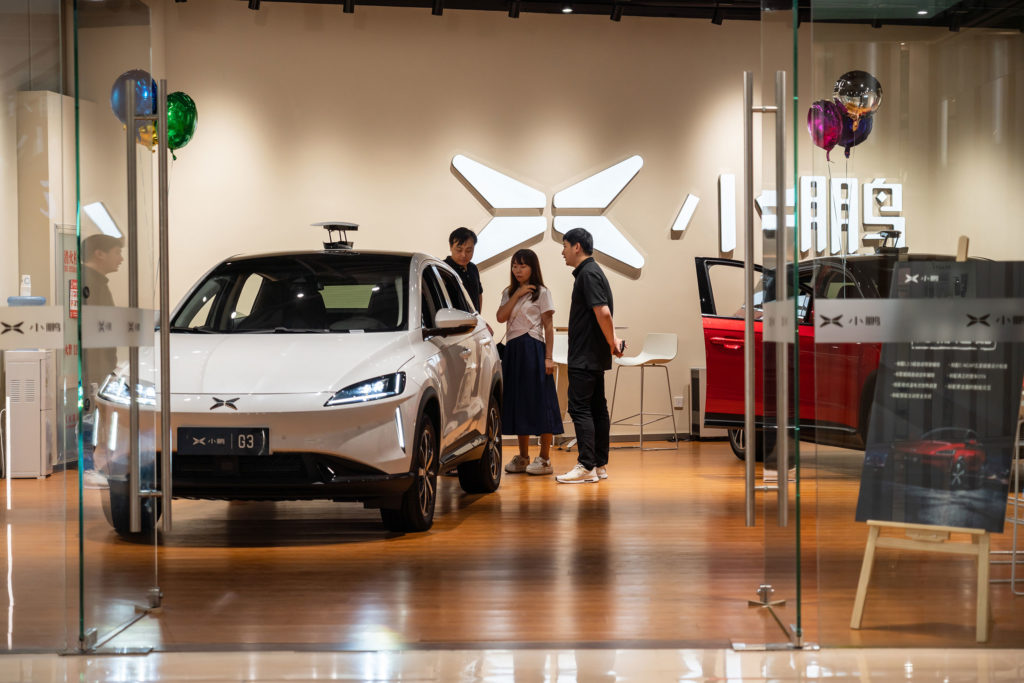 Clever marketing
Competing among more than 20 brands of electric cars, Chinese carmakers are increasingly turning to influencers to help them break through the clutter. By building a loyal fan base on platforms like Douyin, Bilibili or Xiaohongshu, these influencers can help give automakers a more "human" touch in their sales process.
This approach works particularly well in China, as consumers tend to trust influencers more than their western counterparts do. Moreover, it helps upstarts, who might not have the advertising budget of established players, reach consumers relatively cheaply.
The future of automobiles
Even though it seems like Chinese EVs came out of nowhere, their development has actually been decades in the making. From developing technologies to suit China's needs to creating brand identities that resonated with Chinese consumers, it certainly wasn't an overnight success.
Their success shows that thriving in a rapidly changing society like China requires more than just importing what has succeeded abroad and hoped it sticks. Through a mix of cutting-edge engineering, human-centric design, and clever marketing to appeal to China's changing society, these brands convinced the Chinese population that cars made in China can be just as good as foreign ones – and often, even better.
Read more: