Video games aren't just for kids anymore. At least, not in China.
According to the latest estimates, there are 720 million gamers in the country (610 million if we exclude, well, kids) – practically half of the population.
One could argue that video games are the new TV, and are effectively competing with social media, in China.
And for marketers, they are a great way to reach consumers without traditionally intrusive ads like on TV and video streaming platforms.
What's more, Chinese companies have long woken up to the reality that gaming isn't just for "nerds", but that in fact, many see playing video games as a sport in itself. Indeed, Chinese esports fans are estimated to number more than 400 million.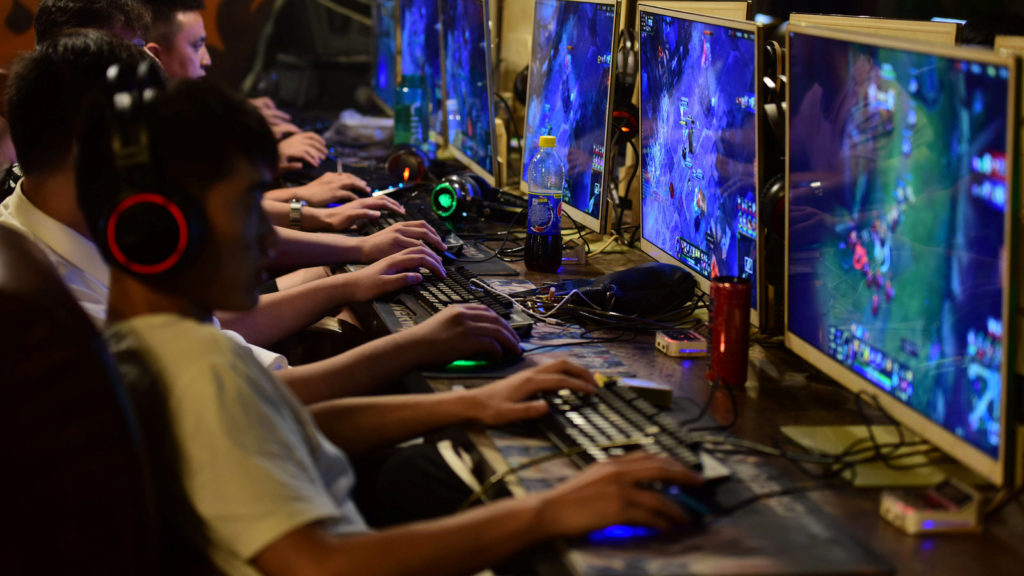 And it's not just men who play video games – 46% of gamers in China are female.
So how can brands engage with gamers across China? From sponsoring gaming influencers to in-game collabs, and even developing your own game, it pays to get creative.
Games serve a social function in China
To understand what kind of marketing strategies work with China's gaming population, it pays to look into the rise of video games in the country, and the role they play in Chinese society.
Case in point: Honor of Kings, the country's most popular game, raked in $9.4 billion in the first half of 2021. According to Tencent, its maker, "The popularity of Honor of Kings is related to Chinese society. Chinese social culture was quite introverted by the time Honor of Kings was launched, so the game serves a social function by providing ways to socialise and meet new people."
Esports is another facet of the industry that has exploded in popularity. And they have become much more than just a hobby for some, with people playing professionally to earn money and support their families.
So it's no surprise that brands of all kinds are getting in on the action: here are just some of the ways companies are engaging with gamers in China.
Collab, yo!
Louis Vuitton partnered with League of Legends to tap into the game's 100 million-plus players. They released a capsule collection inspired by the game, designed in-game skins that players could purchase, and even provided the trophy travel case for the game's world championships.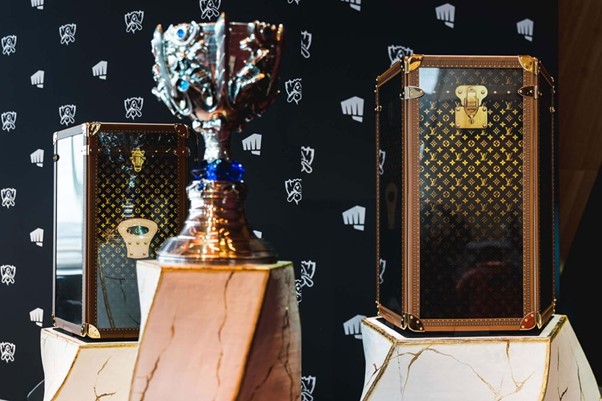 Strategy: Co-branding is the name of the game. Supreme x Louis Vuitton for streetwear, LEGO x Stranger Things for family games, and even eyeglass maker Warby Parker x fast-food chain Arby's are just some "real-world" examples.
Collaborating with a brand that provides equipment for gamers, for instance, could be a great way to gain exposure and maybe even create a cult collectible item.
Make your own rules – by making your own game
Hermès, Guerlain, and Gucci are examples of brands that in the past few years have introduced self-developed games as part of their marketing mix, and have seen great customer engagement and press coverage as a result.
Strategy: Before you run off thinking that developing a game would surely cost too much, here are some stats: a high-level game like Pokémon Go reportedly cost $600K to make (and generated $1.3 billion in revenue in 2020).
But a mini-game like Temple Run or Subway Surfers – smash-hits in their own right – would cost $20-60K to produce.
A few sponsored posts with a mid-tier influencer in China already run into the several thousand (with top-tier KOLs charging upwards of $50K per post). Wouldn't it make sense to invest part of that money towards something that doesn't just disappear with a scroll?
The good ol' influencer sponsorship
Gillette partnered with five Chinese esports players from Honor of Kings for a series of promotional campaigns. One of the players, Peng "Fly" Yunfei, was featured in a Gillette commercial that aired on WeChat.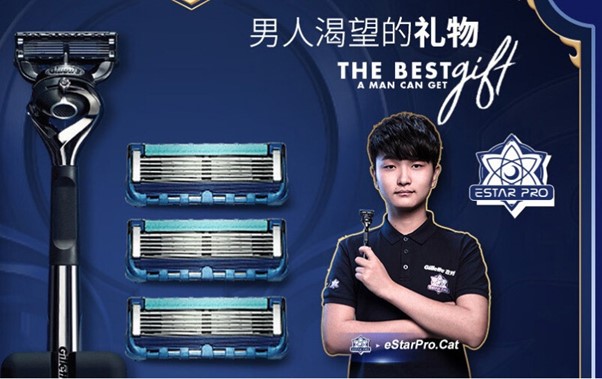 Strategy: Chinese people have difficulty trusting a brand without having opinions or recommendations from those around them. A product used by their favourite gamer is therefore much more attractive than one without such an endorsement.
Working with gaming influencers can be an entry-level affair too: on live-streaming platforms like Huya and Douyu, thousands of lesser-known streamers compete for gamers' attention, much like on Twitch.
The future of video game and brand partnerships
With reports of Chinese companies working on the multiverse, this virtual world seems to be the logical next step in the development of video games. If that reality does come to fruition, the possibilities for brands to work with games will be endless.
Until then, brands must think creatively when engaging with gamers in China. Gaming has assumed so many functions for many Chinese: letting off steam, socialising, a hobby, and even a sport. To them, it's more than just a game.
Read more: