Recycling is a modern-day environmental challenge that affects every country, including China. Indeed, up until the 1980s, it had relatively little garbage as the country's low GDP per capita led to a relatively small amount of waste.
But, as the country started to economically boom, the heaps of trash began to grow. Up until 2018, China made good business from accepting other countries' waste for processing. However, with the increasing prevalence of food delivery services and other consumer products, concerns began to grow about the increase in domestic trash and led to China closing its doors to foreign waste imports.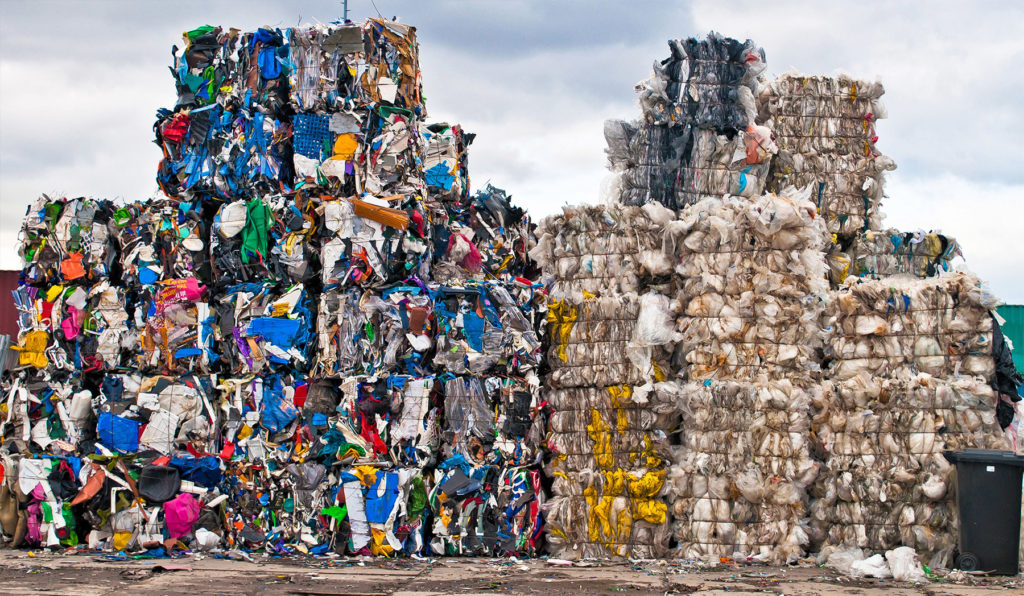 China's 'new and improved' recycling system
With a poor and informal recycling system, the government decided to issue a set of strict recycling rules across its cities in 2017 in an effort to tackle the 22,000 tons of trash that were churned out every day in Beijing alone. The law was later enforced in 2019. The government also launched a zero-waste cities pilot programme and the Ministry of Ecology and Environment chose eleven cities as model trash-cutters, with the aim to recycle 35% of waste by 2020.
Starting with Shanghai, the government imposed its first domestic garbage management regulations. According to the rules, household waste has to be sorted into one of the four colour-coded bins: dry, wet, recyclable and hazardous. Whilst this may sound clear, the rules are not and this has driven local residents 'crazy'.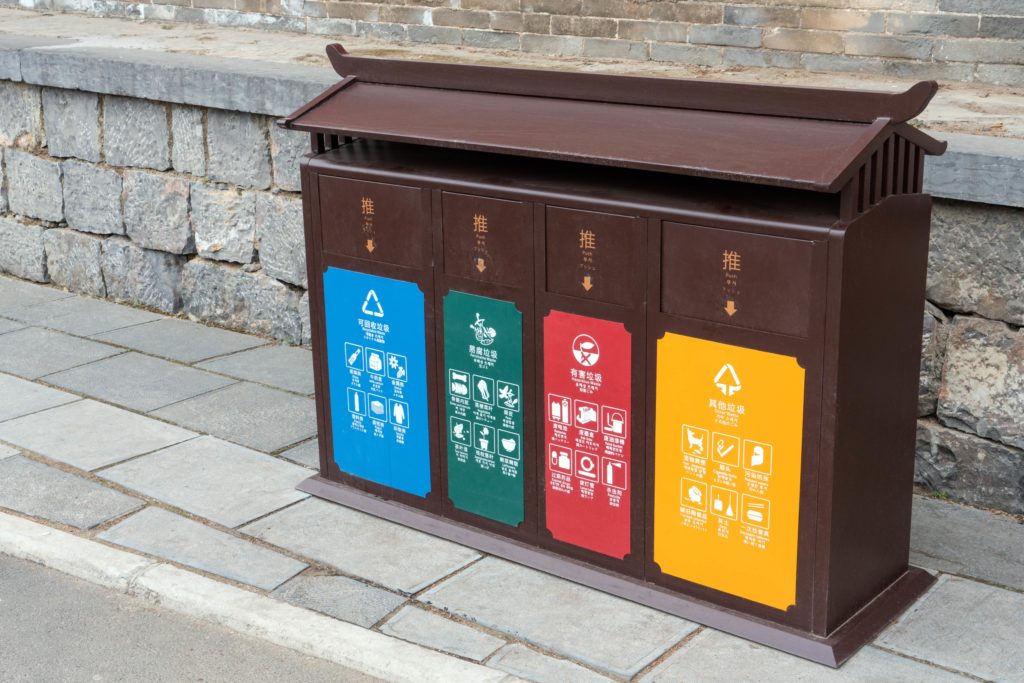 Residents are compelled to deliver rubbish to designated points at certain hours in the morning or evening under the supervision of volunteers. Individuals who fail to comply could face charges of 200 RMB ($31), while communities or companies can face punishment in the form of trash collectors no longer clearing their waste.
The program has delivered results and has raised Shanghai's recycling rate to just under 20%. Across 46 major Chinese, including Shenzhen, Beijing and Xiamen, public awareness of garbage sorting has sharply risen. In Beijing, it is now mandatory in schools, hospitals, tourist spots and hotels. However, some residents have expressed frustration as many are unsure of the category to place their rubbish in.
There has also been the issue of uptake, especially amongst the elder generation. According to a recent poll conducted by Mason-Dixon on behalf of the Carton Council, 68% of residents aged 65 and over reported that they practice recycling, in contrast to 92% of the 18-34 age group.
Technology helps to overcome recycling challenges
But luckily there is of course technology to save day. A number of gaming apps, virtual reality simulators, mini-programs on WeChat, Baidu & Alipay and songs have been created to help people categorise their trash in line with the new rules. Even if you have missed the collection schedule, some companies have started offering a valet trash service.
One remarkable innovation has been through the utilization of QR codes. Some residential complexes in Shanghai have begun using this to 'trace' the origin of the garbage. As such, each household is asked to attach a unique QR code to their rubbish bags which will then be scanned for classification when they arrive at the waste management station. This way, regulators in a region will know exactly which family has correctly categorized their rubbish.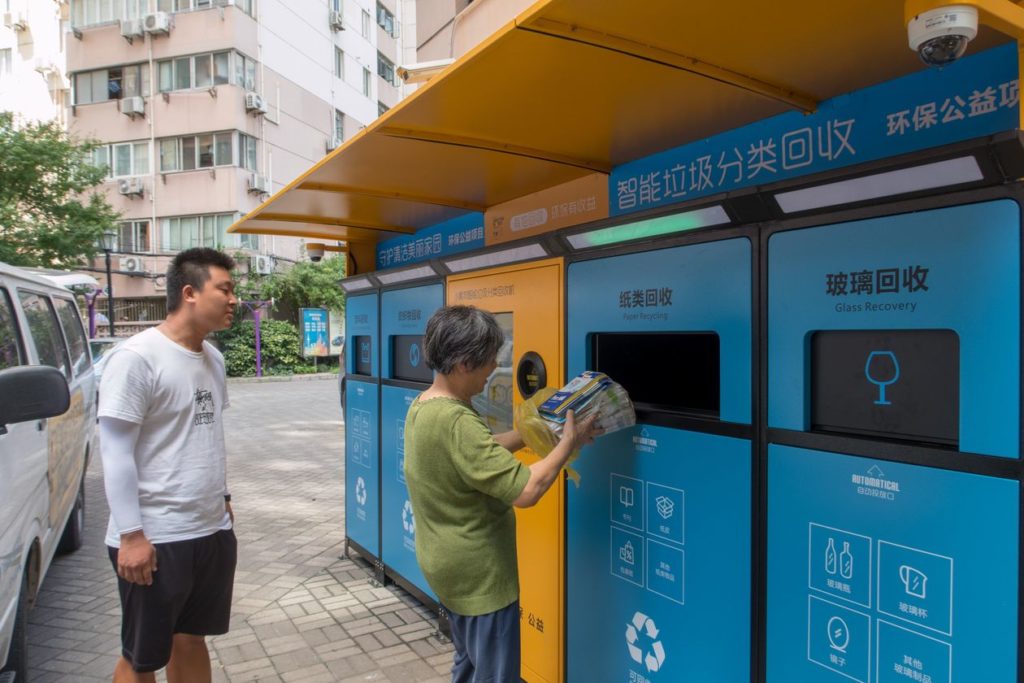 And it does not stop there! Smart bins have been produced to weigh the amount of rubbish deposited and assign social credits in form of gifts or cash rebates. Conversely, facial recognition has been used to 'punish' people who drop litter in waste-free spaces. Whilst this may seem extreme, recycling efforts have been quite different outside cities.
The urban-rural recyling divide
Residents in villages have been making a conscious effort to recycle by campaigning to teach their local community. However, the uptake has been relatively poor outside of cities. In many rural villages, recycling is often neglected as residents lack the infrastructure and community initiatives to sort their own waste.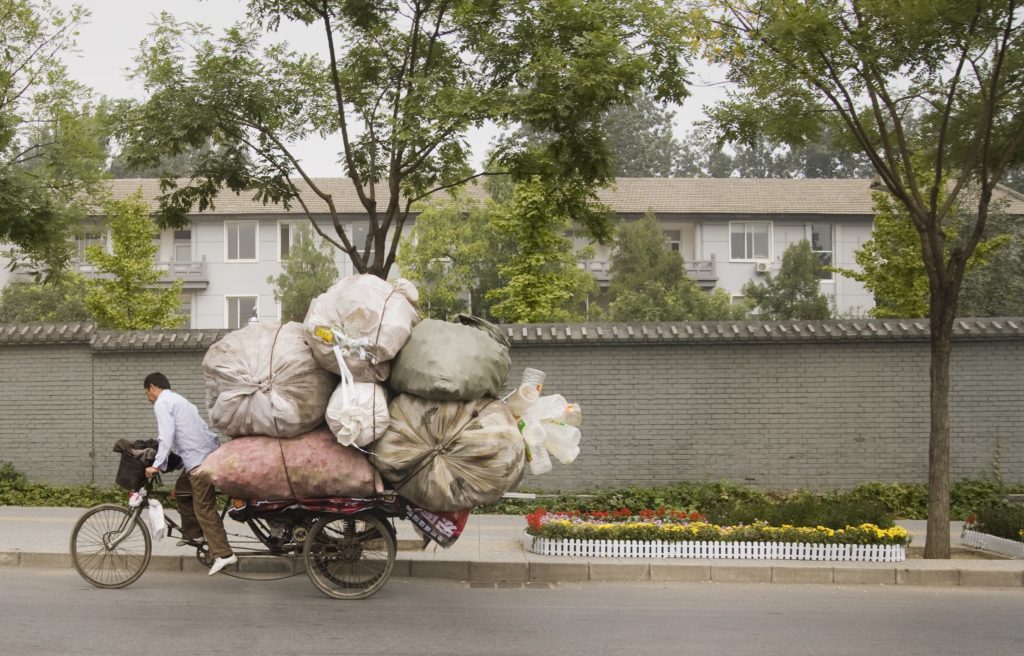 China's recycling efforts face a mixed response
Despite these initiatives, there are mixed views about the effectiveness of the government's recycling efforts. On the one hand, environmental groups believe that the policies are a positive step to protecting the environment in the long run.
On the other, some have expressed concerns that they reflect a sort of 'eco-dictatorship'. Others are also worried about the effectiveness of these policies. Whilst they have raised people's awareness of environmental issues, many residents have become more 'afraid' than 'educated' due to the strict enforcement of the rules. Of course, there is also the issue of uptake, especially outside the cities, where the bigger issue of economic development is at hand.
Furthermore, due to the sheer investment into incineration capacity, much waste still ends up in landfill or in the ocean like with many other countries. Indeed, some believe that China lacks the capacity required to process its huge domestic waste output.
The potential for eco-partnership?
These policies aim to improve China's environmental issues and promote the country as an 'ecological civilization'. Although countries in the West are unlikely to impose such strict restrictions, perhaps we could cooperate with and learn from China about better ways to clean up cities.
---
If you enjoyed this article and want to contribute a piece to Dao, please get in touch with the team at [email protected]
---
Read more environmental news: