The permanent cancellation of China's longest-running and sole Pride, located in Shanghai, was a blow to the LGBTQ+ community. However, activity during the recent International Day Against Homophobia, Transphobia and Biphobia (IDAHOTB) shows that support for the community is still very much alive in China.
China's young generation, who have different attitudes about family and relationships from their parents and grandparents, is more open and supportive of sexual orientation and gender identity rights. Many took to Weibo hashtag pages to share supportive comments on IDAHOTB, with "#517 the day to stand against homophobia" (#517不再恐同日#) and "#love is love" gaining 1.02 billion and 970 million views respectively.
Brands show their support for China's LGBTQ+ community
Pride Month, which takes place in June, is synonymous with brands producing rainbow-coloured campaigns to show their support for the LGBTQ+ community. Despite the Pride parade being unable to go ahead this year, the organisation ShanghaiPRIDE has still led a number of events to mark the occasion. They will hold a 'rainbow party' with vodka brand ABSOLUT on 19 June and will launch a podcast called "Proud Stories" on 27 June.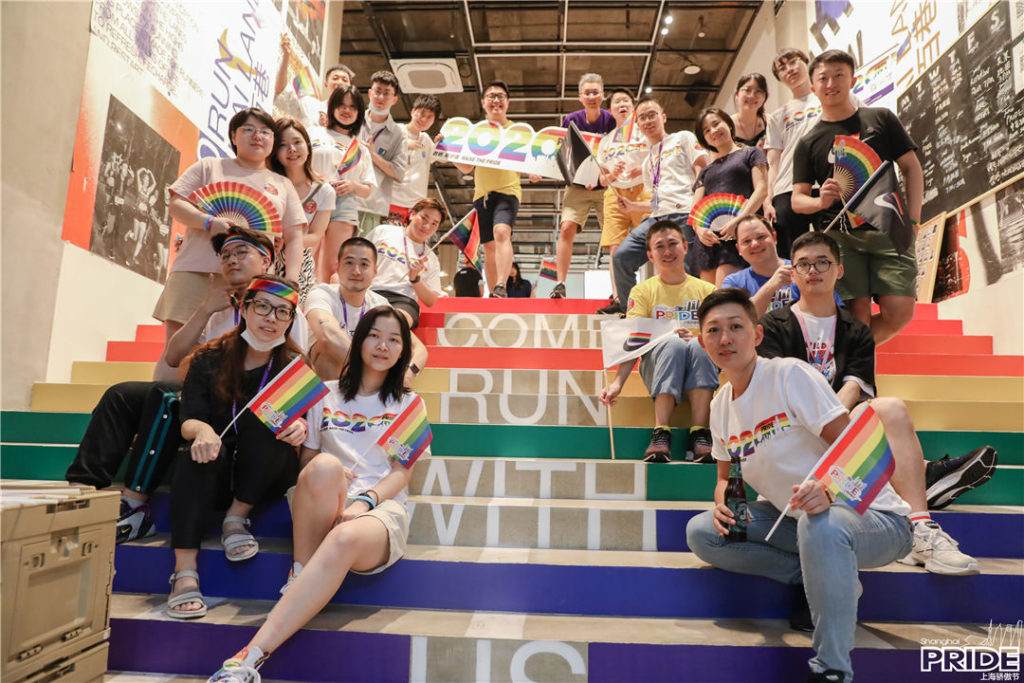 We spoke to Shanghai Pride's co-founder Raymond Phang about how brands have been responding to Pride Month in China:
This year, several brands have opted to begin celebrating the community a month earlier, on IDAHOTB.
Coca-Cola X Bolon encourage users to share 'rainbow stories'
Coca-Cola worked with glasses brand Bolon to produce rainbow sunglasses to celebrate IDAHOTB on 17 May. Decorated with smiling faces, the glasses' lens have effective ultraviolet protection and are coated with anti-oil film for easy cleaning. Aside from being practical, each pair of glasses is also sustainable, made from recycled Coca-Cola bottles.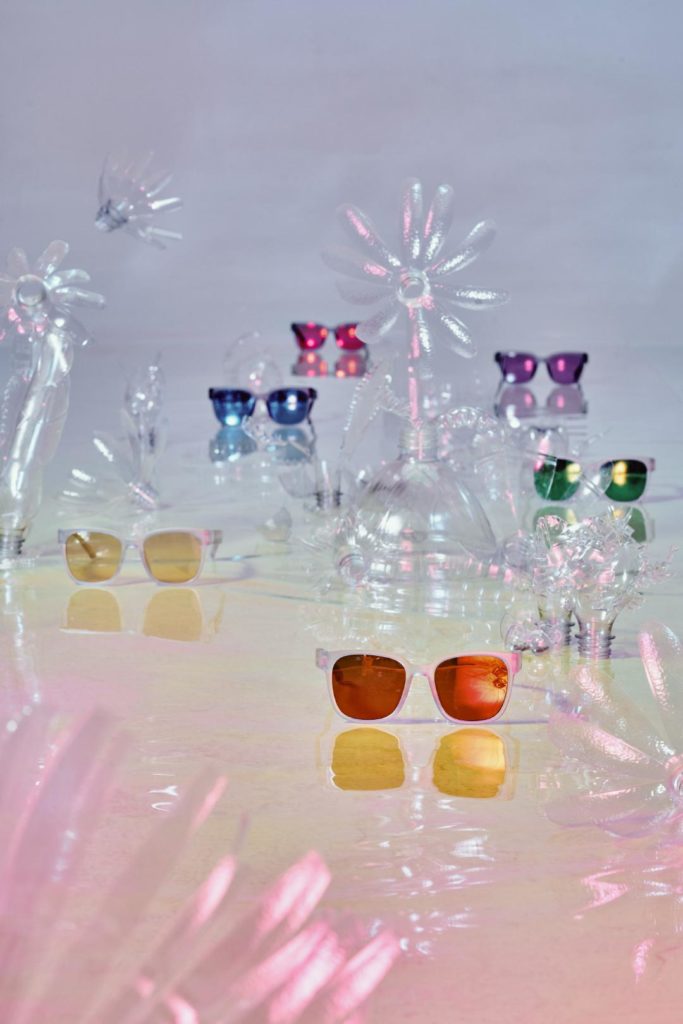 Available in six of the rainbow's colours, the glasses were not for sale and could only be won through an exclusive lucky draw. To be in with a chance of winning, Weibo users needed to share their 'rainbow stories', which could be experiences linked to Pride or any previous story related to a rainbow. Those shared ranged from drinking a rainbow-coloured beverage, admiring a beautiful rainbow outdoors, to LGBTQ+ love stories. Coca-Cola gave out 517 glasses to mark the date, 17 May, i.e. (5.17).
"Last year, during Pride Month, I came out on WeChat. My friends and family's reactions surprised me because they viewed it as normal, which made me feel like I'm not so different from other people. I've gone from feeling anxious about my sexual orientation in secondary school, to self-doubt and desperation in high school, to now when I feel brave enough to speak out. I'm grateful for the understanding and support from people around me."

A story from one Weibo user
The key message highlighted by Coca-Cola and Bolon in the campaign was:
The two companies hoped that people would see the possibility for change and acceptance in the world through their innovative and environmentally-friendly glasses. Posters show pictures of people wearing the rainbow glasses while embracing partners, friends, and pets with the campaign slogan "Don't be afraid of difference, see the rainbow". The campaign hashtag of the same name (#不怕不同,看见彩虹#) gained 17.32 million views and 21,000 comments.
Coca-Cola's Weibo post read:
Everyone has a different life. 
Some people are proud of their lives, 
Some people run away from their lives everyday,
Some people show off their lives, 
Some people hide their feelings. 

The rainbow is beautiful because it never treats other colours differently. 
Don't be afraid of it, see it, embrace it and become it. 
  
#Don't be afraid of difference, see the rainbow#
  
Today is 17 May, we launched a series of rainbow glasses made of recycled eco-friendly materials from two drink bottles. 
  
Wear the glasses and see more possibilities in the world. 
  
The rainbow glasses are only given, they're not for sale.  

 不同,活在每个人的身上。
  
 有人为之骄傲,
 有人逃之夭夭,
 有人将之耀眼展现,
 有人将之心底雪藏。
  
 彩虹之所以美丽,因为它从不区别对待每种颜色。
 不怕它,看见它,拥抱它,成为它。
 #不怕不同,看见彩虹#
  
 今天是5月17日,我们推出这套由两个饮料瓶回收的再生环保材质制成的「彩虹眼镜」。
 戴上它,看到世界更多的可能性。
 彩虹眼镜,只送不卖。
Coca-Cola & Bolon's campaign empowers and educates
While the LGBTQ+ community still face challenges in China due to traditional family values, they have the support of a growing number of young people and this has been reflected in brand campaigns. Coca-Cola and Bolon created an interactive campaign that sought to empower the community by encouraging its audience to share stories and support online. In doing so, the Weibo campaign increased awareness of the challenges that people with diverse sexual orientations and gender identities still face. The campaign highlighted both brand's values and also helped develop a stronger connection with China's LGBTQ+ community.
---
Read more: