Imagine becoming a fitness sensation in a market of over ten million people and not even realising. That's precisely what happened to the German fitness model and influencer, Pamela Reif.
During the COVID-19 pandemic when people were stuck at home, she became a fitness sensation in China, and across the world, due to her accessible no-equipment workout videos.
Pamela embraces her unknown fame in China
Pamela's journey to entering China began by meeting one of her Chinese fans in Germany who revealed that her workout videos had a huge following there. Upon finding out that her videos were being (illegally) uploaded on Chinese platforms, Pamela realised that the Chinese market offered huge opportunities for her brand. Hence, her entry into China began.
Despite undoubtedly capitalising on the financial potential of the Chinese market, Pamela makes a big effort to engage with her Chinese supporters and has shown an openness to working with domestic brands.
She adopted a Chinese team to manage her social media platforms and partnerships in the country. When she joined Weibo, she was overwhelmed with messages from her Chinese followers:
Even before Pamela had 'officially' entered China, she had already been assigned a plethora of nicknames on Chinese social media:
Pa Sister – The Chinese translation of Pamela's name is 帕梅拉 so people often refer to her as Pa Sister (帕姐).
Human AI – Pamela has become known as 'Human AI' (人形AI ) because she never seems tired or like she is struggling during a workout.
Devil Pamela – Her Chinese followers find her workouts so intensive that they have jokingly nicknamed her 'Devil Pamela' (魔鬼帕梅拉) because she 'tortures' her viewers.
Accessible 'quick fix' workouts are a win in China
Pamela has amassed an impressive following on social media in China and globally due to her easy-to-follow workouts and desirable body shape. Her name has spread so widely across China that even celebrities, such as actress Song Zuer, have admitted to using her workout plan.
| | |
| --- | --- |
| Platform | Number of followers |
| Xiaohongshu | 5 million (she joined Xiaohongshu on 11 June 2020) |
| Weibo | 1 million |
| Instagram | 7.8 million |
| YouTube | 7.14 million |
| Bilibili | 5.14 million |
Pamela's followers on social media
Perfectly fitting Chinese beauty standards, her body shape – big eyes, blonde hair, small waist, slim legs, six-pack and toned – is the envy of many of her Chinese female followers. Pamela's positivity and strength have inspired many to regularly follow her workouts in the hope that they too can adopt a similar physique. She has also gained support because her workouts are challenging and have a mixture of exercises that are not constantly repeated, unlike many other fitness influencers.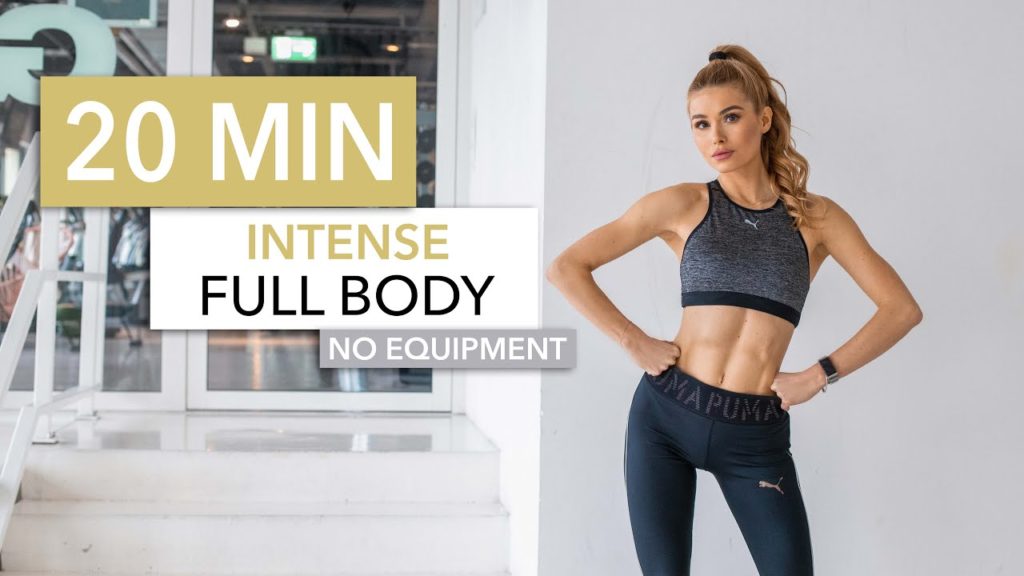 Moreover, Pamela's workouts can be done anytime and anywhere. Her short, intense workouts (most videos last 15 to 20 minutes) can easily be fit into Gen-Z and millennial viewers' hectic lifestyles. Understanding her audience's desire for a 'quick fitness fix', the titles of her videos are eye-catching, targeting the body parts that people most want to work on.
Pamela created her own class schedules so that followers can take part in different workouts from Monday to Friday, and she also has her own cooking app called PAM which shares healthy recipes.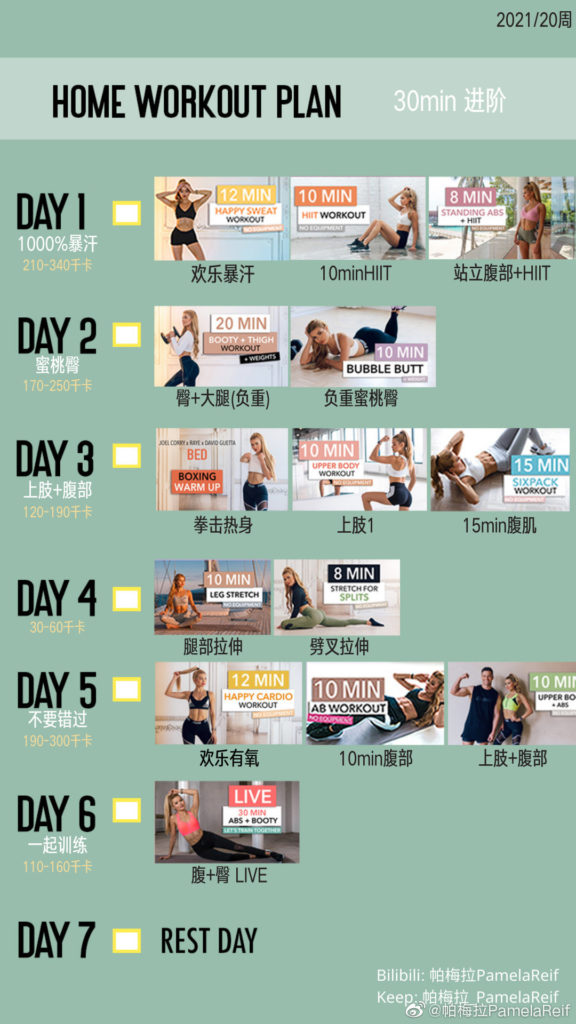 Chinese brands leverage Pamela's popularity
Pamela has become such a big name in China that fitness and health brands have been rushing to work with her.
Pamela holds her first livestream in China on Keep
Pamela joined fitness app Keep in August 2020 to offer paid customised workout plans for Chinese users. Currently, Keep hosts 11 exclusive paid classes by Pamela and users can also stream free classes from her on the platform. On 20 January, Pamela held her first livestream in China on Keep which attracted 250,000 viewers during the 30 minute live workout. The platform also offered participants the chance to win free gifts with Pamela's signature.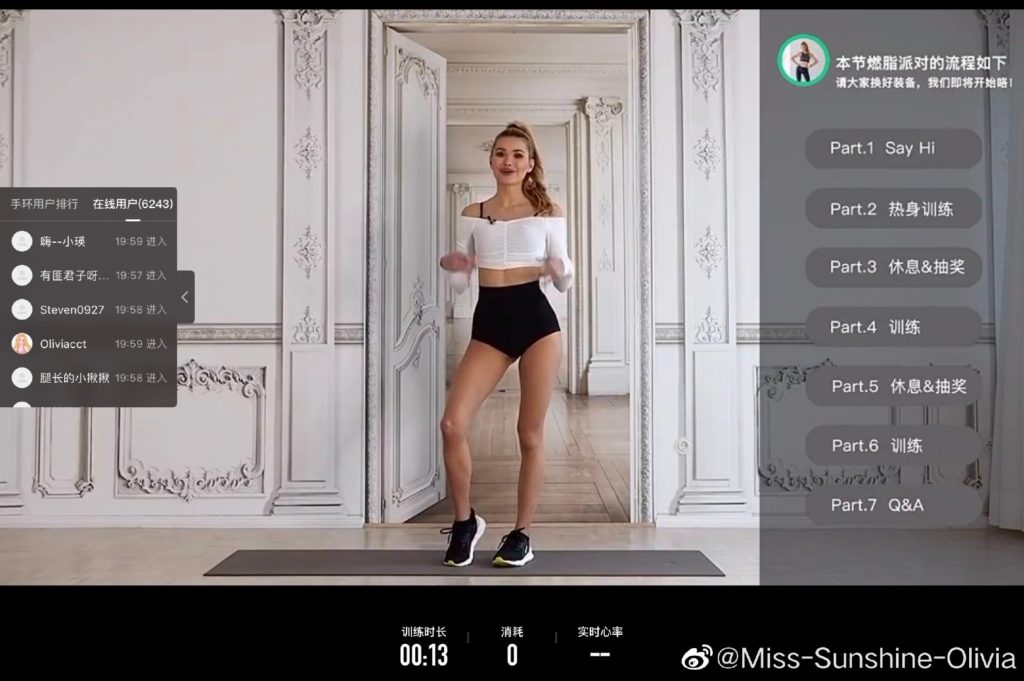 Puma and Pamela dance to popular TV show
Pamela has been working with Puma for over five years in Europe, so they seamlessly shifted their partnership to China. Getting the fitness influencer on board boosted Puma China's Tmall sales.
Last year, when the female reality TV show Sisters Who Make Waves was extremely popular in China, Puma invited Pamela to dance to the show's theme song "Priceless Sister". The hashtag '#Pamela dances to Priceless Sister' (#帕梅拉跳无价之姐) hit 270 million views on Weibo.
WhollyMoly brings in Pamela as product spokesperson
Pamela hasn't just worked with sports brands; she has also appealed to Chinese consumers' growing demand for health foods. She worked with diet food brand WhollyMoly and was brought in as the product spokesperson for their oat bran. Her influence and persona perfectly appealed to the Shanghai-based start-up's young target audience.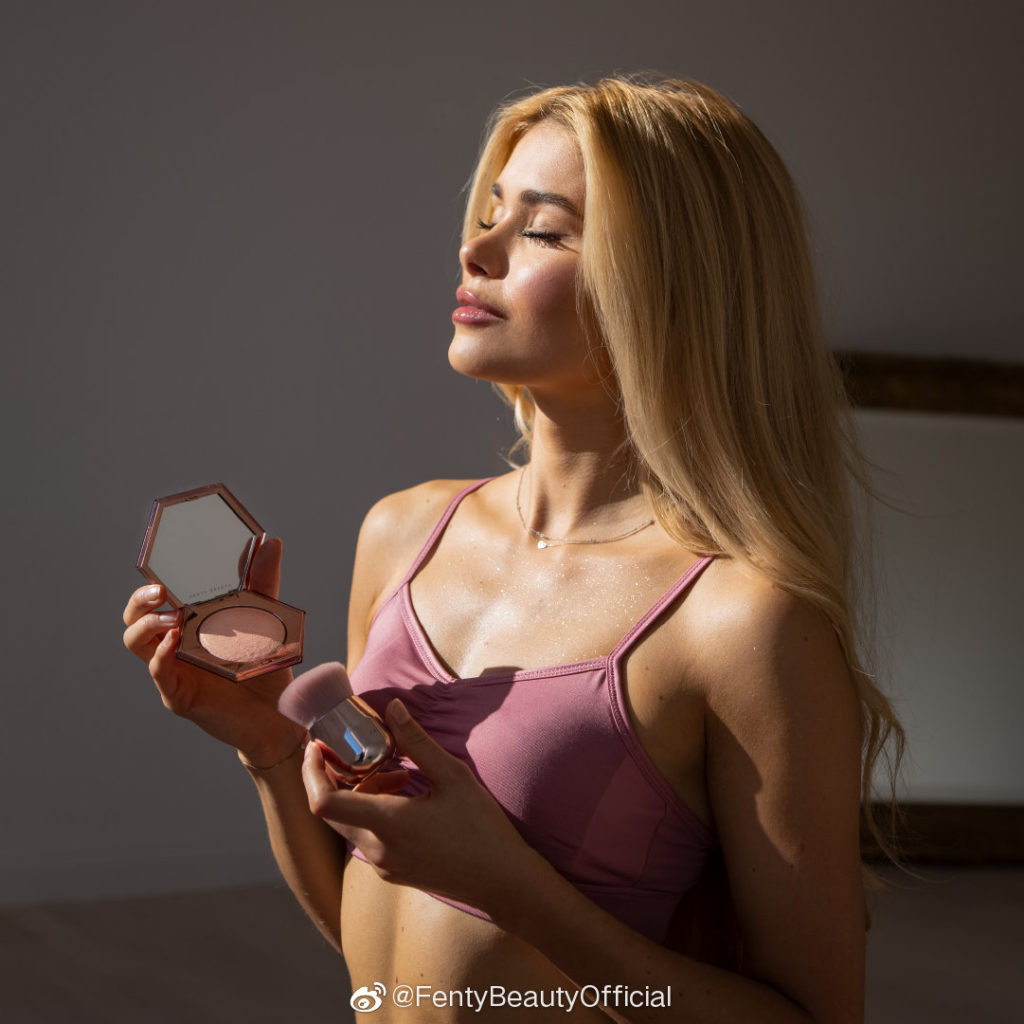 Pamela hasn't shied away from working with Chinese brands; apart from the aforementioned partnerships, she also collaborated with JD Sports and cosmetic brand Fenty Beauty in 2020.
Pamela embraces her existing fanbase in China
Pamela Reif's success in China is in part due to good timing – her popularity came during COVID-19 when consumers expressed a growing interest in health and were looking for accessible ways to exercise at home. Nonetheless, Pamela leveraged these opportunities by developing well-structured class plans, engaging with her Chinese fans, and partnering with popular brands. Pamela's experience is a success story of how brands can tap into their existing popularity in China and she has gained eleven million followers across Chinese social media channels in just over a year.
---
Read more: